How to Sew the Ladder Stitch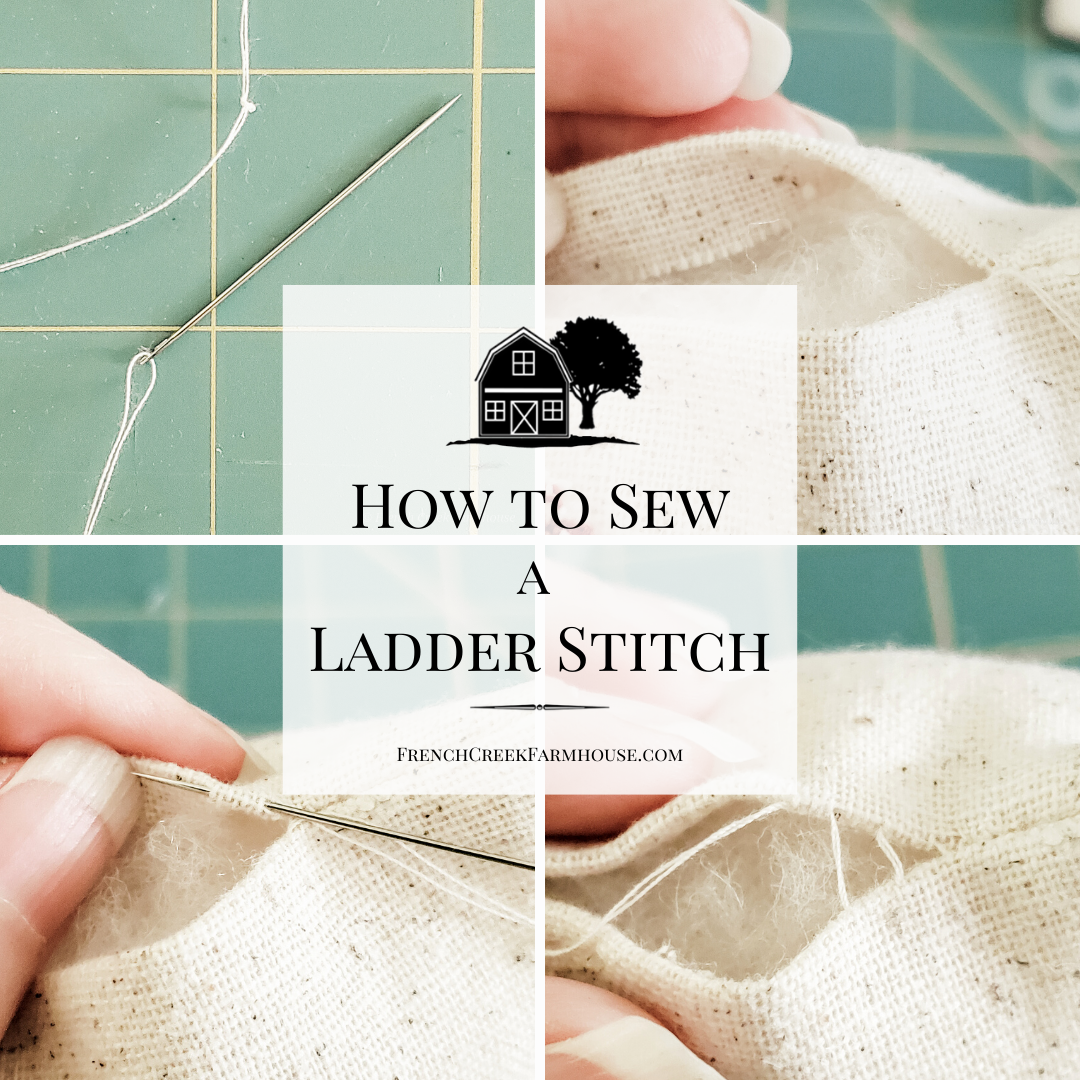 I'm a firm believer that everyone should be given the chance to create for themselves. Over the years, I've heard so many people lament over the projects they wish they could do, if only they knew how to sew. This basic stitch will have you on your way to crafting in no time!
I also believe that you shouldn't have to own a sewing machine to be able to do fabric crafts or mending.
Sure, it's nice to have, but not everyone has the space or budget for a machine, and that's okay. There are several easy hand-stitching techniques that will help you do most of the things you want!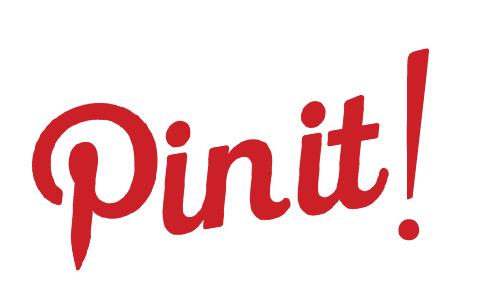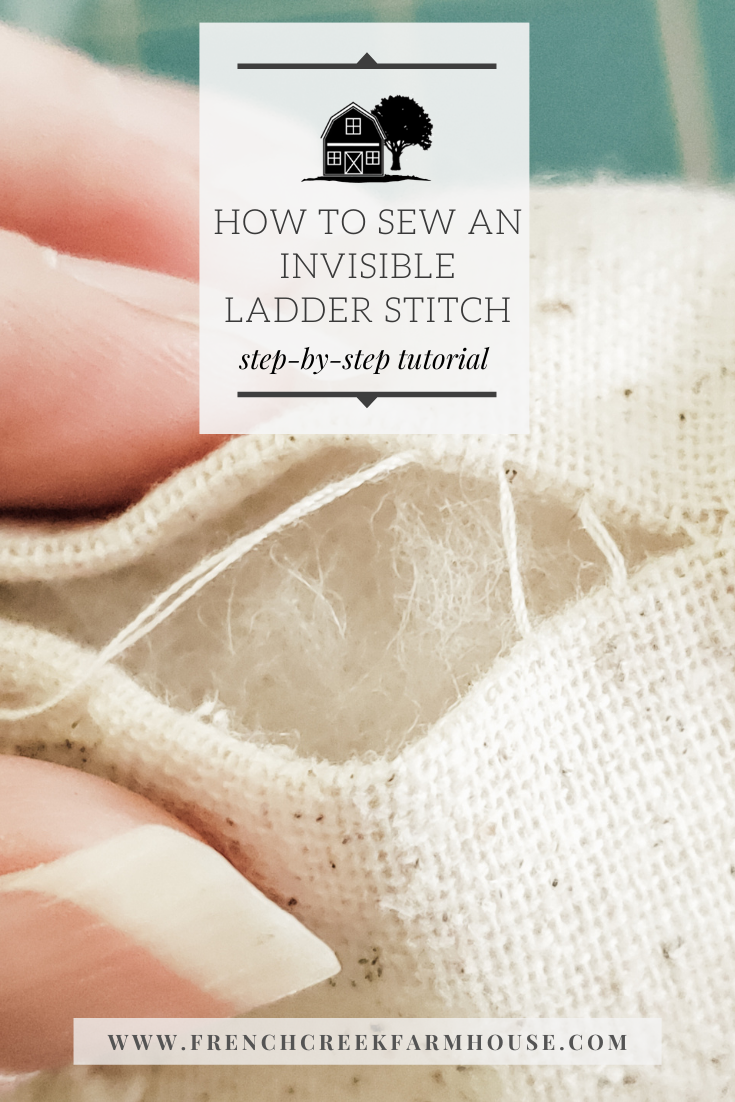 Disclosure: This is not a sponsored post, and I have received no compensation for sharing anything that follows. Some links within this blog may be affiliate links, and I might earn a commission if you make a purchase through that link. This usually amounts to cents, not dollars, and helps to support the projects featured on this blog. I only recommend products from companies that I have found to be trustworthy. Read my full disclosure here.

Today, I'll be teaching you how to sew the Ladder Stitch.
This is a great one to have in your toolkit because you can use it to mend things around the home, hem clothing, or make adorable crafts!
The Ladder Stitch is ideal when you don't want your stitches to be seen. It's a way to close a seam and make it completely invisible. In fact, many people call this the "Invisible Stitch"…but you call it what you like!
To teach this technique, I'm going to show you how to sew up the opening of a pillow. However, the technique is the same for any type of seam.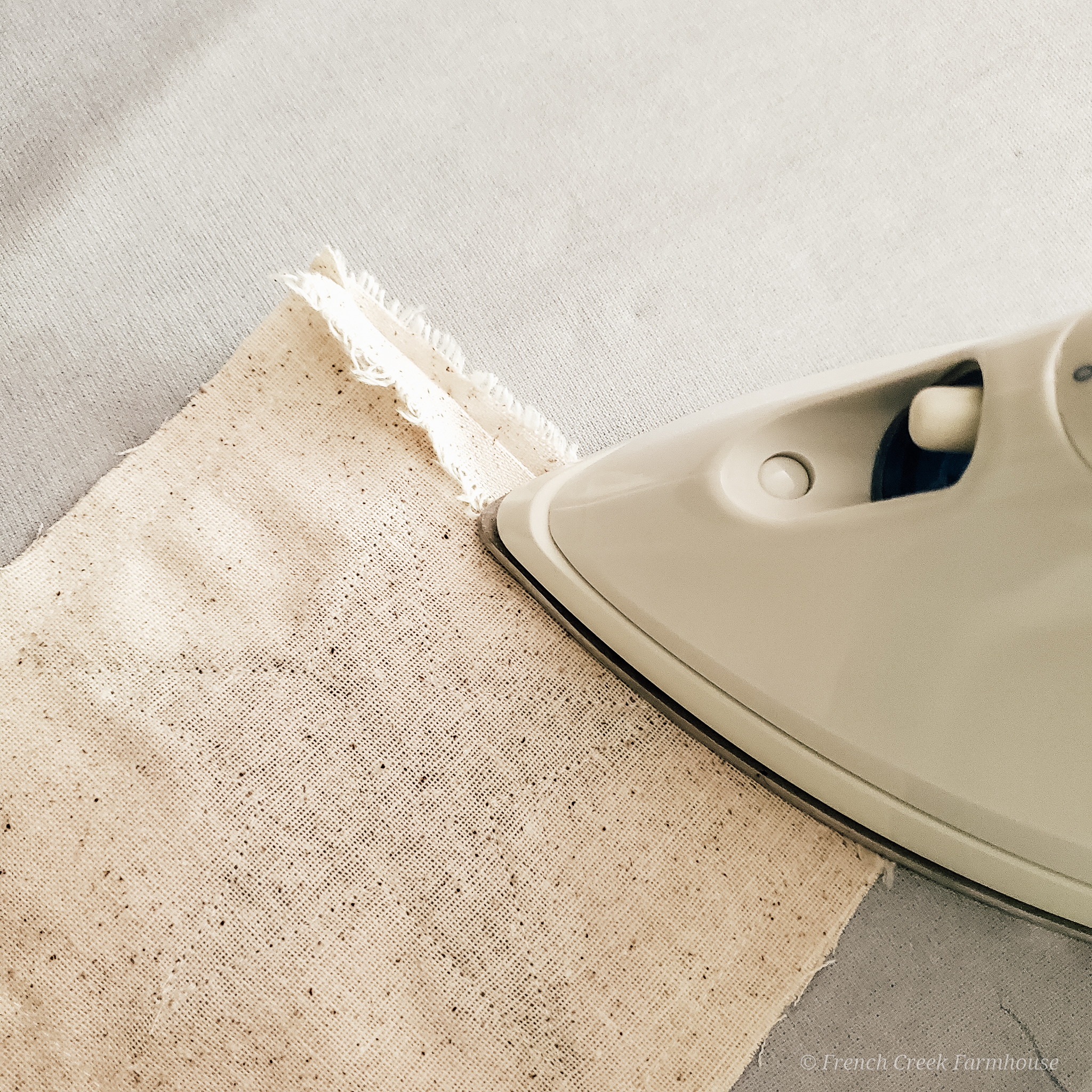 STEP ONE: First, make sure to press your seams open (with the project piece turned inside out). This will create a nice straight edge to work with. This will make the entire process so much easier.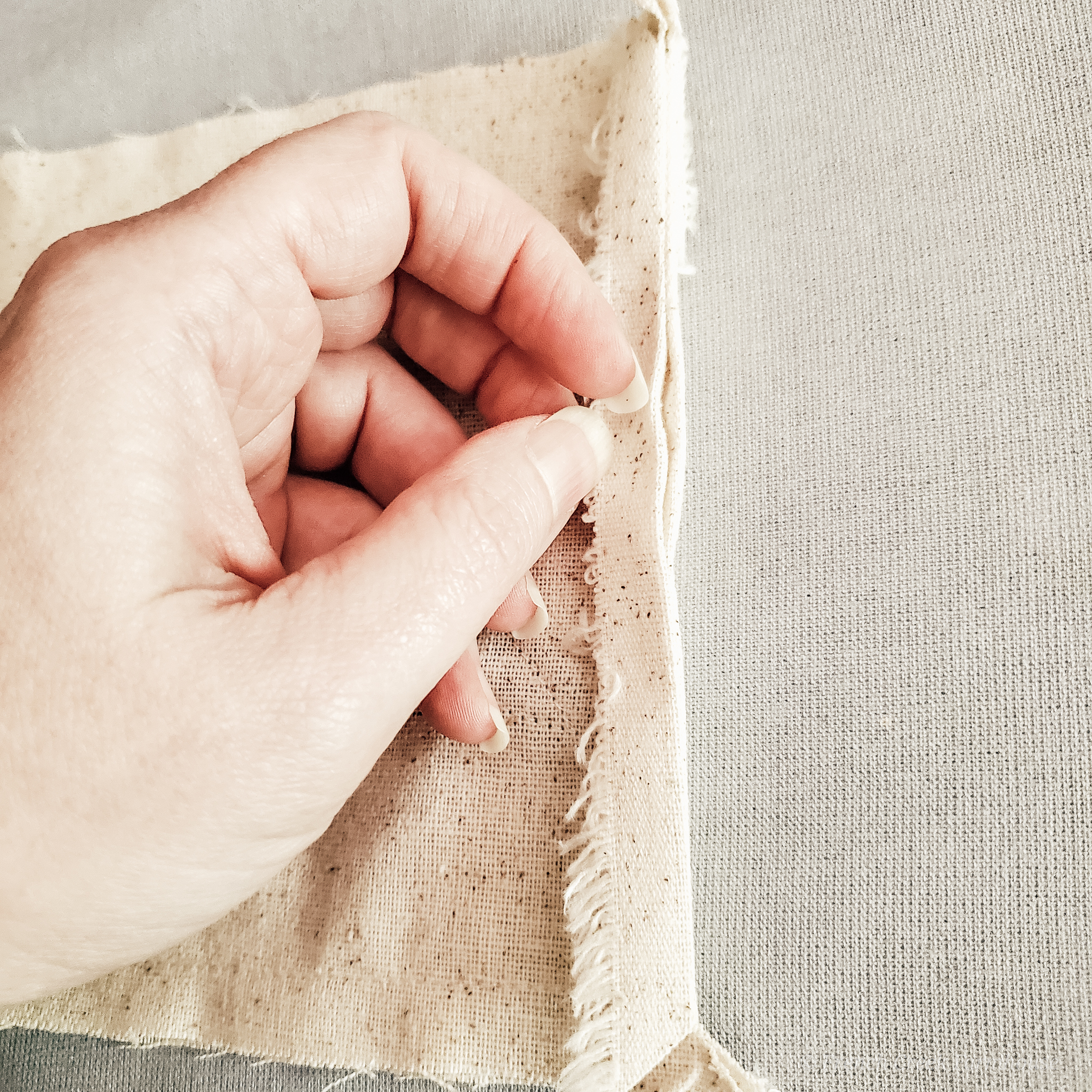 STEP TWO: After your seams are pressed, the edges of your fabric should be sharply defined, as you can see in this photo. This is the opening we're going to sew up.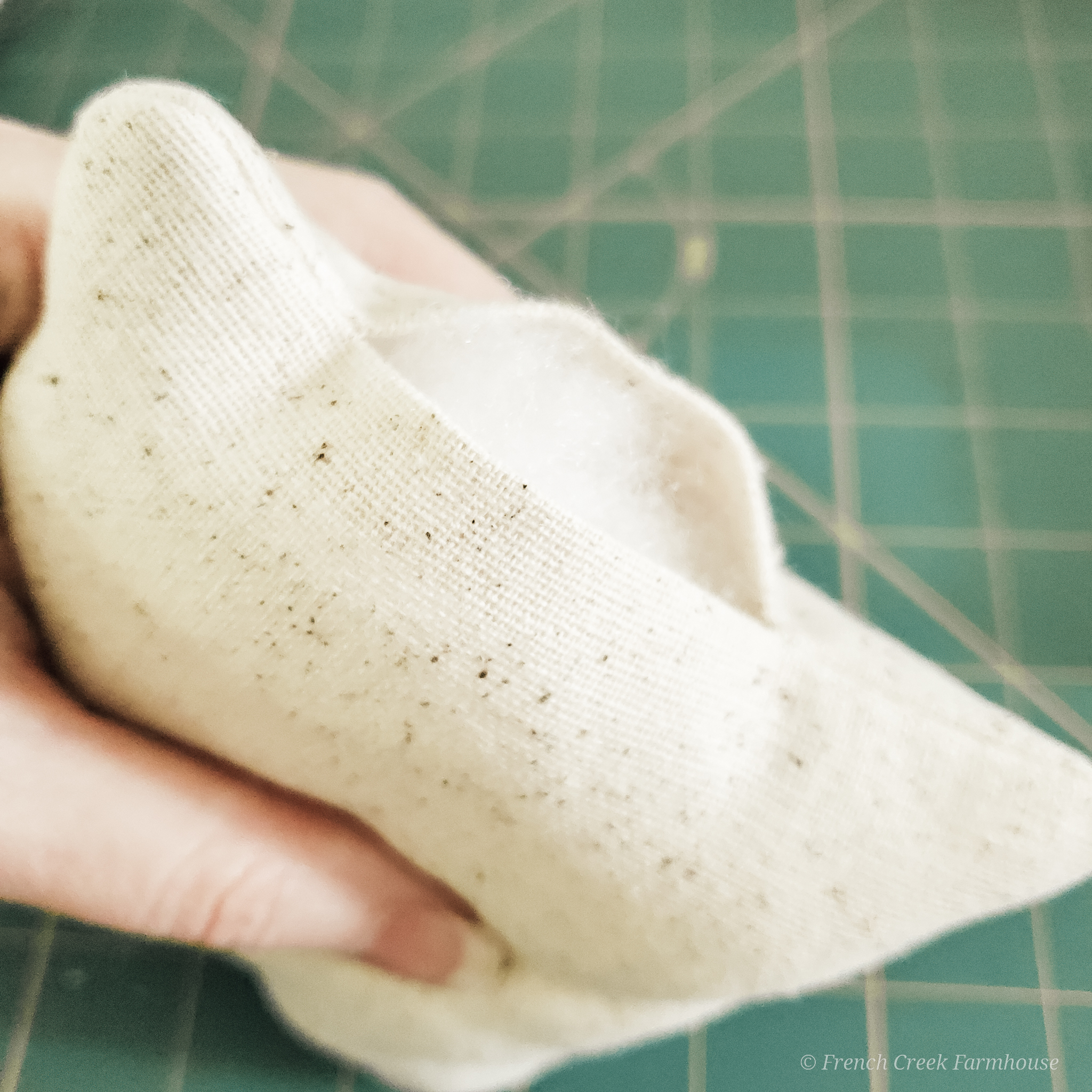 STEP THREE: Turn your piece right side out. If it needs to be stuffed (like a pillow), now is the time to do that.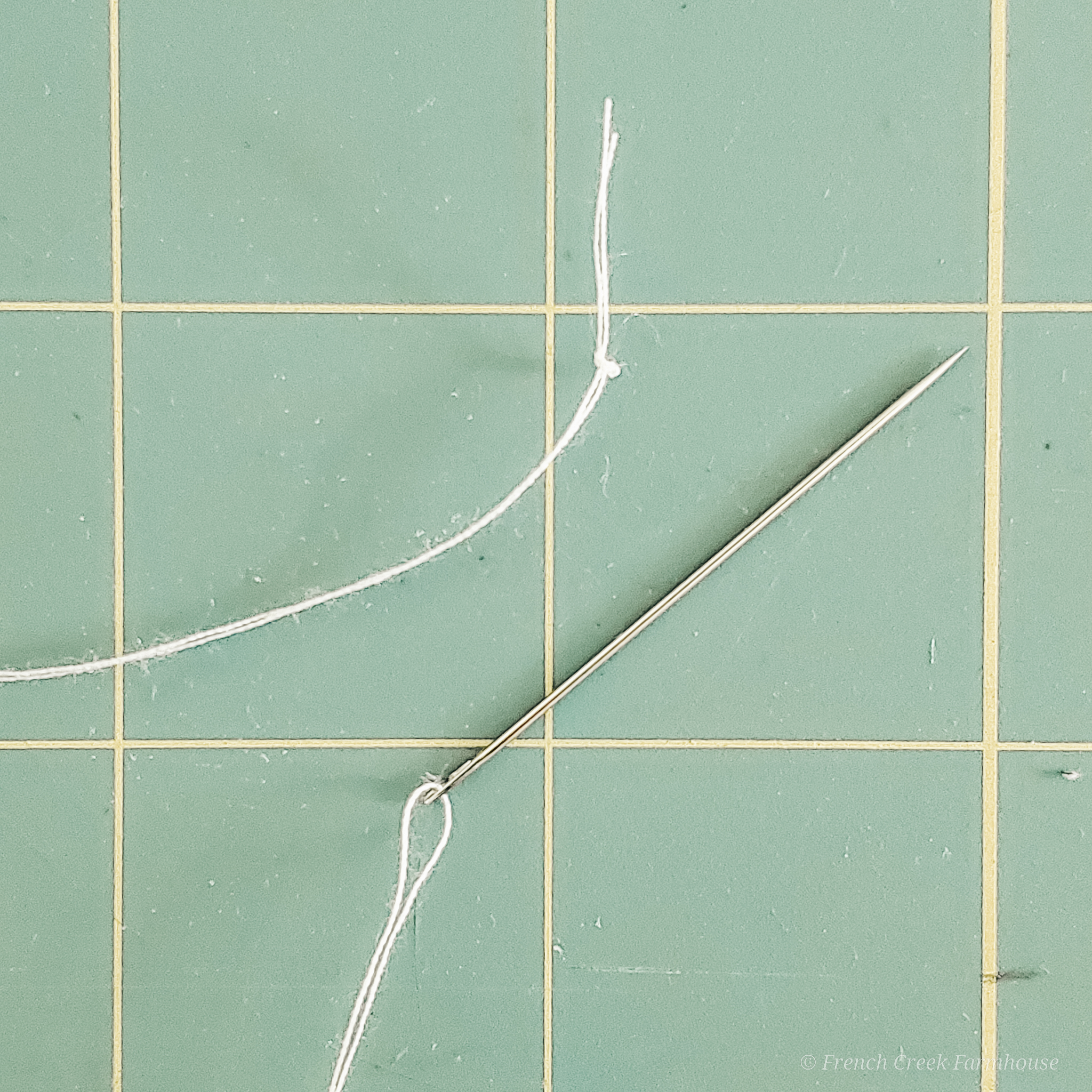 STEP FOUR: Thread your needle, and knot the end. I always double-knot my thread, but this is totally up to you.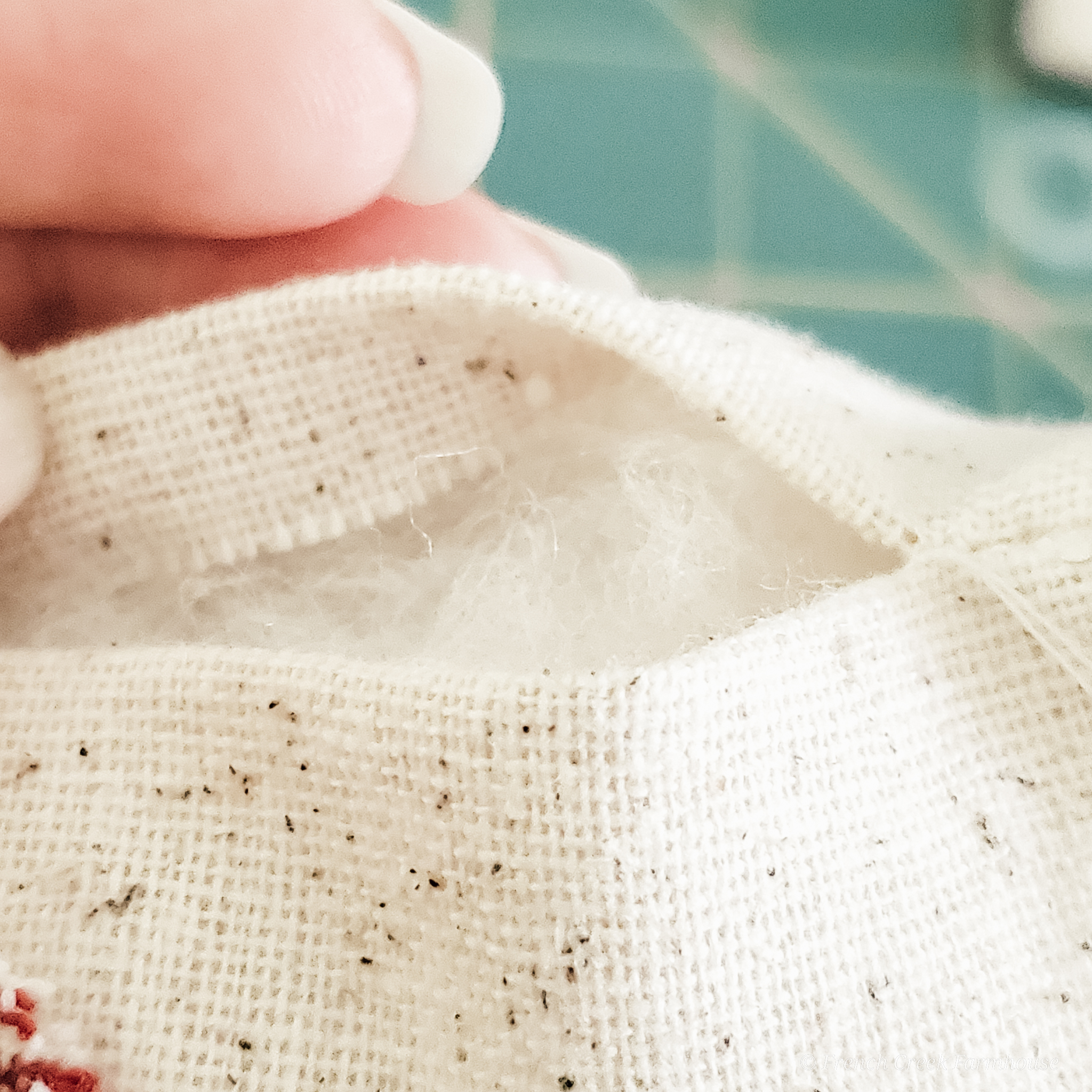 STEP FIVE: Remember that nice straight seam you ironed? It's going to hide your first stitch. You'll start your needle from inside the project, coming up right along one of the sharp edges.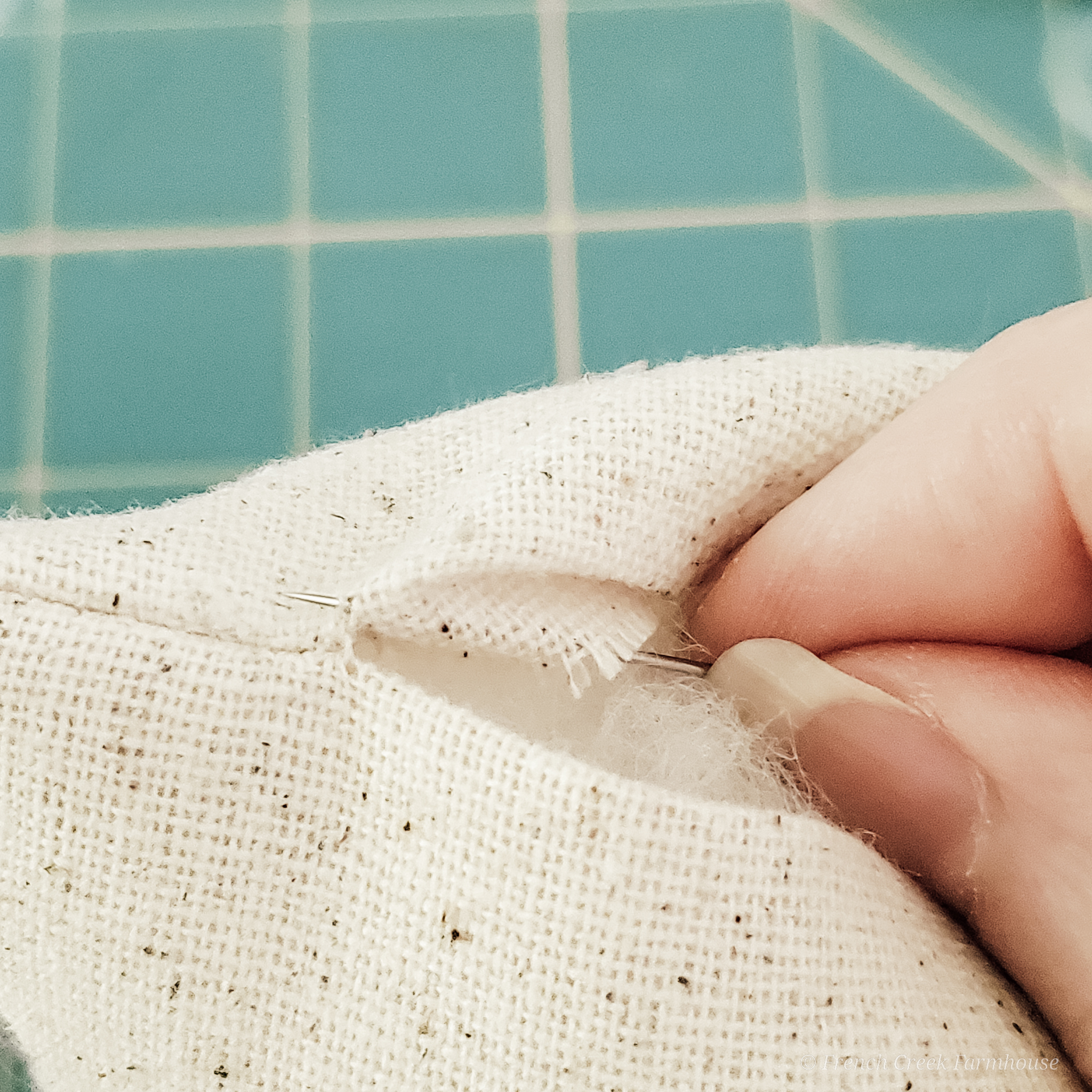 It doesn't matter which side you start on, although you might find that you have a preference as you gain more experience. Your comfort may also depend on whether you're right- or left-handed.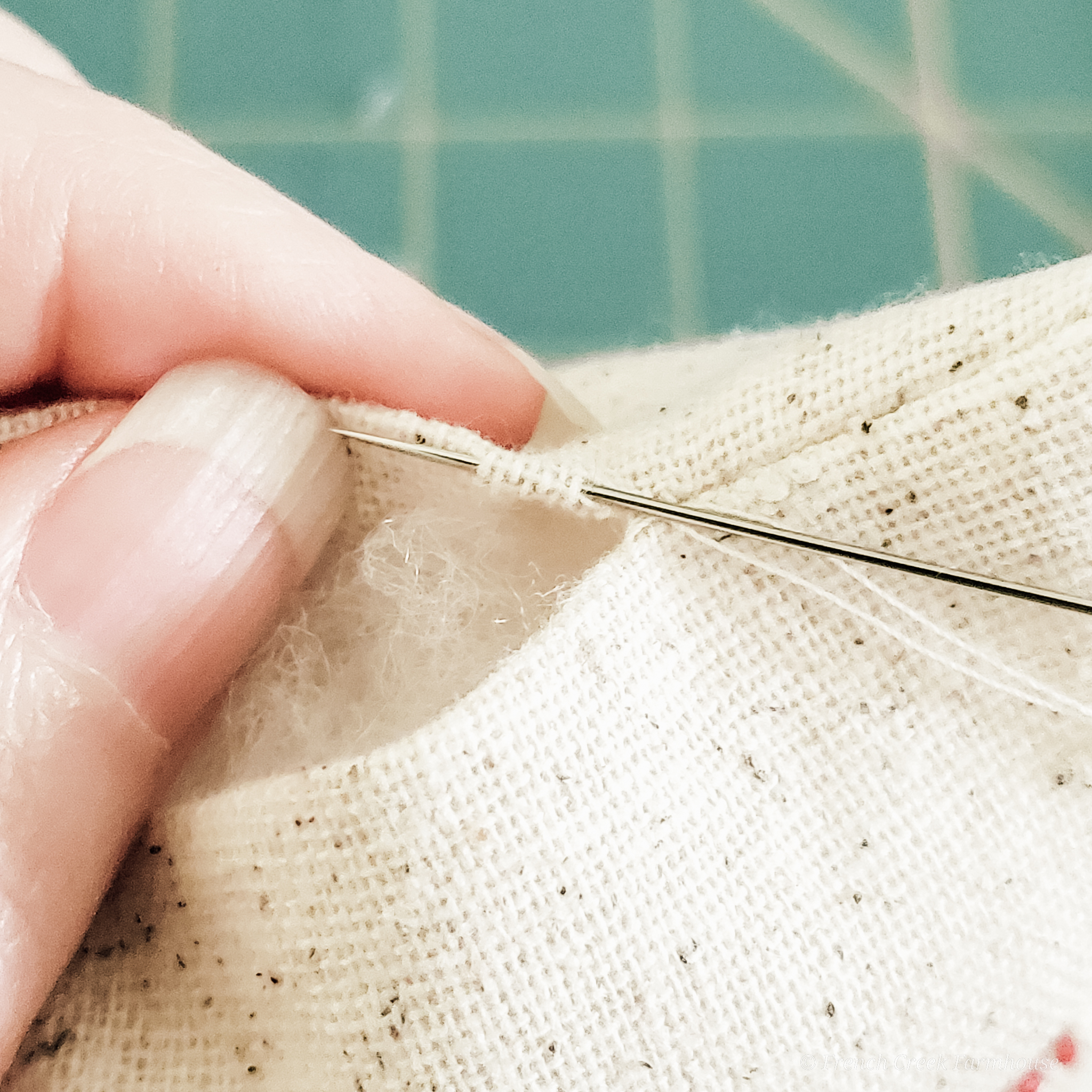 STEP SIX: Your second stitch is going to occur on the opposite seam edge, directly across from where your needle entered. You will need to slip your needle in between the seam and come out about 1/4″ away.
Take care that you aren't picking up the fabric with your needle, and you're simply stitching your thread just inside the pressed seam.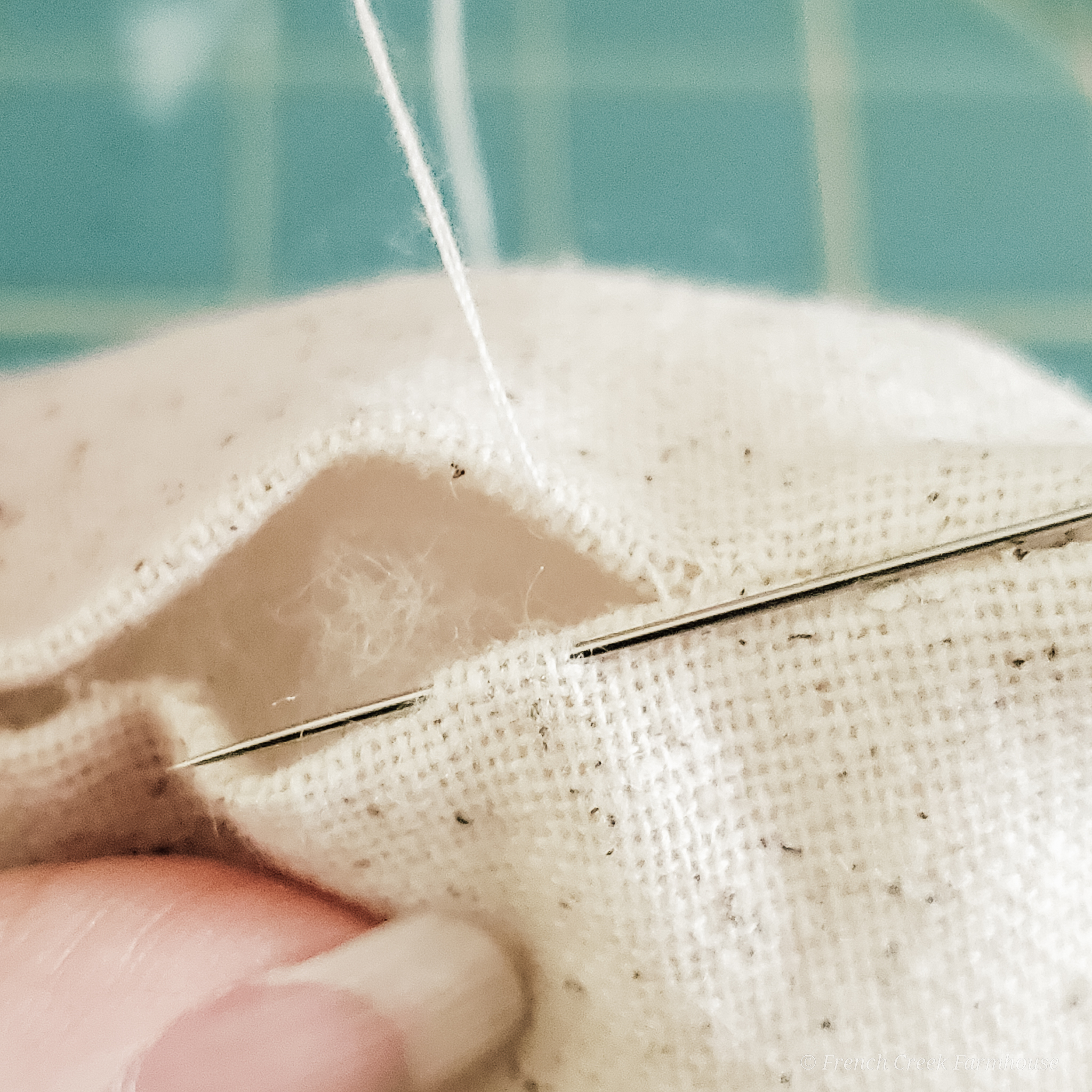 STEP SEVEN: Your third stitch will happen exactly the same way…directly across from where you ended your second stitch. It's important to make sure that you keep the stitches aligned, directly across from each other, and about the same size.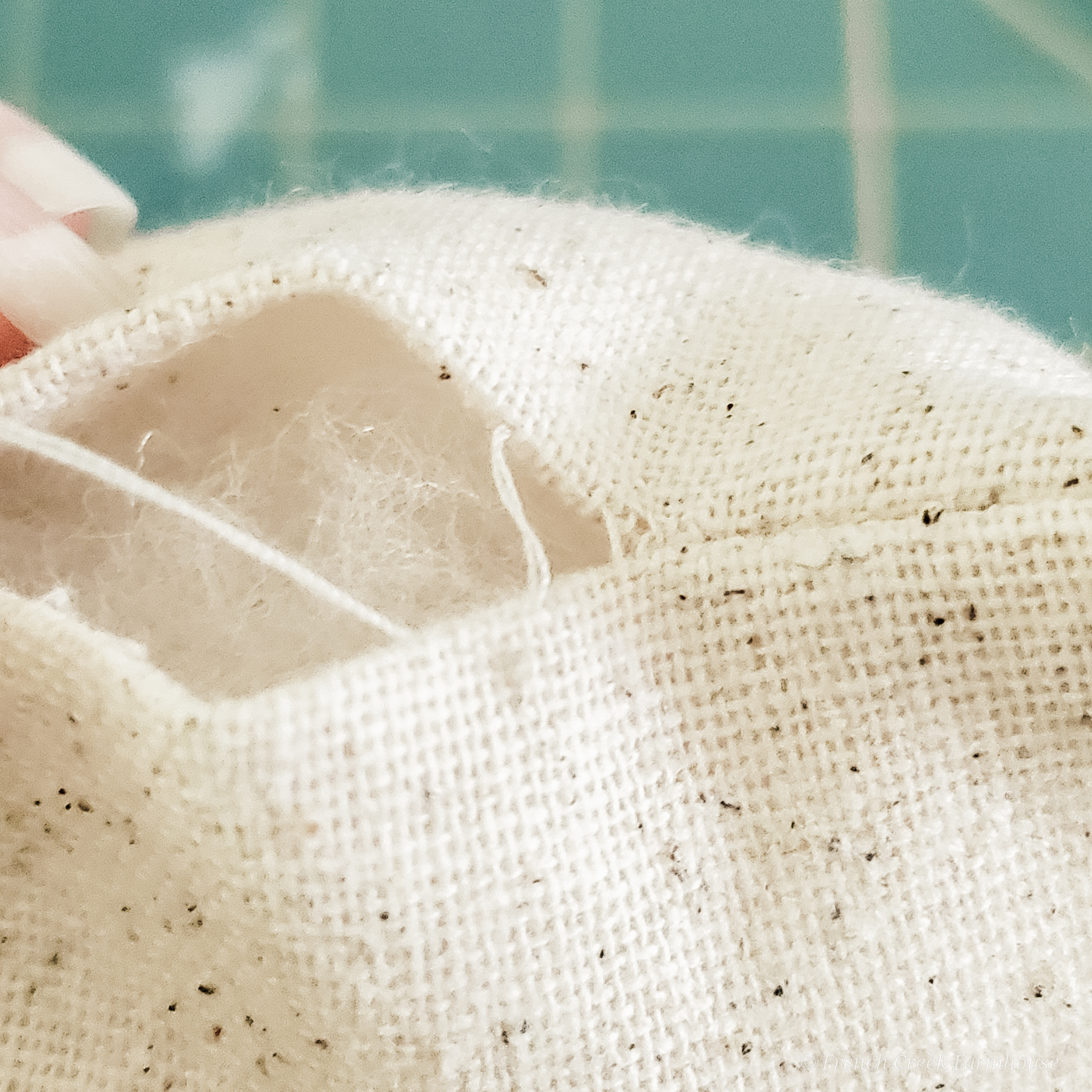 STEP EIGHT: You'll continue stitching this way, switching sides on each stitch. If you've done it correctly, it will look like this. See how it looks like the rungs of a ladder?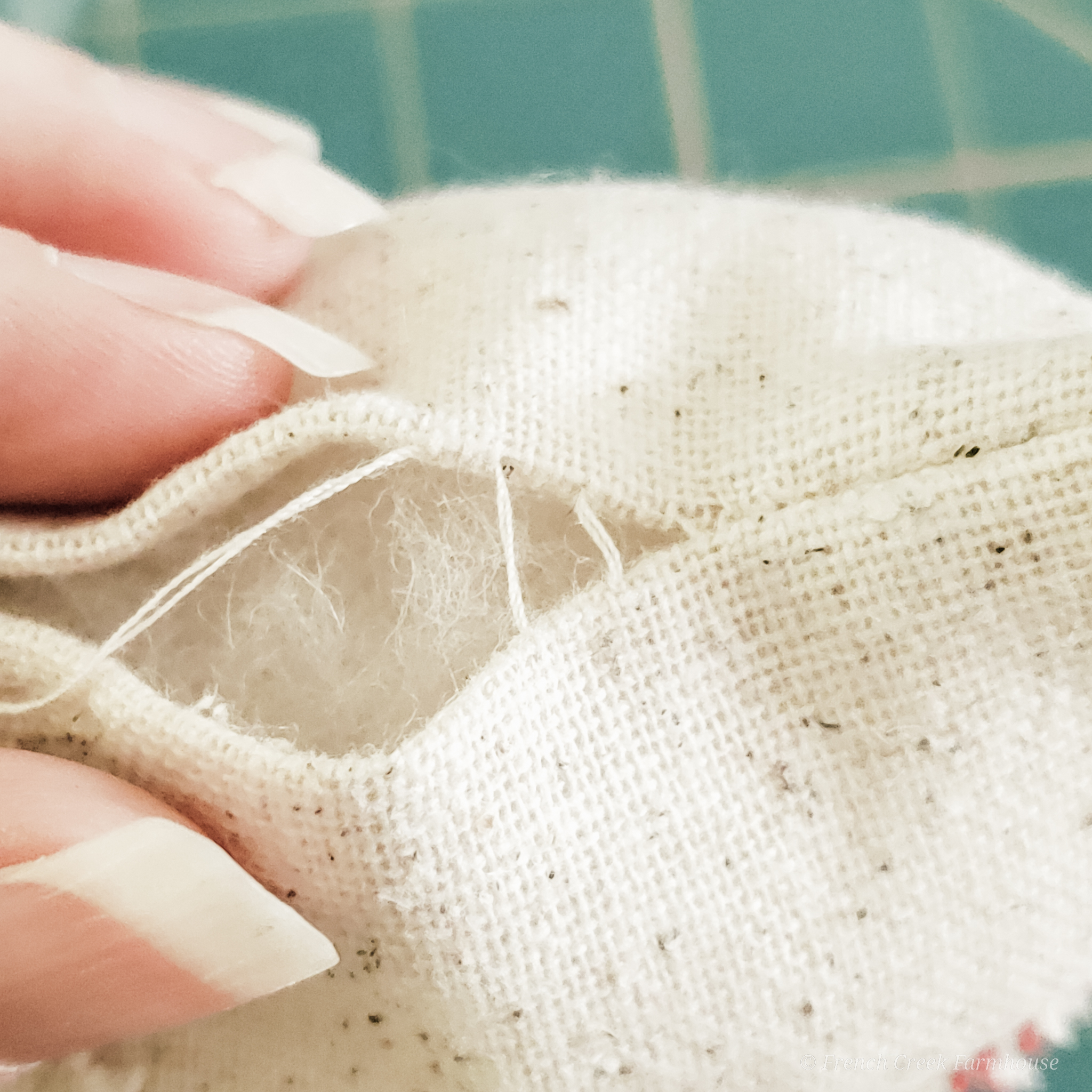 STEP NINE: Every few stitches, give your thread a gentle tug, and it will close up the opening sort of like a zipper. Don't pull too hard because that will make the fabric pucker–just pull enough to bring the two sides of your fabric together, and keep stitching to the end.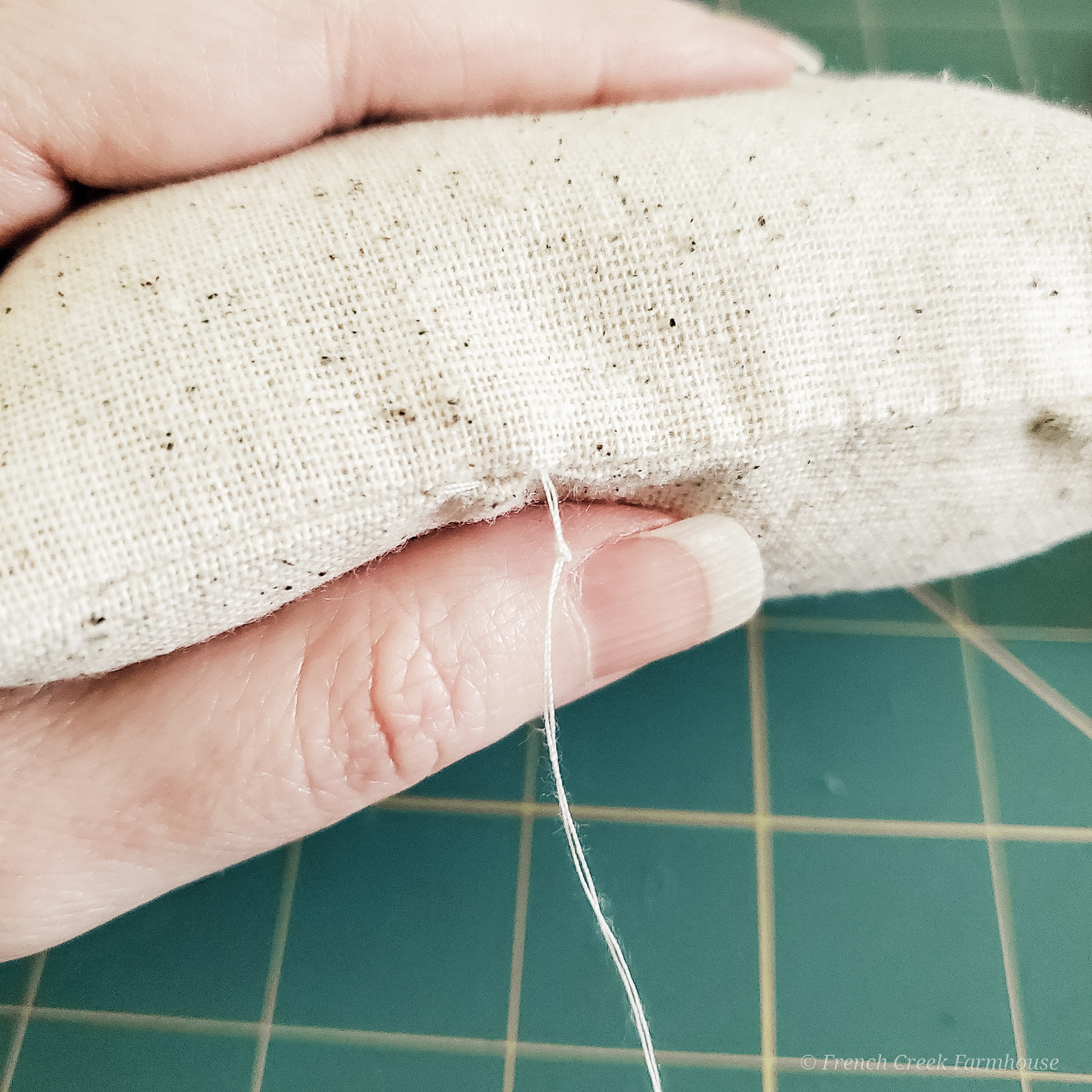 STEP TEN: At the end of the opening, knot your thread, and sew back through a previous stitch.
If you keep your knot about 1/4″ from the piece, you can "lose the thread" inside the piece. To do this, push the needle into your project and out at some far away point. Now, gently tug the thread until that knot pops through the fabric and is lost inside your craft. Then, trim your thread to release your needle.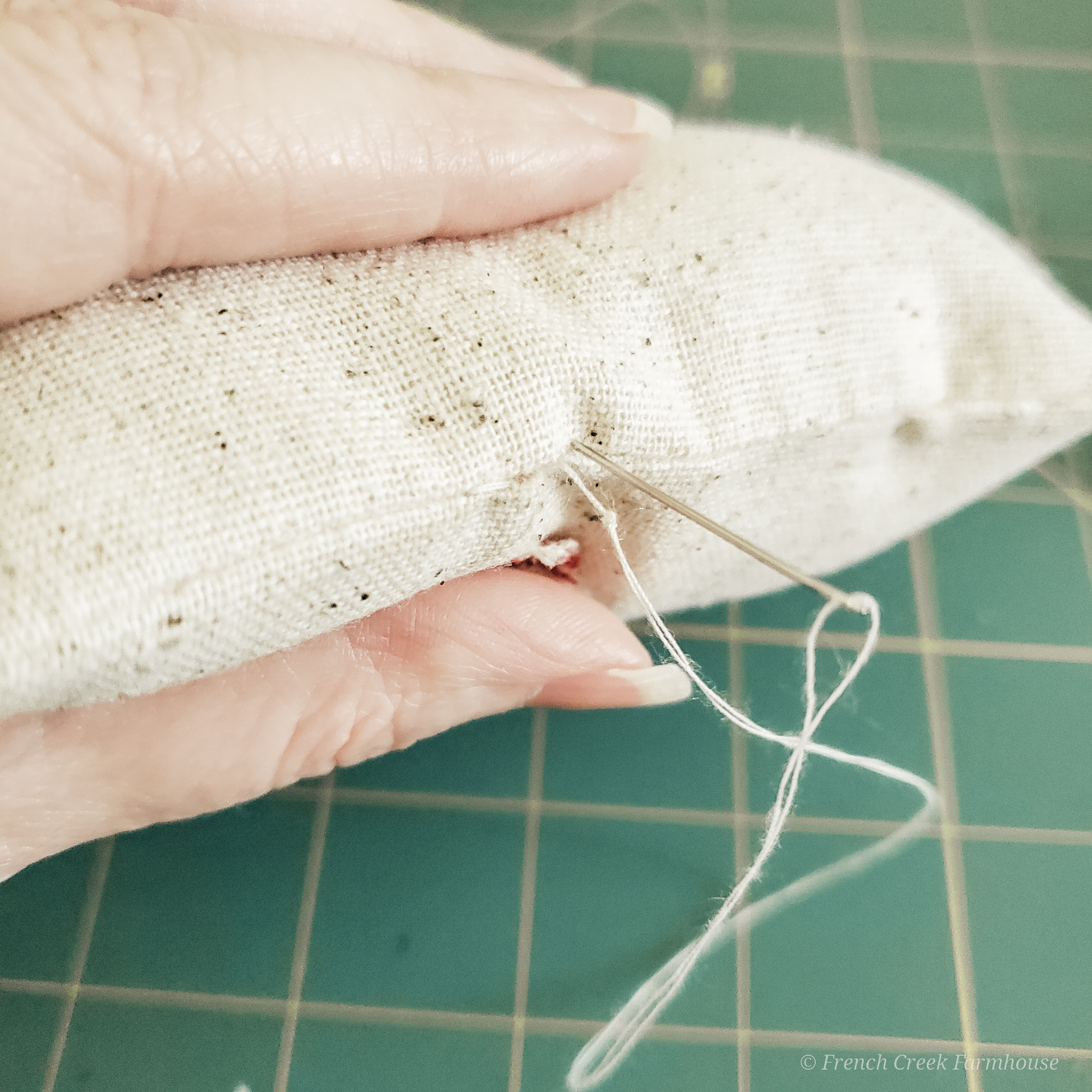 When your project is complete, you will never be able to see the seam because of the "invisible" ladder stitch! It's the perfect way to create a neat and tidy finished edge.
Ready to learn another simple hand-stitching technique? Be sure to check out my tutorial for how to sew a blanket stitch, as well! You can complete almost any craft project with these two simple stitches!