Laundry Room – Week Six : Incremental Progress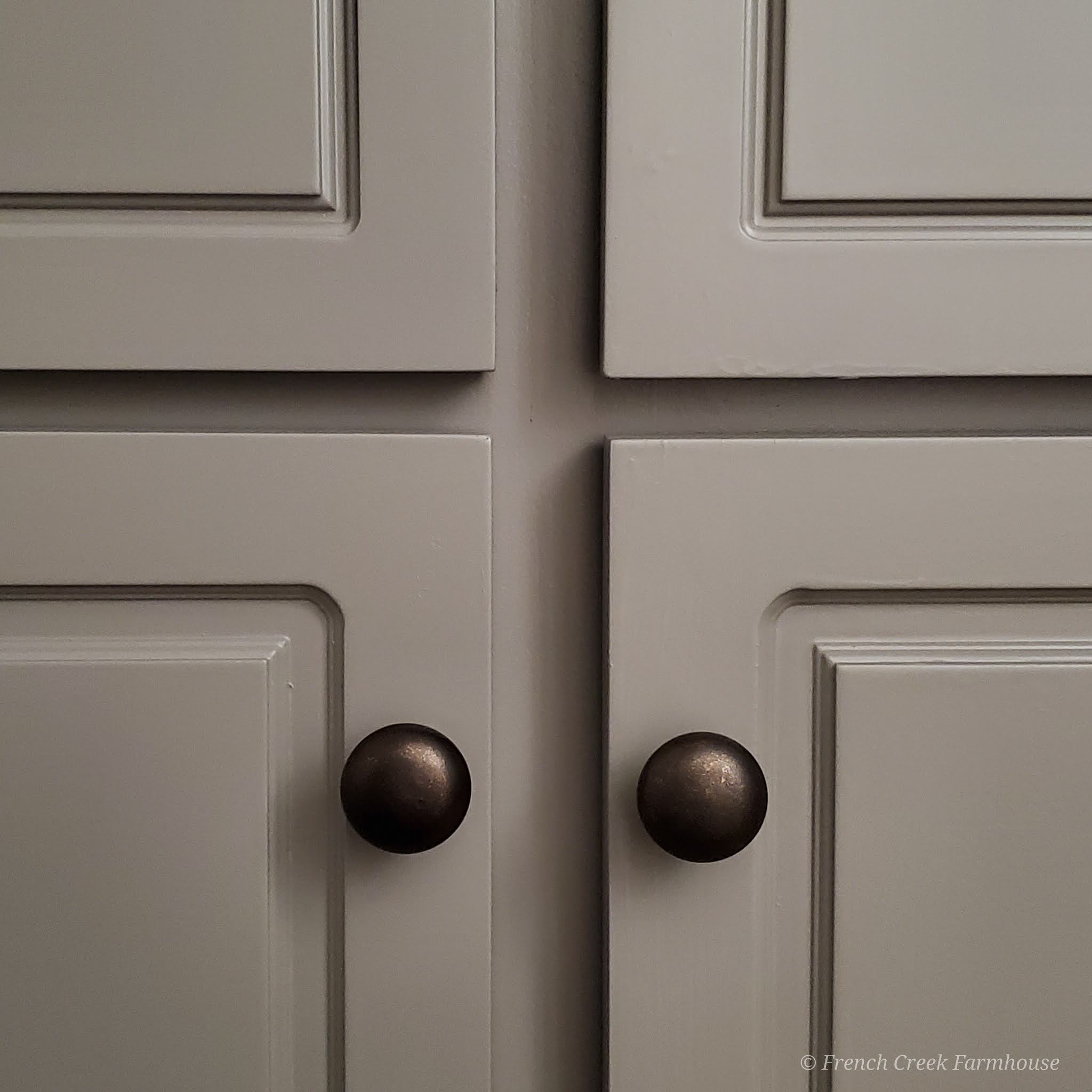 We're in the home stretch now! This week wrapped up our sixth week of work as we renovate our mudroom and, finally, we're starting to see the vision come together…but we still have some work to finish, too.
If you've missed previous posts, we're completing our laundry/mudroom renovation as part of the Spring 2021 One Room Challenge. In partnership with Better Homes & Gardens, the ORC is a celebration of creativity that brings together designers as they make over one room in eight weeks. Each week, you'll get to see the progress and watch the project unfold.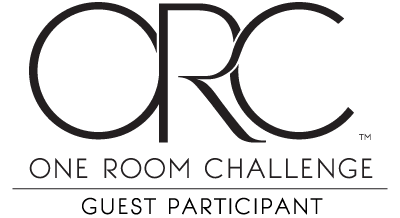 In case you're just now joining us for this renovation, you can catch up on the past few weeks here:
Week Five: Painting the Cabinets
If you've come over from the ORC participants' page and we're meeting for the first time–welcome! This short video will introduce you to our family's story and how we came to live in this fixer-upper farmhouse in rural Snohomish, Washington. You'll also get to see the state of the mudroom when we first got the keys!
Disclosure: This is not a sponsored post, and I have received no compensation for sharing anything that follows. Some links within this blog may be affiliate links, and I might earn a commission if you make a purchase through that link. This usually amounts to cents, not dollars, and helps to support the projects featured on this blog. I only recommend products from companies that I have found to be trustworthy. Read my full disclosure here.
THIS WEEK'S PROGRESS

This was one of those weeks where a lot of work was done, but there isn't a lot to show for it. You know how that happens? You spend a ton of time working…but since you can't see the end result yet, it's hard to tell what was actually accomplished!
The biggest amount of time was spent painting the cabinet boxes.
During week five, we painted the doors and drawer fronts using our HVLP gravity-fed sprayer and air compressor. That was quite an undertaking since we have SO many cabinets in the mudroom.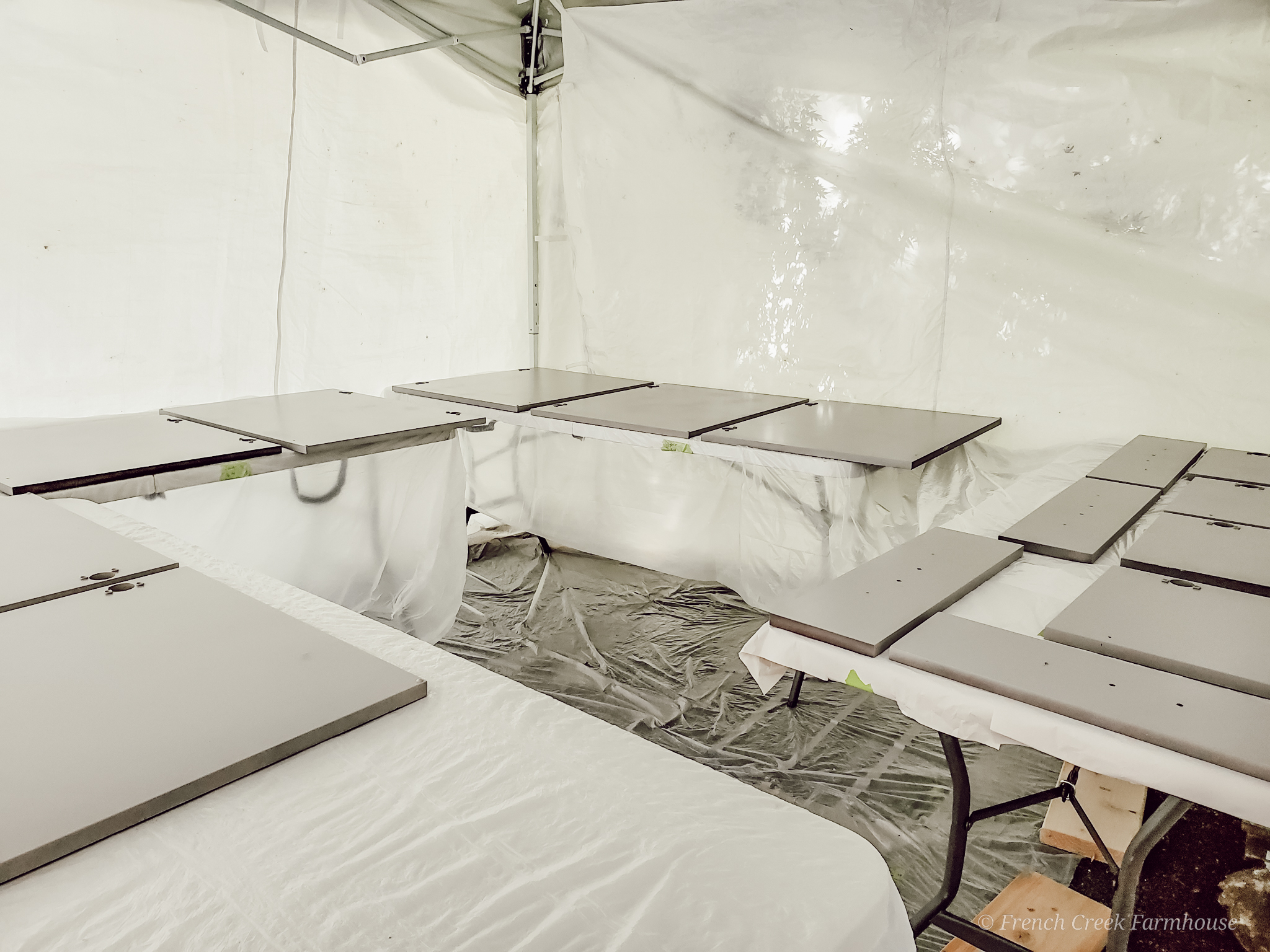 This week, however, it was back to a brush and roller as I painted all of the cabinet boxes.
The trick to getting a smooth finish when painting cabinets is to do multiple, thin coats…which, of course, takes time.
A lot of time.
At one point during the week, I lamented that it felt like I'd been painting forever. And it started to feel like it was never going to end.
But, alas, it did! And I'm so happy to have that part of the project complete. Sort of…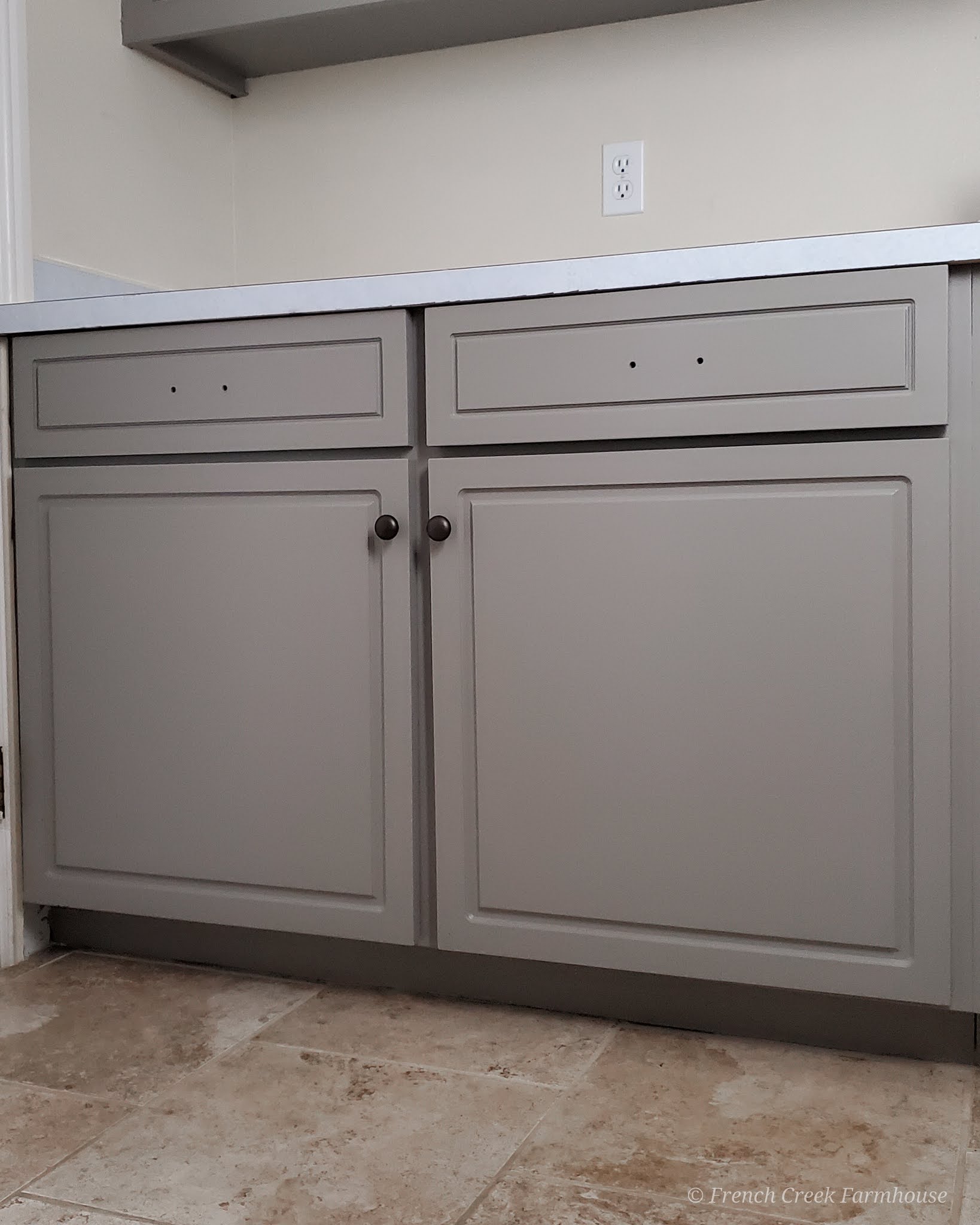 THIS WEEK'S CHALLENGES & WHAT'S NEXT

At this stage of any project, you really have to expect some obstacles. It just wouldn't be a DIY without a detour, right?
We have a few hurdles we're dealing with at the moment.
For starters, I had ordered some beautiful drawer pulls that I'm really crazy about. But when I went to install them, I found that the screws included with the pulls were too short for our drawer fronts.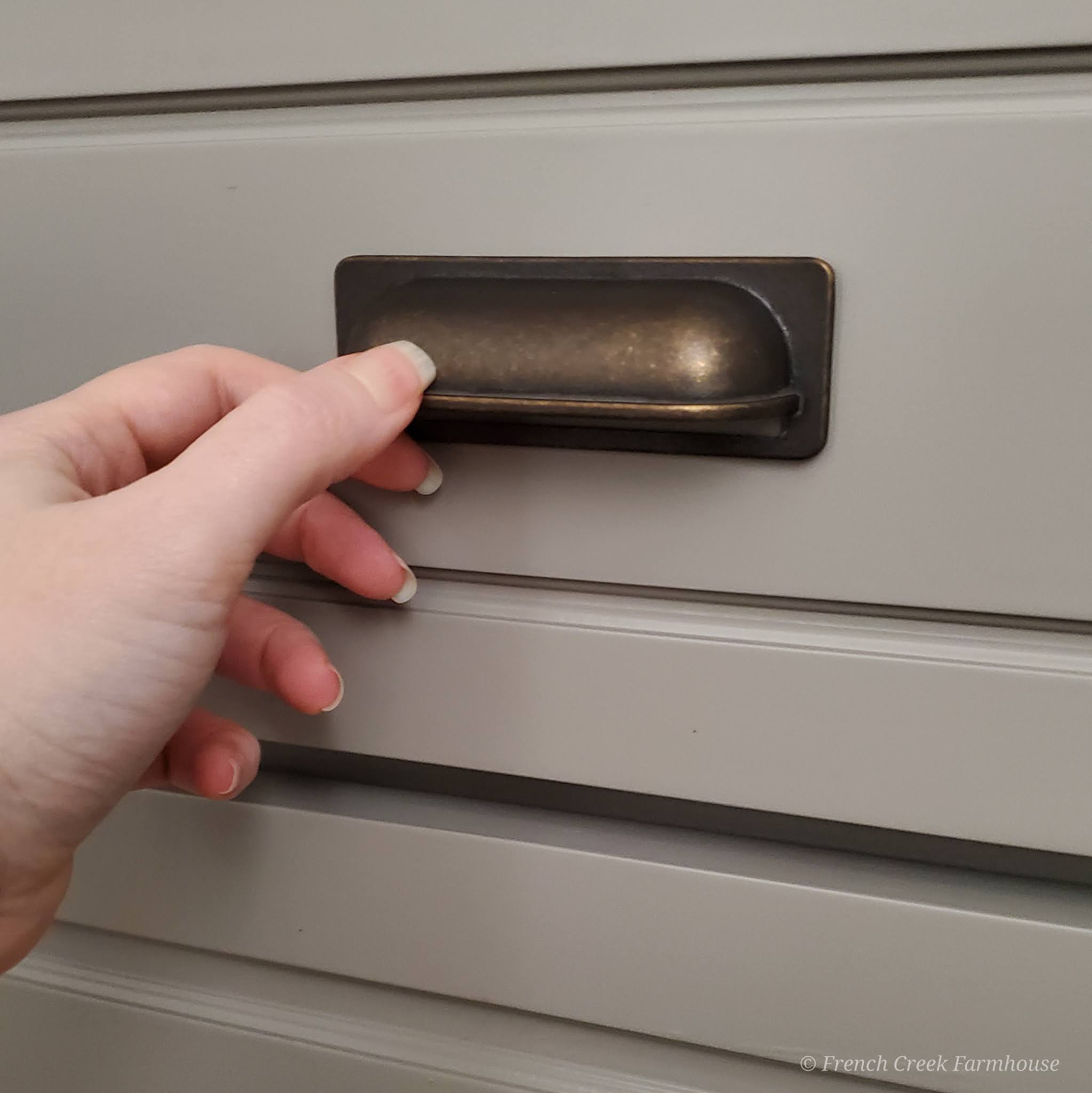 No problem, I figured. I could just use the screws from the old pulls!
Well…nope. They're too long.
So, now we're waiting to get new screws for installing the pulls. But, I was able to put the knobs on, so we're half-way there!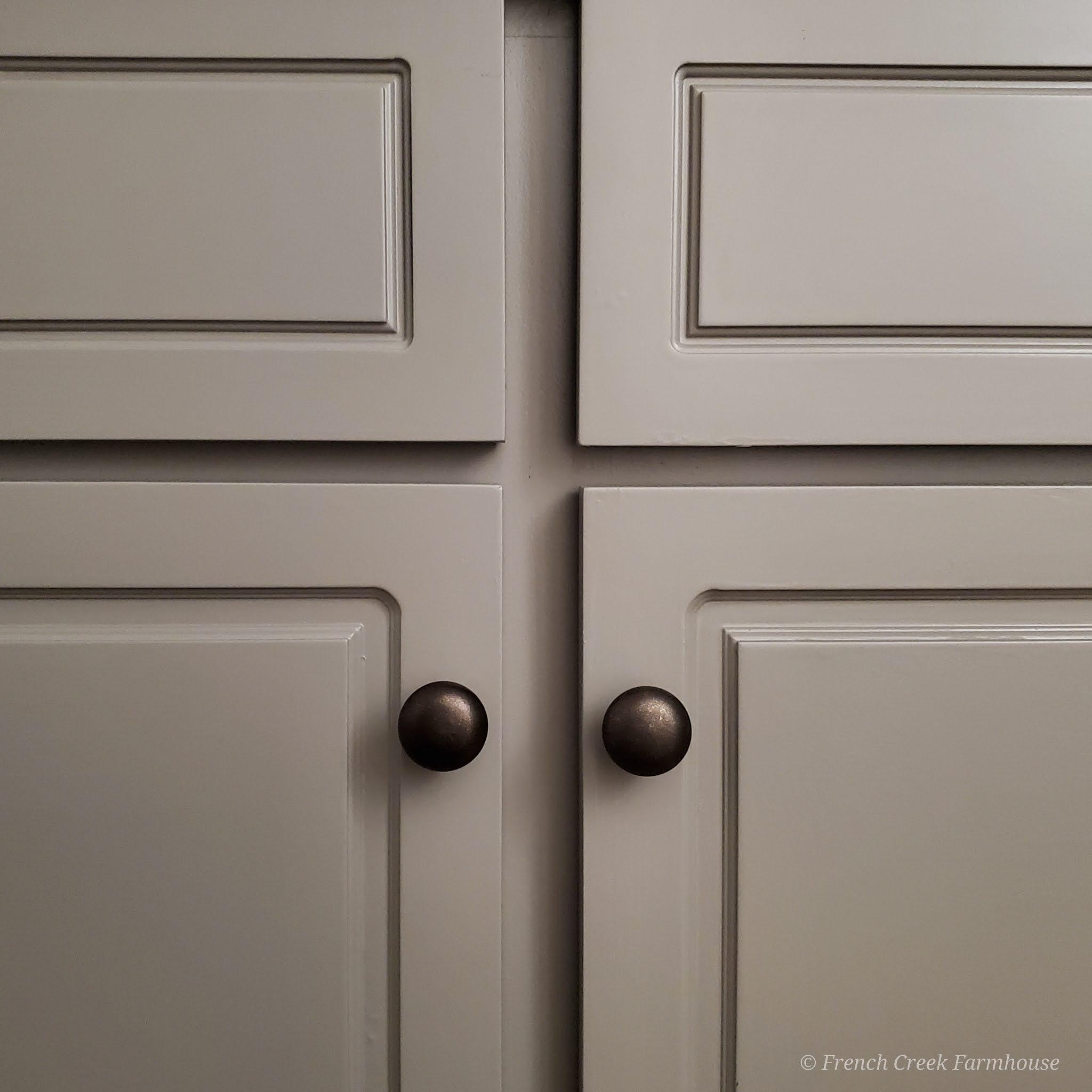 And speaking of that…it took me an hour–an hour, y'all–to put on just two cabinet doors and two drawer fronts.
Which brings me to Hurdle #2.
When I removed the cabinet doors, I made the mistake of not labeling any of the hinges. After all, they are all exactly the same, so I wasn't too worried about it.
But, of course, each hinge had previously been adjusted to make sure that every door fit perfectly level.
I remembered what a hassle this had been when I did the hinges in our kitchen (more than a few swear words were uttered during that project!), but somehow still didn't think to keep them all separated and labeled.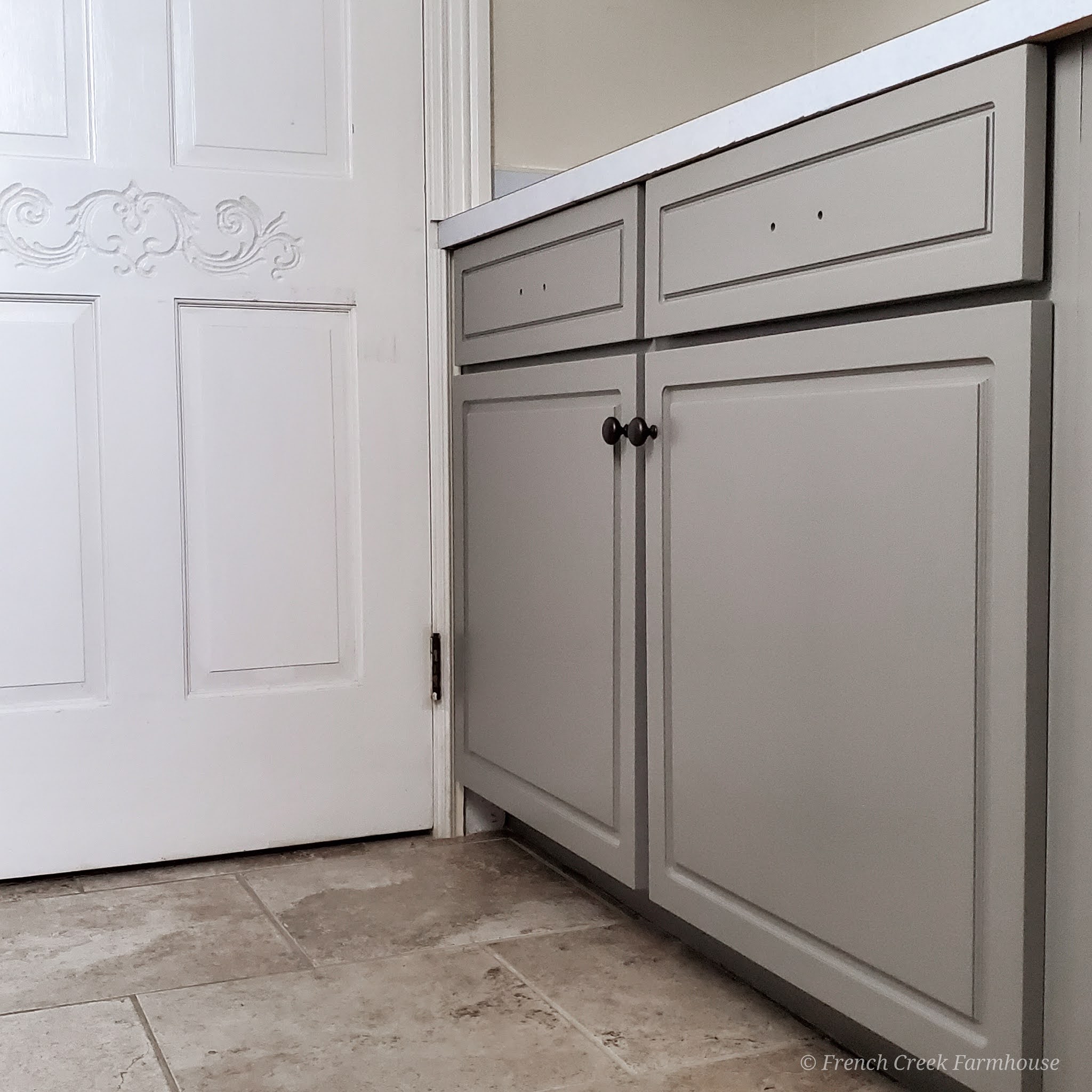 So, now it's taking a very long time to put all the hinges back on because each one has to be adjusted three-dimensionally to sure each door sits level. And let me tell you, this is not an enjoyable task.
I will never make this mistake again…and that's the whole point of mistakes, right? That we learn something valuable? Mission accomplished!
And the final hurdle…unrelated to the cabinets…is that the washer and dryer still aren't seated in their home between the wall and utility sink.
The problem here is that, at some point in the past, there was a gas dryer installed. The gas line, therefore, includes a fitting that comes up from the floor for connection to the dryer.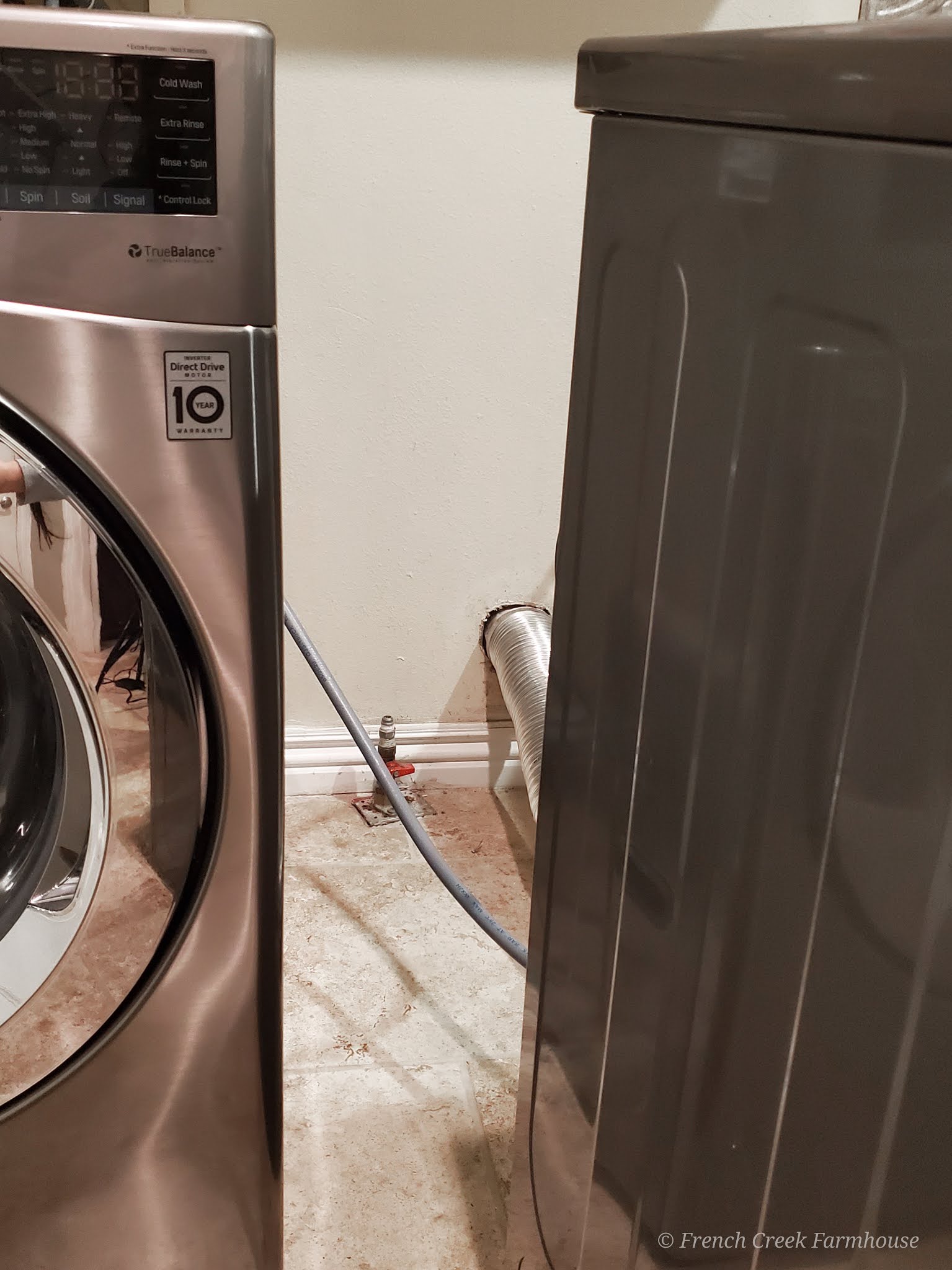 This wasn't a problem with our old washer and (electric) dryer because they were narrow enough to fit with room for the gas fitting.
But our new washer and dryer set (also electric) takes up a larger footprint, and so can't be pushed back into place because the gas fitting is in the way.
I've called multiple plumbers to try to get the line capped and the fitting removed, but with the pandemic still very much an issue in our state, it is very, very difficult to find a contractor…and the ones you do find want to charge outrageous rates, simply because of the basic supply/demand situation that this has created.
I doubt this particular issue will be remedied within our project schedule, but fortunately it's a small thing that we can have done in the near future.
Remaining in this project is the completion of the cabinet area by updating the countertops and backsplash…stay tuned for more progress next week, and be sure to follow along on Instagram and Facebook for daily highlights!