How to Make an Acorn Wreath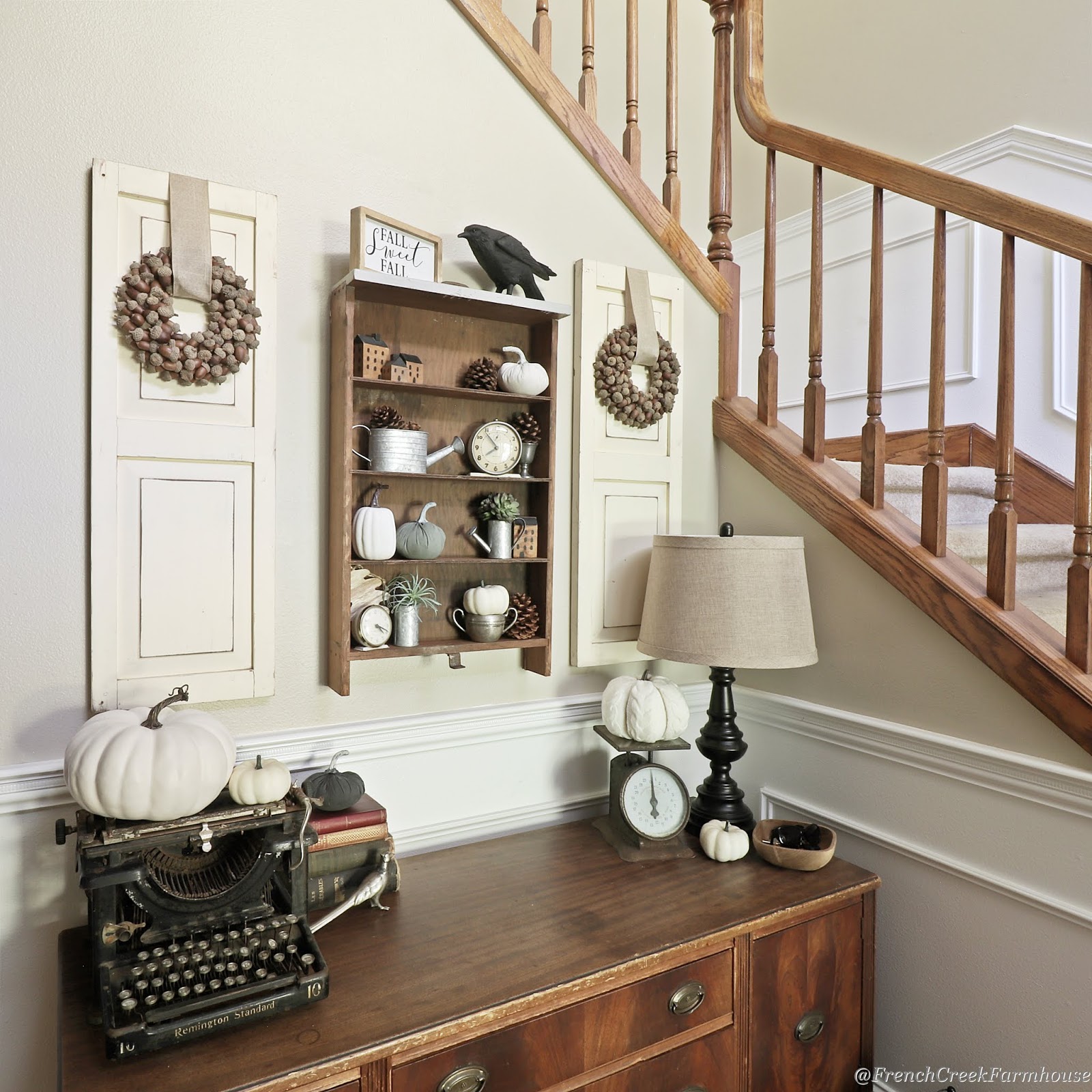 I love the flowers of spring, the warmth of the summer sun, and the joy of the holidays. But when it comes to decor, I truly love fall. Most of our home is already designed around rustic and natural textures and colors, so fall just "fits" in effortlessly. In fact, much of the decor that might be considered seasonally appropriate for fall stays up in our home year-round, and I plan the other seasons' decor around it. This year, though, I wanted to make something special for autumn.

When Rob and I had been dating for a few months, he competed in his first marathon after months of training. The night before his race, I gifted him a small shadow box I'd made with a single acorn and the word "Luck" across the back. He still has that lucky acorn to this day! Acorns have such a special significance in our family, so the idea of creating an acorn wreath was perfect for our home.
Earlier this year, I scored these amazing wood shutters at a barn sale. The owner had salvaged a couple dozen of them from an old farmhouse in Eastern Washington, and I knew this pair would look perfect on the wall.
A few months later, I came across a stack of drawers from an old hardware store, and I immediately thought they would make great shelves. Putting them all together really changed the look of our entryway, and I love how it turned out.
These acorn wreaths were the perfect touch for fall, and they aren't hard to make either. Here's everything you need to know to make your own…

Disclosure: This is NOT a sponsored post, and I have received NO compensation for sharing any of these supplies. Some links to products that follow may be affiliate links, and I might earn a commission if you make a purchase through that link. This usually amounts to cents, not dollars, and helps to support the projects featured on this blog. I only recommend products from companies that I have found to be trustworthy. Read my full disclosure here.

Supplies (Links to the products I used):
4″ wide burlap ribbon
8″ wreath frames
Acorns
Hot glue gun
Scissors
Directions:
1. Begin by attaching the burlap ribbon to the frame with hot glue. Continue tightly wrapping the wreath frame with the burlap ribbon. Keep the ribbon as tight and flat as possible to prevent wrinkles. The ribbon is the surface that will support the acorns.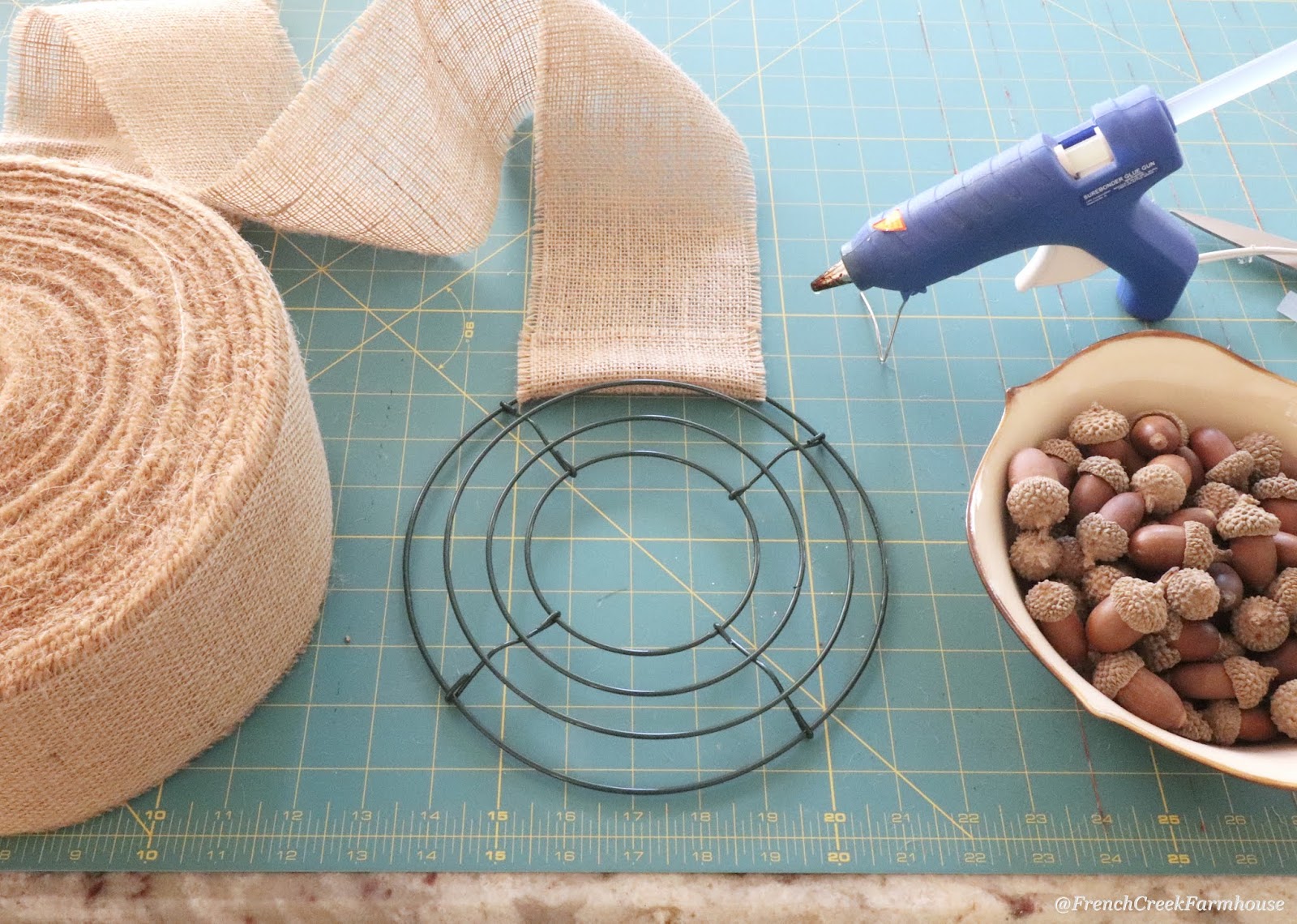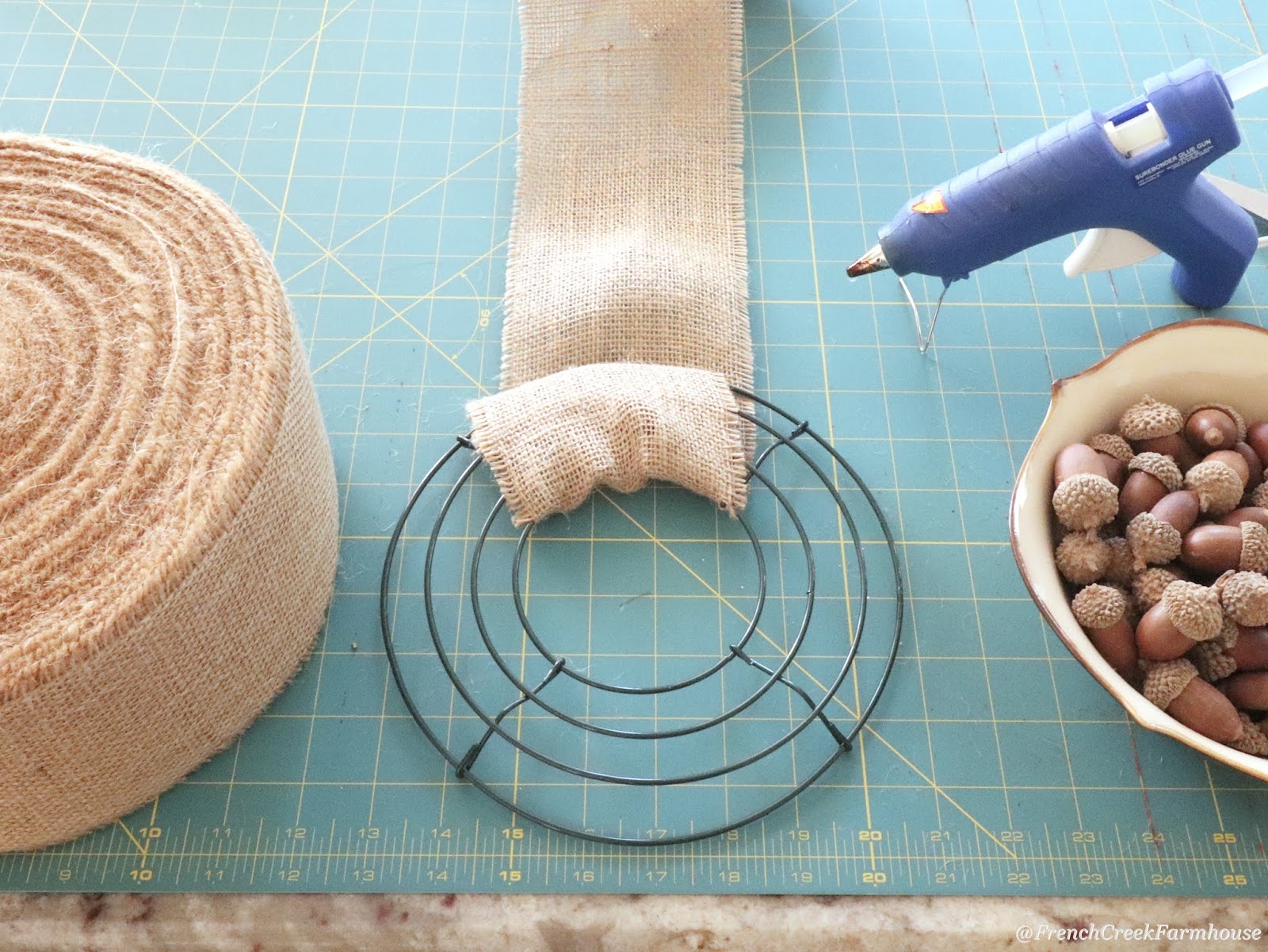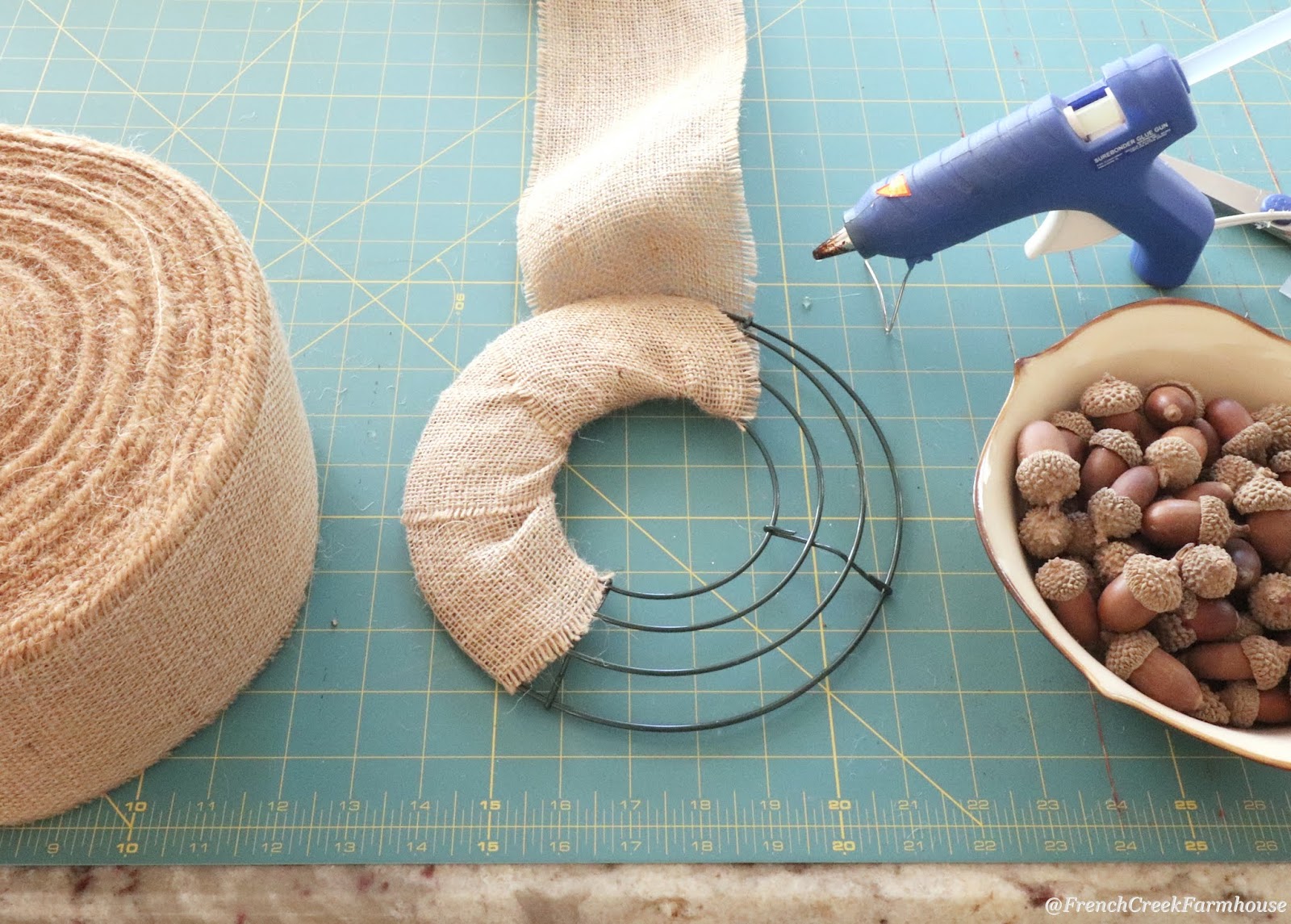 2. When you have completed the circle, secure the end of the ribbon on the back with hot glue so that a triangle is open to reveal the frame. This will make it easy for you to hang the finished wreath.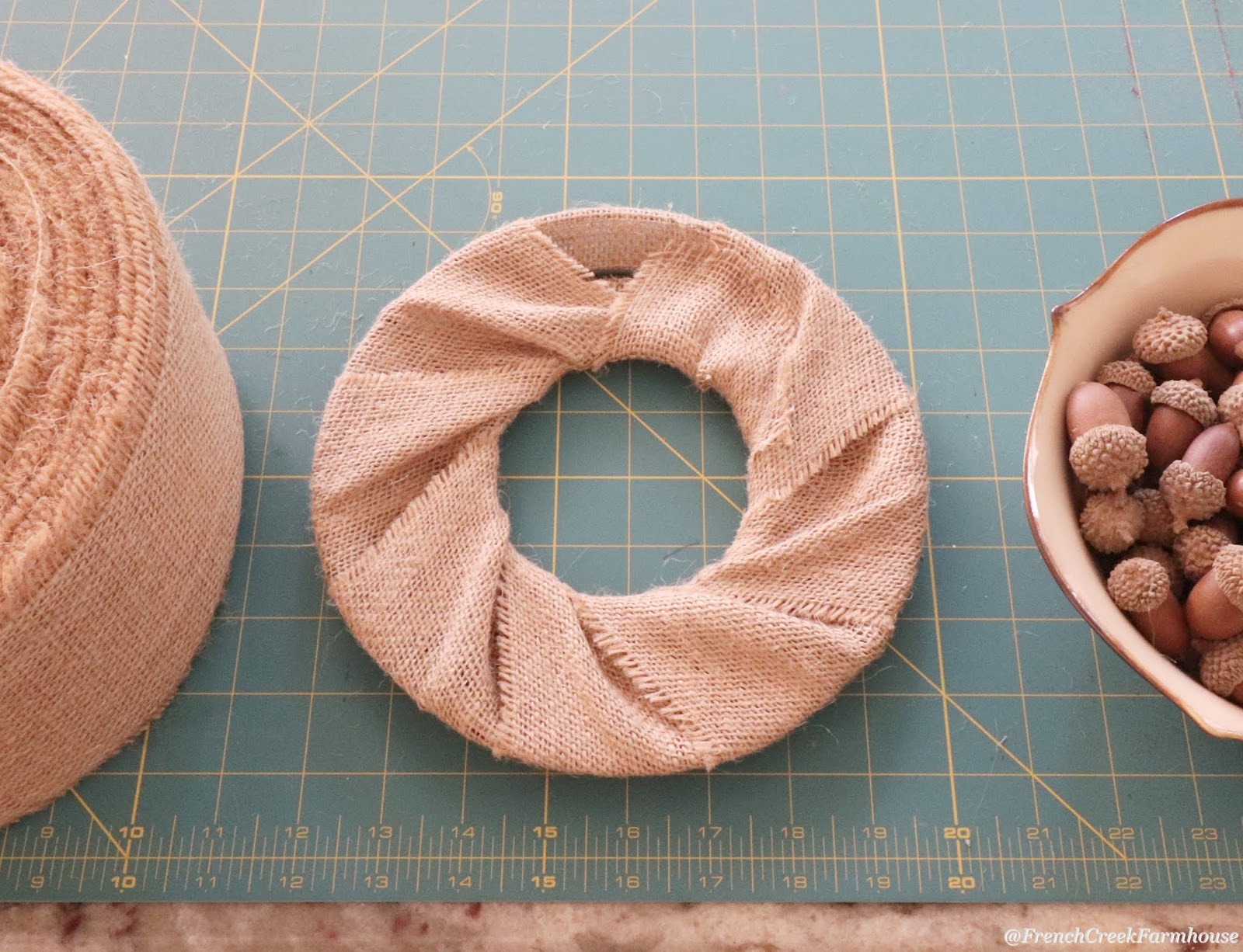 3. When you turn over the wreath, it should look like this.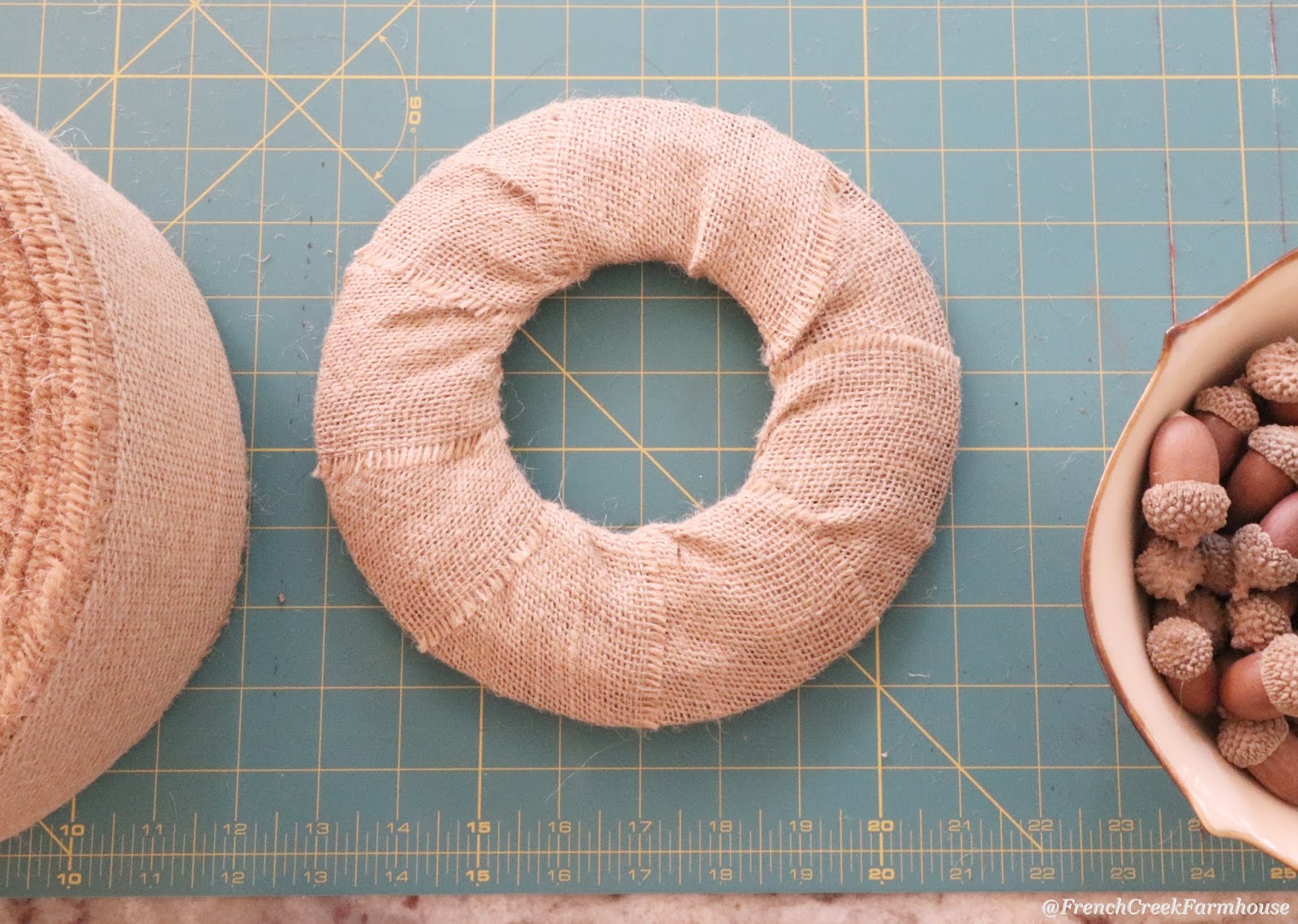 4. Begin hot gluing the acorns around the outer edge of the wreath. Position the acorns at a slight angle as shown. If you have access to fallen acorns, collect a bunch and allow them to dry indoors. Else, you can order acorns that have already been dried with the caps glued in place. I used approximately 16 ounces of acorns per wreath.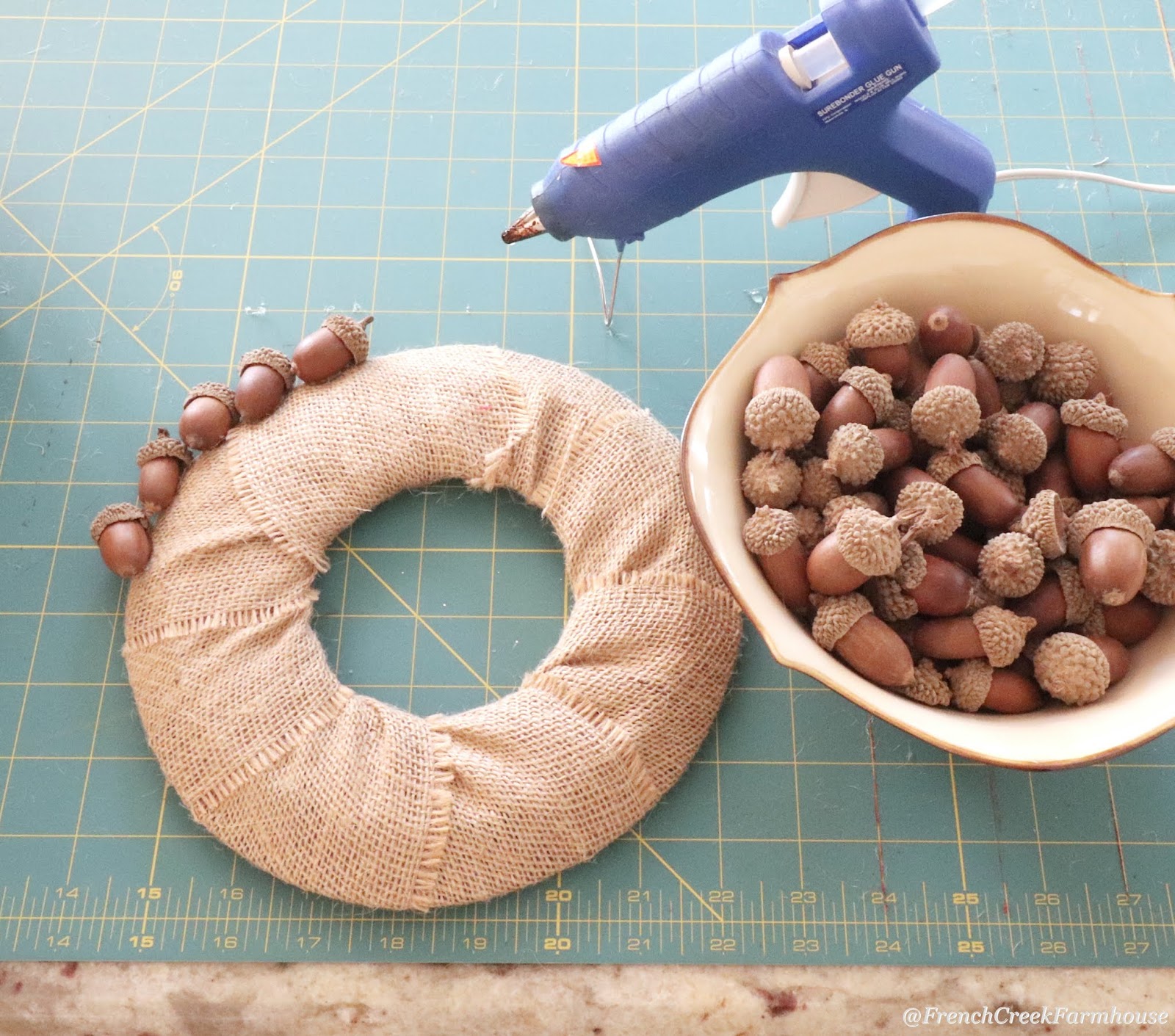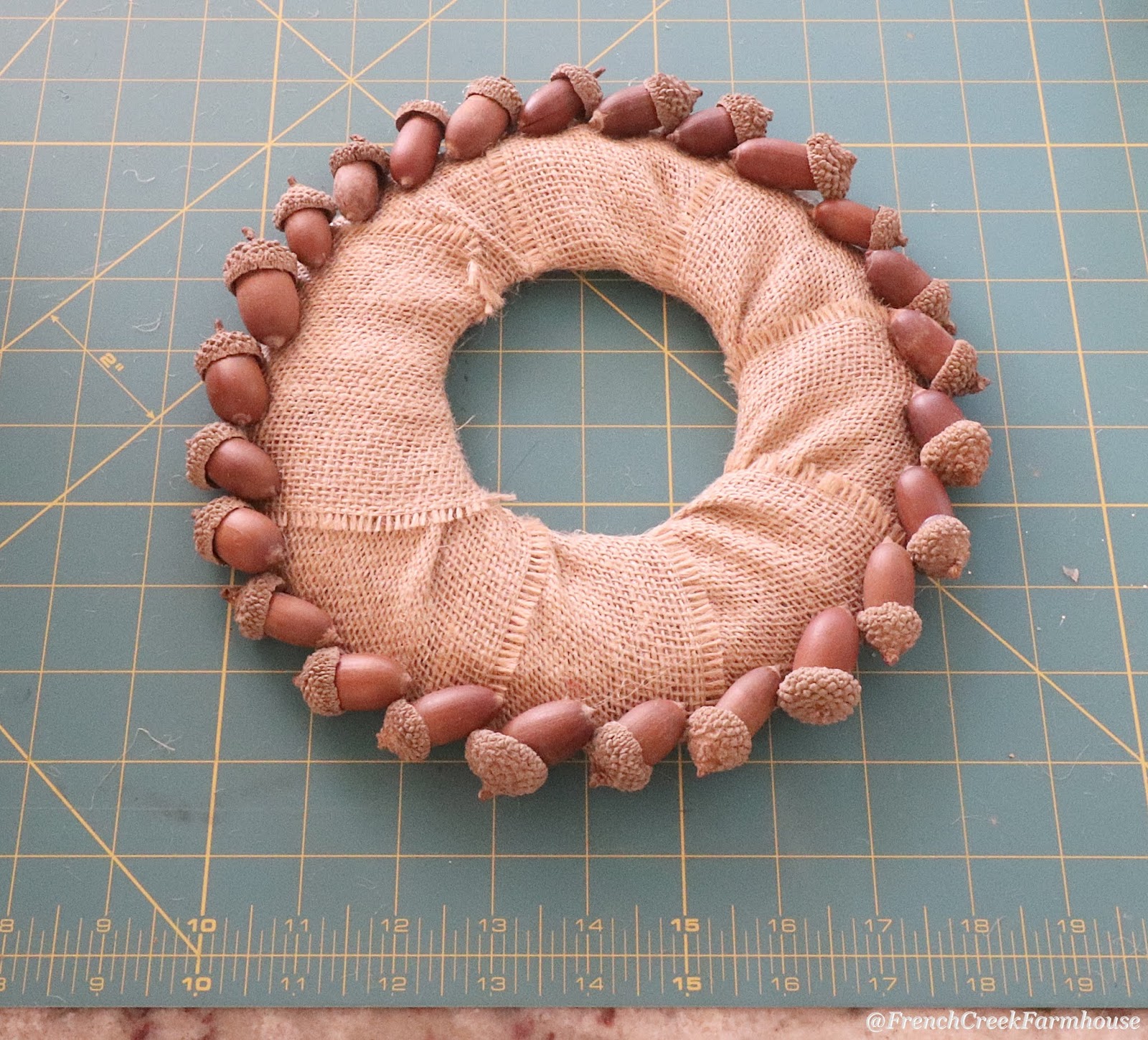 5. Next, line the inner edge of the wreath with the acorns turned the opposite direction from the outer edge.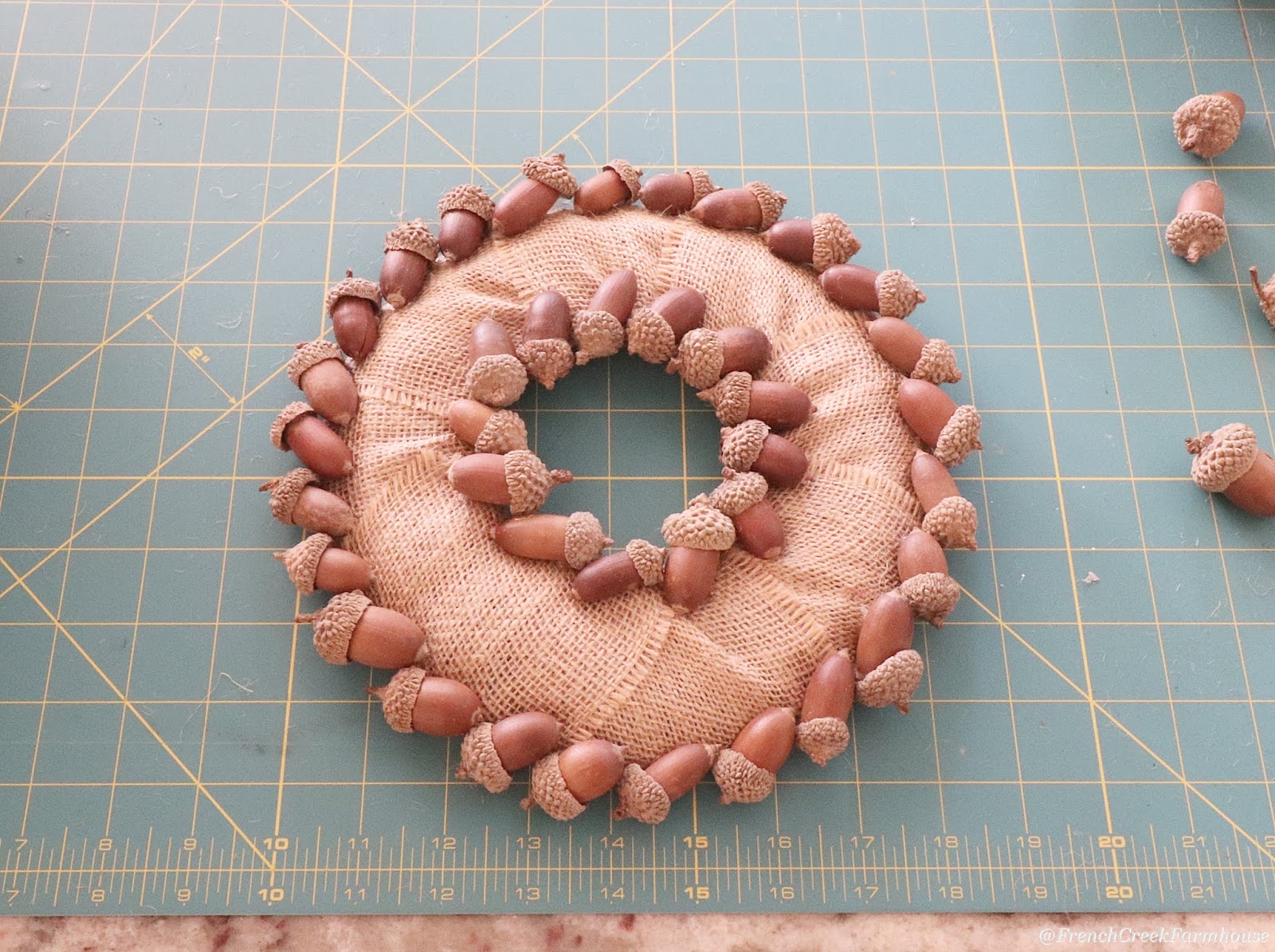 6. Finally, fill in between the two circles with the remaining acorns. Position them however you desire to create the look you want. This step is a lot like fitting together a jigsaw puzzle!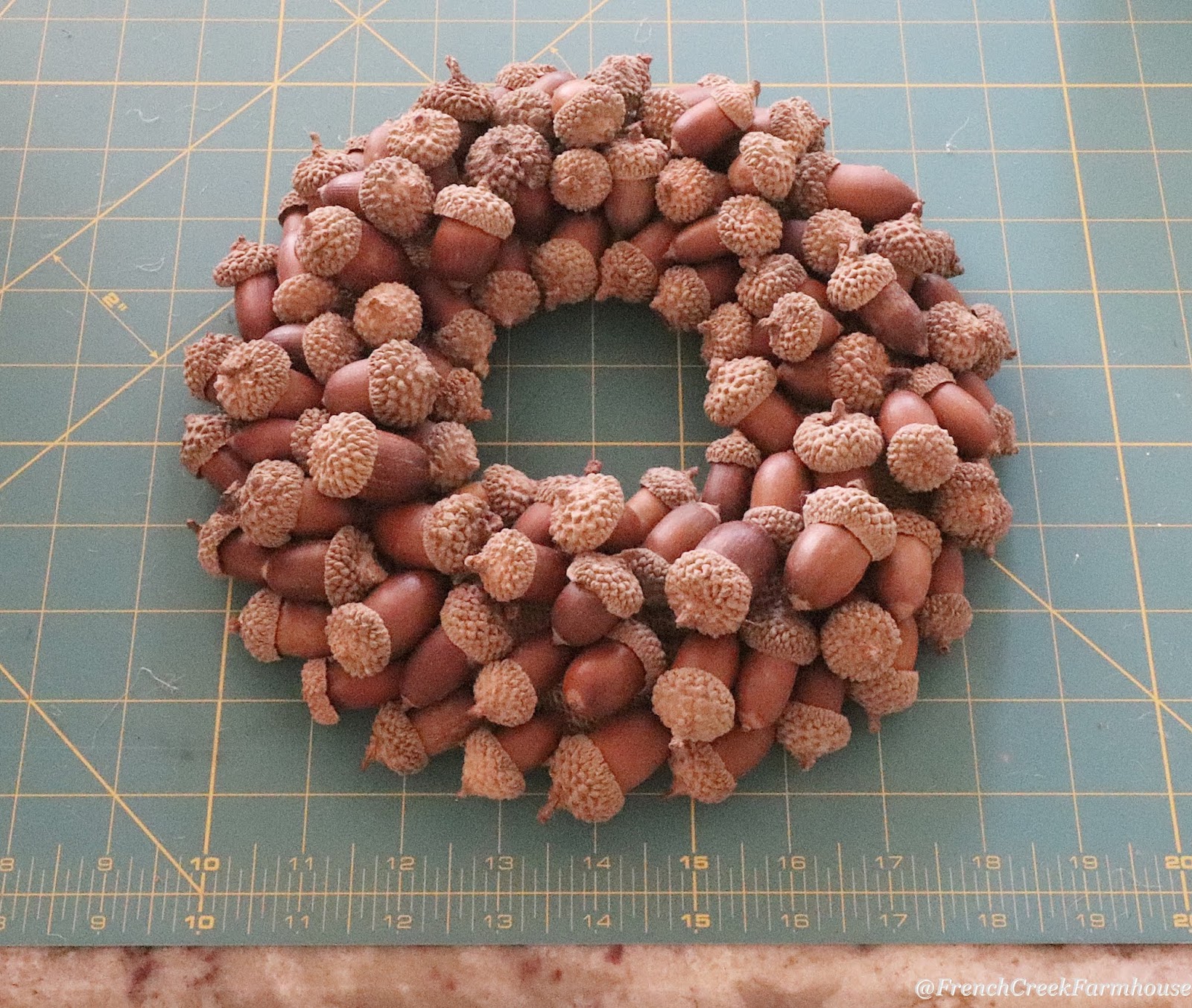 7. Wait for the glue to completely set before handling. You may need to touch up a few areas if some acorns feel loose. To hang, loop a length of ribbon through the wreath and pin in place.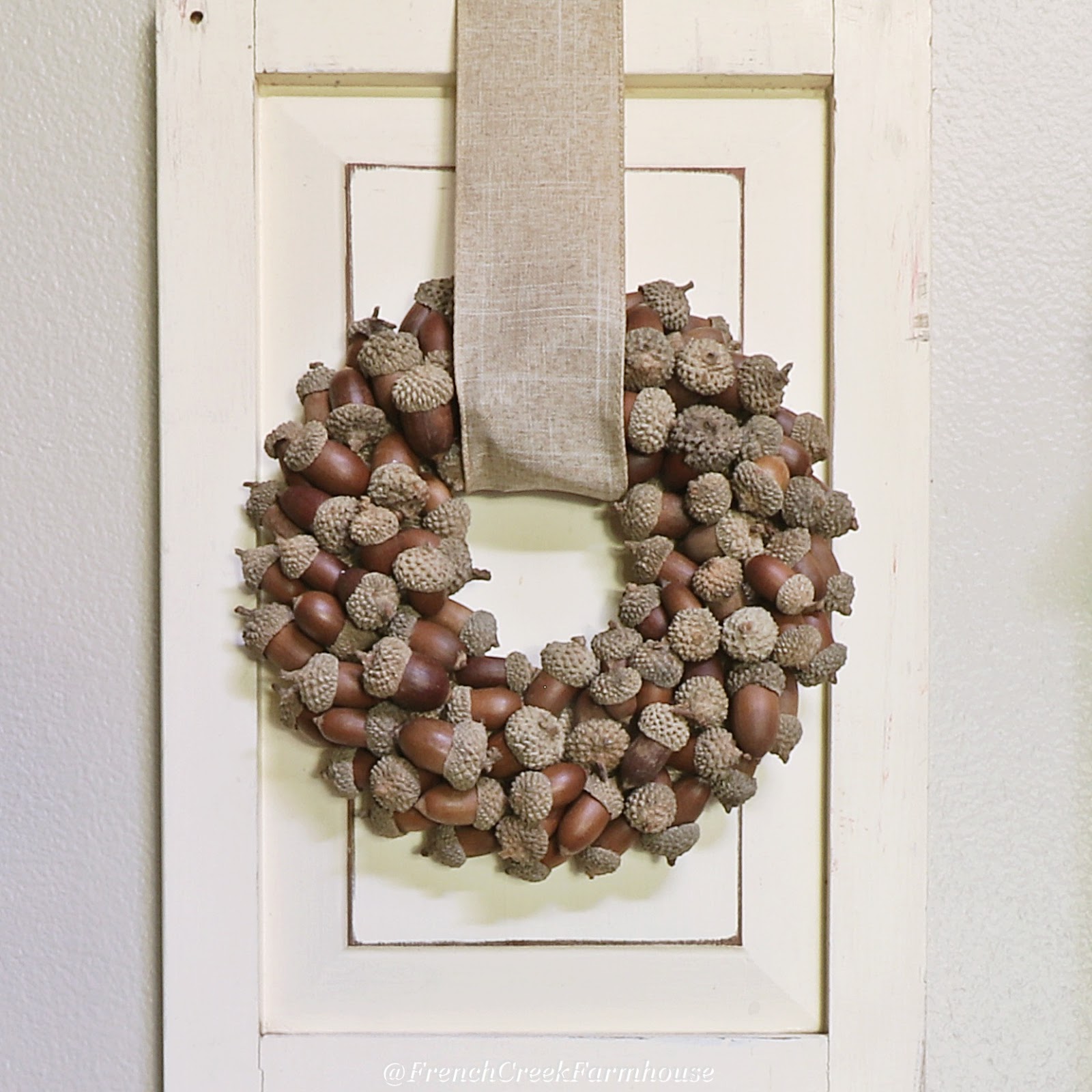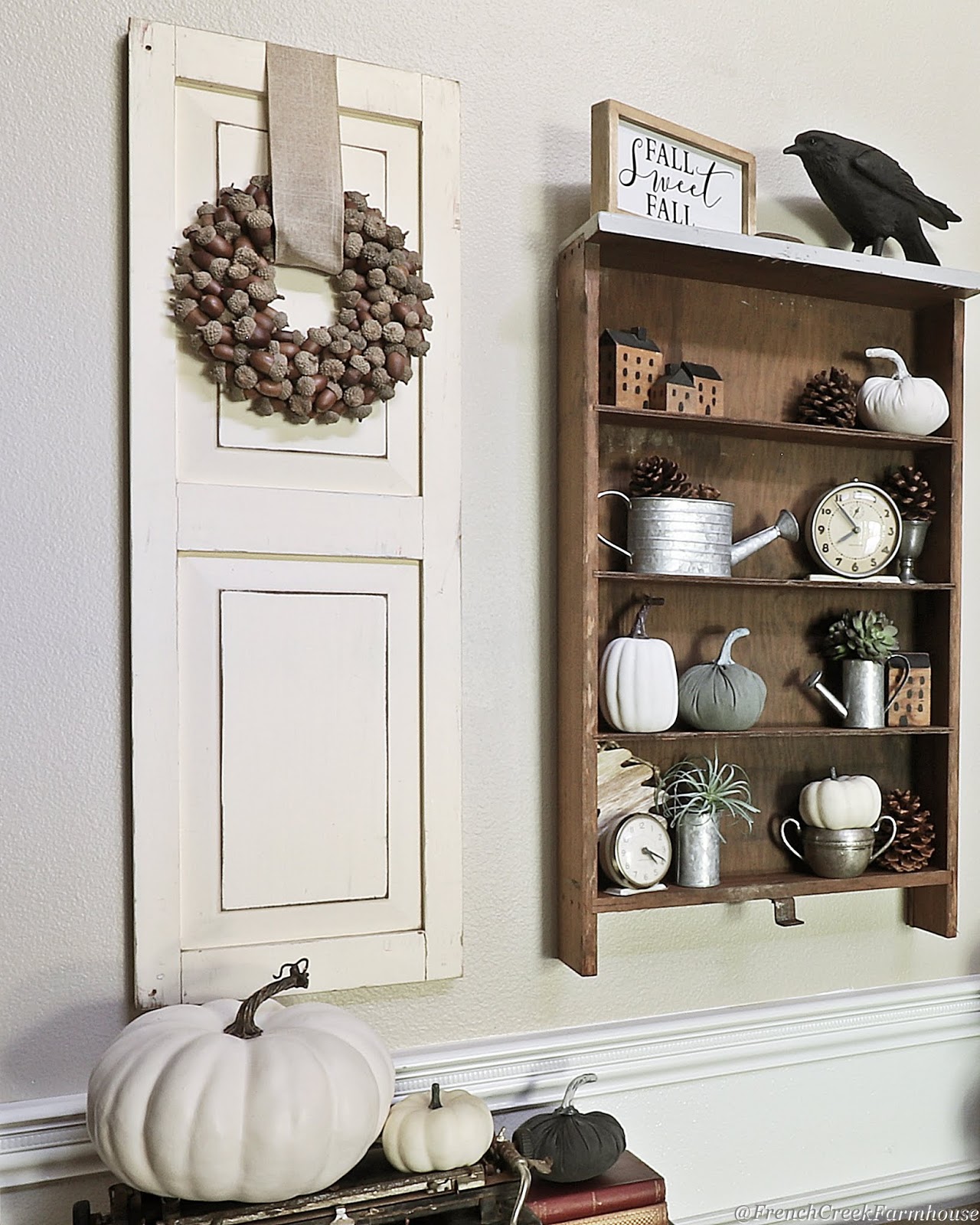 Does your family have a sentimental item that serves as a special reminder or family mascot? What is it, and how did it come to be that way? I'd love to hear your story in the comments below!
Do you love hunting for vintage treasures as much as I do?
Get my free vintage & junk hunting journal
Let's be email pen pals! Sign up to join our community, and get your free printable PDF Vintage Hunting Journal. This is so good!