Nacho Cheese Flavored Chips (Gluten-free + Vegan)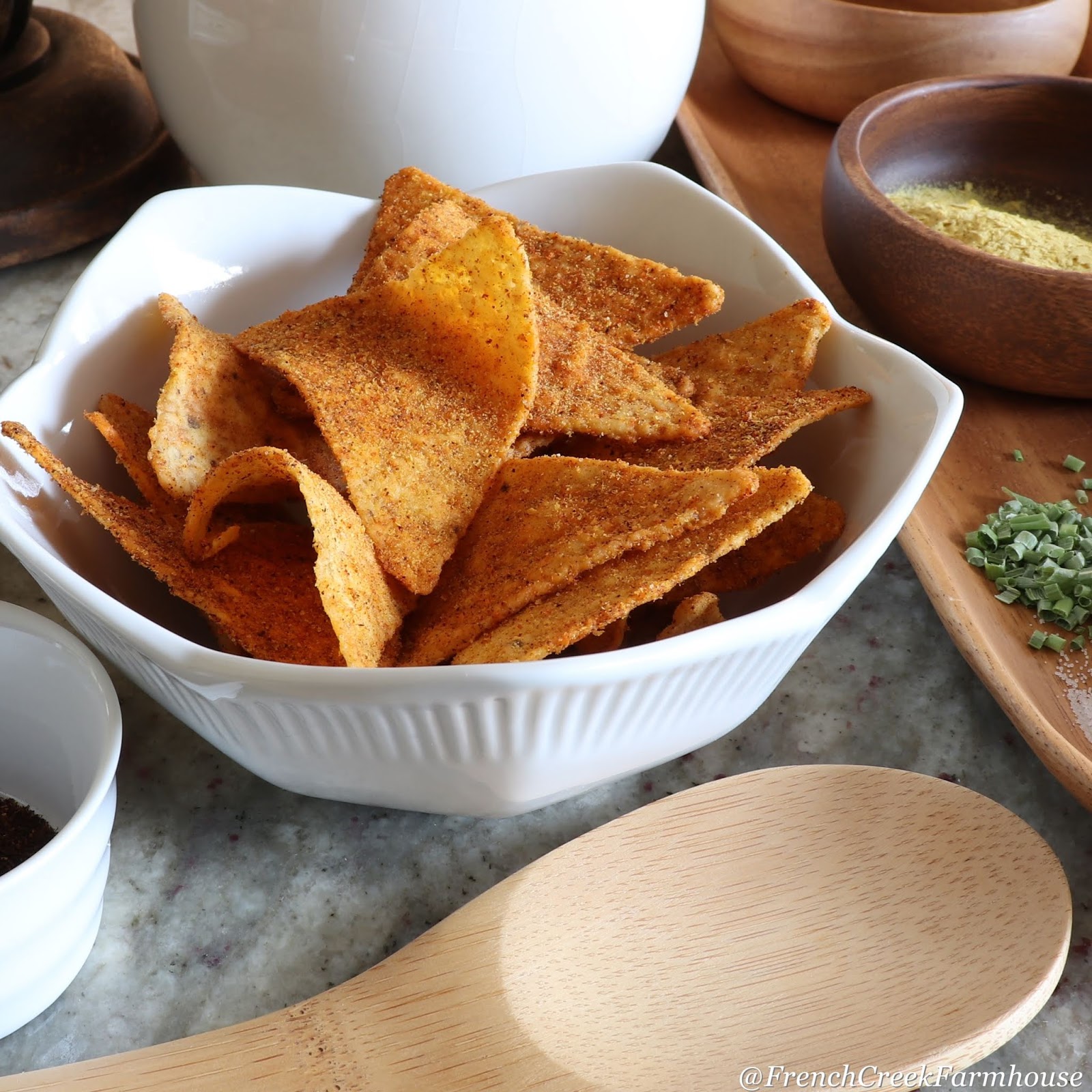 I've been vegan for nearly 17 years, but every once in a while, a craving from my past sneaks up out of nowhere and demands my attention. Enter: Vegan Doritos!

Even back in my Dorito-eating days, those crispy triangles of orange goodness never quite jived with my body. Because they contain MSG (monosodium glutamate), I'm one of those people who'd end up with a migraine like clockwork within a few hours of eating them.
Mind you, that wasn't enough of a lesson to stop me. At least, not right away. I mean, I can't be the only one who has high school memories of eating a bag of Doritos (and, often, nothing else!) for lunch in the school parking lot, right? Awww…youth is wasted on the young.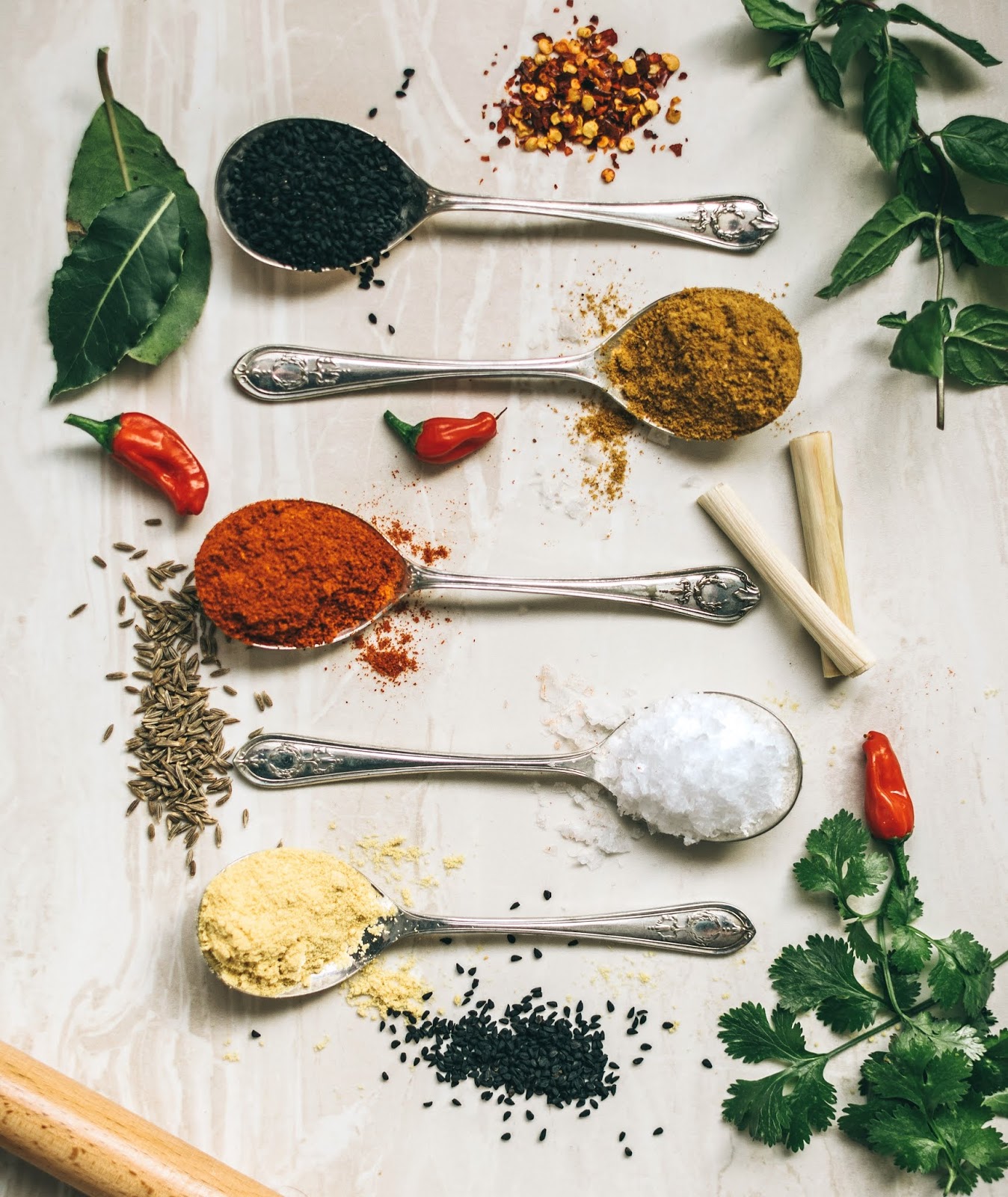 But, eventually I decided that there just had to be another way to satisfy that nacho cheese yearning. Something that made orange-stained fingertips oddly delicious. Something to tuck inside of a sandwich to achieve the optimal crunch factor.
So what does any resourceful vegan do when they need a non-vegan fix to transport their taste buds back to their glory days? Start innovating!
A quick check of the Doritos label offers some clues about where to begin, and after a few years of iterations, this is the recipe I currently use. But you don't have to spend years perfecting it–you can dive right in! The best part is that it's so fast and easy that you can go from craving to crunching in barely 15 minutes!
Just in time for game day, here's how to make your own. Enjoy!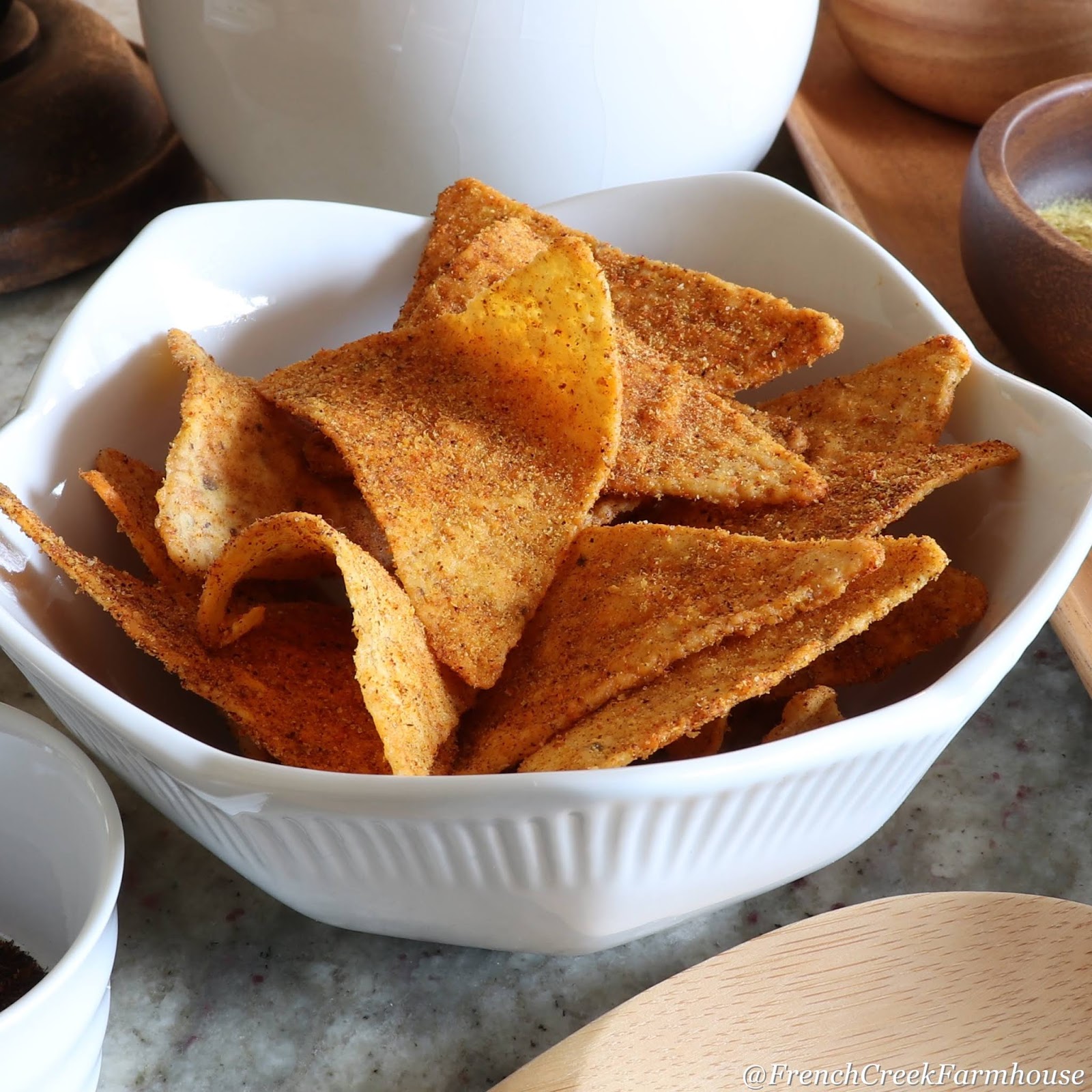 Vegan Nacho Cheese Flavored Chips
Prep Time: 5 minutes
Cook Time: 10 minutes
Servings: 4

Disclosure: Where possible, the exact products I use are linked below. However, this is NOT a sponsored post, and I have received NO compensation for sharing any of these ingredients. Some links to products that follow may be affiliate links, and I might earn a commission if you make a purchase through that link. This usually amounts to cents, not dollars, and helps to support the projects and recipes featured on this blog. I only recommend products from companies that I have found to be trustworthy. Read my full disclosure here.

Ingredients
Instructions
Preheat oven to 350 degrees.
Add all spices to food processor and pulse to combine.

 

Spread a single layer of chips onto baking sheet, and lightly spray with olive oil. Turn chips over and lightly spray other side. This allows the spice to adhere to the chip.
In a large bowl, toss chips with spices until coated.

Spread spice-covered chips back onto baking sheet. Bake for 10-15 minutes. Watch closely so that chips don't burn!
Remove from oven, and allow to cool. Repeat with remaining chips and spices until all used.
Store in an airtight container for 7-10 days (if you don't eat them all before then!).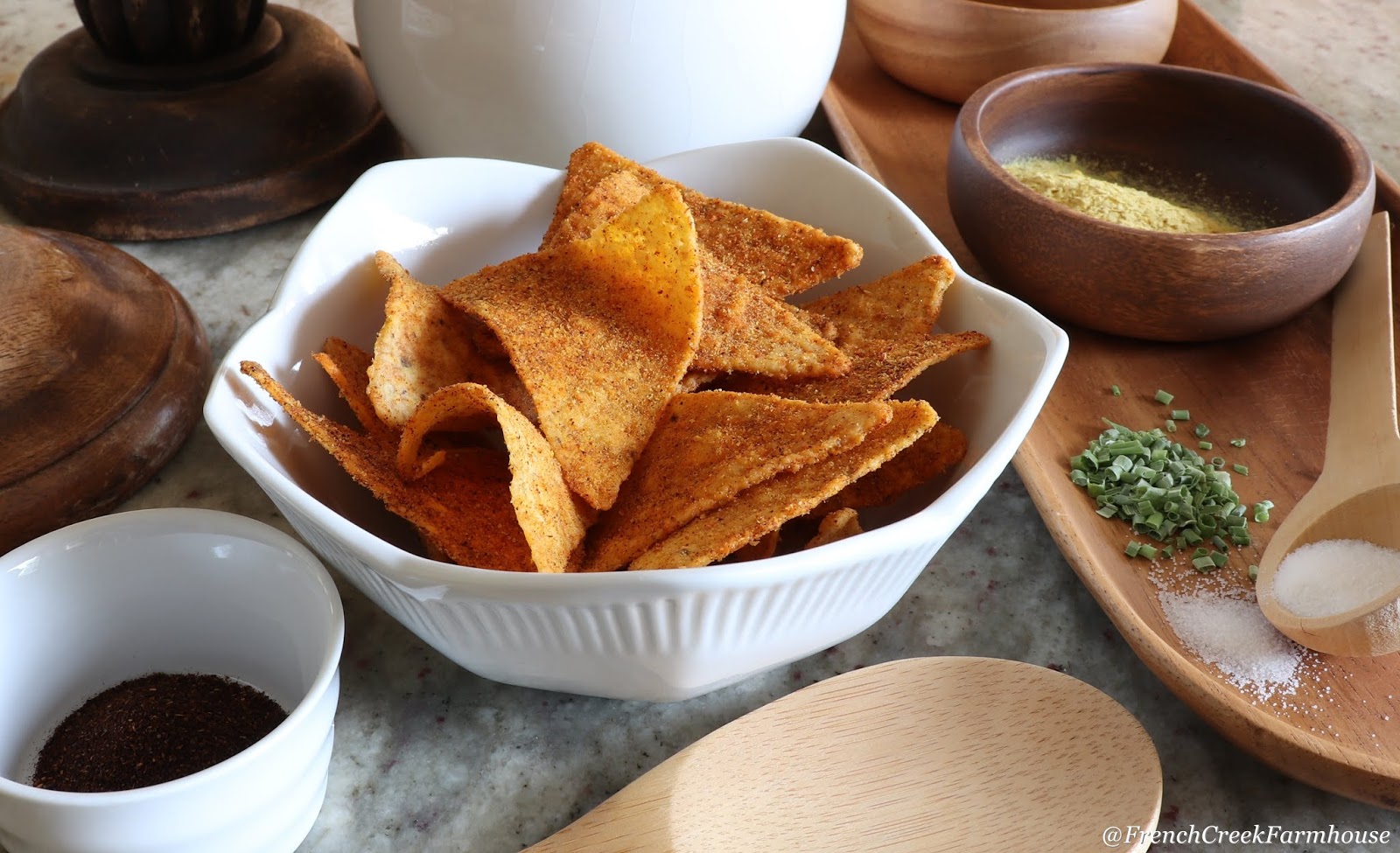 What's your favorite non-vegan junk food that you wish was vegan-ized? Let me know in the comments below, and you might see a recipe for it in the future!
Looking for some delicious and easy ideas for dinner?
Get my free grain bowl recipe guide
Let's be email pen pals! Sign up to join our community, and get your free printable PDF Grain Bowl Recipe Guide. This is so good!