Vegan Oatmeal Chocolate Chip Cookies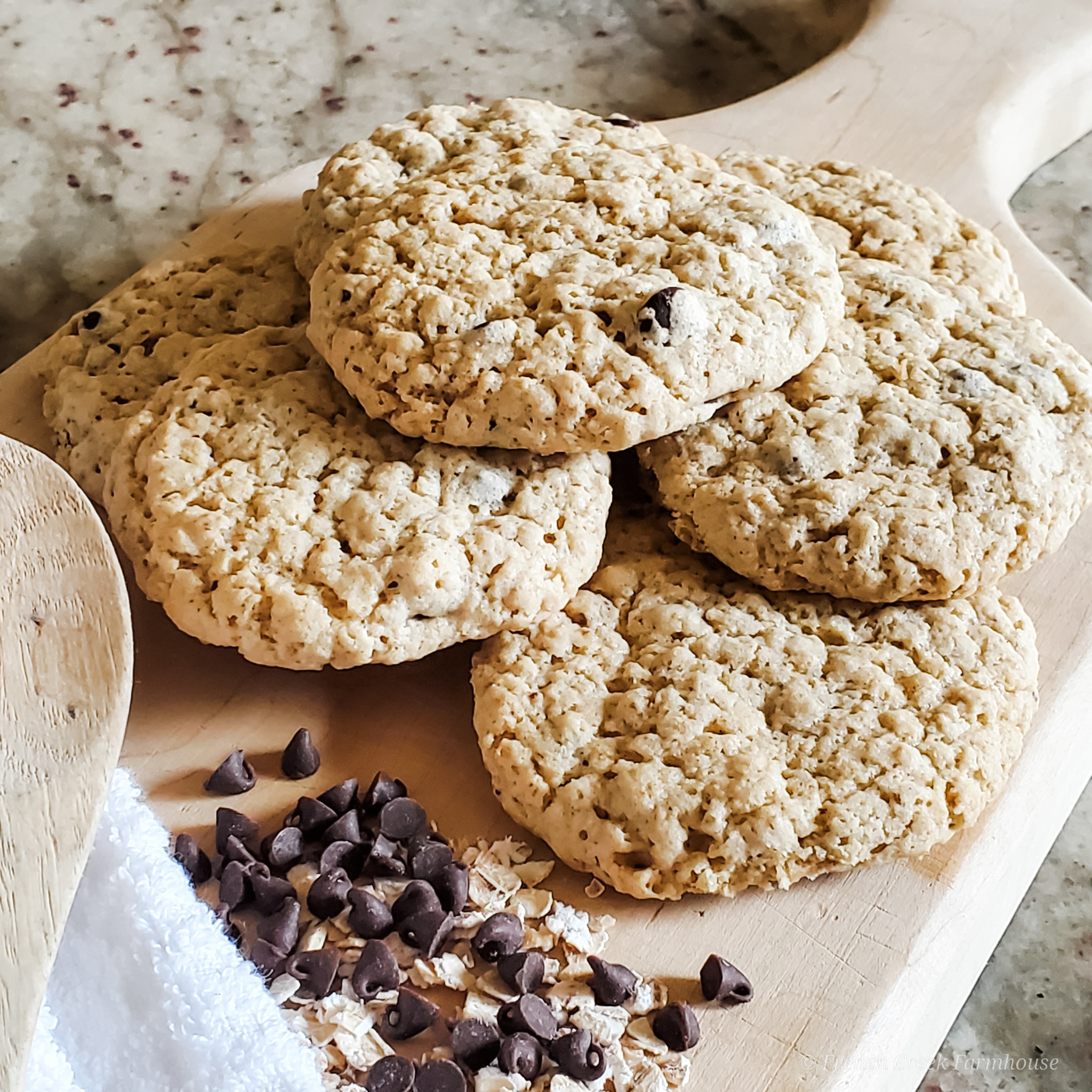 A warm, gooey chocolate chip cookie straight from the oven might just be the closest thing to perfection that exists on Earth. Yet for those with food sensitivities and allergies, it might also be something you've had to give up for the sake of your health. Enter: my vegan Oatmeal Chocolate Chip Cookies, free from all 8 of the top food allergens!
So, just what are those 8 allergens? The FDA says that over 90% of all documented food allergies occur from one of the following:
Milk
Eggs
Wheat
Soybeans
Tree nuts
Peanuts
Fish
Shellfish
I was diagnosed with Celiac Disease ten years ago, after several years of suffering with symptoms that no doctor seemed able to figure out. At that time, there wasn't nearly the variety of gluten-free products on the market as there are today, and furthermore, the ones that did exist were often terrible and tasteless.
Right away, I went to work trying to re-create my favorite family recipes. I had already been vegan for over ten years at that time (twenty years, now!), so I'd already done the work of revamping many of my favorites over the years.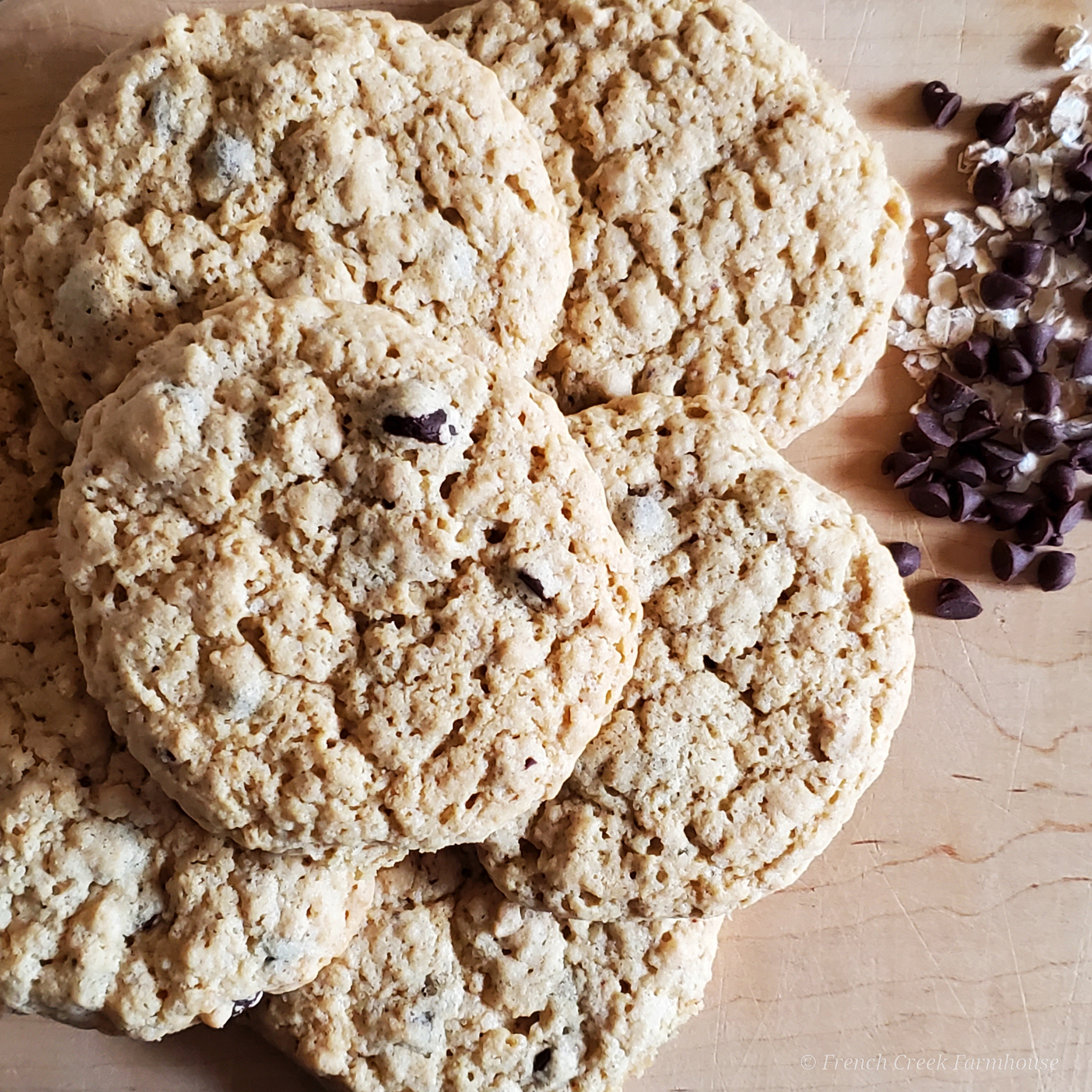 Making a recipe gluten-free on top of being vegan is quite a challenge, though. Cooking and baking for even one of those needs is a serious undertaking, however, meeting both needs takes serious patience and the willingness to throw away a lot of failed (inedible) attempts.
That's one of the reasons that I share my recipes here. I know how hard it is to find gluten-free, vegan recipes that actually taste good and aren't made with a billion ingredients that normal people don't have access to at the grocery store, so I feel a sort of obligation to anyone who's had to wear these shoes the way I have.
We're all in this together! If I can give you a great recipe that makes your family happy and fills you up, it makes all the work of creating my recipes even more worth it!
But I'll be honest, chocolate chip cookies were something I'd nearly given up on after years of trying to get it right. Then this recipe came about because of a happy accident!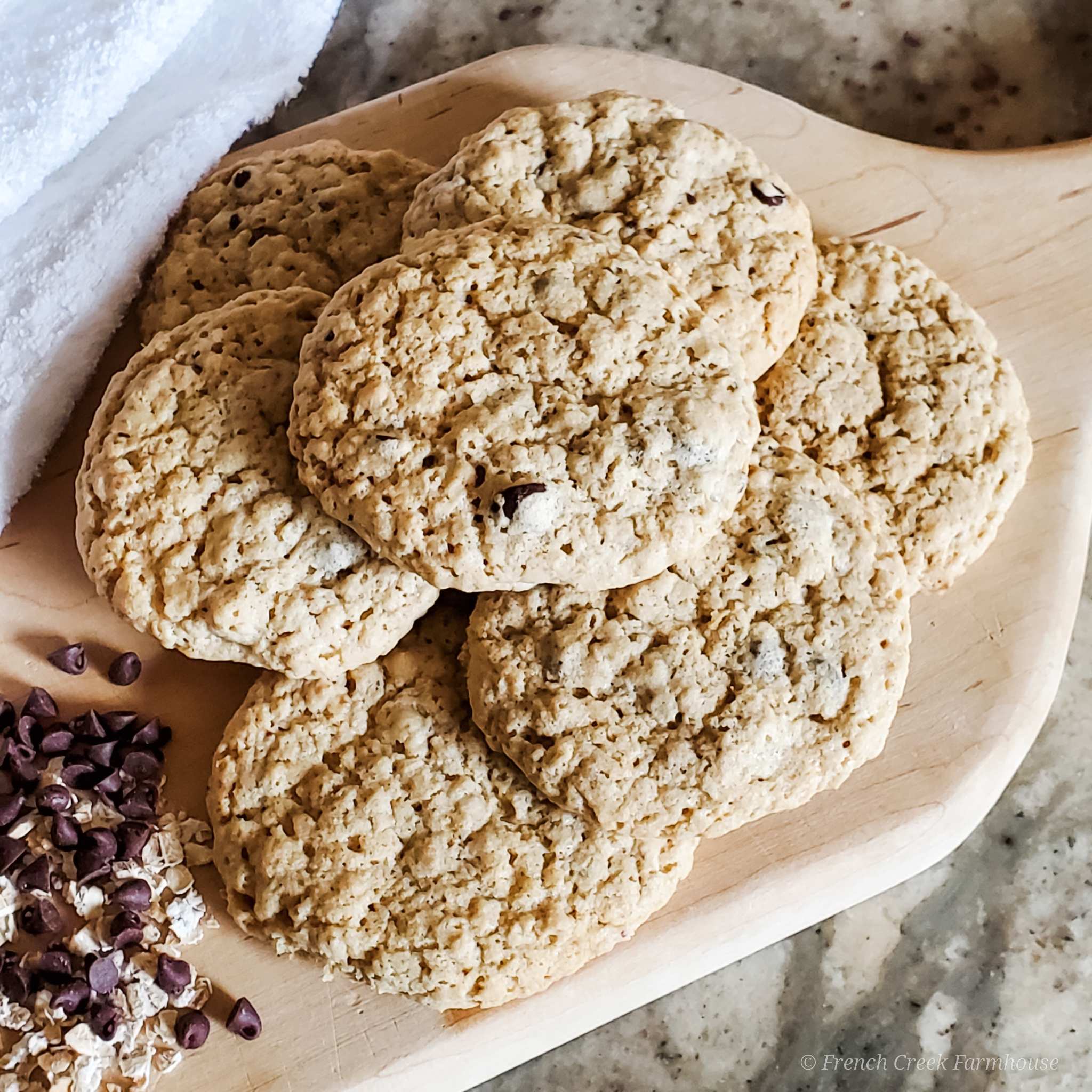 Throughout the quarantine, other than recovering and dealing with our own health, I didn't have much time for anything else. With the symptoms I've been managing, Rob's had to do almost all of the cooking for us because I simply couldn't manage standing in the kitchen long enough to make anything.
However, I love to cook. It's a creative outlet for me that I truly enjoy. So, I decided to try to make just one thing. Actually, to perfect a brand new recipe.
In short, I had wanted to make a gluten-free, sugar-free oat bar. Not a granola bar, but a chewy breakfast-style oat bar. And let me tell you, I made dozens of them. Each time, I would tweak and adjust just one ingredient or measurement trying to get it right.
That's still a work in progress, so I'll be sharing that sometime in the future. But the point here is that I got a really thorough education in working with oats as I tried to soft-bake a treat. And that's when the idea hit me to try making vegan oatmeal chocolate chip cookies!
And guess what?! They're amazing!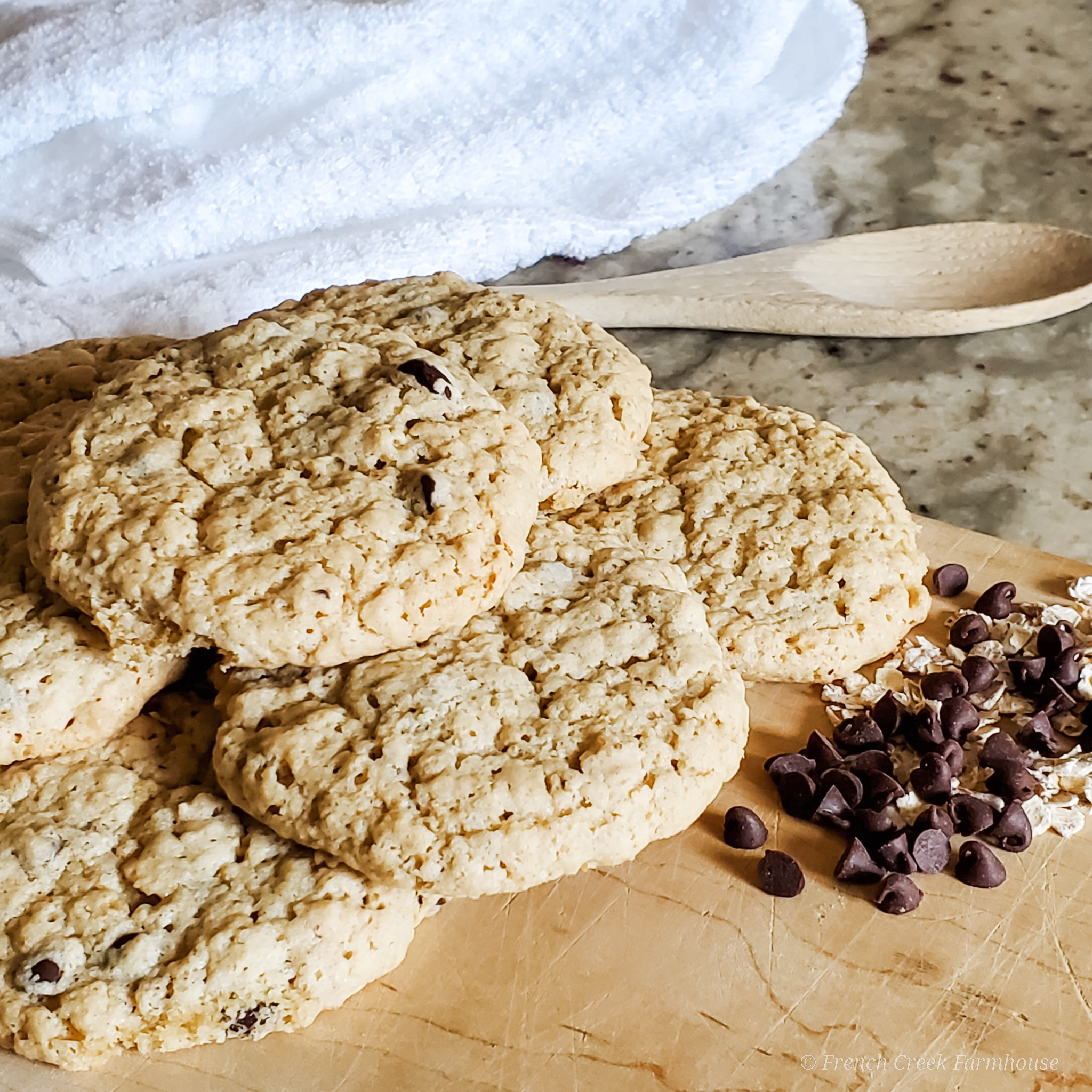 No, seriously…they are ahhhhhmazing. Nothing like your typical gluten-free, vegan cookies.
They're crisp on the outside and chewy on the inside–just as a cookie should be. If you've tried your hand at gluten-free and vegan baking, you know that a lot of recipes turn out to be either crumbly and dry, or sticky and under-cooked. There's rarely a happy medium…until now.
They keep for days without any loss of texture. The average gluten-free vegan baking experience ends with a storage container filled with a sweaty, sticky glob of something that was once a baked good. Not these cookies! If you can somehow resist eating them all on Day 1, they'll keep for at least 4-5 days in an airtight container.
The ingredient list is short! You don't need to find 25 weird ingredients and specialty products to try to replicate the taste of cookies from the past. Everything I used was available in our own small-town grocery store, and I'm providing links where you can easily order them online, too.
No gums or added stabilizers! If you're been baking gluten-free for very long, you know that many, if not most, recipes call for xanthan gum (or similar products). Often, the gums are built right into the flour blend's ingredient list. But, gums are also notorious for causing stomach distress, and personally, I'm not keen on ingesting products that are used for industrial purposes–even if they're considered "safe". You won't find them in this recipe!
They're simple and quick to make. Many gluten-free cookie recipes are temperamental and require the dough to be a certain temperature, maybe even requiring you to chill the dough for an hour before use. Not this recipe! These are so easy to make that you can be enjoying them in less than 20 minutes, start to finish!
You're definitely going to want to pin this recipe because these vegan oatmeal chocolate chip cookies are everything! Just so, so, so good…go make some right now and see!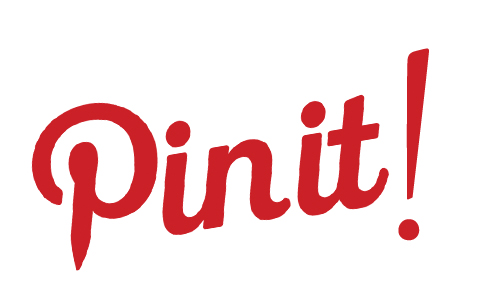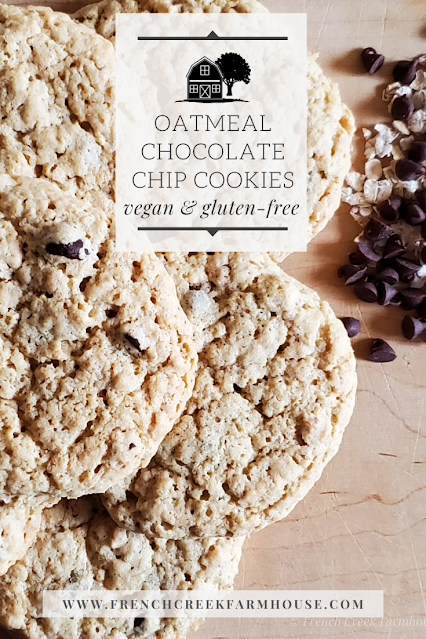 Disclosure: This is not a sponsored post, and I have received no compensation for sharing anything that follows. Some links within this blog may be affiliate links, and I might earn a commission if you make a purchase through that link. This usually amounts to cents, not dollars, and helps to support the projects and recipes featured on this blog. I only recommend products from companies that I have found to be trustworthy. Read my full disclosure here.

Vegan Oatmeal Chocolate Chip Cookies
Prep Time: 5 minutes
Cook Time: 12 minutes
Makes: 24 cookies
When using the following list of recommended products, these cookies are vegan, gluten-free, and free from the top 8 allergens, as well as gums and artificial stabilizers. If you make substitutions or use other products than what I've suggested, be sure to check ingredient lists carefully for allergens.
Ingredients
Instructions
1. Preheat oven to 350° F. Line a cookie sheet with parchment paper. Parchment paper is one of my biggest secrets in the kitchen. It does wonders for helping foods develop a perfect crispiness while also making for easy, non-stick clean up. We use a natural parchment paper that doesn't contain traces of heavy metals or chlorine like the major brands do.
2. To begin, combine the softened butter, sugars, and vanilla until creamy. I use my stand mixer for this.

3. Next, add the baking soda, flour, oats, and milk. Mix until thoroughly combined.
4. Finally, add the chocolate chips (or raisins), and gently stir until evenly distributed. I like to use a ¼ cup of mini chips with a ¼ cup of dark chocolate regular-sized chips.

5. Using a cookie dough scoop, drop dough on the baking sheet approximately 2 inches apart.
6. Bake for about 12 minutes until the cookies have a lightly crispy finish. I use the convection bake setting on our oven to better circulate the air, but if you don't have a convection oven, just start watching the cookies after 11 minutes, and take them out when they're perfect. These cookies will not brown as much as you might expect, so be sure to give them a gentle tap to test doneness and ensure you don't overcook them.
7. Transfer cookies to a wire rack to cool, or eat them before they ever have a chance to cool–your call! Store leftovers (yea, right!) in an airtight container for 4-5 days.
Notes
The soy-free version of the vegan butter we use contains 2% or less pea protein. People with severe allergies to legumes like peanuts should be cautious when introducing pea protein into their diet because of the possibility of a pea allergy. 

Nearly all brands of dairy-free milk contain some version of gums as stabilizers. The brand I've recommended does not (yay!), and we've been testing it as a replacement in many recipes. If you prefer to make your own dairy free milk and avoid any additives at all, consider this!

If you've tried making these Gluten-Free Vegan Oatmeal Chocolate Chip Cookies, I would love to hear what you think of them! Drop a note in the comments below, or tag me in your posts on Instagram or Facebook. I hope you love them as much as we do!

TOOLS USED IN THIS RECIPE