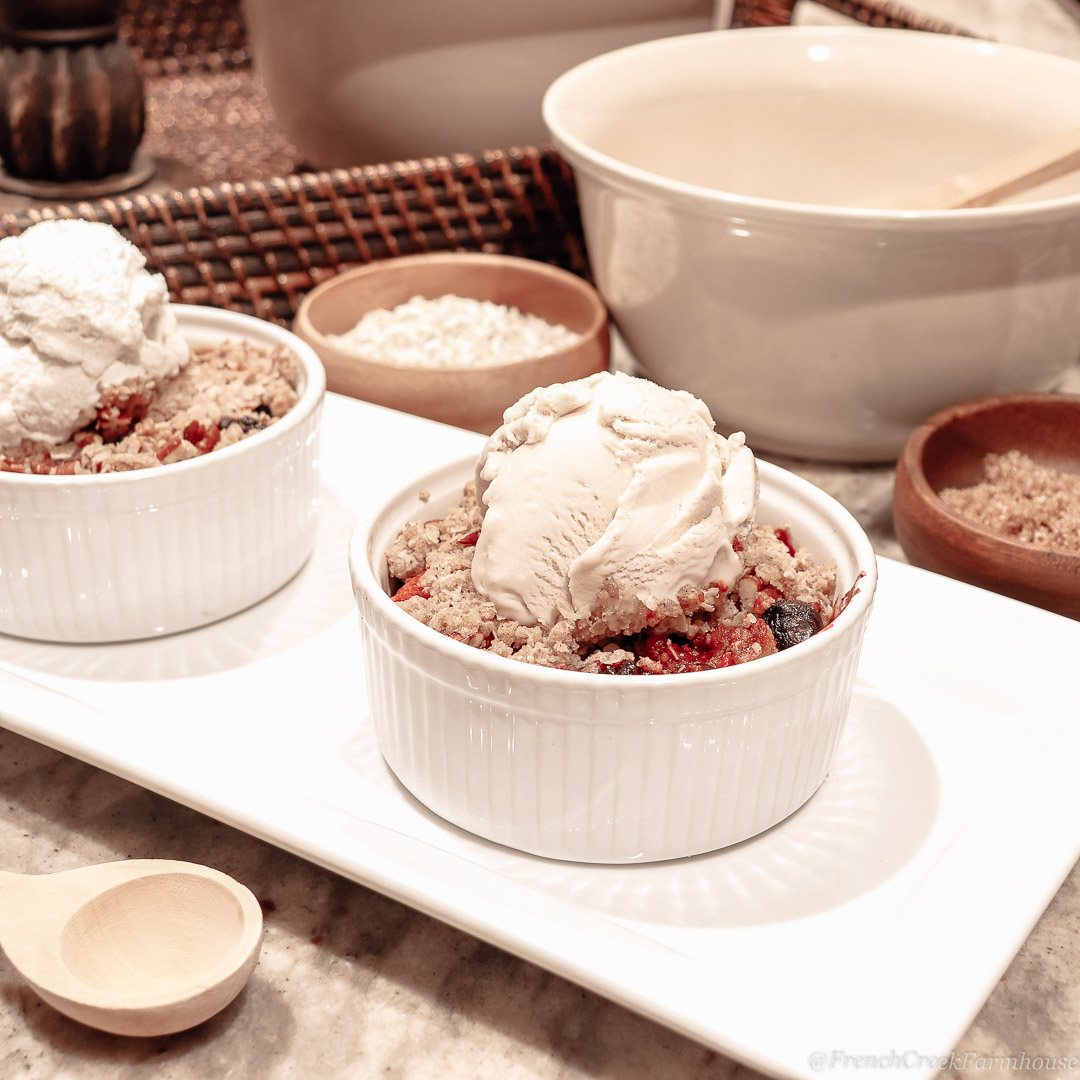 If my other recipes haven't already given it away, I'm all about recipes that are fast and easy, but appear like you've been in the kitchen for hours. For us, delicious food that can be on the table quickly is a necessity. We have such a busy life that it's rare I have the time (or energy) to spend hours preparing intricate meals. But quick and easy doesn't have to be boring, processed, or unimaginative.

Don't get me wrong, I do love to try out fancy recipes when time permits. But time is precious to us. If I'm spending hours a day in the kitchen, that's time I'm not spending doing other things that matter to me. It's all about balance and harmony. If I can offer my family healthy, simple, and quick meals, I'm going to opt for the shortcuts!
This dessert is 1) so simple to make, 2) so delicious, and 3) not loaded with unnecessary extra stuff. These are ingredients we always have in our house, so it's easy to whip up in no time when we're feeling like a special treat.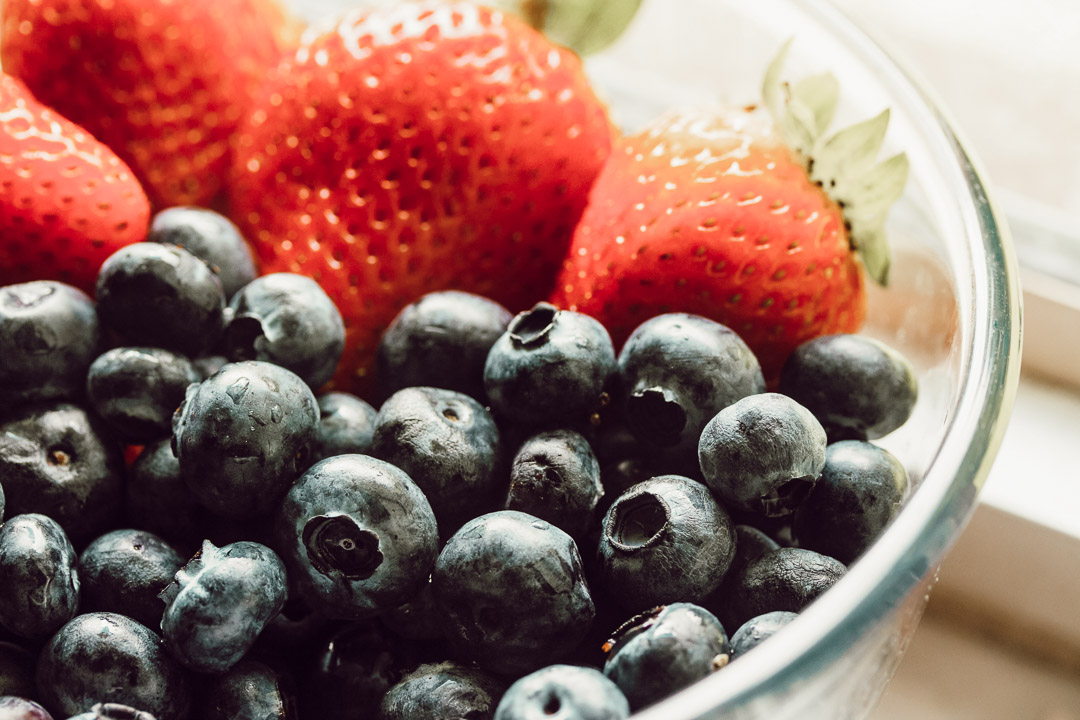 It's also a great way to add more fruit to your plate. I like to make this recipe with mixed berries because we always have a bag of them in the freezer for smoothies, but you could just as easily substitute apples, peaches, or pears, and it would be every bit as delicious!
I hope you enjoy whipping this up quickly the next time you have a craving for something sweet!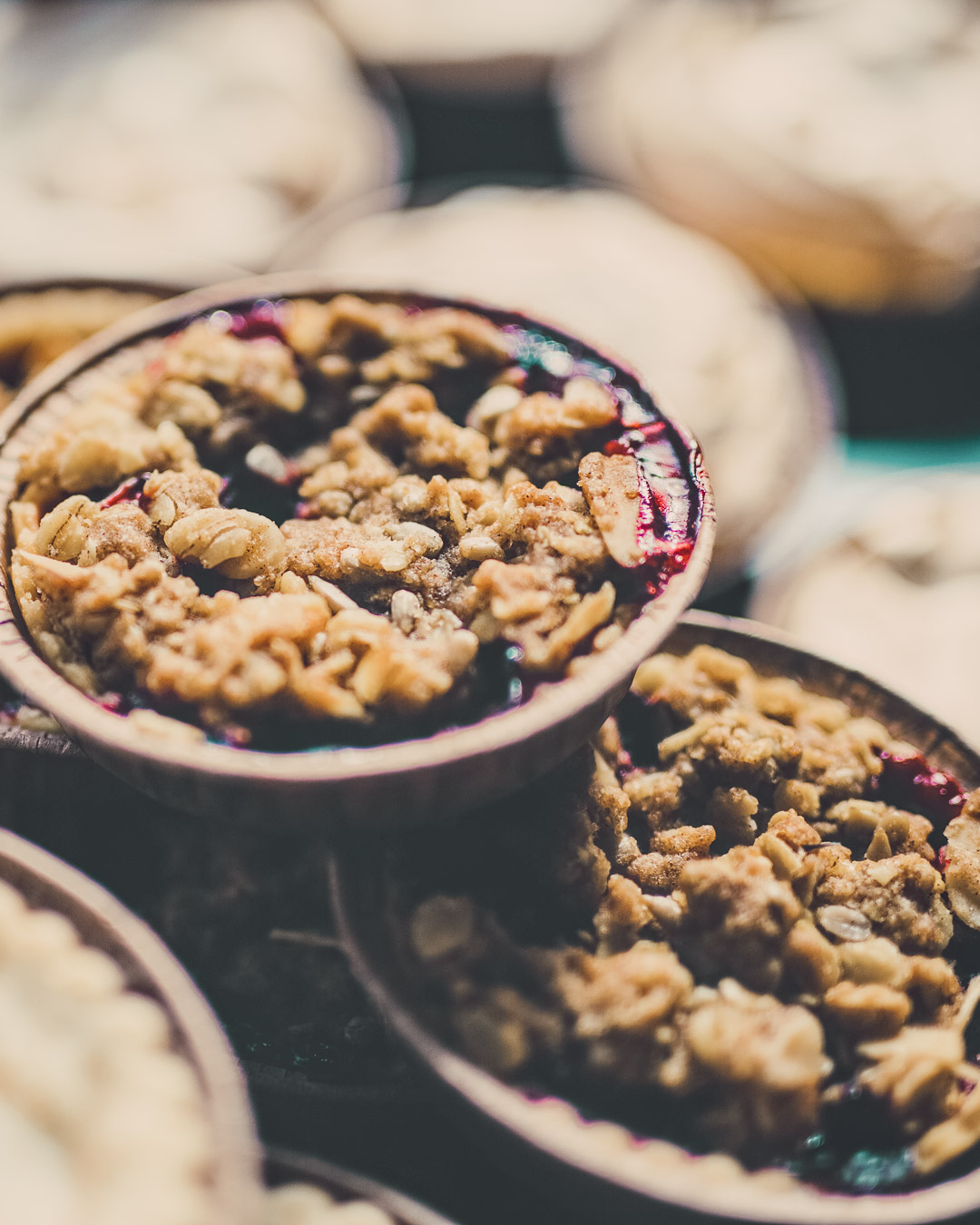 Disclosure: This is NOT a sponsored post, and I have received NO compensation for sharing any of these ingredients. Some links to products that follow may be affiliate links, and I might earn a commission at no cost to you if you make a purchase through that link. This usually amounts to cents, not dollars, and helps to support the projects and recipes featured on this blog. I only recommend products from companies that I have found to be trustworthy. Read my full disclosure here.

Mixed Berry Crumble
Prep time: 5 minutes  |  Cook time: 25 minutes  |  Serves: 4-6
Ingredients
2 cups Strawberries, hulled and sliced
2 cups Mixed Berries (I used blackberries, raspberries and blueberries)
1 Tbsp Sugar (can be omitted, or use a touch of Agave, if you prefer)
1/2 cup Gluten-Free Rolled Oats (you could also use Quinoa flakes, instead)
1/2 cup Millet Flour
1/2 cup chopped Pecan pieces
1/2 cup Light Brown Sugar (can be halved, if desired)
1/2 Tsp Cinnamon
1/4 Tsp Sea Salt
1/2 cup Earth Balance Vegan Buttery Sticks
Instructions
Preheat oven to 350 degrees. Grease a 9×9 glass baking dish (or 4-6 ramekins) with a little of the vegan butter.
Combine the berries in a bowl and sprinkle with sugar/agave. Toss to coat. Dump them into the greased baking dish, and distribute the fruit evenly.
In a separate bowl, combine the oats, millet flour, chopped pecans, light brown sugar, cinnamon, and sea salt. Add the vegan butter in pieces; using your hands, rub the butter and dry mixture together to create a sandy, crumbly texture.
Sprinkle the crumble topping over the fruit.
Bake in the center of a pre-heated oven till browned and slightly bubbling. I bake mine for 25 minutes because I don't like my fruit overcooked. You could let it go to 35 minutes, if you prefer. If using frozen fruit, 35 minutes is more appropriate.
Top with vegan vanilla ice cream or whipped topping, and devour!
Serves 4 generously.
Be sure to pin this recipe so you can find it later!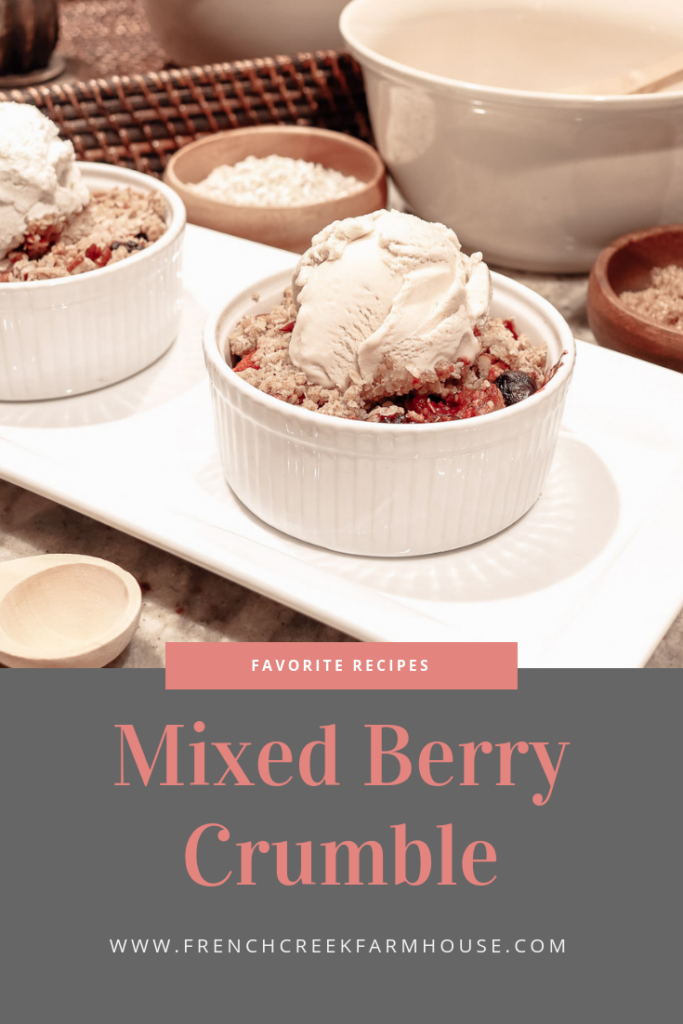 Looking for some delicious and easy ideas for dinner?
Get my free grain bowl recipe guide
Let's be email pen pals! Sign up to join our community, and get your free printable PDF Grain Bowl Recipe Guide. This is so good!