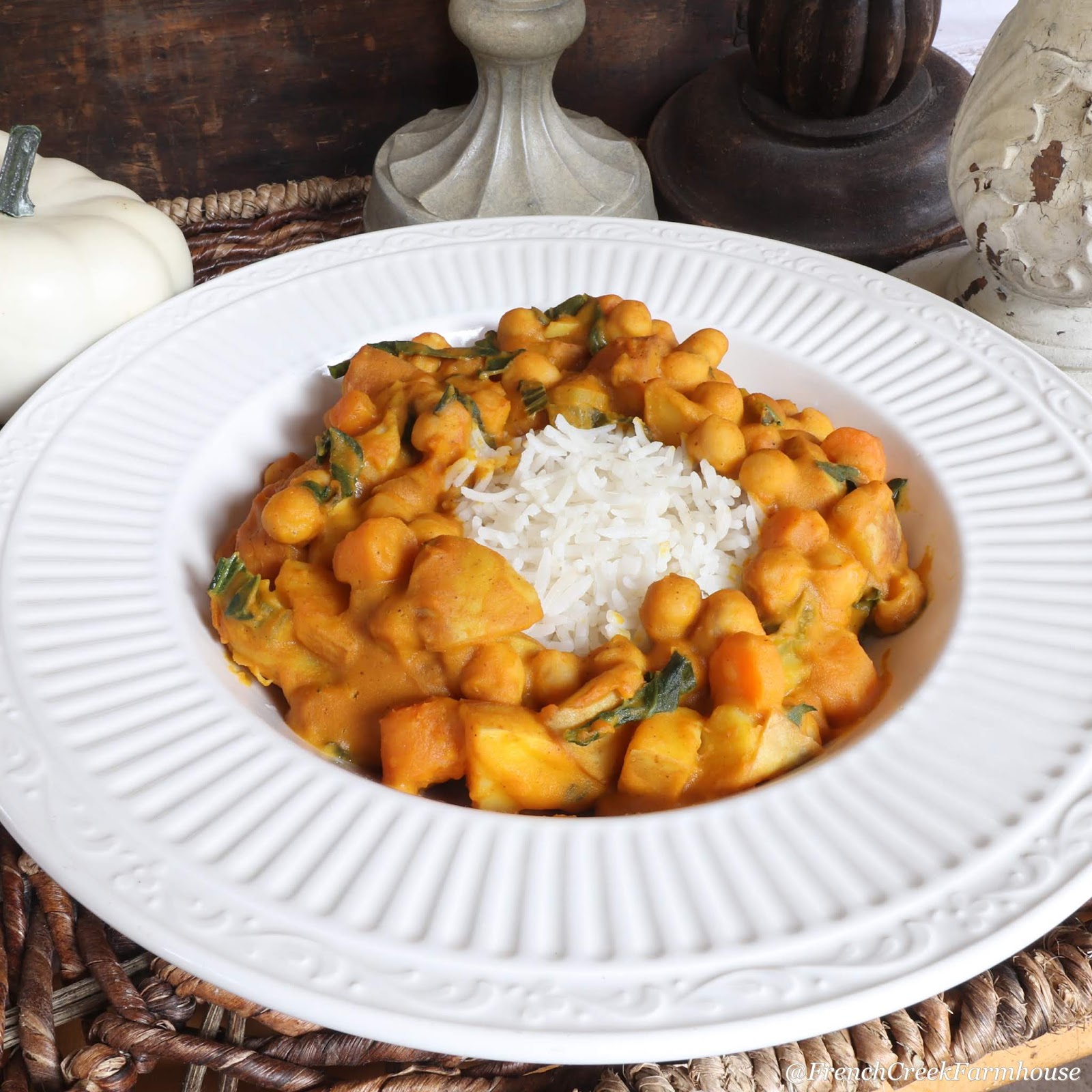 It is officially fall, and that means it's also officially the season of everything pumpkin! It's no different in our house, but I always do like to add a little twist to things. Most of the pumpkin recipes that abound this time of year are baked goods and sweet flavored hot beverages, but not here. We love this time a year for pumpkin curry!
I am a sucker for a savory, warm dish this time of year. My kind of fall recipes are the ones that fill your house with cozy smells, make you want to cuddle up with a blanket to watch some football, and are packed with the best and freshest harvest veggies.

For all those reasons, I humbly present to you: Thai Pumpkin Curry!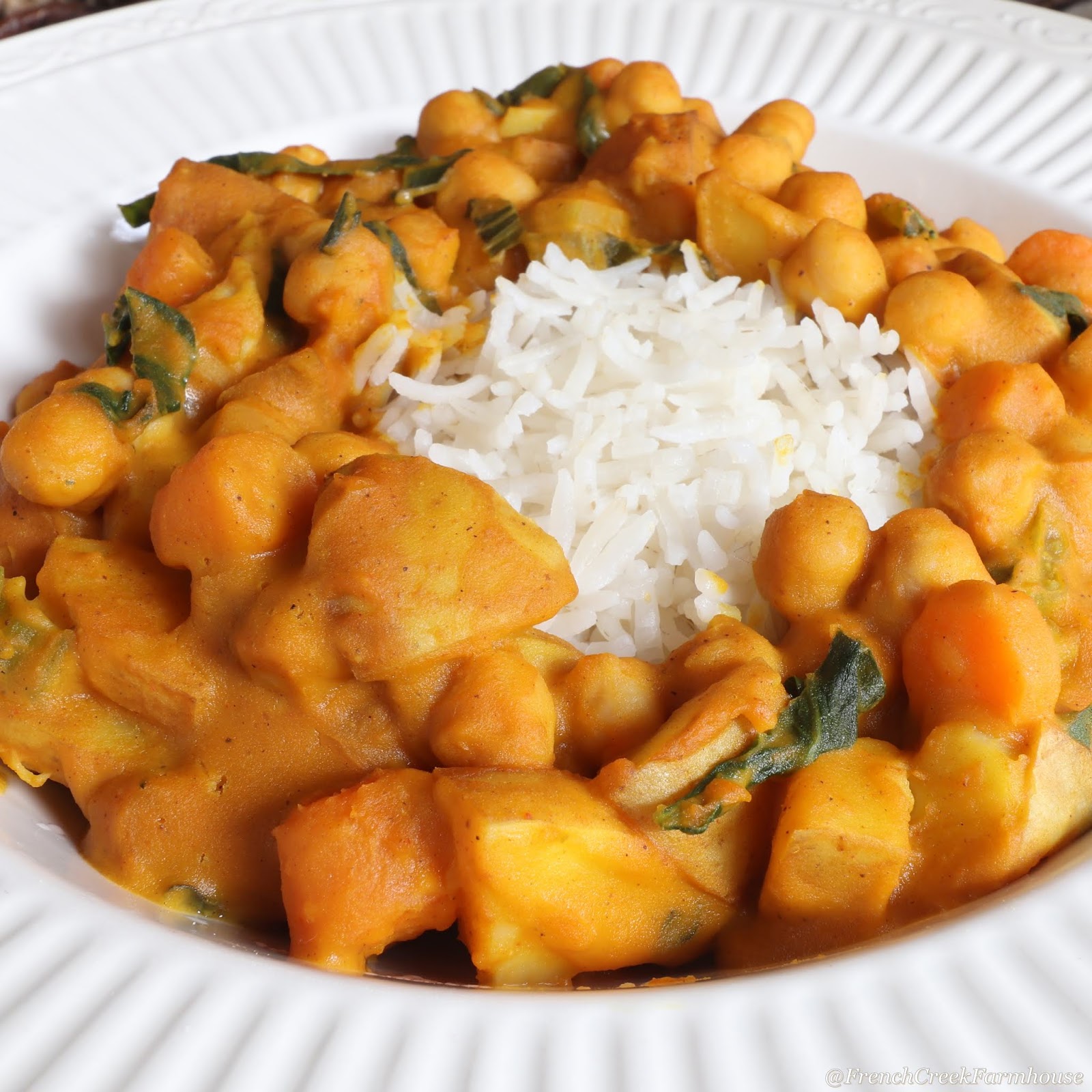 Creating this recipe was simply fantastic because I got to play with lots of textures and flavors that most people don't imagine would taste good. And when I held my fall recipe event last weekend at our shop in downtown Snohomish, I was absolutely tickled when customers who thought they never liked pumpkin, or couldn't stand curry, took a courageous bite and found that they LOVED this dish!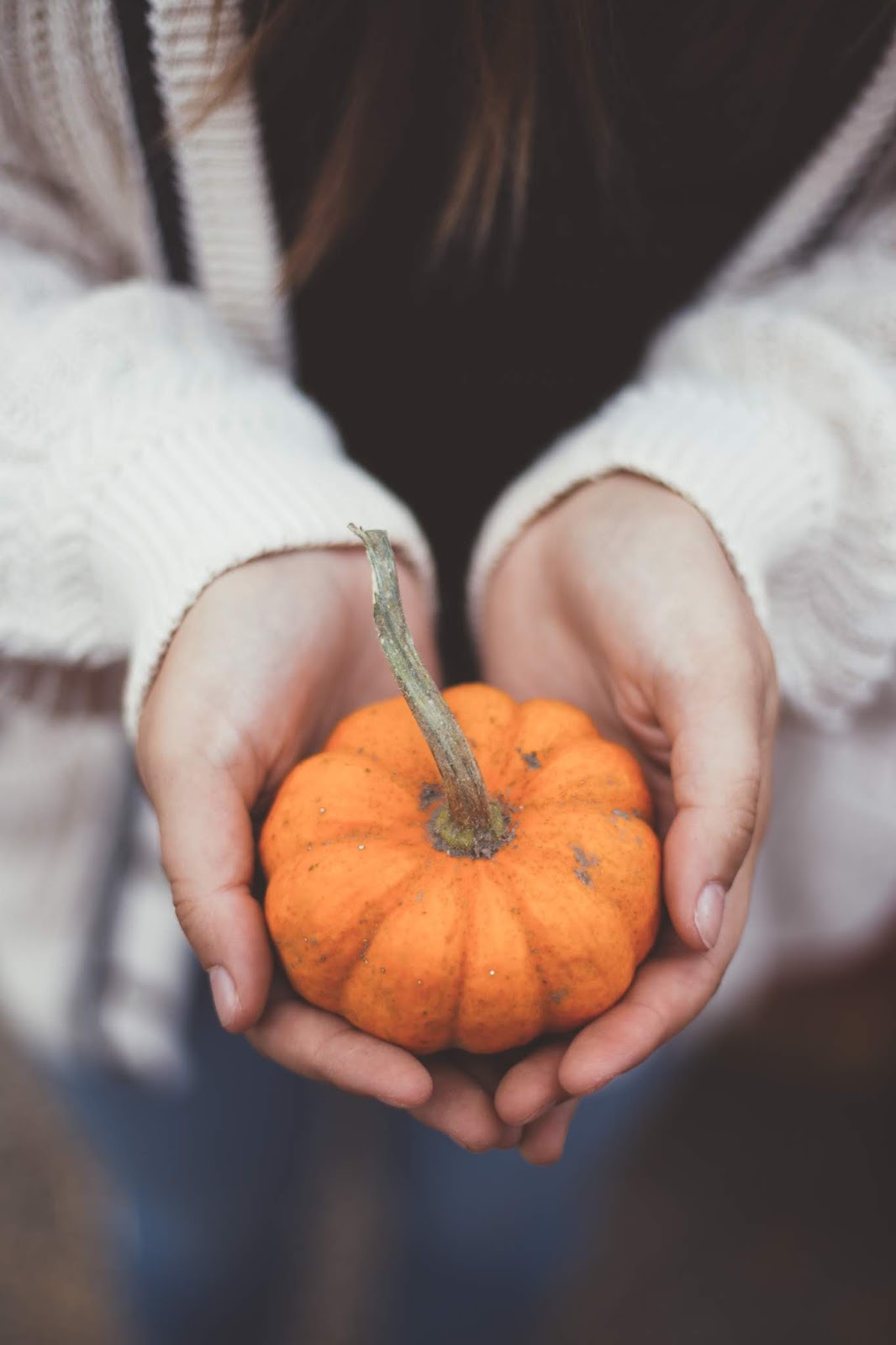 Truthfully, I think that curry gets a bad rap. "Curry" is a very umbrella term that applies to any dish that mixes vegetables and/or proteins in a spiced sauce. Although it originates from the Indian subcontinent, there's a wide variety of curries all over Asia (and the world), and the flavors are equally diverse. Gosh–you could even consider Texas chili to be a type of curry!
What I love about curry is that it's an incredibly easy way to make a nutritionally complete meal that is as quick to prepare as it is delicious. The sauces that bind curries use complex combinations of spices that are entertaining to your palette and help you feel full and satisfied for a good long time, so I love to prepare them on days when we're craving a hearty meal.
Been working in the barn all day? Took a long afternoon hike in the woods? Or just want to warm up on a chilly fall day? This curry that is going to be your new best friend for autumn!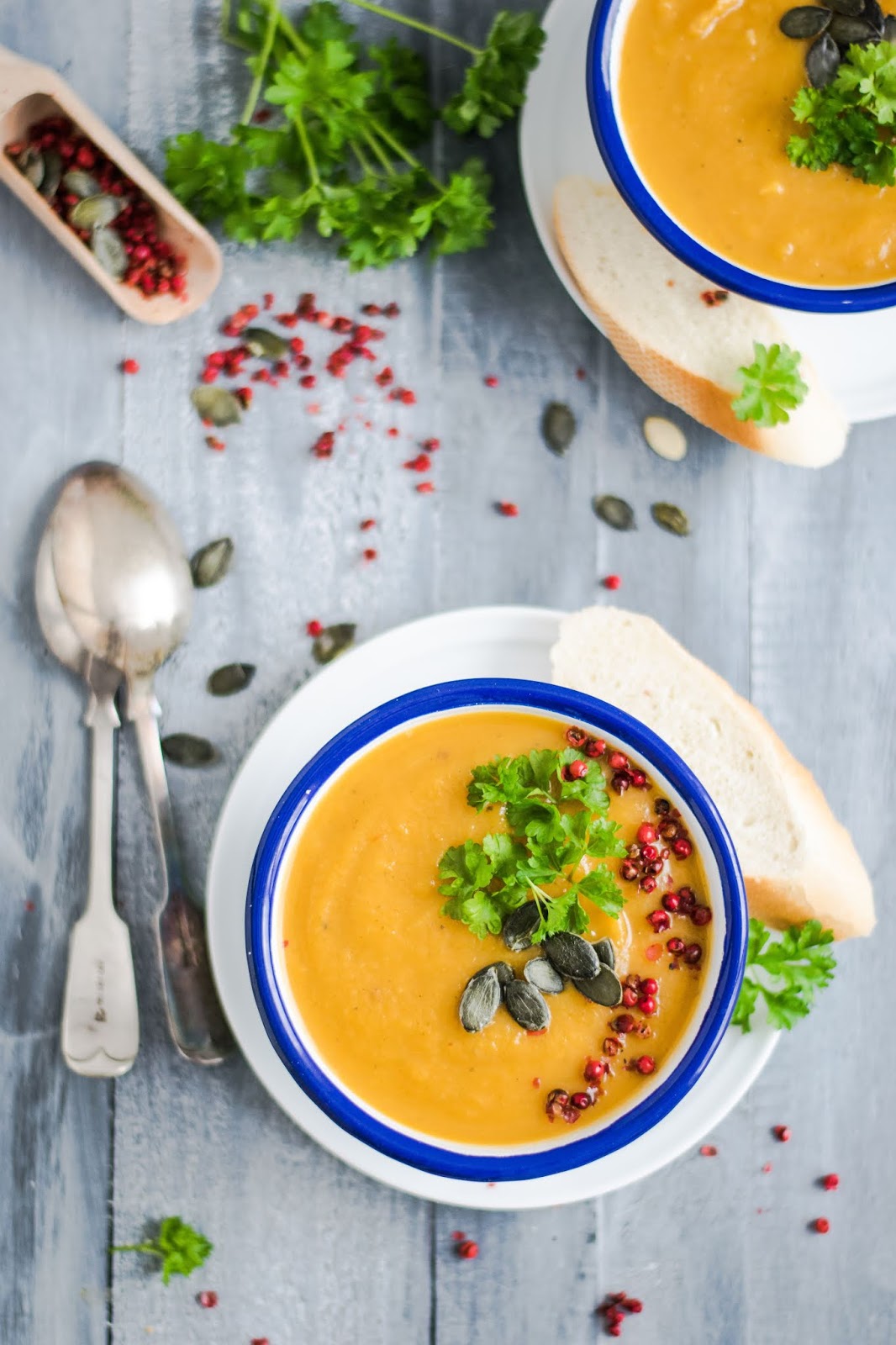 And the best part is that this is actually two recipes in one–enjoy it as a creamy, protein-packed soup, or add in the extra veggies for a more substantial dish served over rice or quinoa.
Okay, okay! Let's get to it so you can FALL in love with this FALL recipe! (Hardy har har…)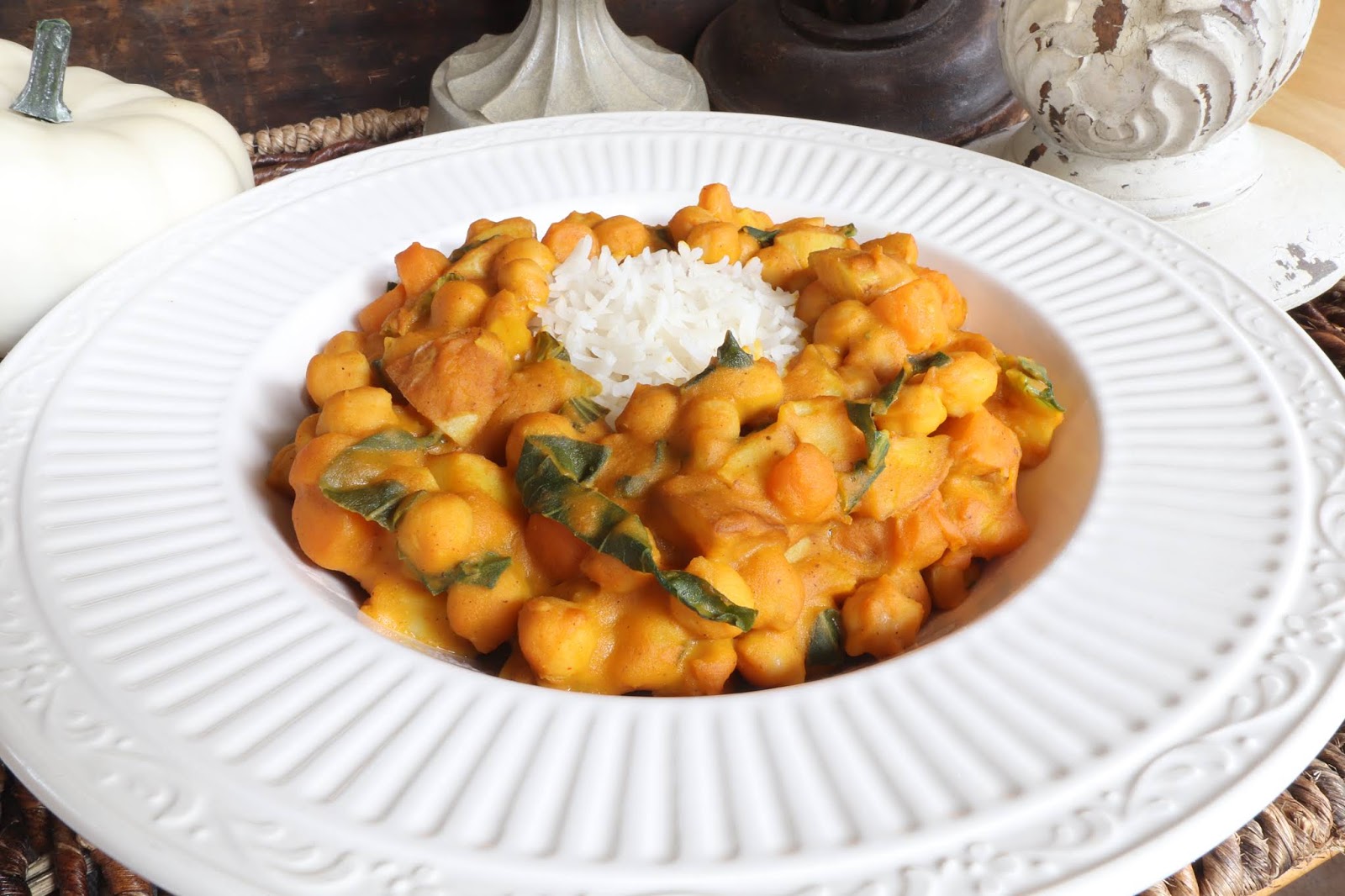 Thai Pumpkin Curry
Prep Time: 10 minutes
Cook Time: 20 minutes
Servings: 4-6

Disclosure: Where possible, the exact products I use are linked below. However, this is NOT a sponsored post, and I have received NO compensation for sharing any of these ingredients. Some links to products that follow may be affiliate links, and I might earn a commission if you make a purchase through that link. This usually amounts to cents, not dollars, and helps to support the projects and recipes featured on this blog. I only recommend products from companies that I have found to be trustworthy. Read my full disclosure here.

Ingredients
2 tbsp avocado oil, divided
1/2 onion, diced
1 tsp ginger, minced
1 15 oz can cannellini beans
1/2 tsp cumin
1 tsp turmeric
1 tsp paprika
1 tsp curry powder
1 tsp garam masala
1 tbsp tomato paste
1 15 oz can pumpkin
salt and pepper
1 pound golden new potatoes, diced
3/4 cup carrots, diced
1 15 oz can chickpeas
1-1/2 cups bok choy, shredded
Instructions
Heat 1 tablespoon avocado oil in a pan, and saute onion with ginger and garlic until translucent.
Add spices and white beans. Mix to combine.
Add tomato paste, pumpkin, broth, and coconut milk. Season with salt and pepper to desired taste (start with 1/4 teaspoon). Simmer on low flame to allow flavors to combine, about 10 minutes.
Blend until smooth. (I use either my immersion blender, or my Vitamix for this step.) Stop here for a deliciously creamy soup, or continue for a hearty curry.
In a covered pan, cook potatoes and carrots in 1 tablespoon oil until tender.
Add chickpeas and cabbage. Cook until heated.
Fold in pumpkin soup, and cook until heated through.
Serve over rice or quinoa. Bask in the glow of the compliments you receive!
Would you love to have a printed recipe card for this dish? Send me an email, and I'll send one out to you. Who doesn't love receiving a little bit of happy mail?!
Looking for some delicious and easy ideas for dinner?
Get my free grain bowl recipe guide
Let's be email pen pals! Sign up to join our community, and get your free printable PDF Grain Bowl Recipe Guide. This is so good!