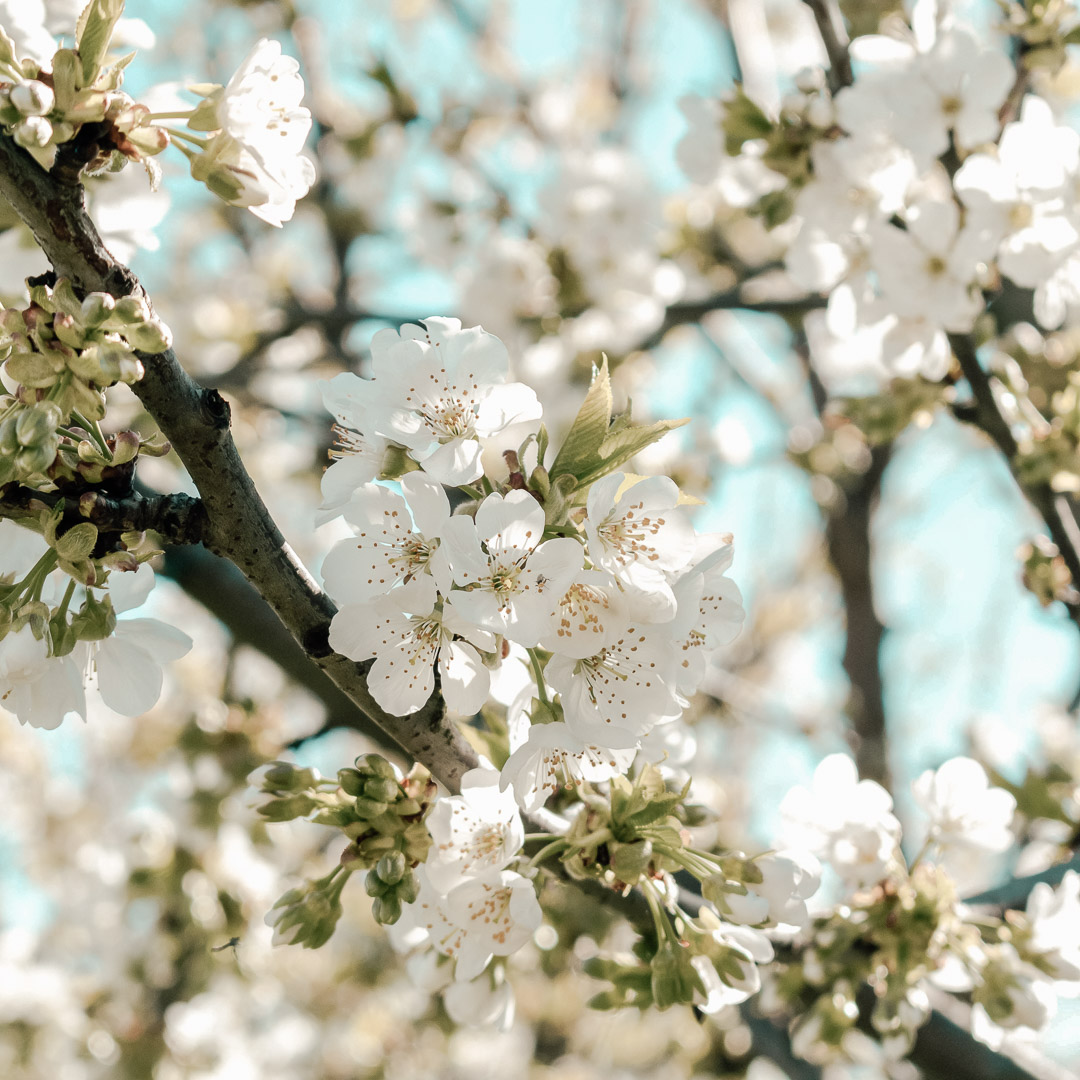 Spring has arrived in full bloom here at the farm, and we are delighting in every bit of the fresh new life that's popping up all around us. This morning, as I took the dog out for an after-breakfast walk, we encountered a mother deer and her fawn on the south end of our property, a couple of playful squirrels scampering up a tree, and one plump bumblebee that was leisurely buzzing from bloom to bloom. This is truly one of my favorite times of the year!
In the spirit of new life, hopefulness, and growth, I wanted our shop to embody these same springtime feelings this season. Here's a look at everything that's happening right now, as well as some exciting news we've been waiting to share!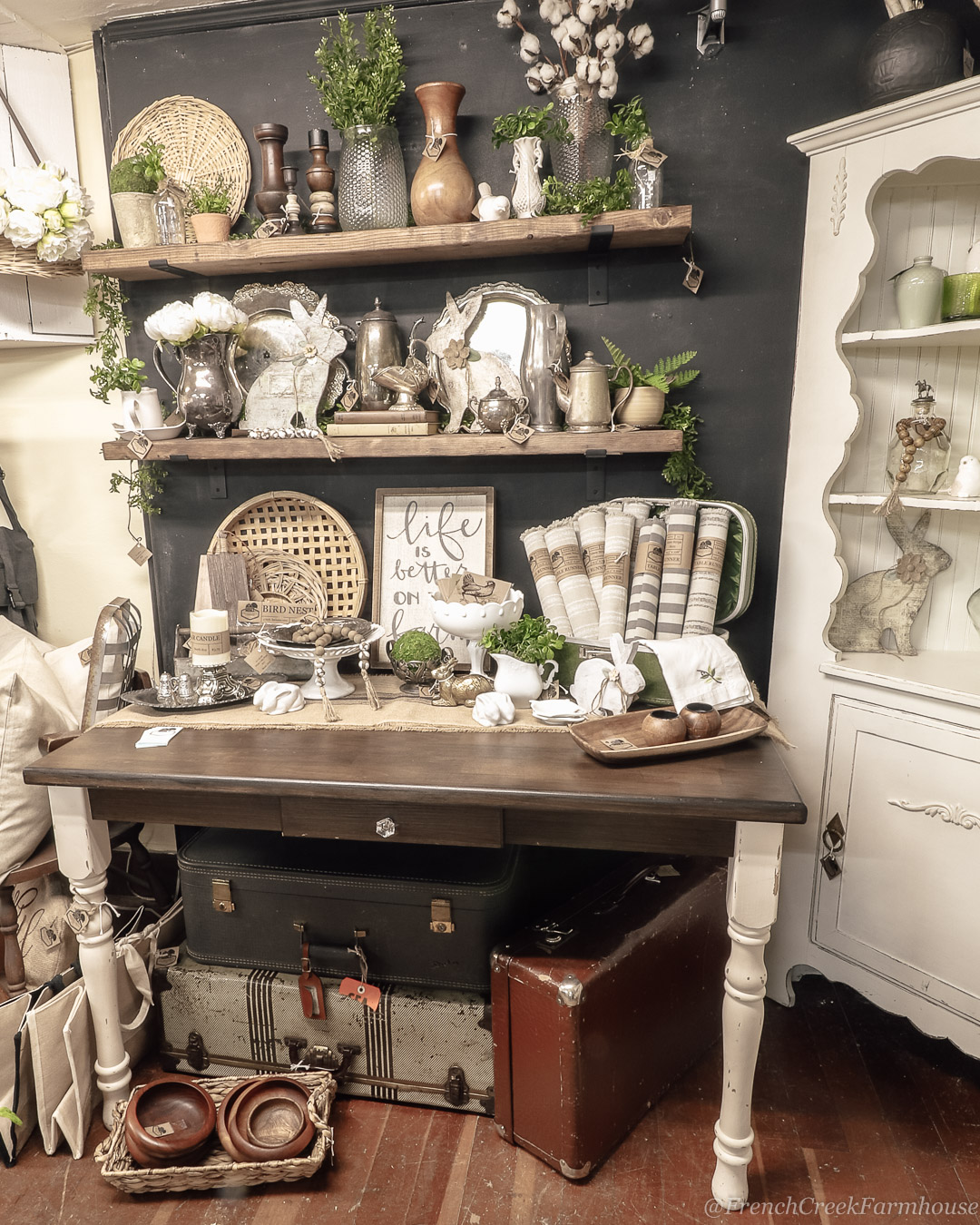 The Big News
Back in January, we announced that our shop was growing, and I shared all about the renovations and changes we made to our French Creek Market Loft. For us, it was an exciting time, and we also knew that we were taking some risks.
More than doubling the size of our shop in less than a year felt, quite honestly, a little scary. After all, our shop is not our full-time gig–Rob has a decades long career to which he's very committed, I run a consulting practice, and I'm also in graduate school completing my doctorate. To a lot of people, starting–and then expanding–a business while so much other stuff is happening might seem a bit crazy.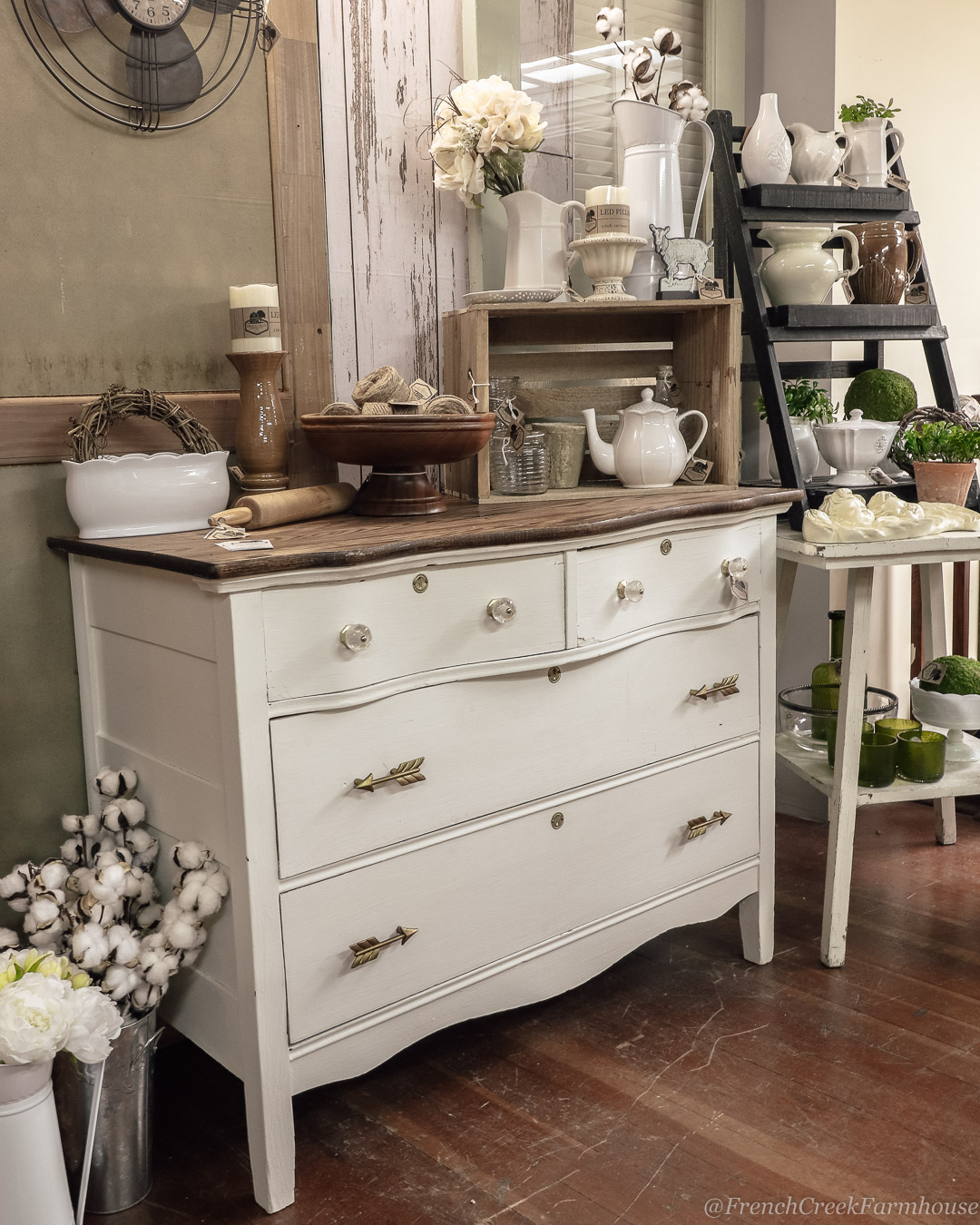 But the shop has never felt like a burden to me. It's never been a chore. Instead, it's a haven–a sanctuary from the busy-ness of life, and a creative outlet that recharges my soul in a different way than all of our other commitments.
That's not to say that running our business doesn't take hard work. It does. A whole lot of work. I am frequently exhausted at the end of the day, and I'm constantly having to stay mindful about creating and maintaining harmony in our life. But I also love it.
So, sure, you can call me crazy, and I'll wear that badge proudly because a little bit of crazy makes life interesting!
This month, we're delighted to announce–once again!–that we've added almost 100 additional square feet of shop space to the Market Loft! Beyond creating space for more furniture and vintage finds, the part I might be most excited about is our new Farm & Garden corner.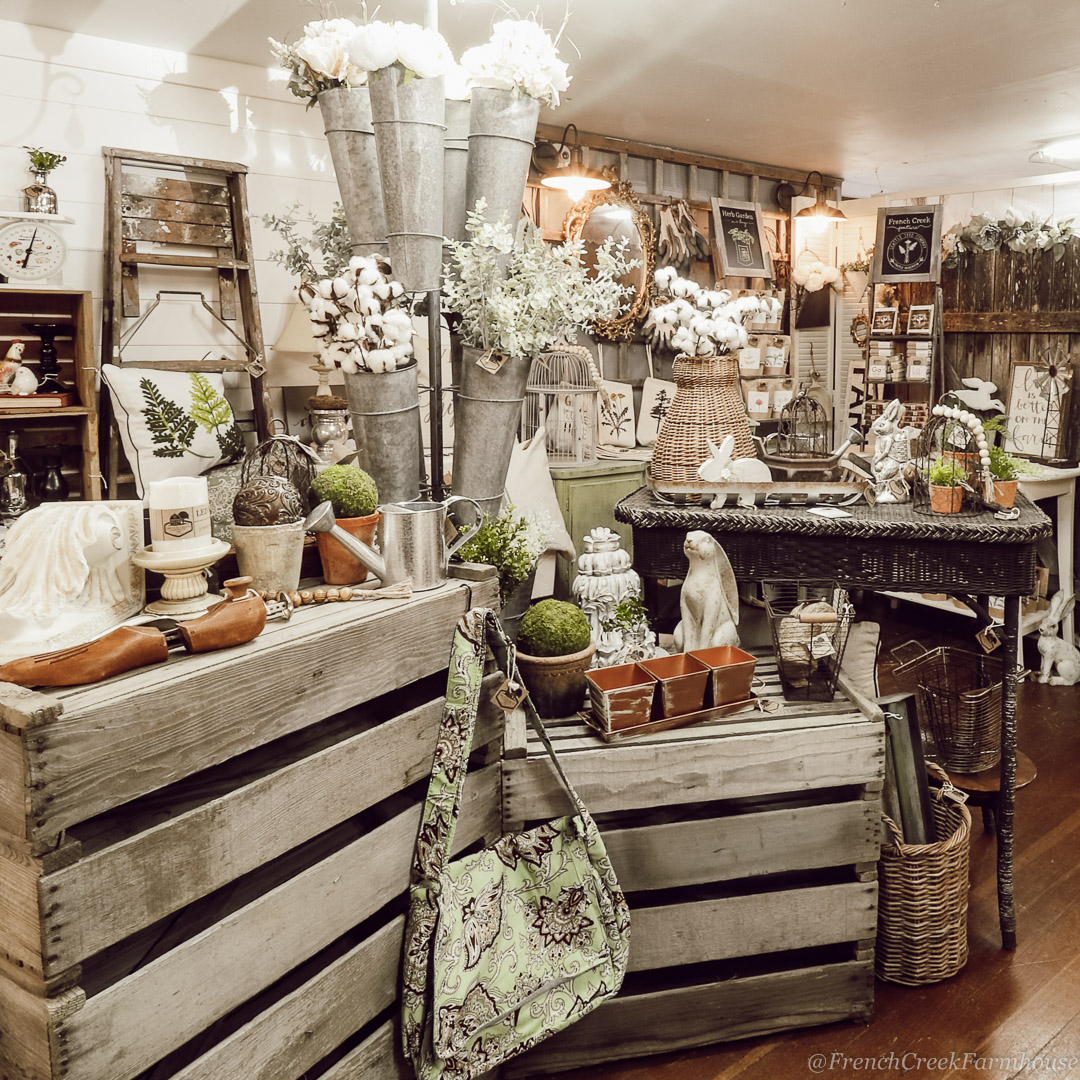 Introducing French Creek Farm & Garden
Here, you'll find organic seeds for fresh veggies, herbs, and flowers, as well as garden accessories, gifts, and decor. No matter how much space you have, you can grow and tend to a garden.
This is important to us. We believe that we are all farmers; we are all in some way tending, nurturing, and growing things in our lives. You don't need to own acreage to practice stewardship of the land and to grow the food that will nourish your family.
We are proud to be the exclusive retail partners in Snohomish, Washington of some wonderful small farms. Here's what you'll find in the shop this season.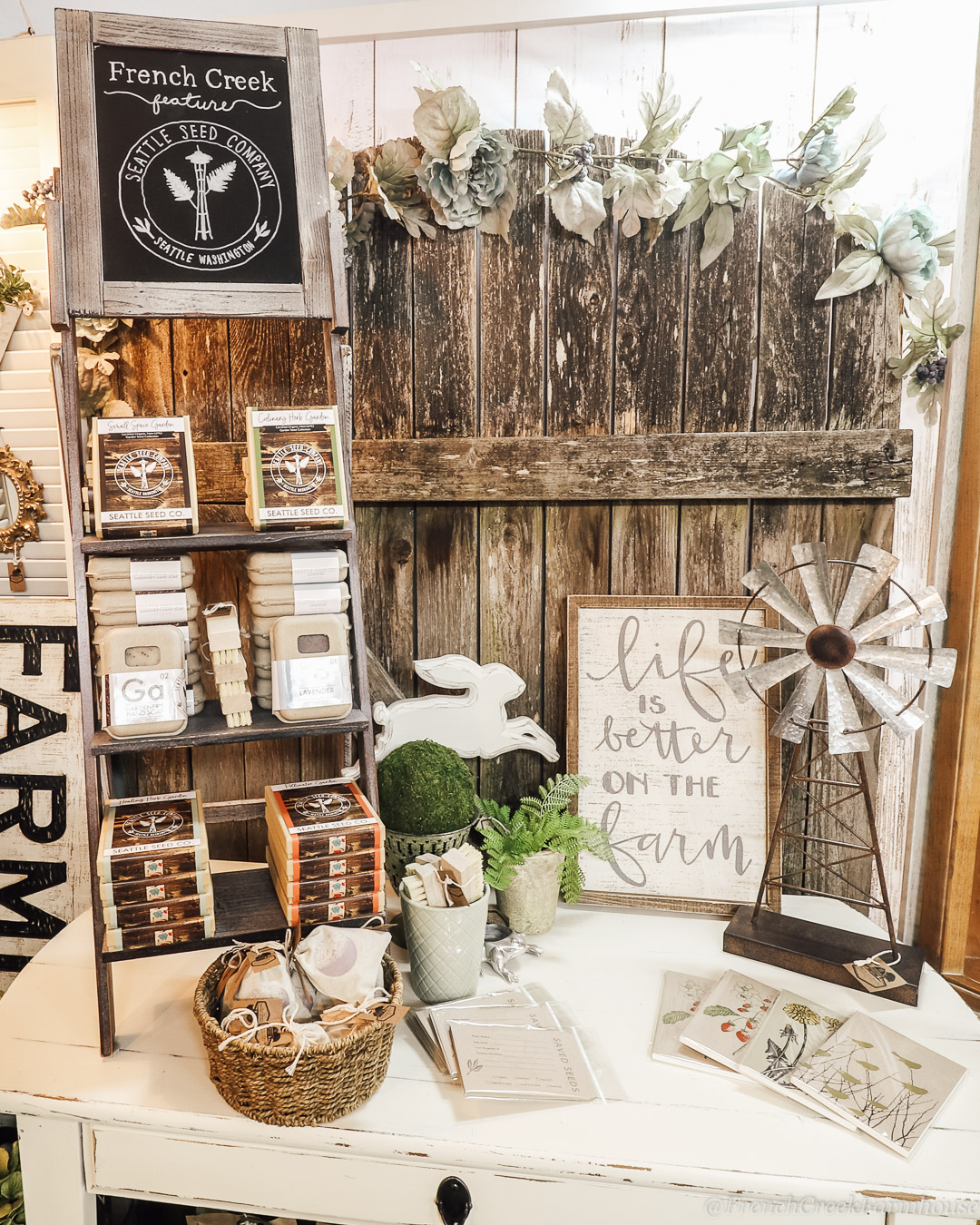 Garden Kits
Seattle Seed Company is our newest partner, and we are thrilled to offer their 100% organic, non-GMO seed packs curated into ready-to-plant themed collections. Each box contains 5 packets of certified organic seeds with planting instructions and a recipe card or fact sheet.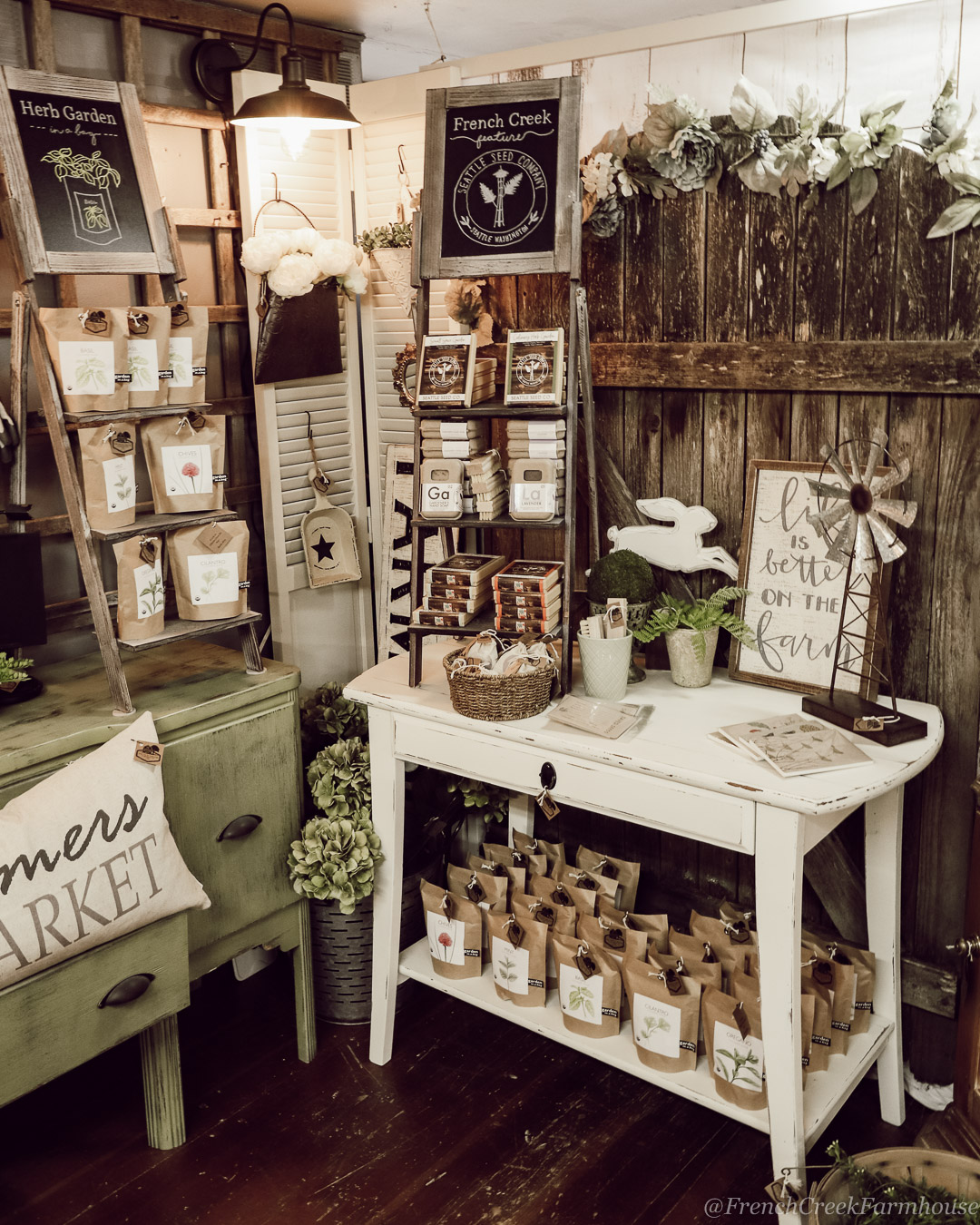 The Small Space Gardening collection is perfect for a container garden on your balcony, or a small outdoor garden bed that you can plant and tend with your children. The Pollinator Garden is ideal for bringing bees and butterflies to your yard, and my personal favorite is the Culinary Herb Garden so that you always have fresh herbs available for your meal prep!
These kits are also perfect for gift-giving whether you want to thank a co-worker, acknowledge an educator who's making a difference, or even reward yourself with a fun new hobby! Stop by the shop and check out all of the different collections for spring!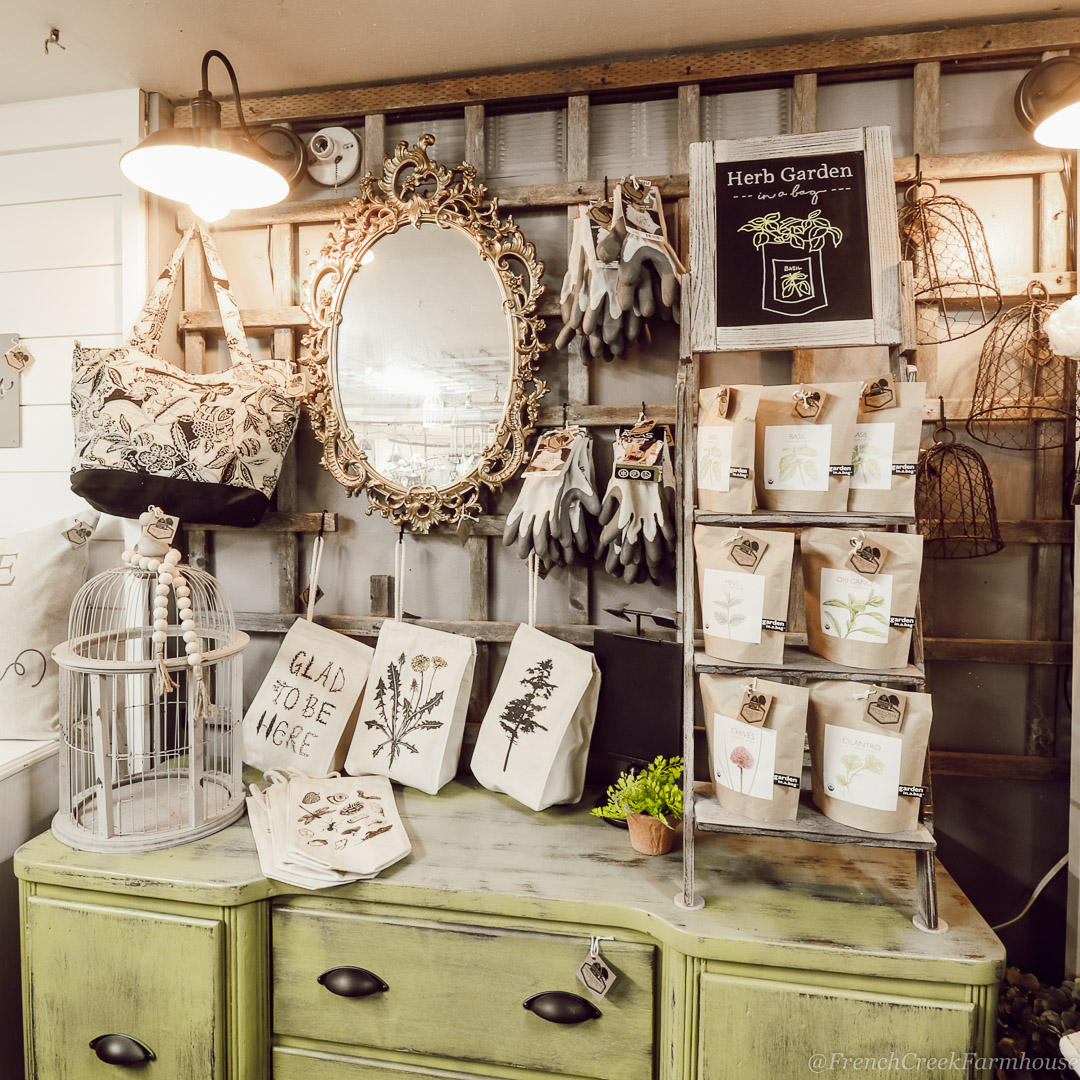 Garden-In-A-Bag
Too often, people think that they can't garden because they don't have the space. Potting Shed Creations has solved that problem, and we are proud to be stocking their delicious herb gardens-in-a-bag. Everything you need is included in each bag–including the soil! You simply trim off the top of the stylish bag and plant your seeds right inside. No pots or garden beds required! If you have a window sill, you can grow food right in your home.
These kits also make sweet gifts (how about mint for your mojito-loving friends??…fresh cilantro for Taco Tuesday??), and we have many different varieties depending upon your culinary preferences!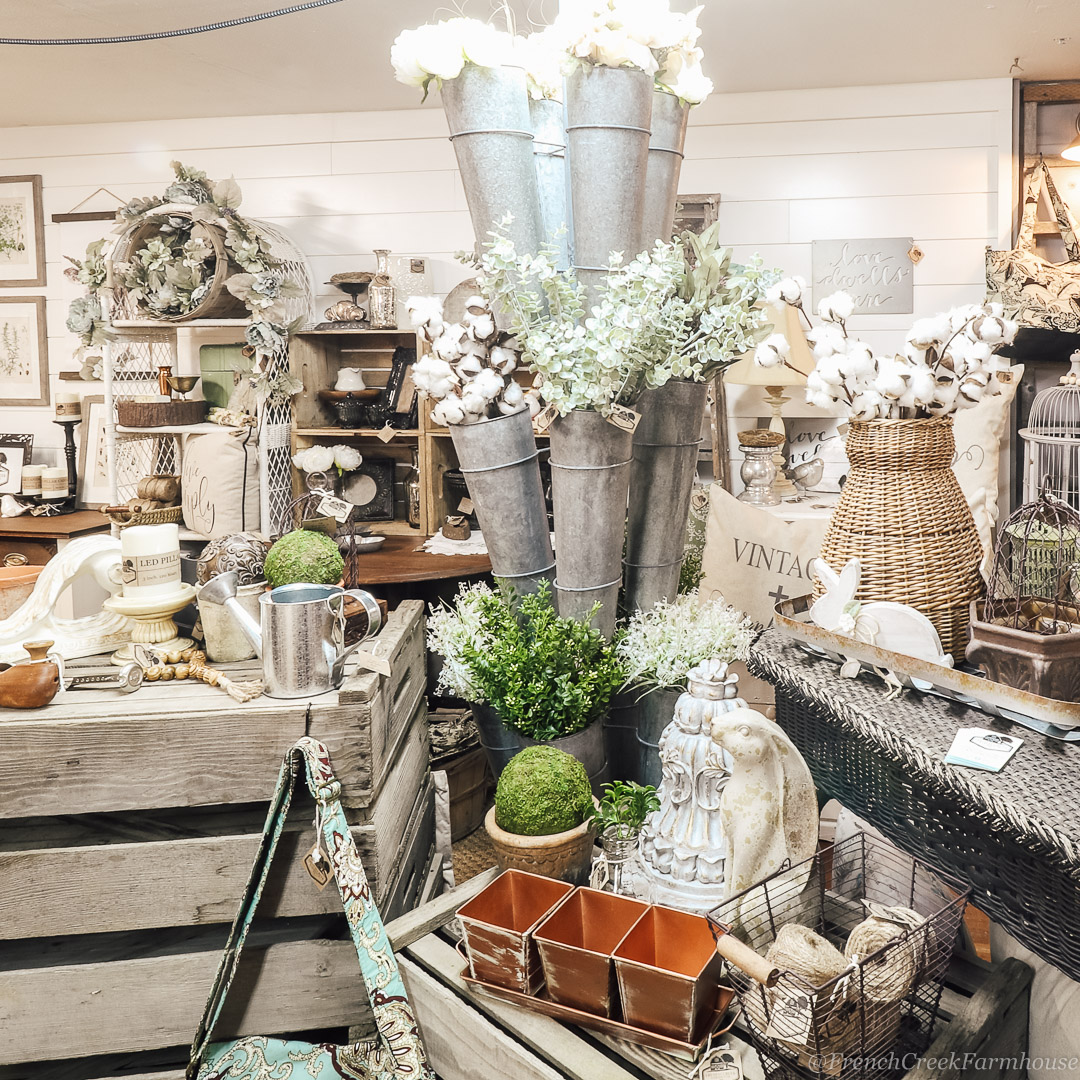 Garden Goods
From high quality garden gloves that are built to last to organic gardener's hand soap, and from veggie brushes to pure lavender sachets, our French Creek Farm & Garden corner has a variety of gifts and accessories for your garden loving soul.
And if you simply suffer from a black thumb that you cannot overcome, we even have seasonally selected artificial real-touch stems, bushes, garlands, drop-in bouquets, and potted faux floral so that you can bring spring into your spaces without any of the dirty work!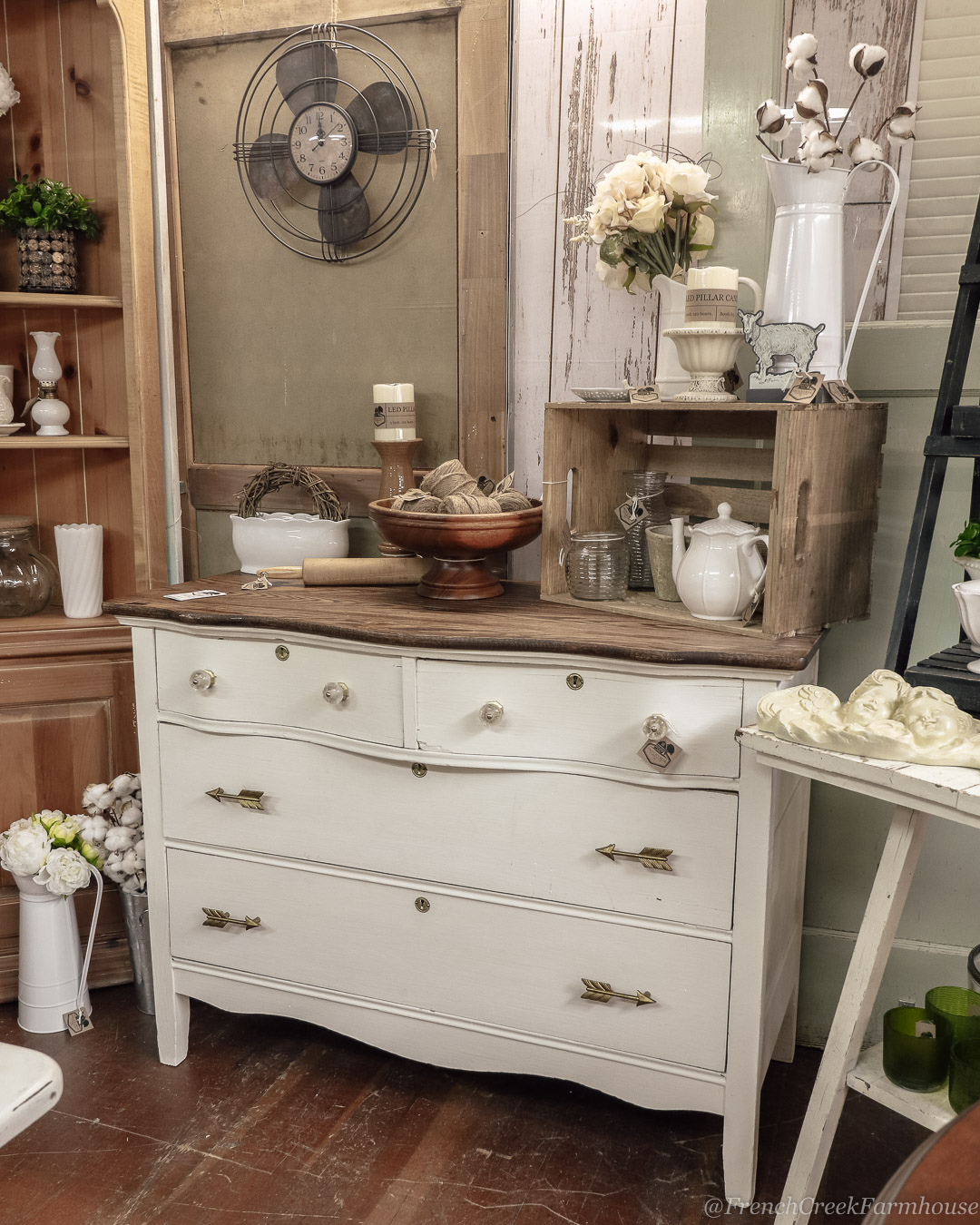 More Peeks of the Shop
Spring cleaning and refreshing is in full swing right now. Furniture has been leaving the shop almost as quickly as I can bring it in! Here are some peaks of what's around the shop…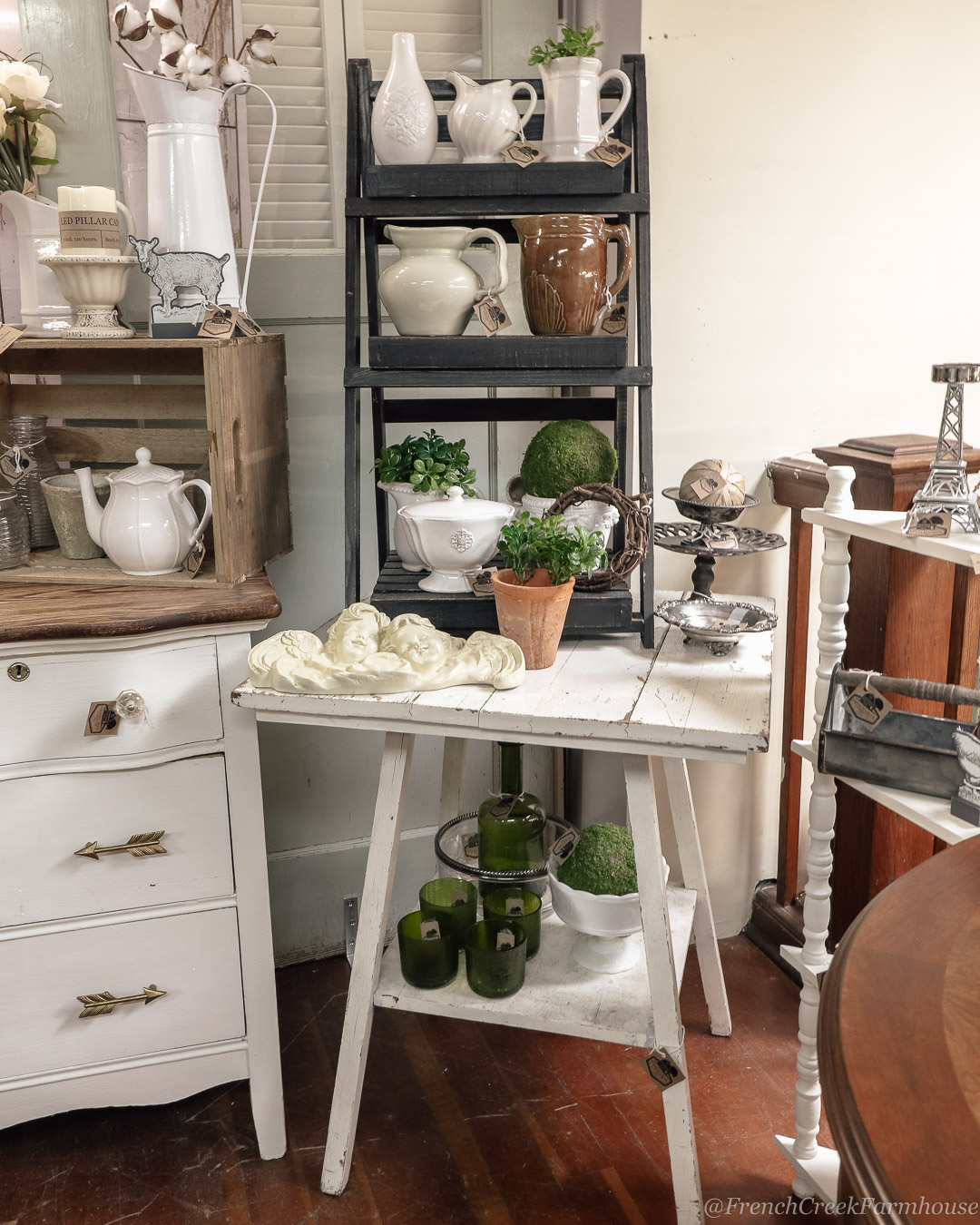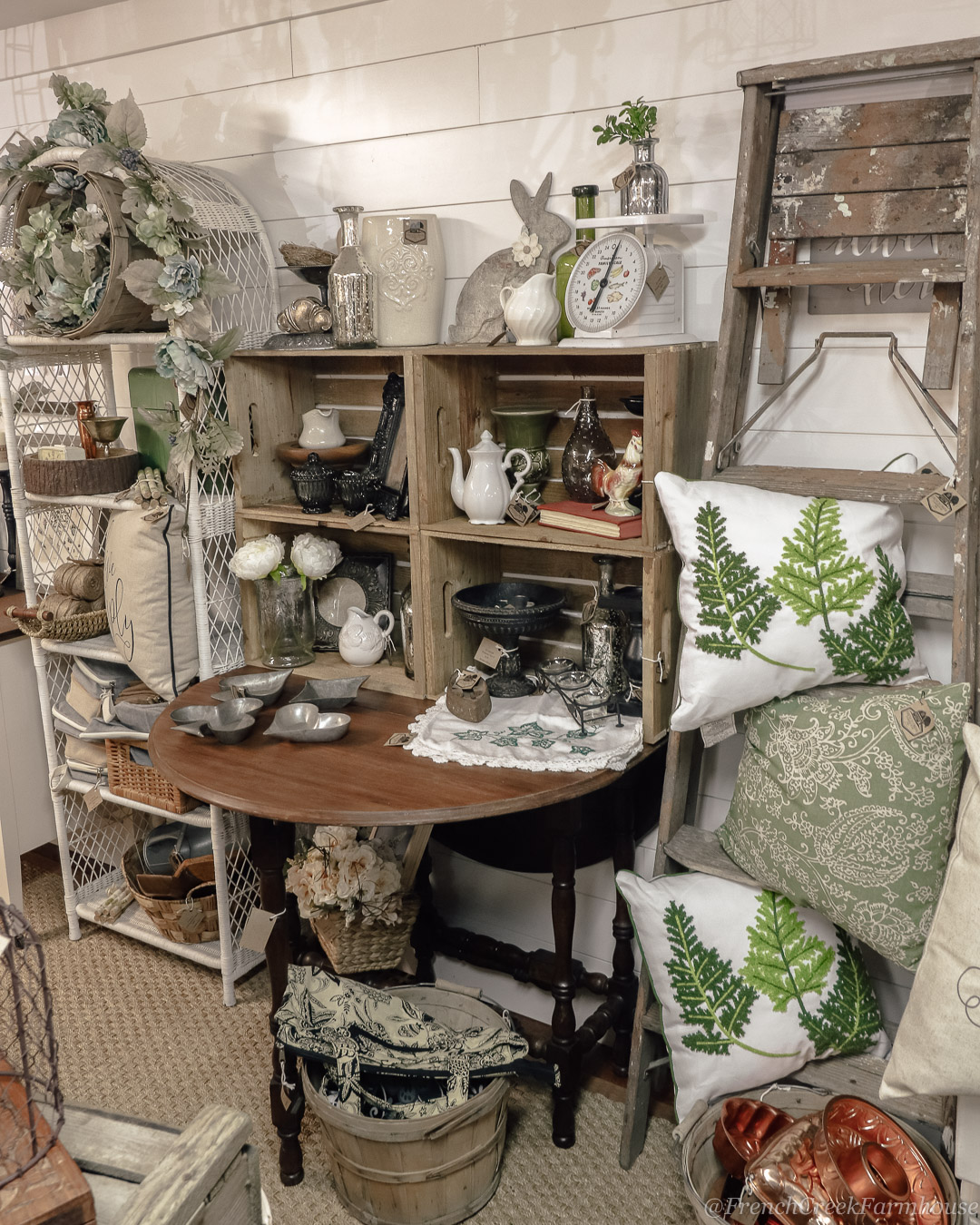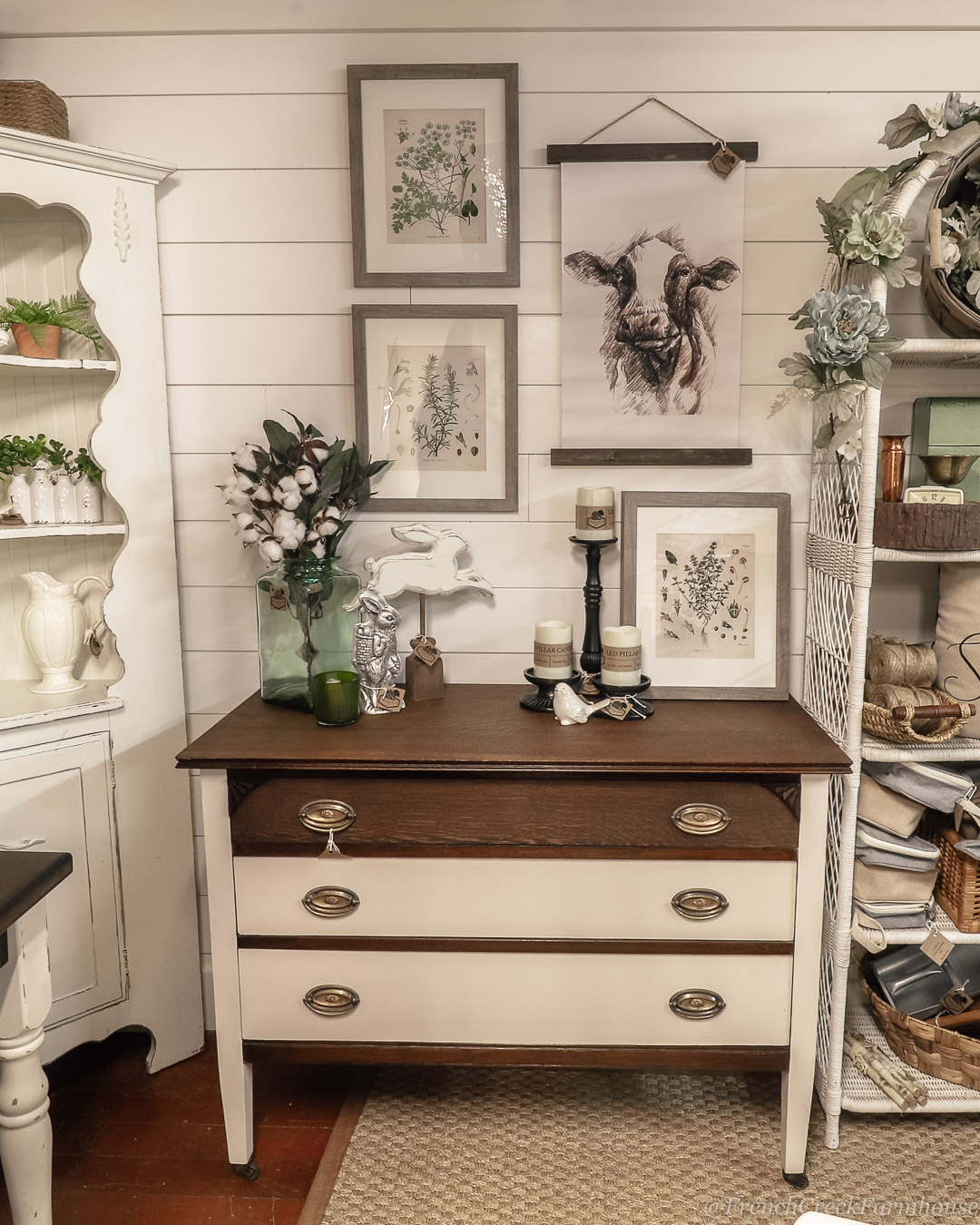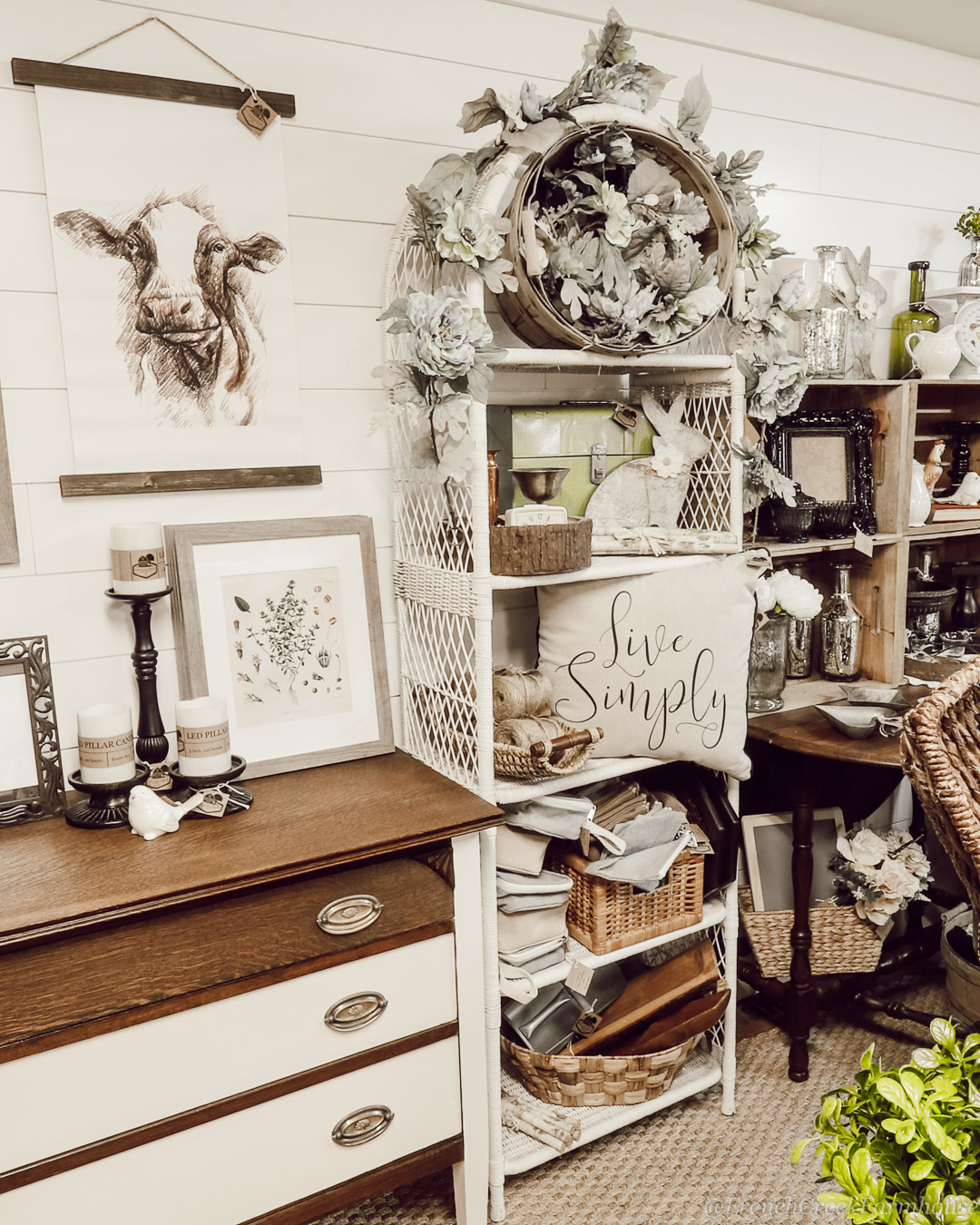 Now Featuring
Supporting small businesses is a big part of our beliefs. Partnering with the small farms and suppliers for French Creek Farm & Garden is only part of what's new in the shop. We're also featuring a few talented small business owners who you will want to get to know!
Painted Pink Peony Company
This month, we're tickled to be the debut retail partner of Painted Pink Peony Company. These adorable farmhouse bunnies are each individually handmade by owner, Terri, who is truly one of the sweetest souls you could ever hope to encounter in this life. If you don't already know Terri, the stories she shares on Instagram about her home and life with her husband, Scott, will make you feel that you've discovered a new best friend.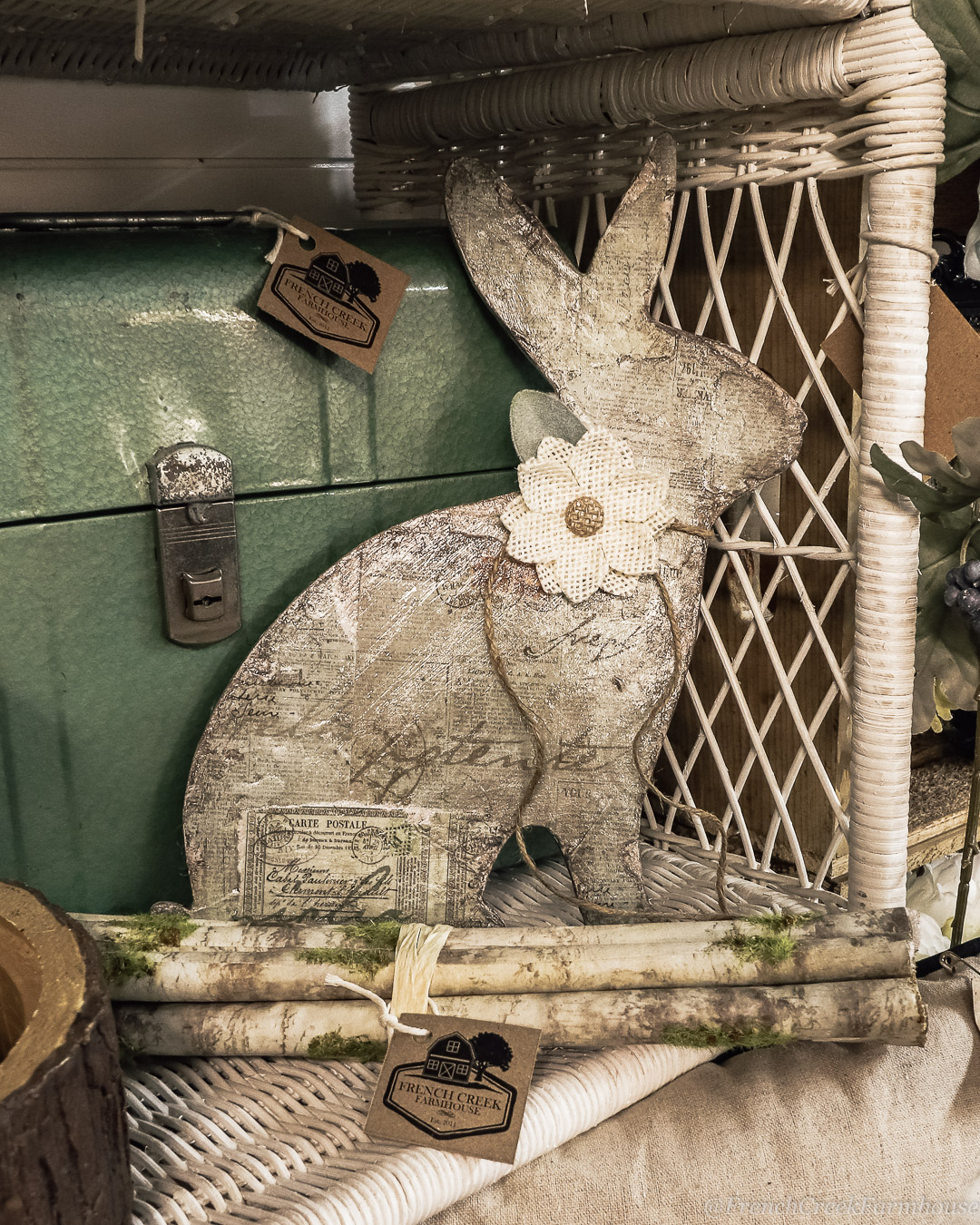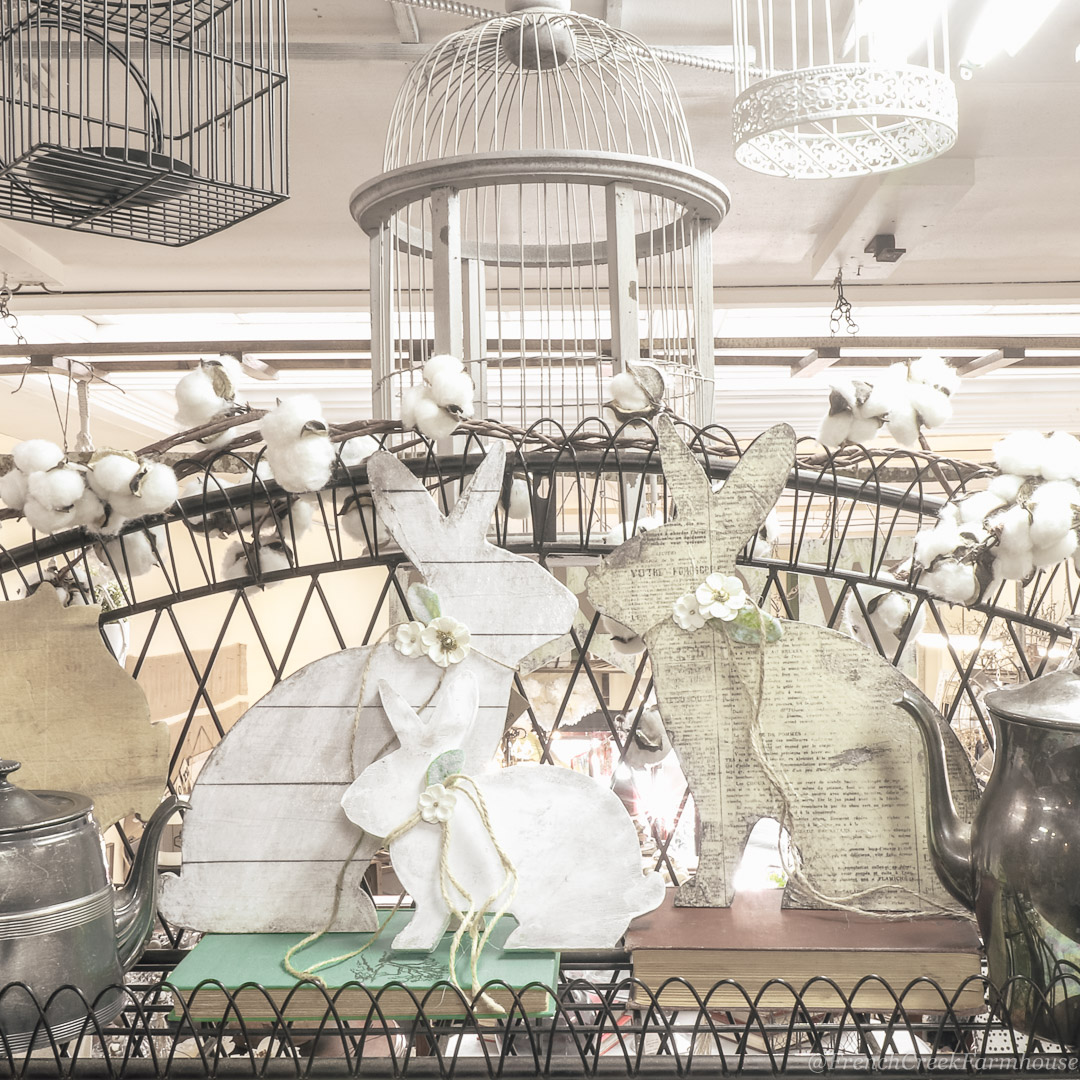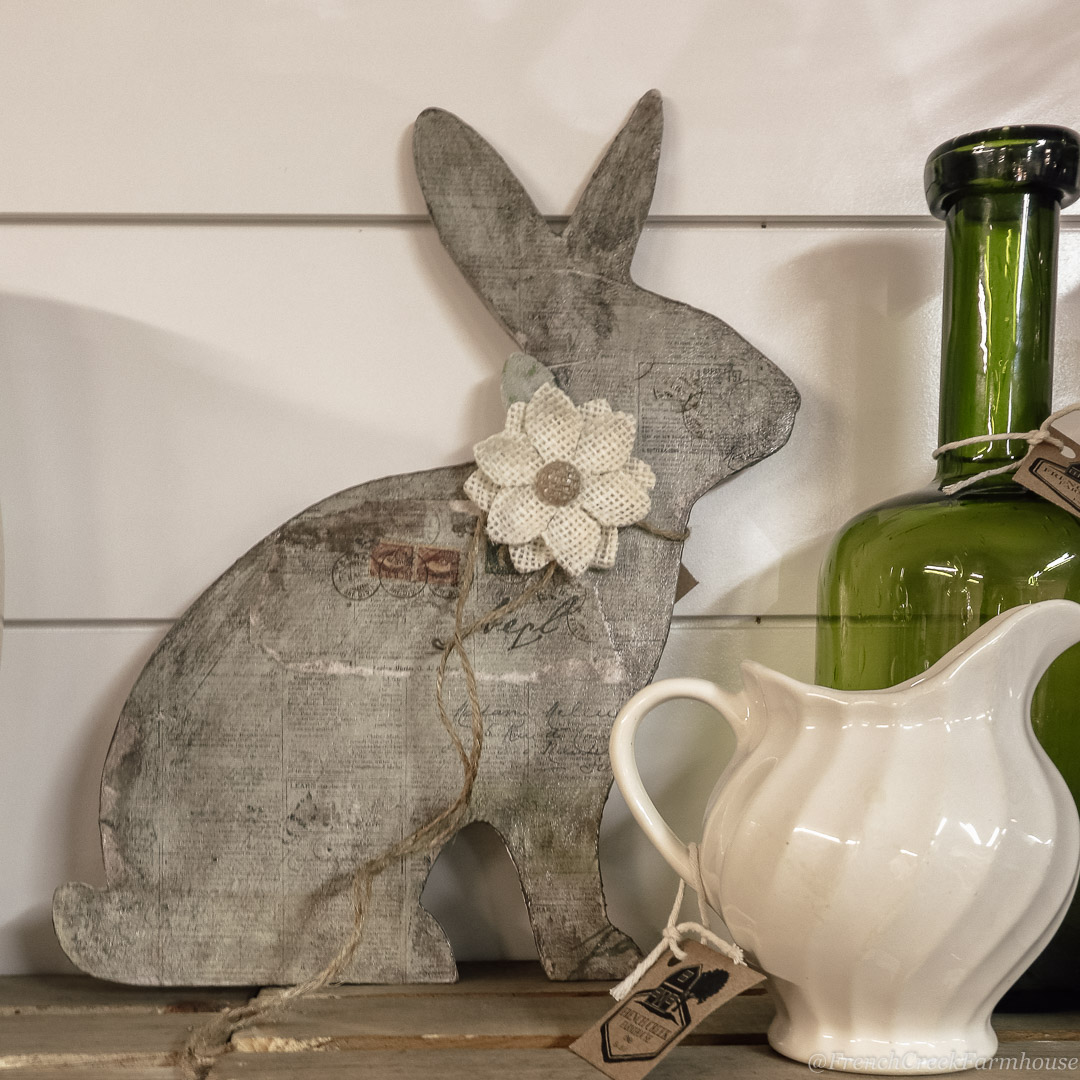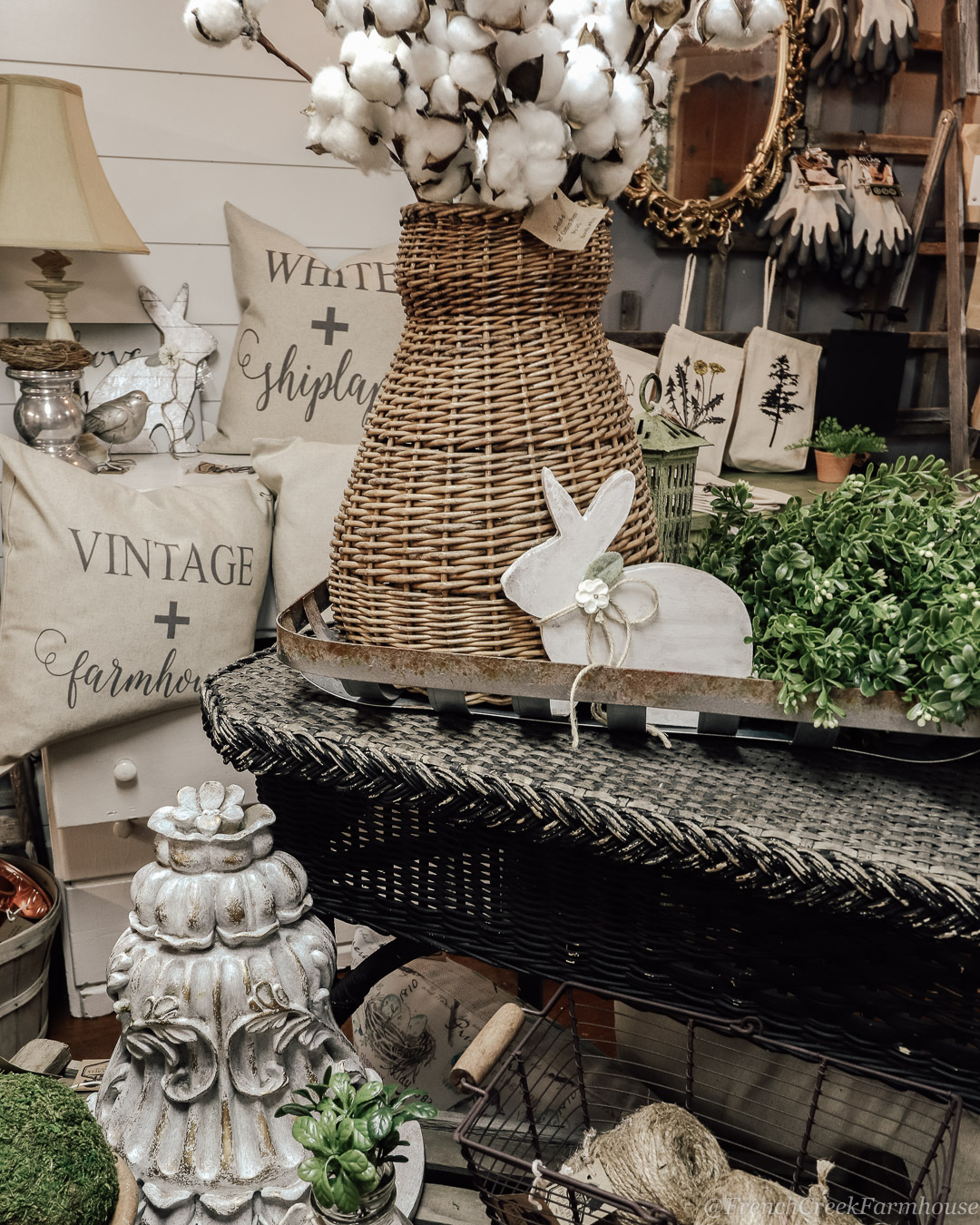 In addition to carrying these sweet bunnies in our shop, you can also order Terri's gorgeous wreaths and other floral decor online using our exclusive French Creek discount code to save 10% on every order. Just click this link for the code to be automatically applied at check-out.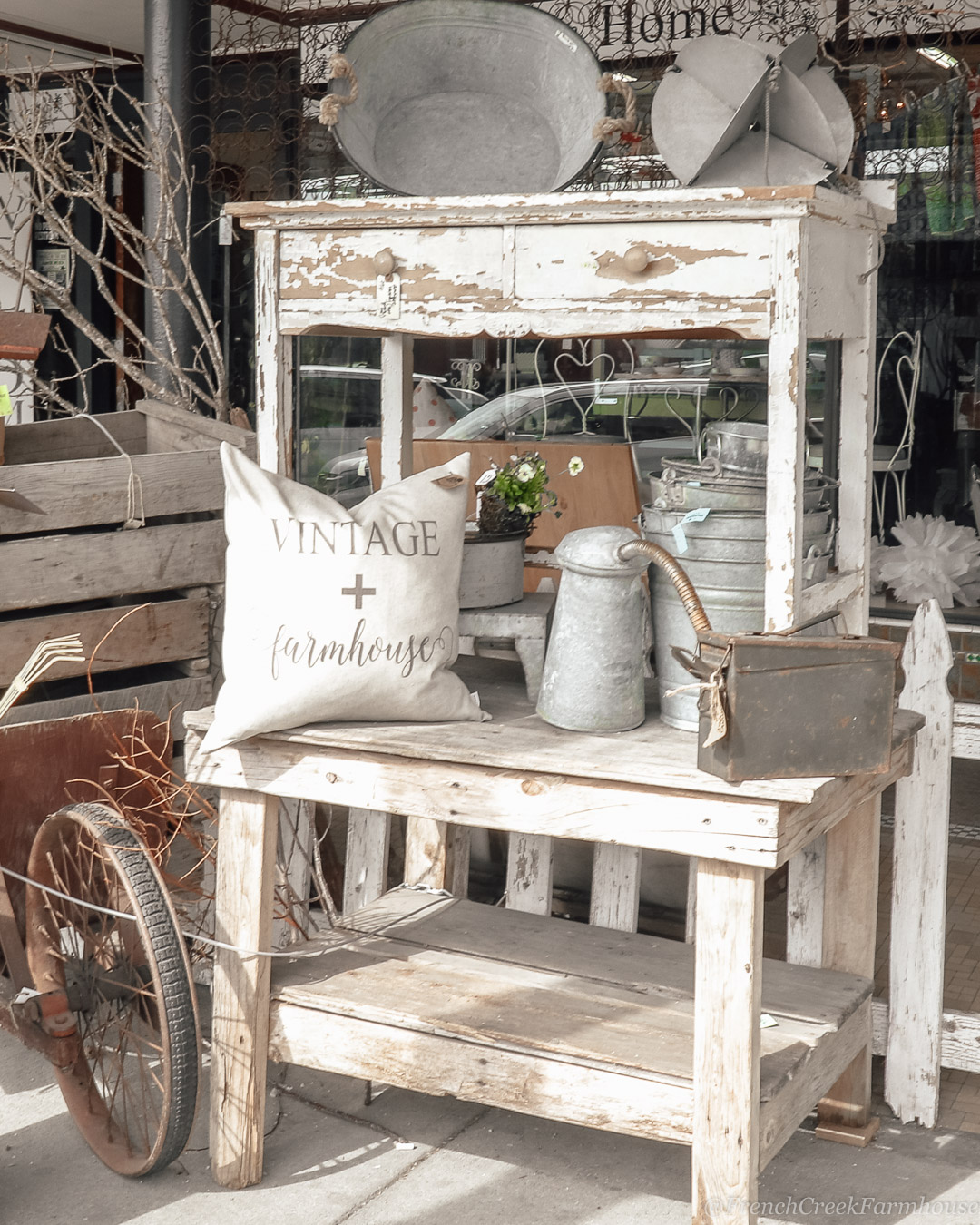 Porter Lane Home
I am the first to admit–I have a throw pillow addiction. I have often joked that throw pillows are the stuffed animals of grown women, and our (my!) collection around the house makes things feel extra cozy to me.
We are very proud to be the exclusive partner of Porter Lane Home in all of Snohomish, Washington. In our shop, you'll find Erin Porter's gorgeous farmhouse style pillows, including the luxurious down pillow inserts, for the same prices as ordering online–but you never have to wait for shipping!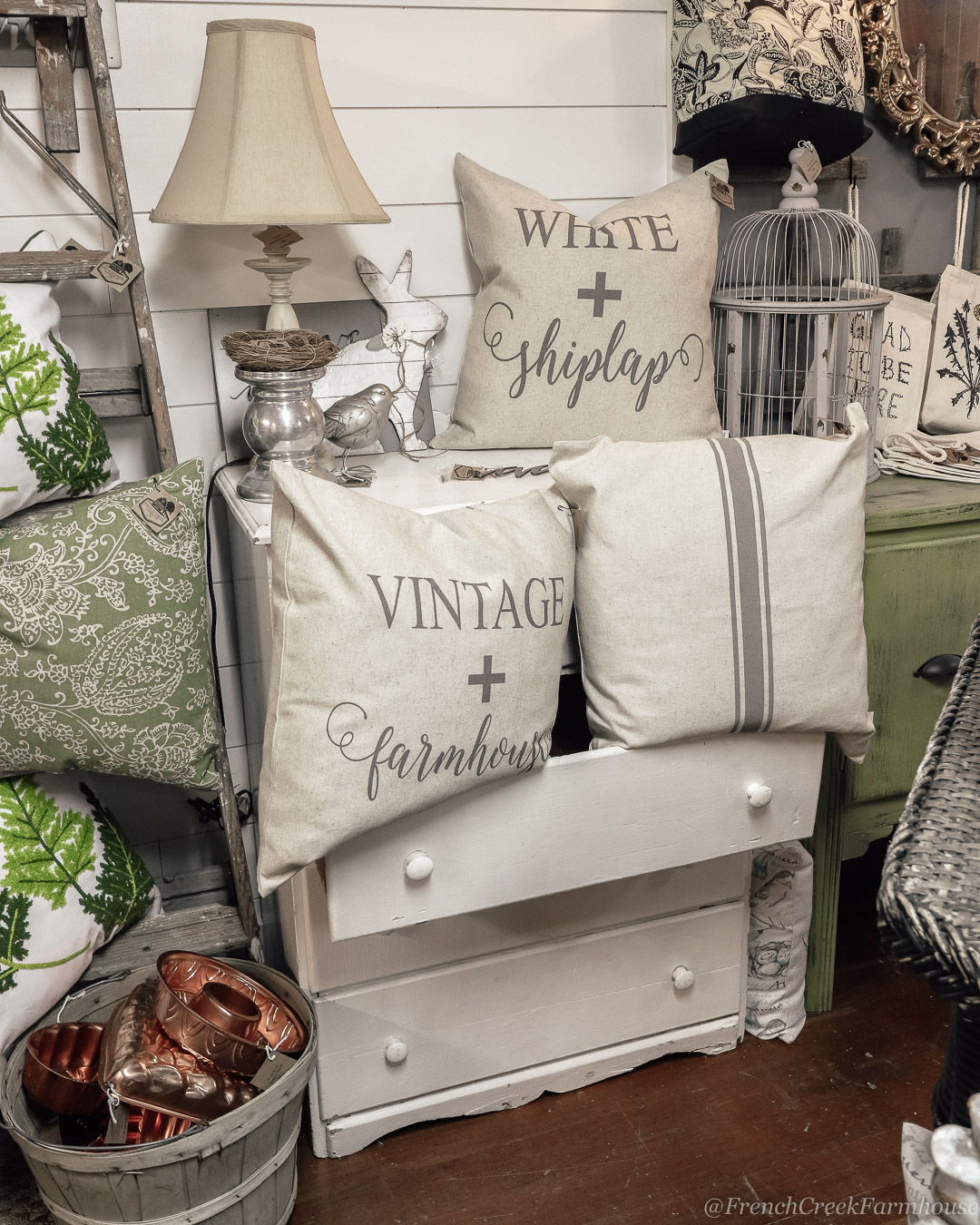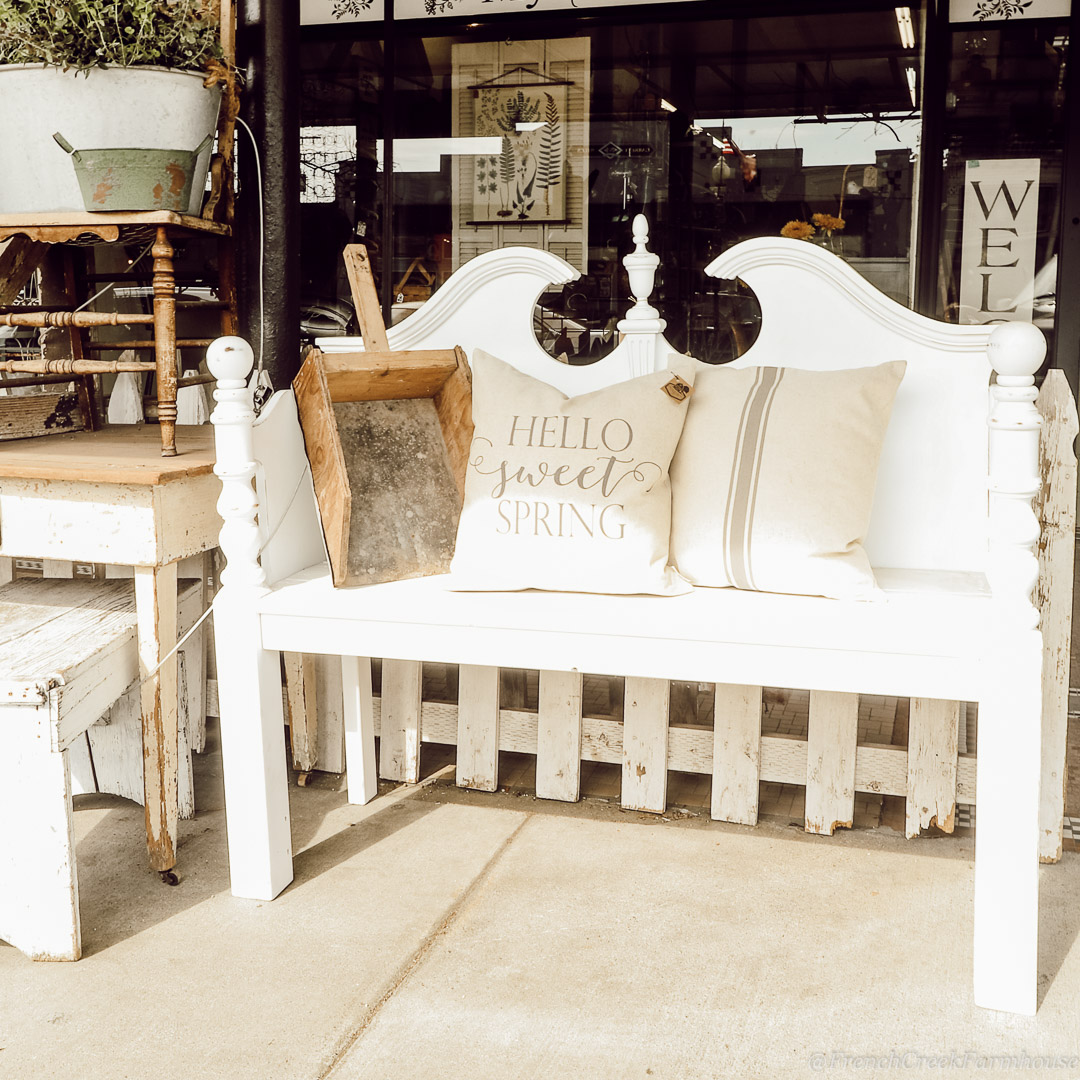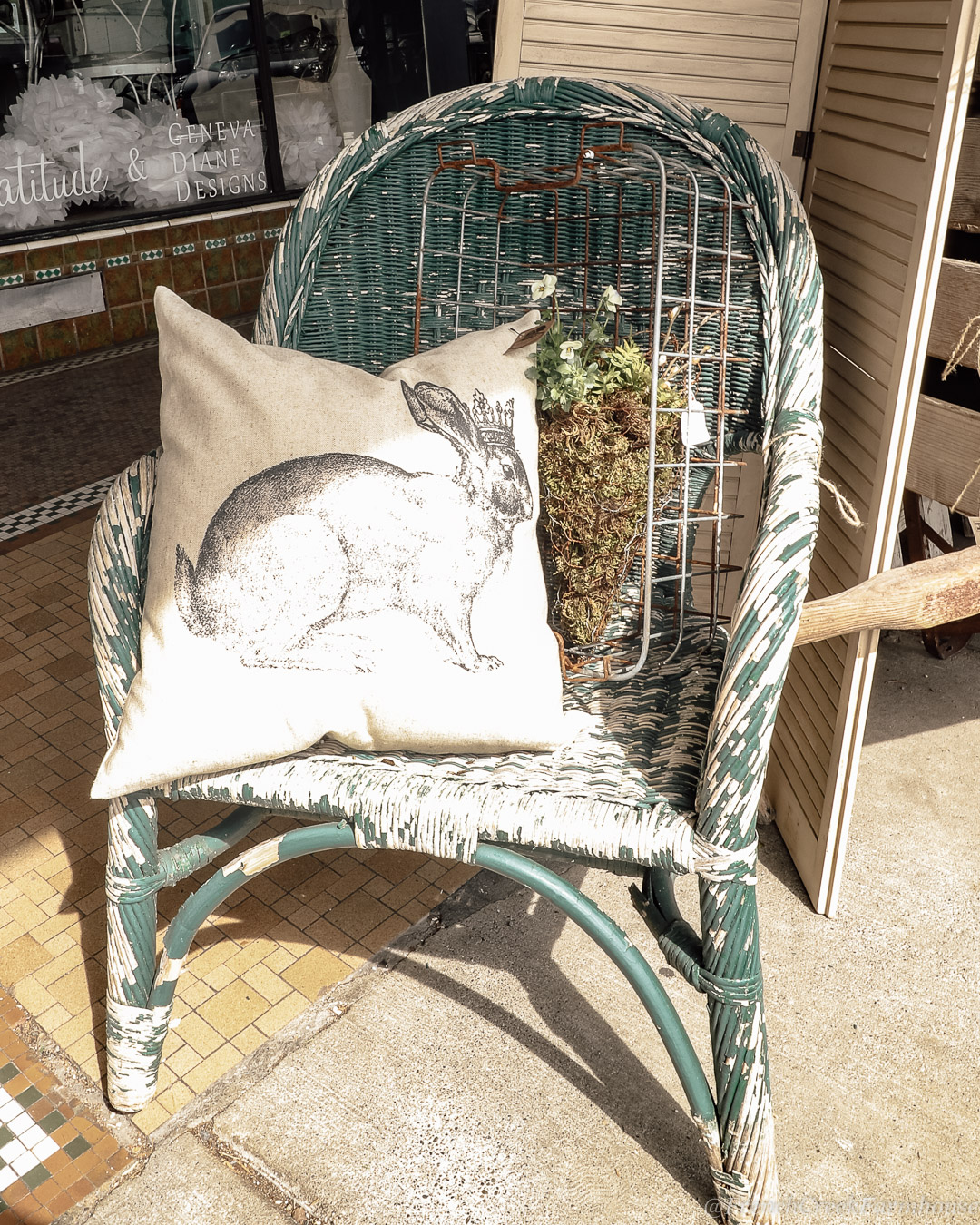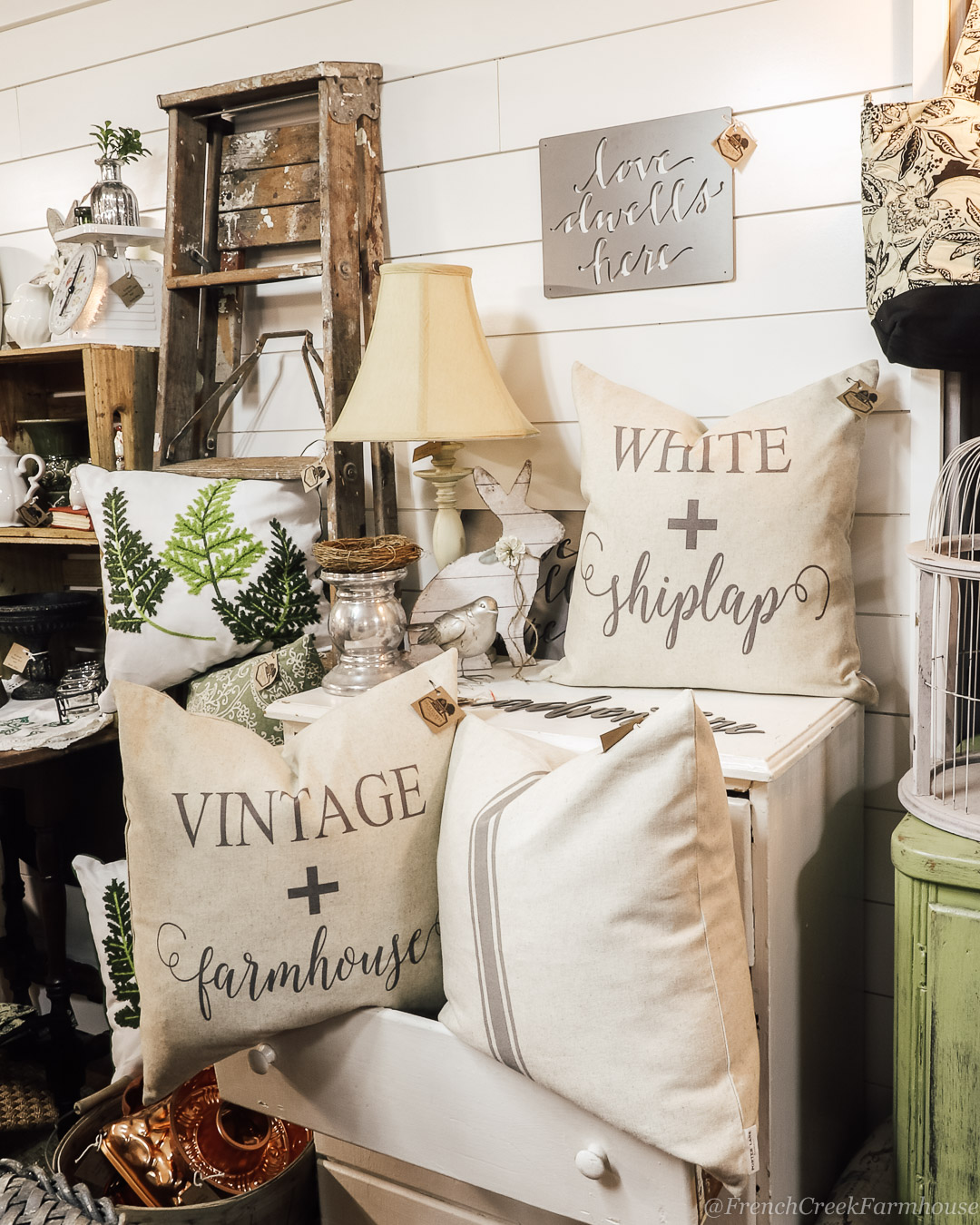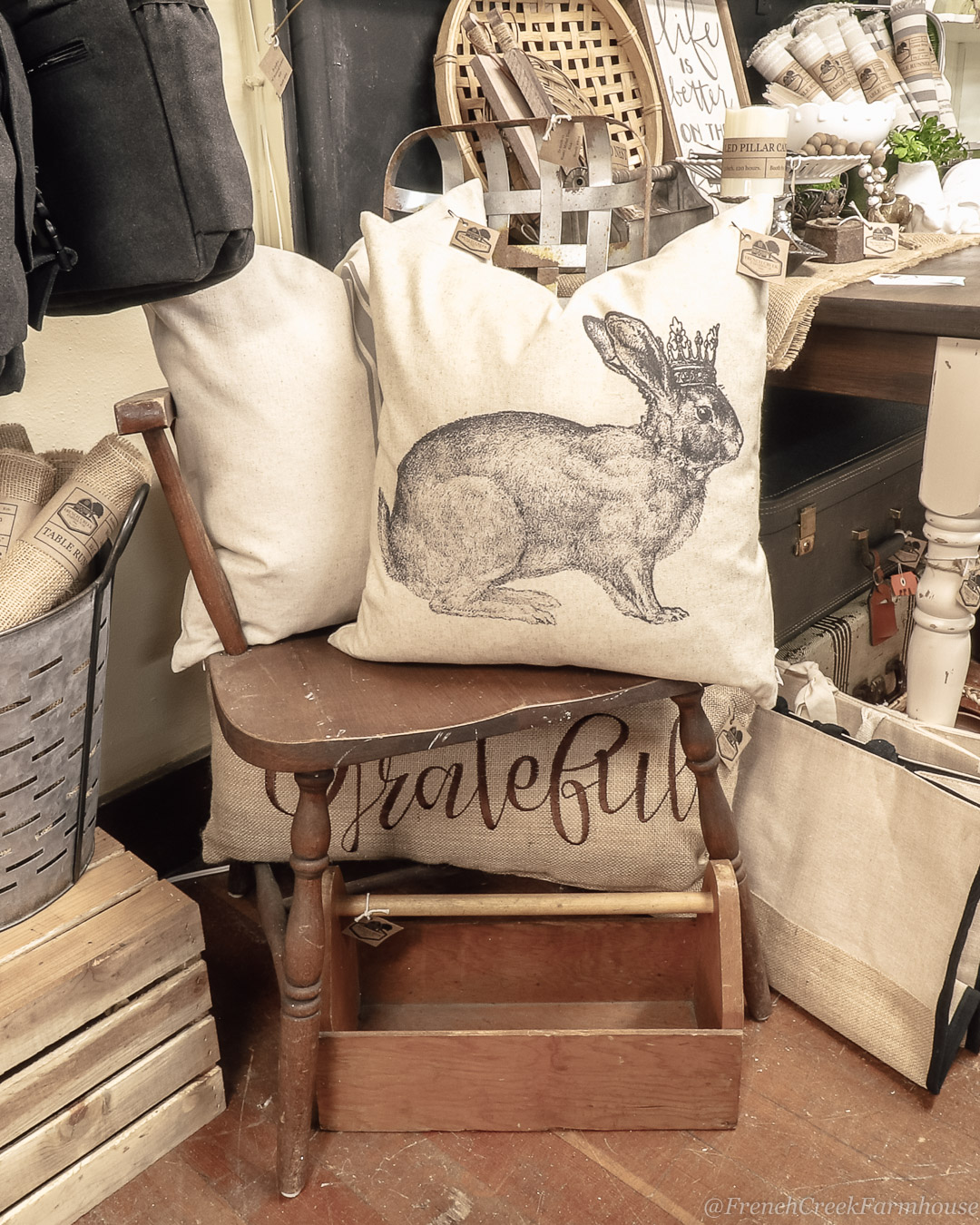 Little Lark
Hand-printed in Portland, Oregon, Christy Nyboer's totes, eco-friendly lunch bags, and recycled paper notebooks will add a delightful touch of whimsy to your day. Not only is Christy a talented artist, but her commitment to making high-quality environmentally responsible products is a perfect match for our values here at the farm. We are proud to showcase Little Lark in our shop!

A few more peeks of the shop
There's so much to see this season, and we restock with more vintage finds and furniture twice each week, so be sure to stop by and see what's new!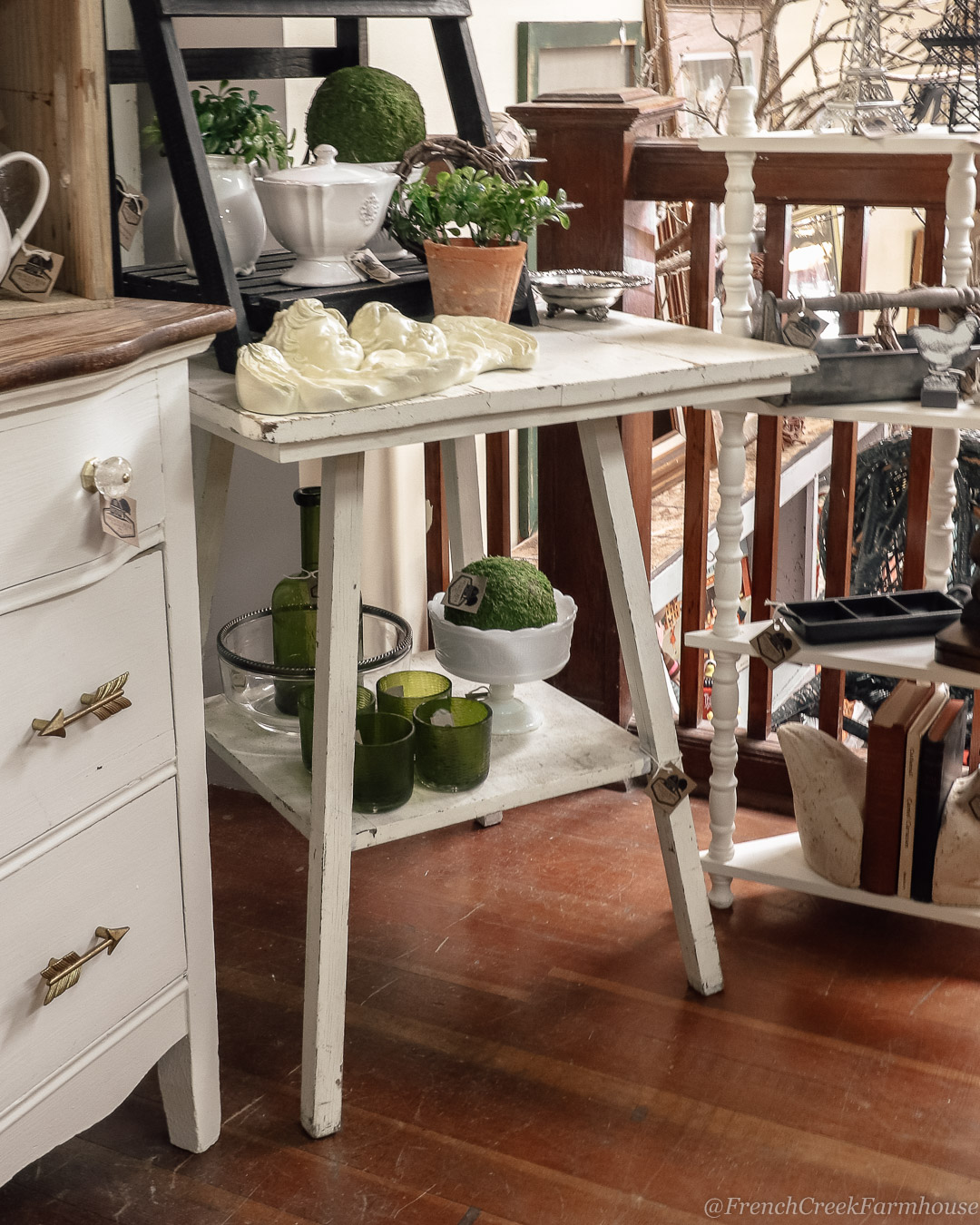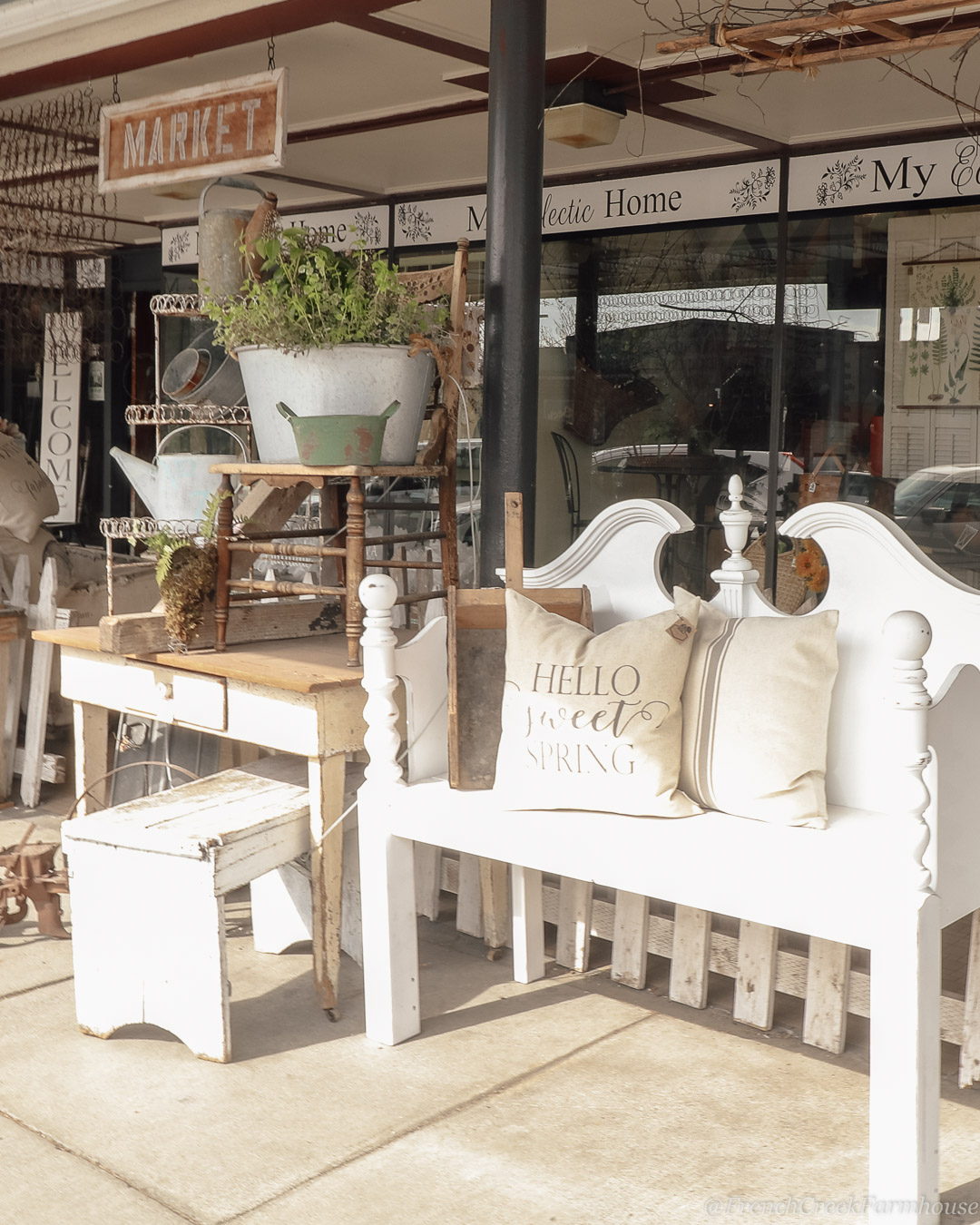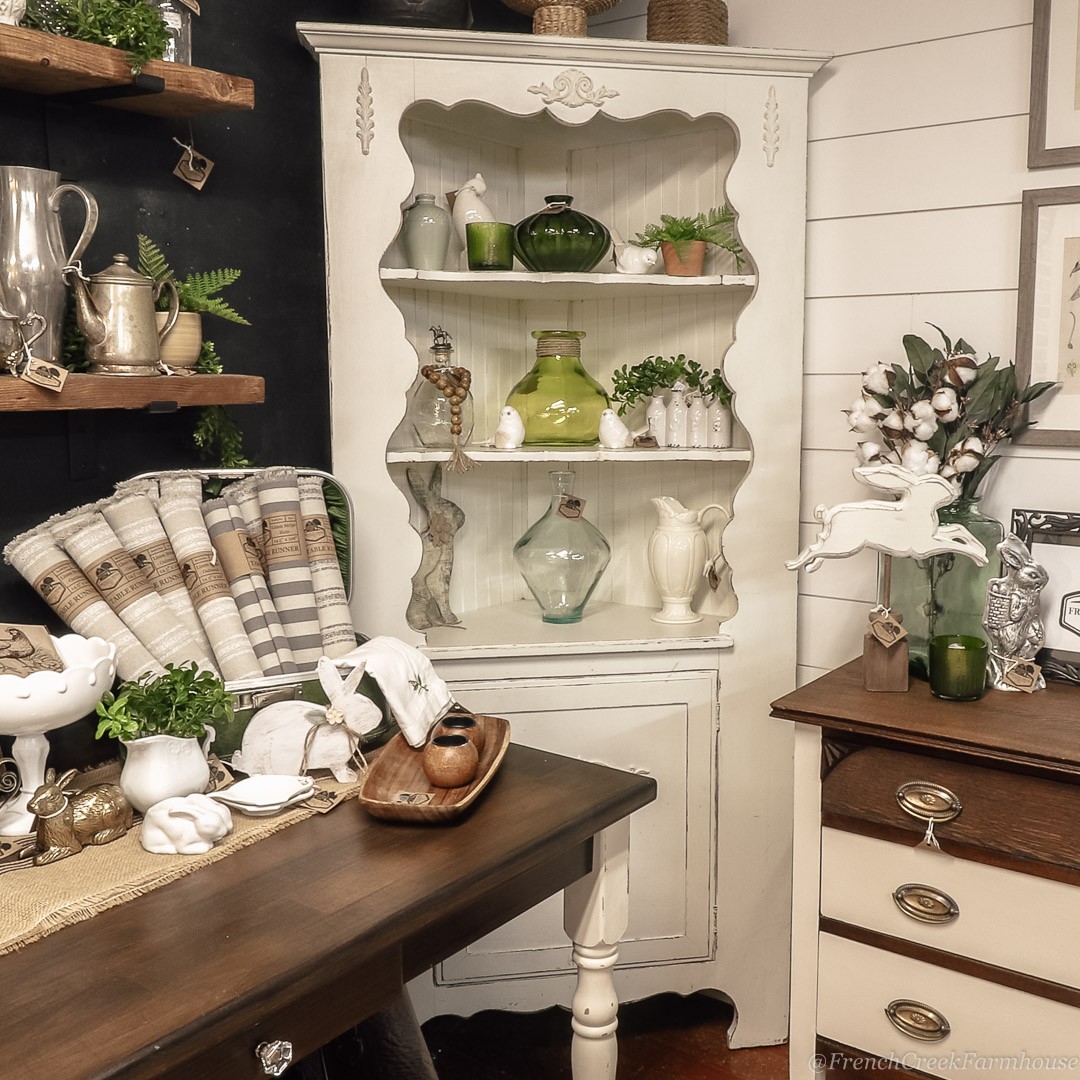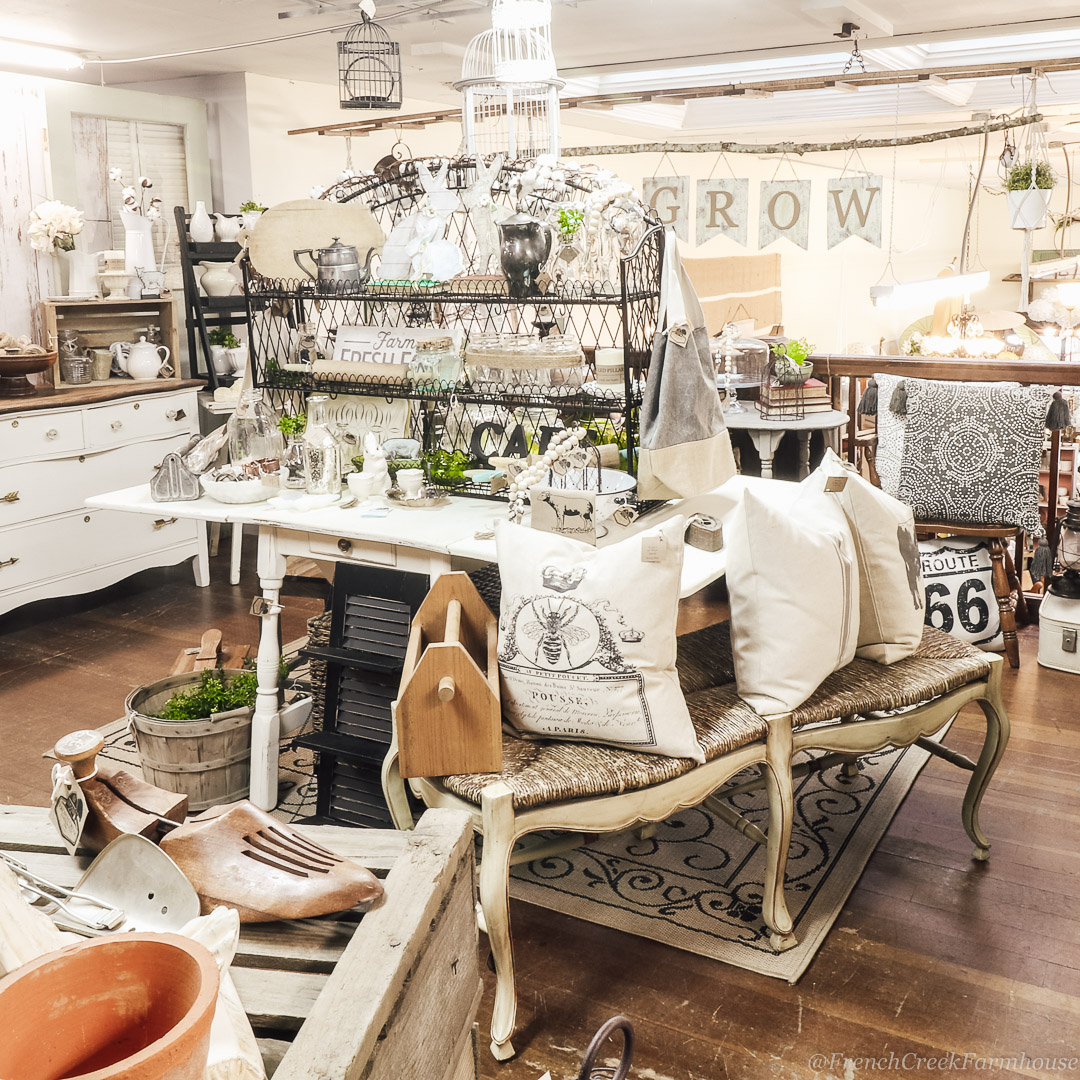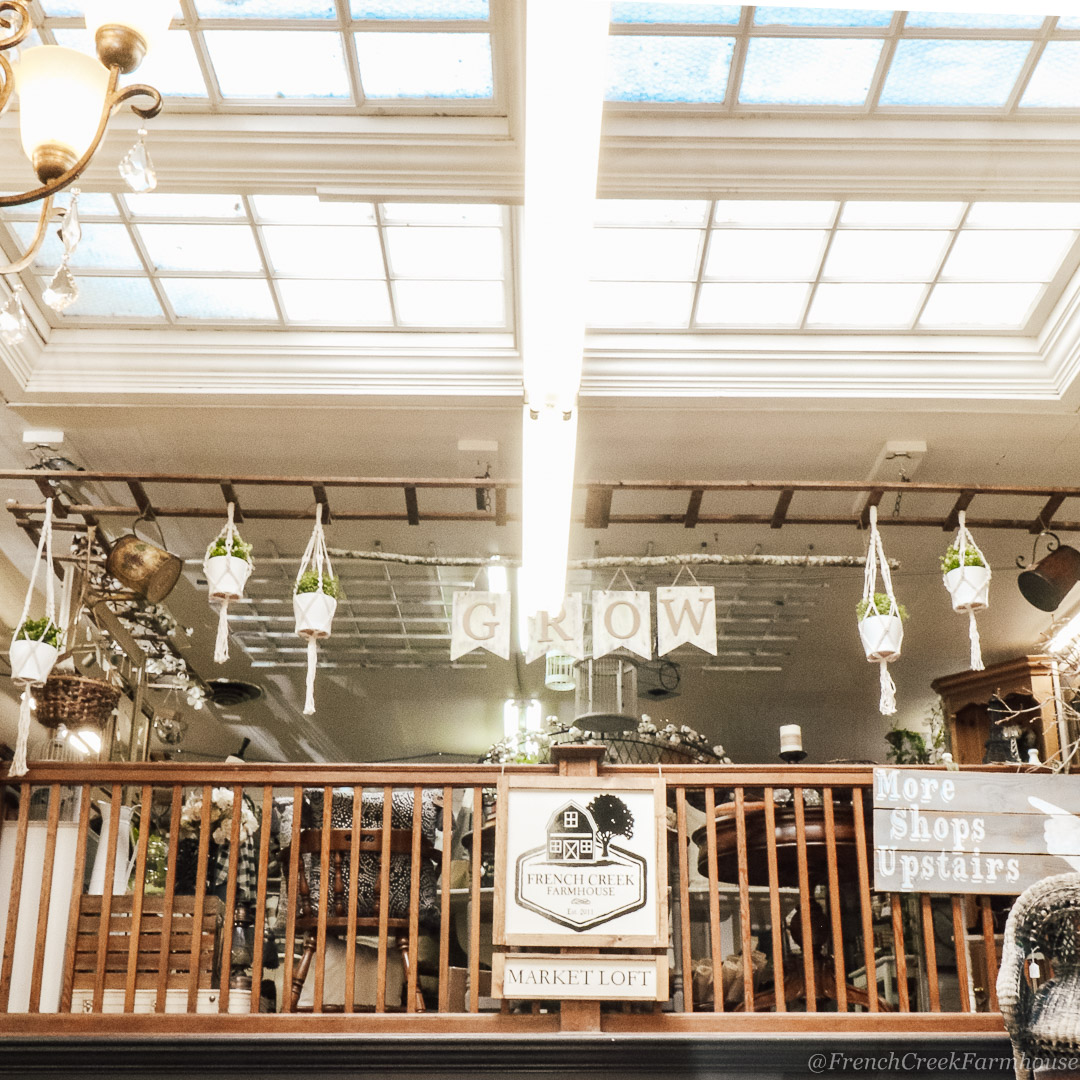 Do you love hunting for vintage treasures as much as I do?
Get my free vintage & junk hunting journal
Let's be email pen pals! Sign up to join our community, and get your free printable PDF Vintage Hunting Journal. This is so good!