Is Spring Cleaning Really Necessary?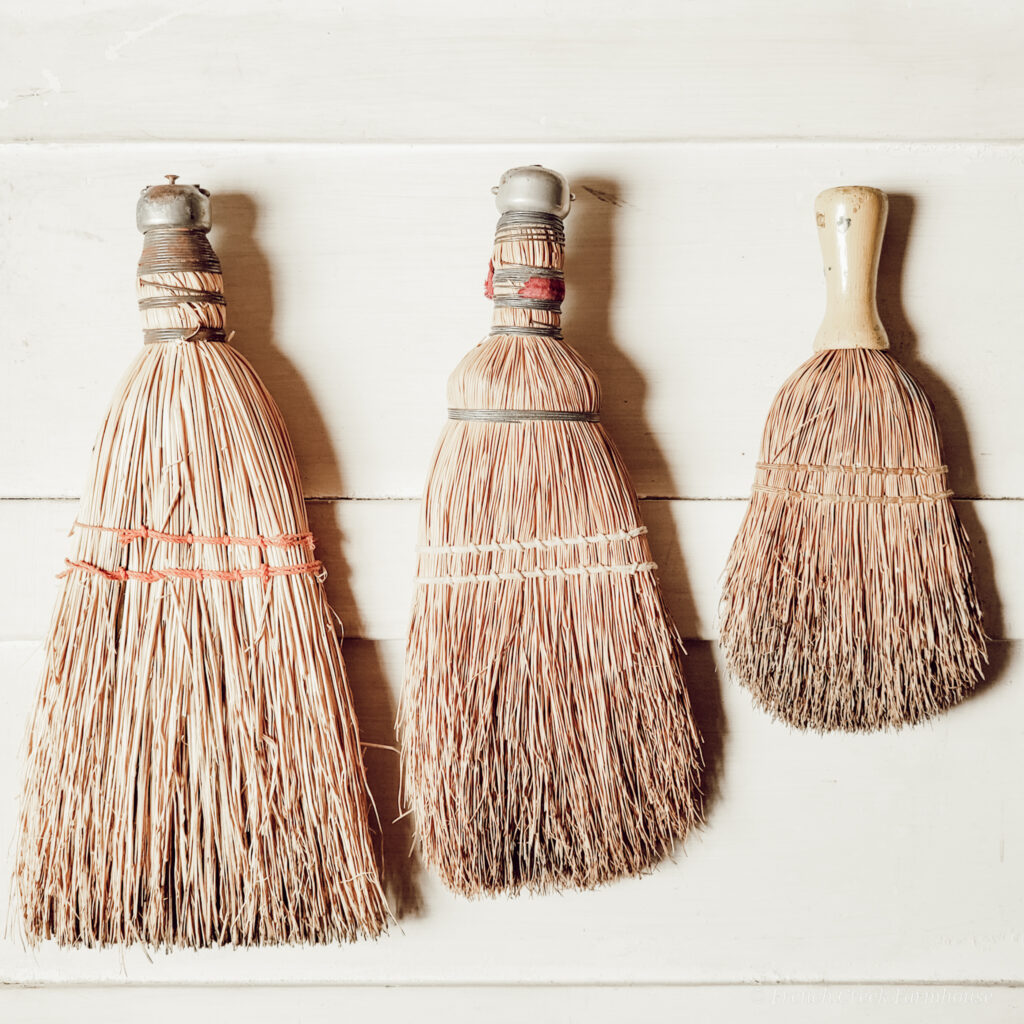 Spring is here, and with it comes the reminder that it's time for spring cleaning! Or, is it? Do we really need to do a deep spring cleaning?
If you ask me, a solid plan for seasonal cleaning is absolutely necessary to maintain your home and garden. I suppose it's because I share a lot of photos of our home on social media, but one of the most common questions I am asked is how we keep our home clean and tidy.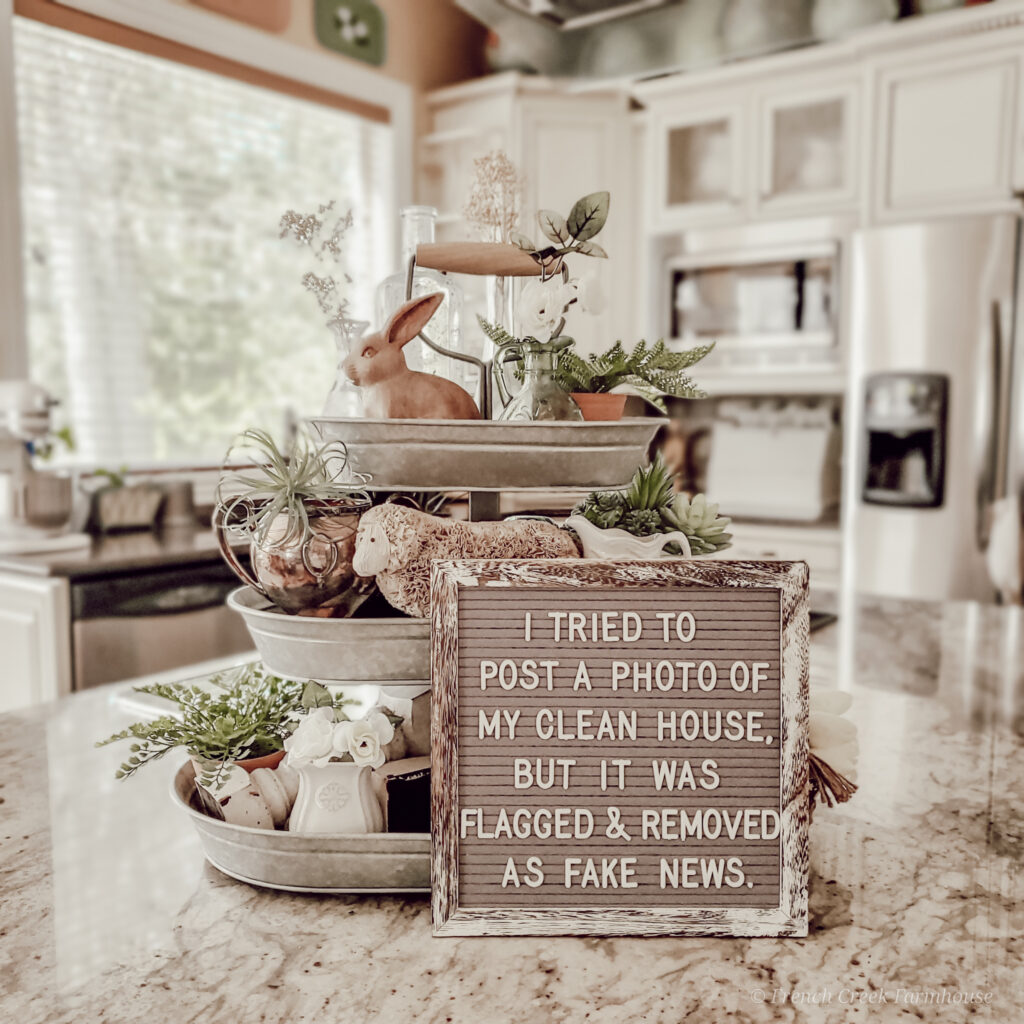 Clean -vs- Tidy
Let's just clarify–clean and tidy are not the same thing.
Clean is the opposite of dirty, and tidy is the opposite of messy. These are definitely two separate ideas, and our home is often not all that tidy. We have fixer-upper projects that suddenly require all of the furniture from one room to be crammed into another. I frequently redecorate areas of our home, and that means hauling out loads of storage boxes to unpack and repack. And, of course, I love DIY and craft projects…both of which have a way of taking over our spaces from time to time.
When I take photos, I (obviously) tidy things up. It would hardly be interesting to show you a messy space. But it's fair to say that there are messy moments in our home on a regular and rotating basis.
But cleanliness is another story altogether. We have a pretty set routine for cleaning our home, and once you have it scheduled out, it just becomes a normal part of your week, month, or year.
But that begs the question…if you have a defined plan for cleaning your home every week, is spring cleaning really necessary?
I still say yes, and I'll tell you why…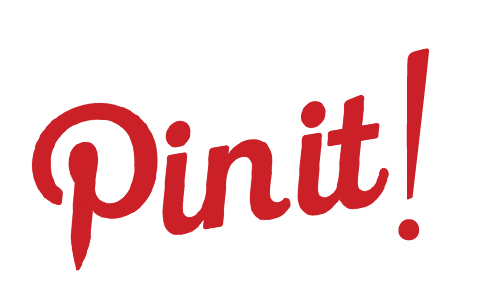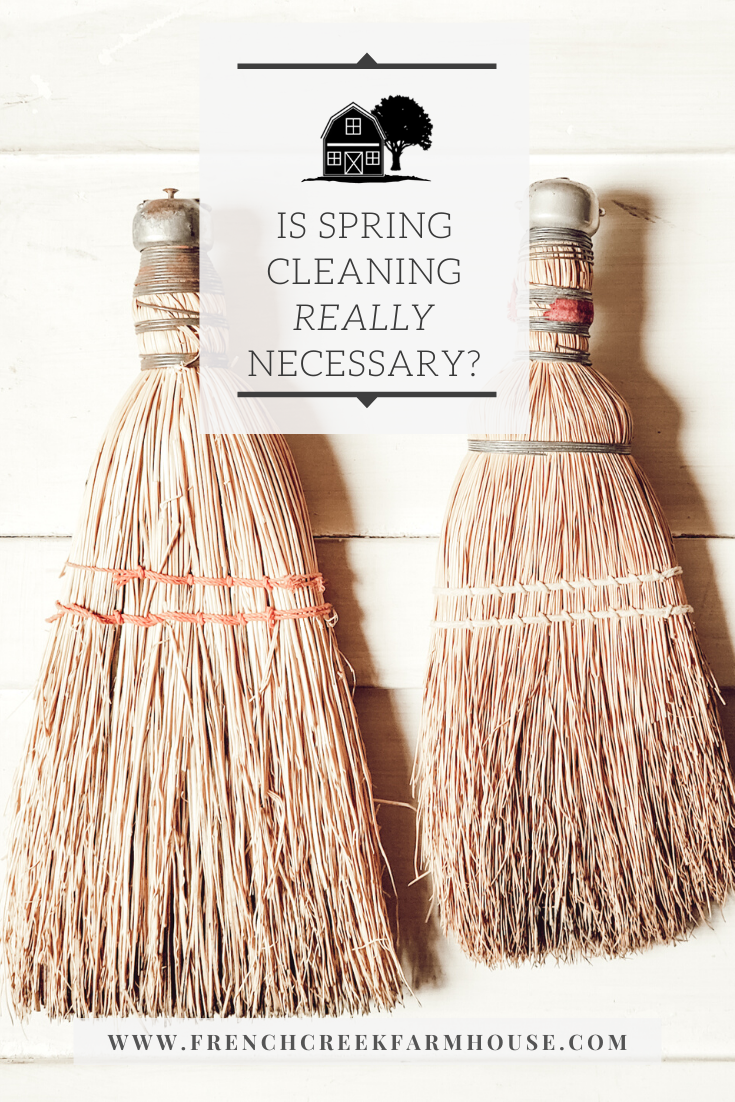 Disclosure: This is not a sponsored post, and I have received no compensation for sharing anything that follows. Some links within this blog may be affiliate links, and I might earn a commission if you make a purchase through that link. This usually amounts to cents, not dollars, and helps to support the projects featured on this blog. I only recommend products from companies that I have found to be trustworthy. Read my full disclosure here.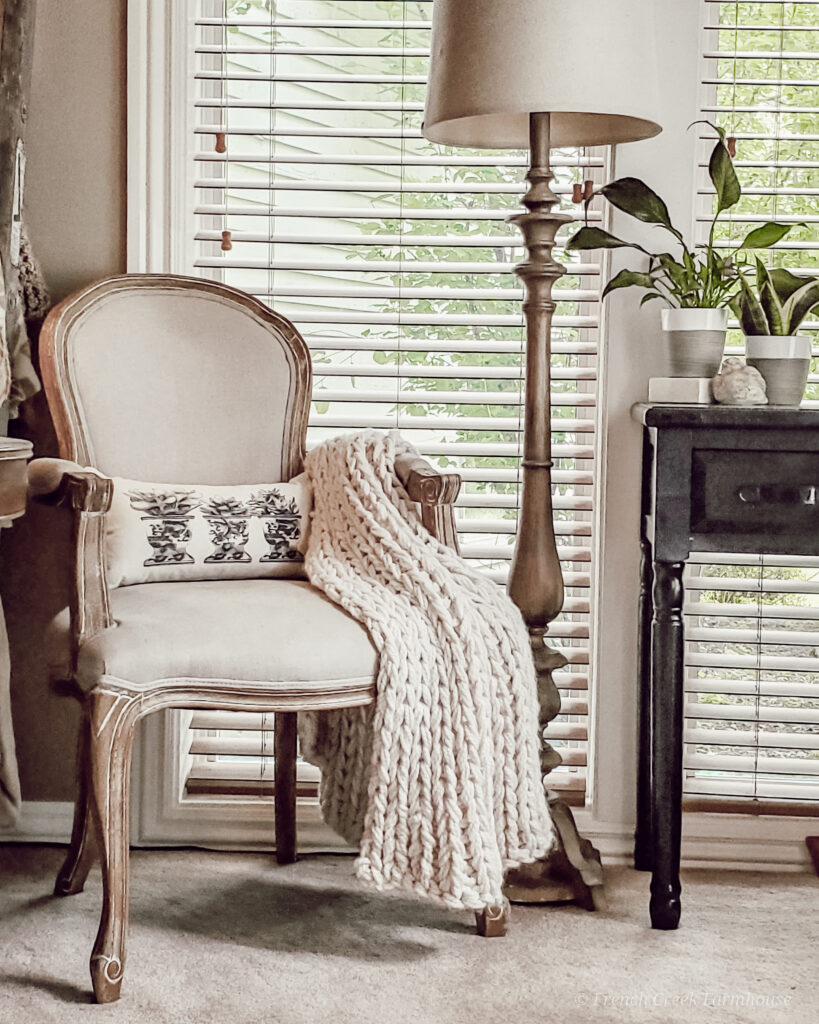 Spring Cleaning is Different From Normal Weekly Chores
There are things that everyone does on a regular basis. Washing the dishes, doing laundry, cleaning the bathroom, mopping and vacuuming, taking out the garbage…these are all normal weekly chores.
Spring cleaning is another level of home cleaning and maintenance that's specific to the season.
Spring is the time to refresh your home after a long winter of your family nesting in the house. It's also the time to prepare your garden for summer and to do home maintenance chores for the coming year while the weather is more agreeable.
In my FREE printable guide, Keeping House: Spring Edition, I've broken down all of the tasks that you should tackle during your annual spring cleaning. I've included indoor, garden, and home maintenance task lists, so you have every part of your home covered. Plus, my guide is perfectly sized and organized to fit into your home maintenance binder so you have it readily available each spring. And, I've even included bonus chore lists that you can use year-round!
Get your home & garden ready for spring!
Get my free printable spring cleaning guide
Let's be email pen pals! Sign up to join our community, and get your free printable PDF guide with all the springtime chores, tips, and planning tools you need to get your home and garden ready for the season. This is so good!  
Seven Surprising Benefits to Spring Cleaning
In addition to maintaining your home, there are some serious benefits to spring cleaning. You can actually make a difference to your health and the health of your family simply by taking care of your home!
I doubt the idea that 'tending to your home makes for a healthy family' is all that surprising to most homemakers. There's a reason why we're instinctively drawn to nesting habits. Even the act of decorating your home is about more than just making something pretty. There are real health benefits to homemaking, and spring cleaning can truly make a difference, as well.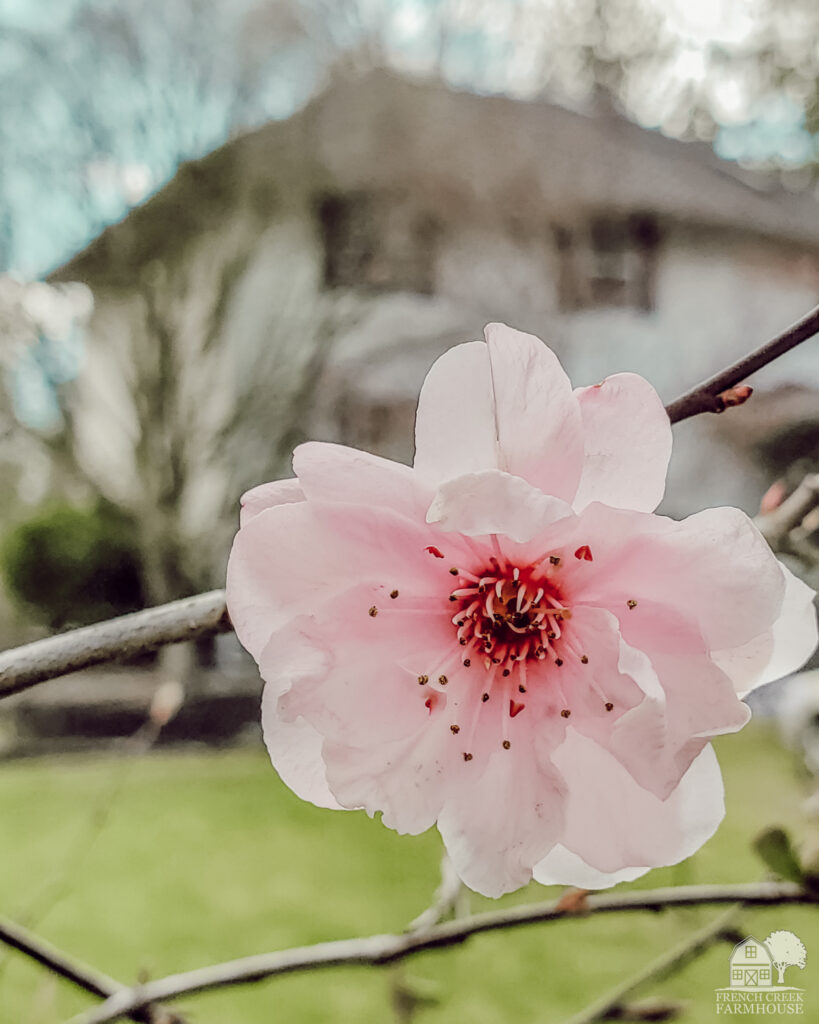 1. Spring cleaning improves immune health
I suffer horribly from seasonal allergies and have my entire life. When my allergies are at their worst, I'm also more susceptible to getting sick.
When your body is fighting harmless things like dust and dander as part of an allergic response, you will be more vulnerable to actual threats like viruses. Reducing allergens and improving your breathing can be a serious boost to your immune health [source].
2. Spring cleaning aids in stress reduction
I don't know about you, but when my home is clean and tidy, it just feels better. There's a sense of calm and peace when I finish my chores, and everything is well-maintained.
That's not just my imagination. It turns out that there are studies showing the impact of how we feel about our homes on our levels of stress and general well-being. So, there's real science to confirm how important spring clean can be!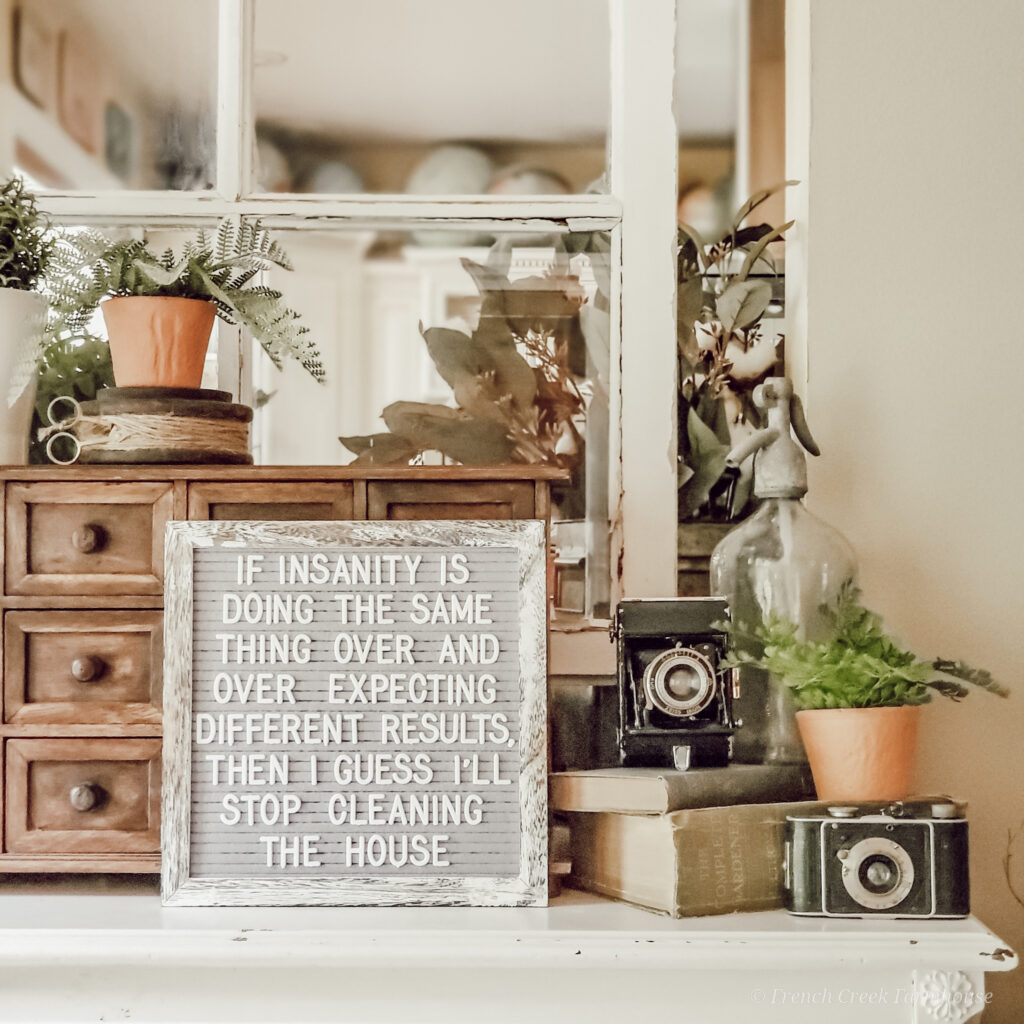 3. Spring cleaning is one part of a practice of healthy habits
If you're trying to make healthier choices in your life, you might find that one good thing leads to another. I mean, who among us doesn't know that we're more likely to eat junk food and binge-watch Netflix when we're stressed? We've all been there!
Spring cleaning can be one step toward making better, healthier choices in other parts of our life, too. It not only feels good, but it does good things for us!
4. Decreasing clutter during spring cleaning improves productivity and focus
This is a big one for me. Whenever I'm feeling distracted, I know that it's time to tidy things. It inevitably helps me to re-focus and get more accomplished when there isn't the weight of disorganization hanging over my head.
Sometimes, I will pause for 30 minutes in the middle of the day and just work on tidying one area of our home. It can save me hours of lost productivity, plus, I have a peaceful space at the end of my chore break!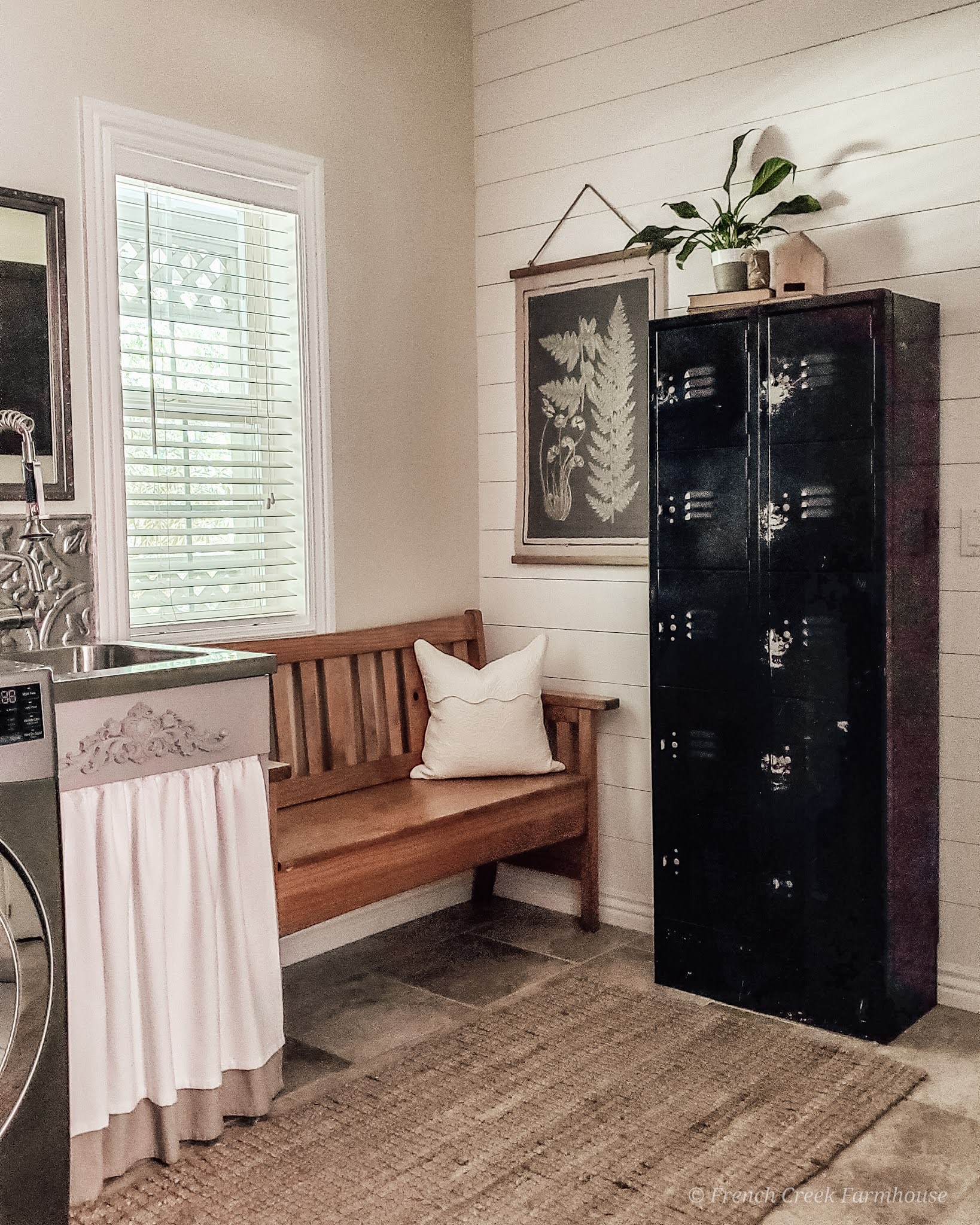 5. Selling or donating items you no longer need after spring cleaning benefits your community
It can be soooo easy to become burden by STUFF in our culture. Soon, the stuff controls us, and that's never a good place to be.
Selling unwanted items can put some money back in your pocket to save for more meaningful goals. Not to mention the fact that it helps someone else! Your unused items might be just what someone else needs, so you can really help your neighbors out by spring cleaning.
I have been gradually working to reduce some of my decor items, and I add new items into our online shop frequently. I figure that if I have to keep buying storage boxes, it's time to downsize!
If you don't want to bother with selling the items you've decluttered, you can always donate them to a charity, too. Don't forget to ask for a tax receipt when you do!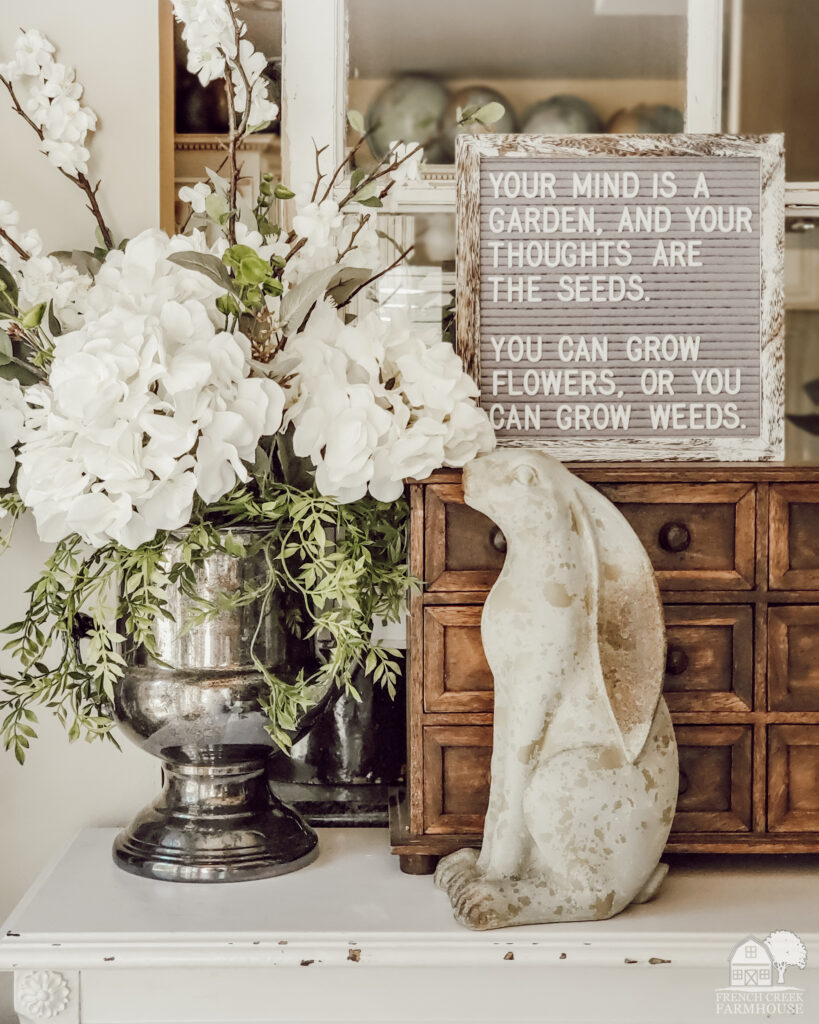 6. Spring cleaning promotes happiness
I spent six years in graduate school earning my PhD, so I'm allllll about the research and science of why people do the things they do and what makes people tick. I found this study particularly fascinating.
The researchers found that women who felt happier about their homes because they were more clean and tidy had healthier cortisol levels. On the flipside, there was an increase in depressed mood for the women who were dissatisfied with the amount of clutter and unfinished projects in their homes. These results remained consistent even after the researchers controlled for variables like marital satisfaction and neuroticism.
If that isn't reason enough to do some spring cleaning, I mean, what is?!
7. Spring cleaning can lead to better sleep
Did you know that people who make their beds every day are 19% more likely to get consistently good sleep? Also, 75% of survey respondents claim to sleep better on clean sheets. These are our favorite sheets for this time of year–just the right weight so they're not too hot and not too cool…plus, they're so soft!!
Of course, being less stressed and making healthier choices will all contribute to sleep hygiene as well. Since so many people struggle with sleep issues, anything that you can do to improve your nights will make for better days, as well.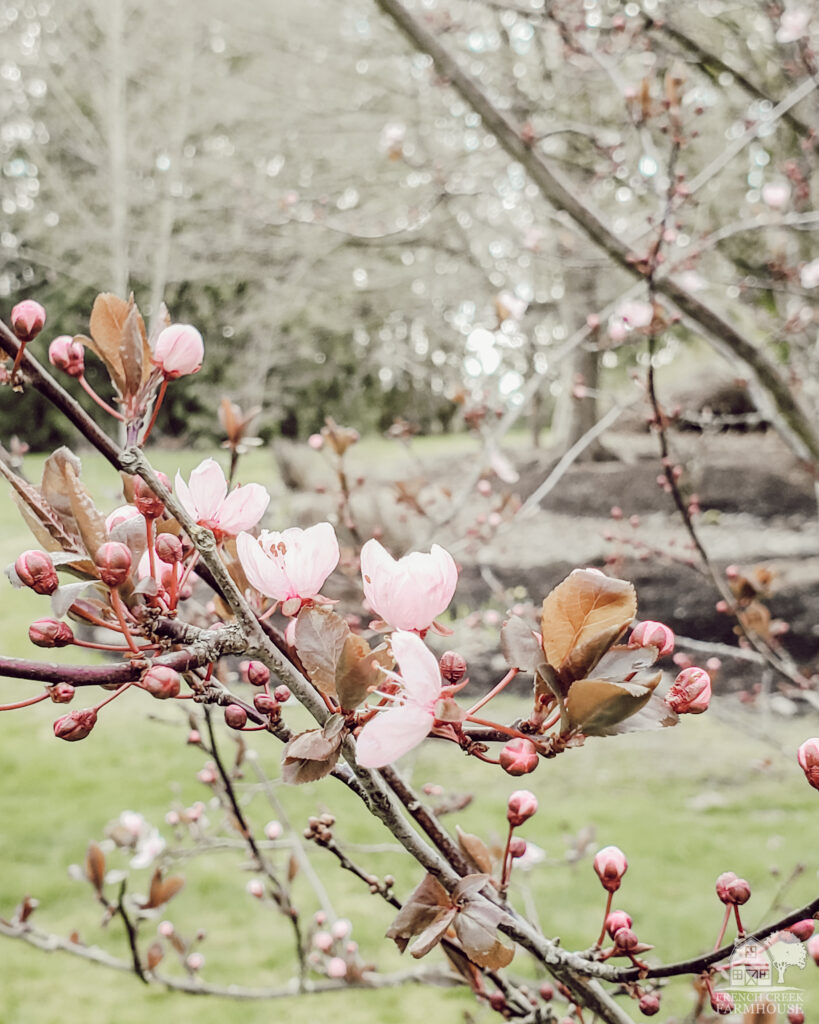 Get Started on Your Spring Cleaning Routine!
If you weren't already convinced that spring cleaning is a necessity, I hope this article gave you some new insights into why it's so important.
Be sure to snag my FREE printable Spring Cleaning Guide to help you get started. You can use my guide to start building your home maintenance binder, or add it to your existing binder, and get everything organized for the season. Happy springtime, friends!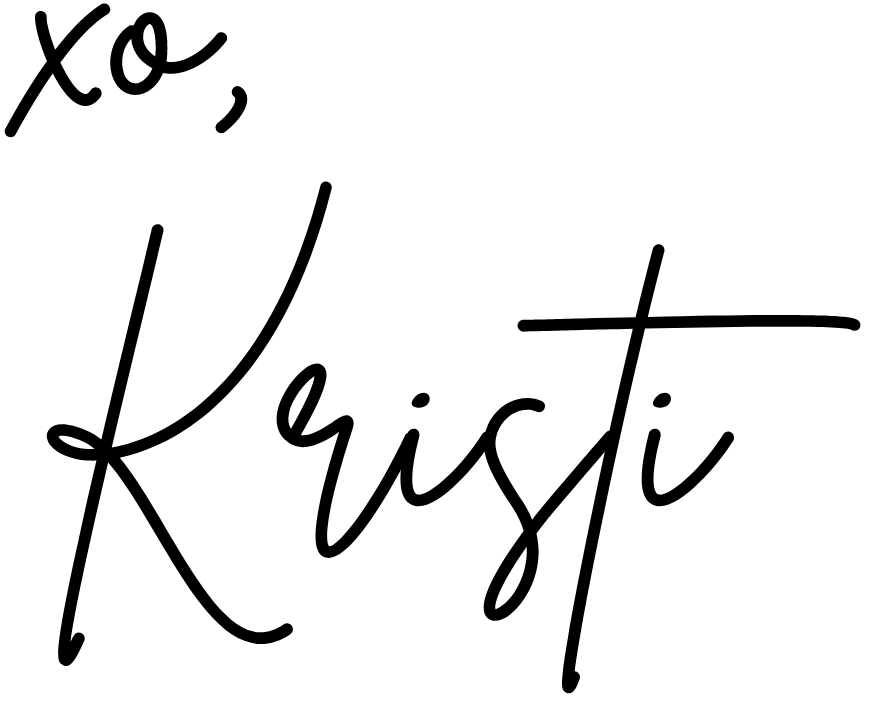 Get your home & garden ready for spring!
Get my free printable spring cleaning guide
Let's be email pen pals! Sign up to join our community, and get your free printable PDF guide with all the springtime chores, tips, and planning tools you need to get your home and garden ready for the season. This is so good!