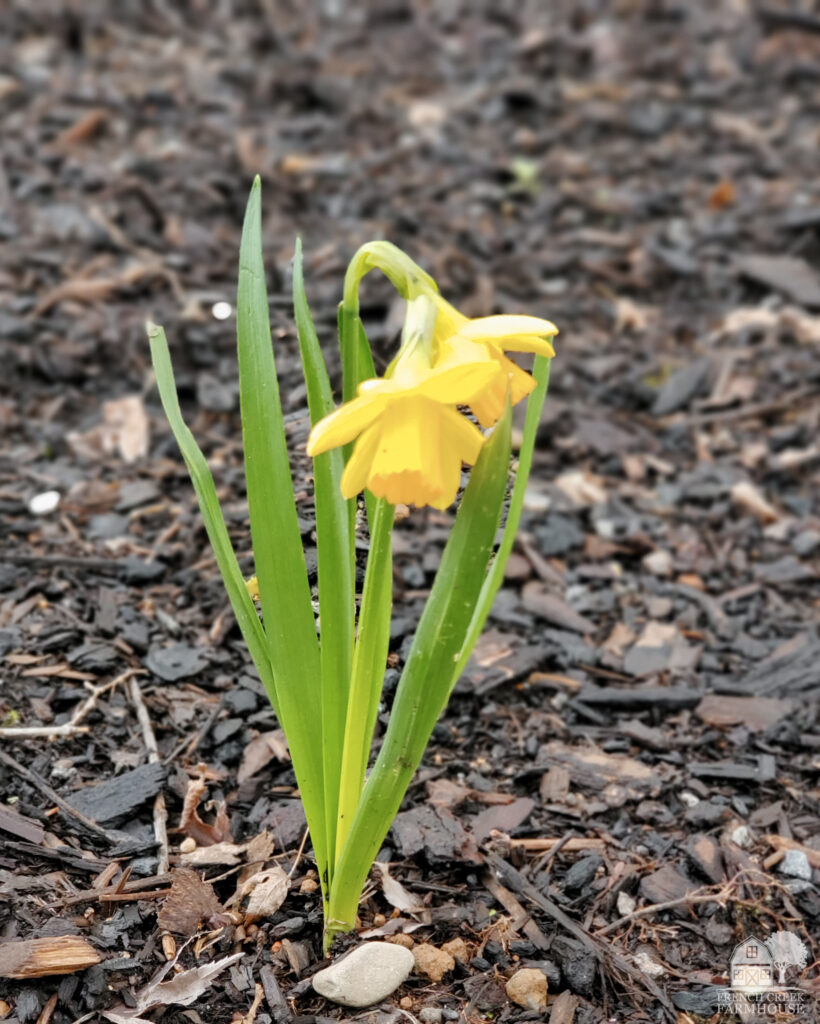 March is here, and the first signs of spring are finally popping up in the garden! Let's take a garden tour of everything that's growing this week.
Ever since we bought our home, we've spent nearly all of our free time working on the interior. Since that's where we do most of our living, it made sense to focus our effort and our budget there. We still have so many projects to tackle inside the house, but now we've started to spend part of our time making the outside beautiful, too.
Last summer and fall, we put a whole lot of work into creating new garden beds and planting bulbs. Y'all made sure to let us know that you wanted to see more of it, and I keep my promises!
Without further ado…let's take a garden tour and see what's happening in the first week of March! And be sure to pin this post so you can find all of these plant varieties again later!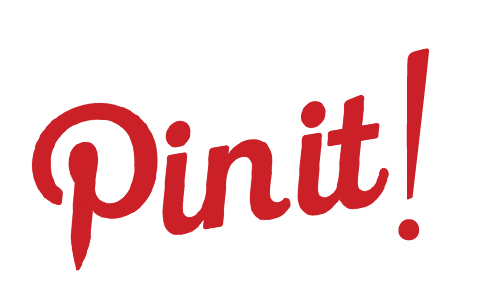 Disclosure: This is not a sponsored post, and I have received no compensation for sharing anything that follows. Some links within this blog may be affiliate links, and I might earn a commission if you make a purchase through that link. This usually amounts to cents, not dollars, and helps to support the projects featured on this blog. I only recommend products from companies that I have found to be trustworthy. Read my full disclosure here.

A Little About Our Garden
To put our early-March garden tour in perspective, I should probably make sure you have the background details!
We live in the Pacific Northwest…Washington state, to be exact…and that means we get quite a bit of rain, and not as much sun as would be nice. Our land is also bordered on one side by a gorgeous stretch of old growth forest. That provides a lot of shade, and it also dictates what we can grow.
In case you wondered, we live in hardiness zone 8b. Here's a map of our state so you can see where Snohomish is…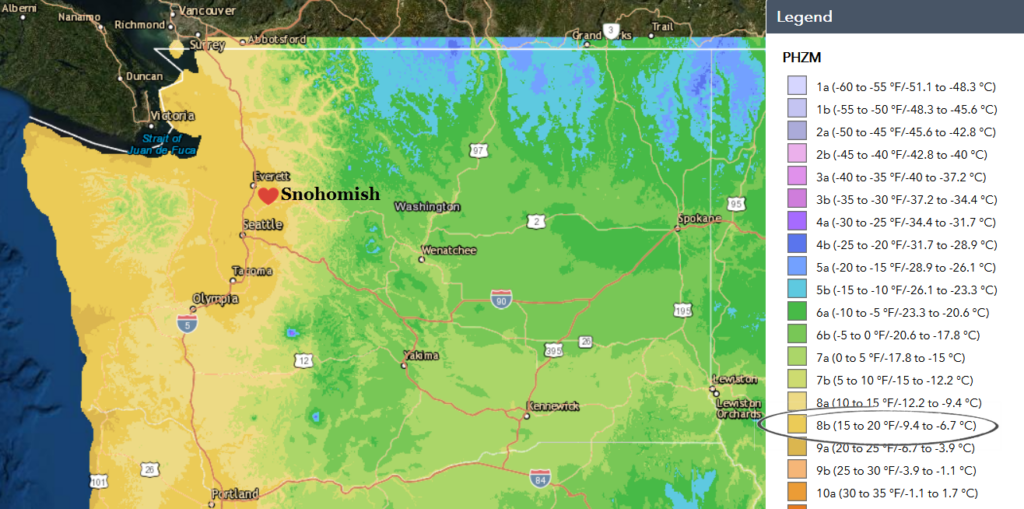 Snohomish is in a fertile river valley where corn and cows are abundant. We're about an hour from Seattle, 30 minutes to the Puget Sound, and when the wind blows just the right way, we can actually smell the salt air every once in a while!
At the same time, we're very close to the mountains, so we get an interesting mix of weather each year. Our seasons are fairly well defined, with fall and spring being rainy, mild, and lasting the longest. Winters and summers are both rather short, in comparison.
Currently, our daytime temps are in the upper 40s and low 50s, with overnight lows still being right around freezing (some nights in the 20s, some in the mid-upper 30s). We have about 11½ hours of daylight per day right now–which is rather delightful after a long, dark winter.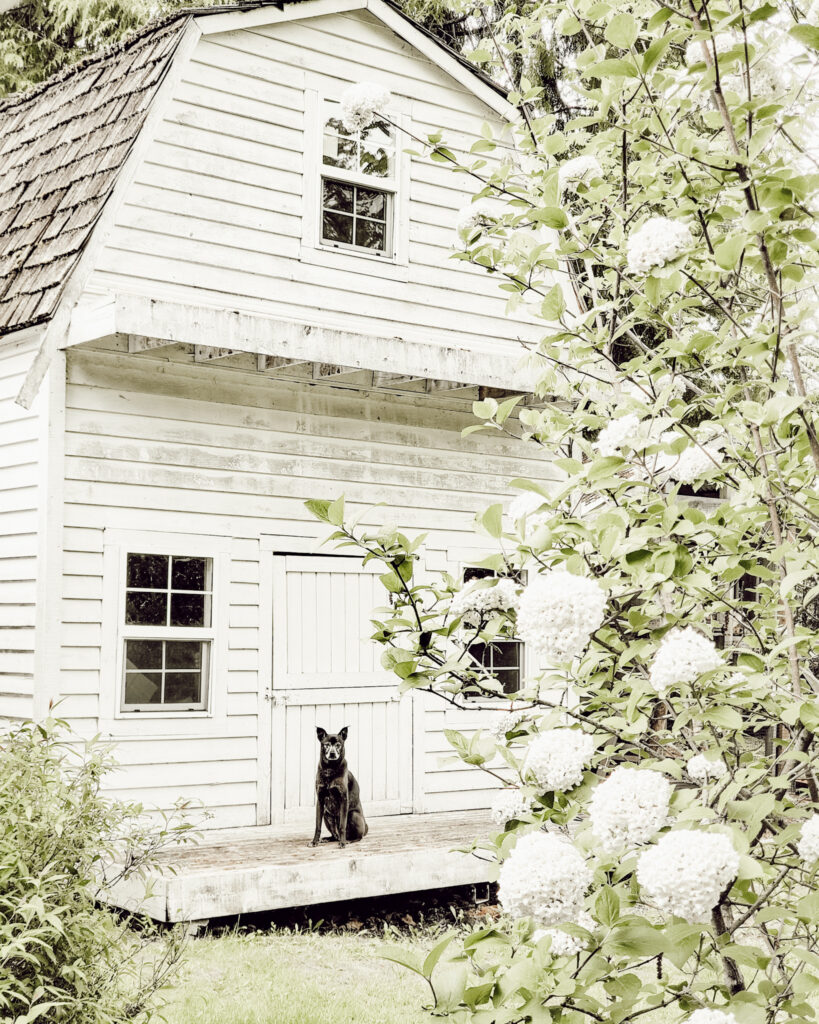 Garden Tour: First Week of March
Just two weeks ago, we were still getting snow, so we are truly at the very beginning of the growing season in our garden. I'll be looking forward to sharing the progress of our blooms with you in more garden tours as spring progresses!
Until then, here's what's growing this week…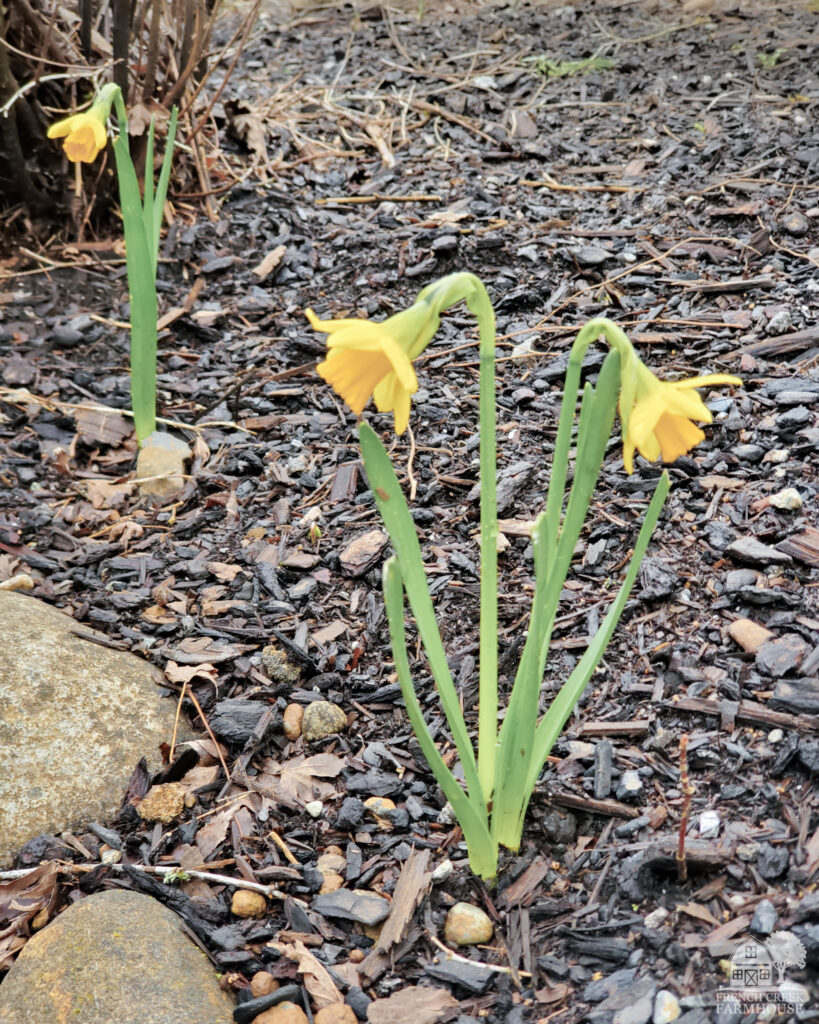 The Gold Medal Goes to Tête-à-tête Daffodils
The first flowers to bloom in our garden this year were our miniature daffodils (narcissus tête-à-tête). These are a dwarf variety of daffodils that are so sweet and petite! They only stand about 6-8″ tall, so they're perfect for borders, or rock gardens like where I have them.
These little beauties are also naturalizing, which means that they grow back year after year. We only have a handful of these in one bed, but I intend to plant more of them throughout our garden since they are a nice early-blooming treat after a long winter! You can get some quite affordably for your garden HERE.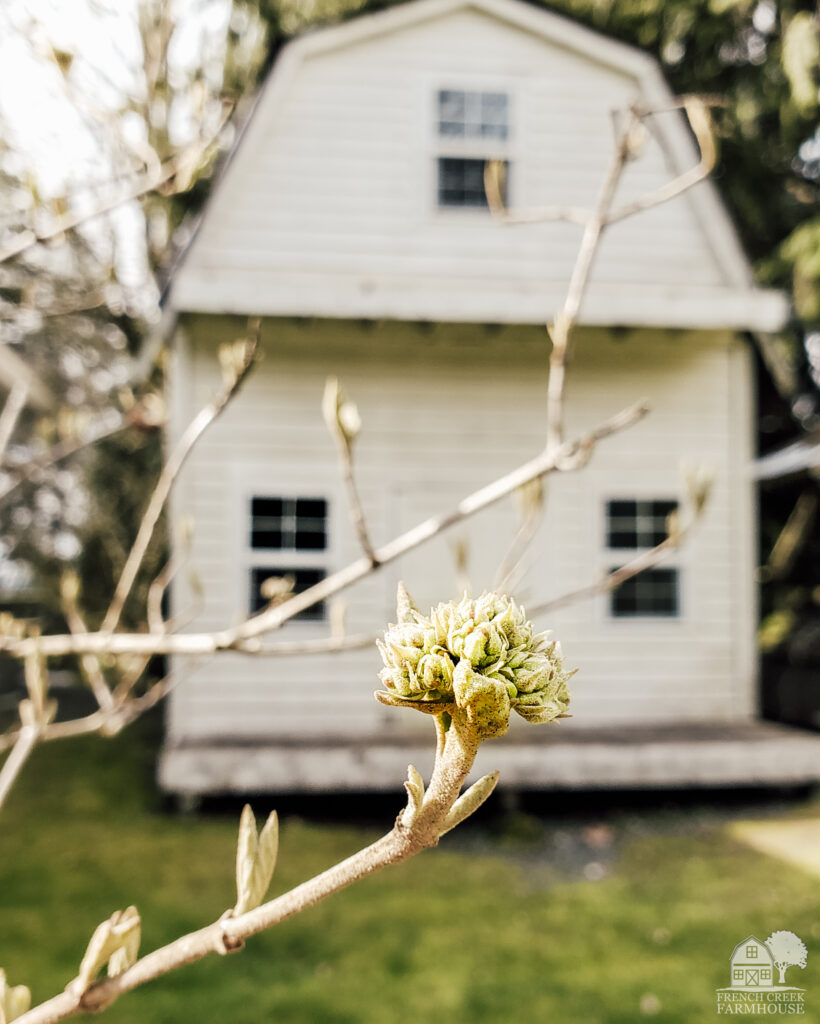 Snowball Viburnum: My Favorite Shrub
The early buds on our snowball viburnum are a very happy sight to see–one of my favorite plants of all time!
At the beginning of this section, I gave you a glimpse of what our viburnum looked like last spring once it started blooming. I love how beautiful and fragrant this plant is, and I plan to propagate more of them with cuttings to make the whole farm smell so sweet.
The variety we have (viburnum carlcephalum) blooms a little later in the season, but it is well worth the wait! This particular variety is so fragrant that you will almost be knocked off your feet with the amazing scent! It has a combination of sweetness and spiciness, sort of similar to cloves, that is just incredible.
Viburnum is an extremely low maintenance plant, too…which I really like. We prune it about once every 3 years, otherwise it gets very tall. But plant it in a sunny spot, and you will be greatly rewarded with an easy and beautiful show each spring!
Viburnum vs Hydrangea
Some people confuse viburnum with the hydrangea because they are both deciduous shrubs that have a very similar type of bloom. However, they are two completely different species. The viburnum grows much taller than a hydrangea (easily reaching 12′ or more if not pruned), and although they bloom for a shorter amount of time (only a matter of weeks), the blooms are typically very large compared to hydrangeas, too. While hydrangea blooms seldom reach 8″ across, some varieties of viburnum heads can be 8-12″ diameter!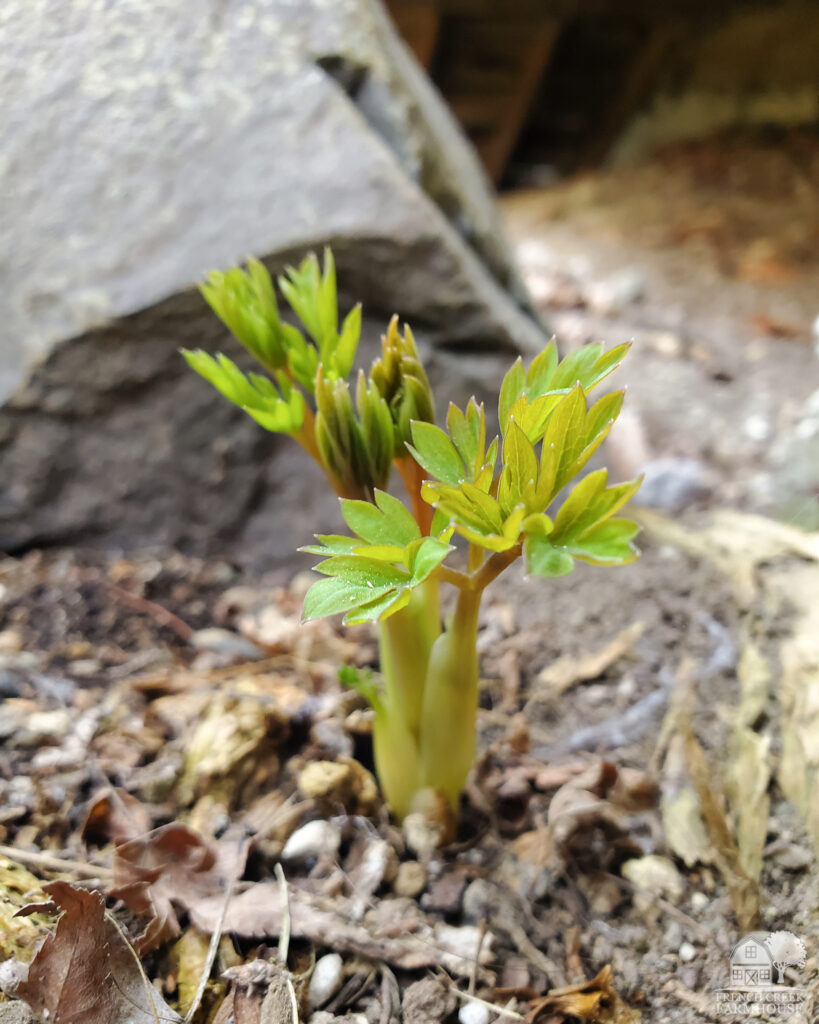 A Newly Sprouted Bleeding Heart
Before we moved to our home, I spent a lot of time cultivating a garden in our previous home. It was really tough to leave all those plant babies when we moved!
One of my favorites at springtime is the Bleeding Heart (Dicentra spectabilis), so named because of the shape of the bloom:
I had a gorgeous plant near the front door of our previous home, and I adored it. Fortunately, someone had planted one here at the farm at some point, too! We didn't discover it for quite some time because the property was so incredibly neglected and overrun with weeds, but now, it's thriving in a shade garden near the front porch.
If you have a shady area, but would enjoy bright colored blooms, the Bleeding Heart is a great choice. This is a plant that loves shade (or part shade), and is sooooo low maintenance. It will die back every year, and then be reborn again the following spring, so make sure to plant it somewhere where it will have space once it reappears the next year.
Although mine is just in the early stage of sprouting, it gets LARGE as the season goes on. I can't wait to show you once it's in bloom!
If you order a Bleeding Heart, be aware that you'll receive a bare root that looks a little like a dried out stick. Have no fear! Plant that baby in the ground according to the directions, and you'll be rewarded in the spring! You can also divide this plant every few years and continue to have more of them for your garden.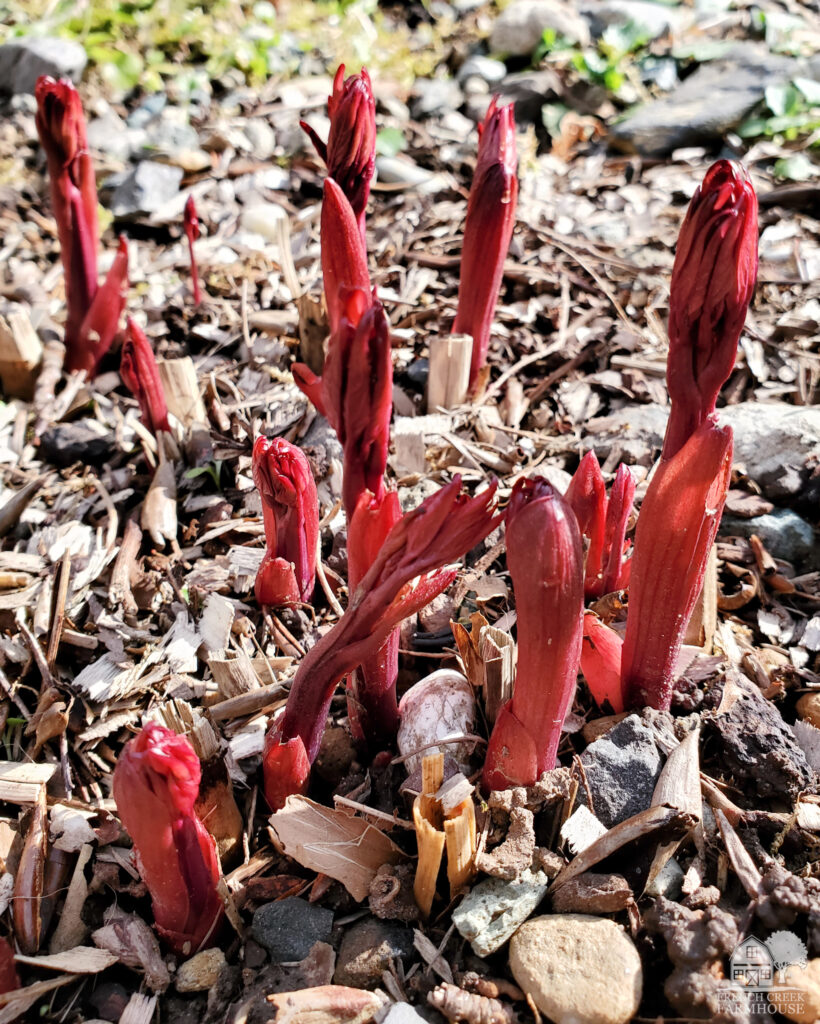 The First Signs of Peonies
Is there anything more beautiful than a vase full of peonies in summer? They are always showstoppers of the season!
I say that, but the truth is, it's rare that I cut any peonies from our garden. My allergies don't care to have cut flowers in the house, and I really love to enjoy them flourishing in the garden versus watching them die in a vase.
As a compromise, we grow peonies in the garden, and I purchase the artificial variety to use around our home!
Currently, we have a gorgeous, vibrant red variety in our garden called the Karl Rosenfield peony (paeonia lactiflora). Its color is like a raspberry-red that is just stunning. Here's a quick photo I took of one in bloom last year…absolutely no editing!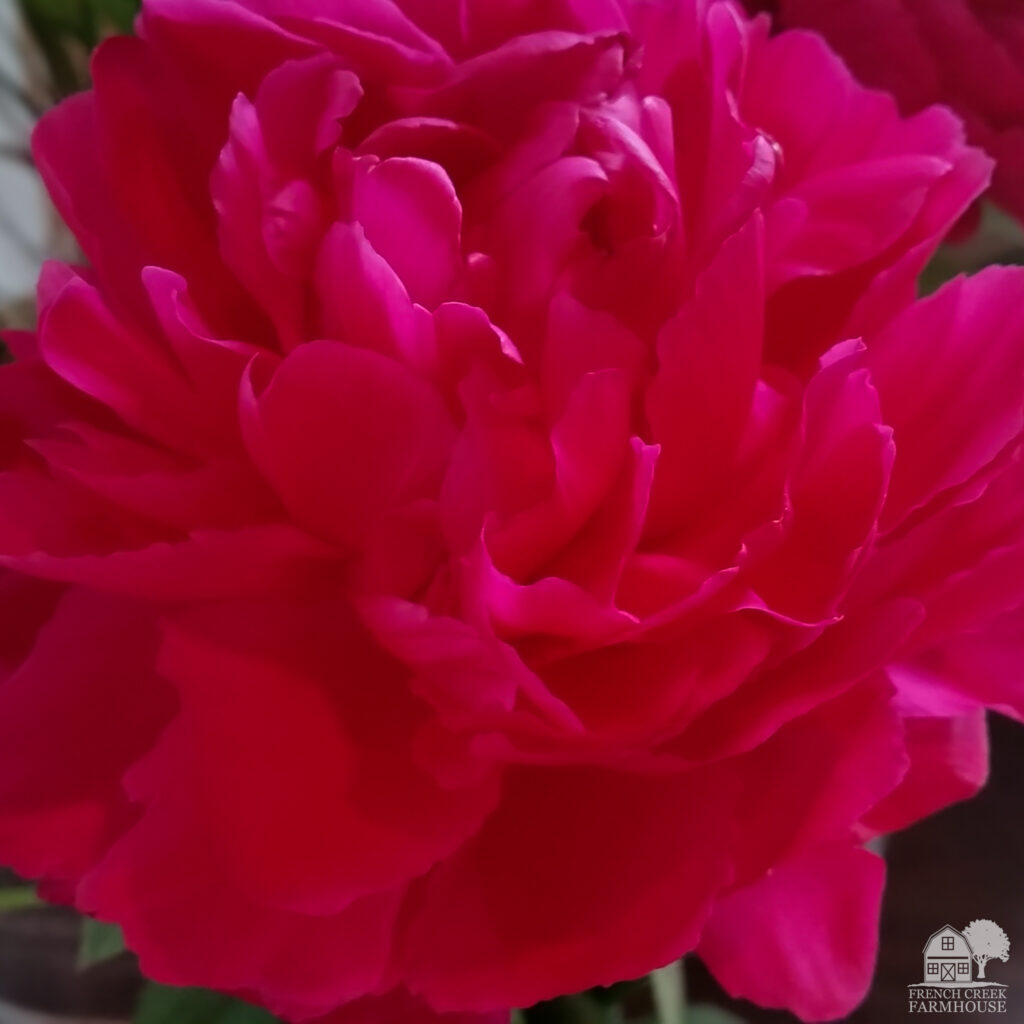 This particular variety actually does have a fairly long lifespan if cut while in bud (about a week in a vase). In the garden, they'll bloom for about 7-10 days, so it's kind of a wash. However, if you stagger the timing of your blooms, you can enjoy peonies in your garden throughout the season!
I'm already in the planning stages of where I'll be adding more varieties of peonies to our garden this year. I'll be sharing more about the colors and varieties I'm looking at over on my Facebook and Instagram stories, so stay tuned for more of that conversation!
Peonies tend to get very top heavy, so I keep them staked to prevent the blooms from falling over onto the ground. Last year, I actually had to use a tomato cage because they got so tall! After the blooms are spent, we let the greenery die back naturally before doing cleanup in the fall.
What you first see the next spring are the little sprouts like we're peeking at this week…and then you know that something beautiful is on the way again!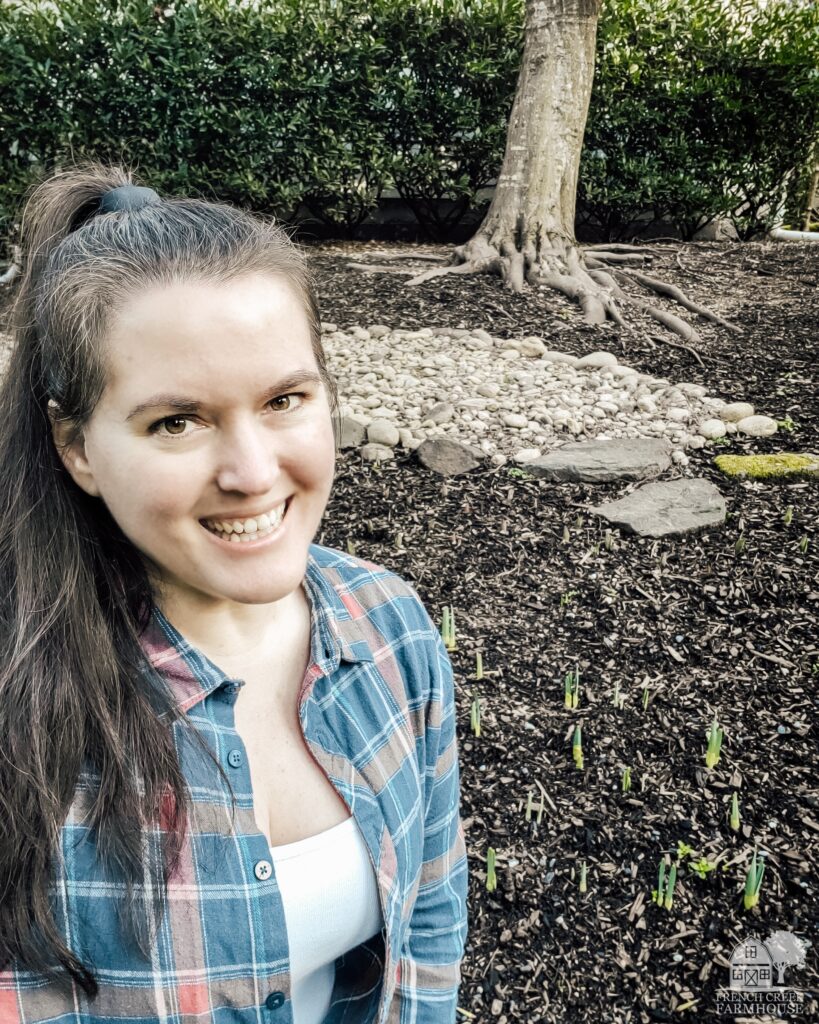 Hello, Daffodils!
While the mini yellow daffodils were the first plants to bloom in our garden this year, we're still waiting for the big show of our White Diamonds daffodils (narcissus 'White Diamonds'), which are new to our garden this year.
Technically, White Diamonds is a mix of three varieties of daffodils: Obdam, Ice Follies, and Thalia. The nice thing about planting a mix like this is that you get a lovely combination of early, mid, and late spring bloomers. This mix contains both single and double flowering blooms, and they're a lovely grouping!
We planted over 100 of these last fall in a newly cut bed (more on that soon!), and I'm so excited to see them all in bloom. It just tickles me to see them all sprouting up right now…good things are on the way!
This variety, just like our dwarf daffodils, is naturalizing, so they will come back year after year. They're also deer-resistant, which is super important to me. Because our property is bordered by forest, we have deer come through once or twice a day.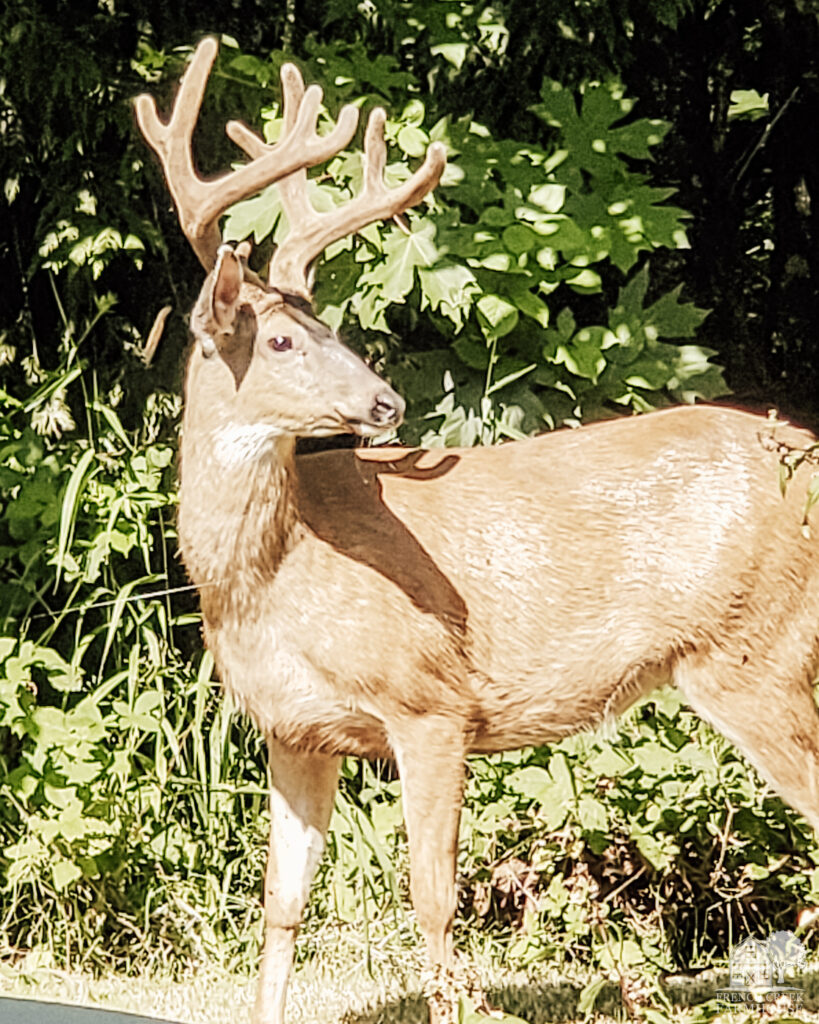 We love them as visitors…but don't enjoy that they eat everything in their path!
So far, although the footprints show they've been in the garden, they haven't touched any of the daffodils. Fingers crossed for that to continue!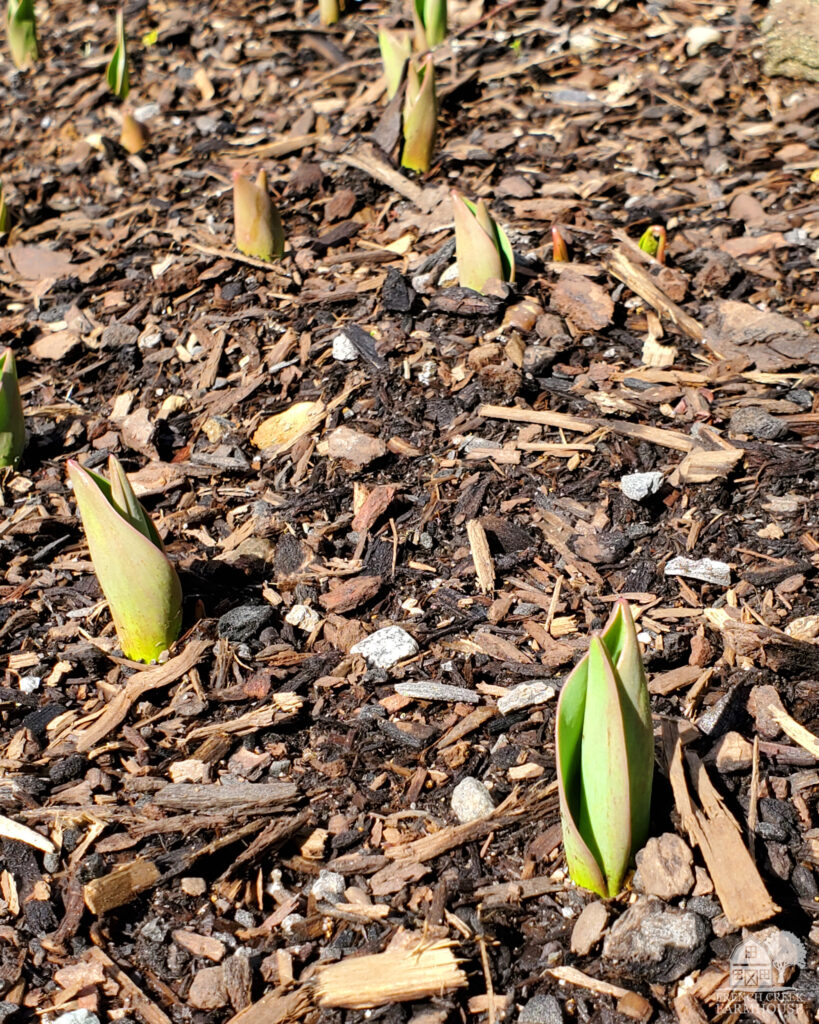 Tulips Are Breaking Ground!
When we created our new garden beds last year, I had a vision for a gorgeous wave of tulips in the springtime. I did a ton of research to choose the bulbs for this bed before selecting these. It looks like they are well on their way, and I can hardly wait to see the vision come to life!
At the time when the tulips are expected to bloom, we'll also have beautiful white cherry blossoms, fragrant white magnolia blooms, the Snowball Viburnum I showed you above, and soon after, Sweet Mock Orange (philadelphus; shown in the photo below) with its dainty white petals. For that reason, I decided to continue to the shades of white with our spring bulbs.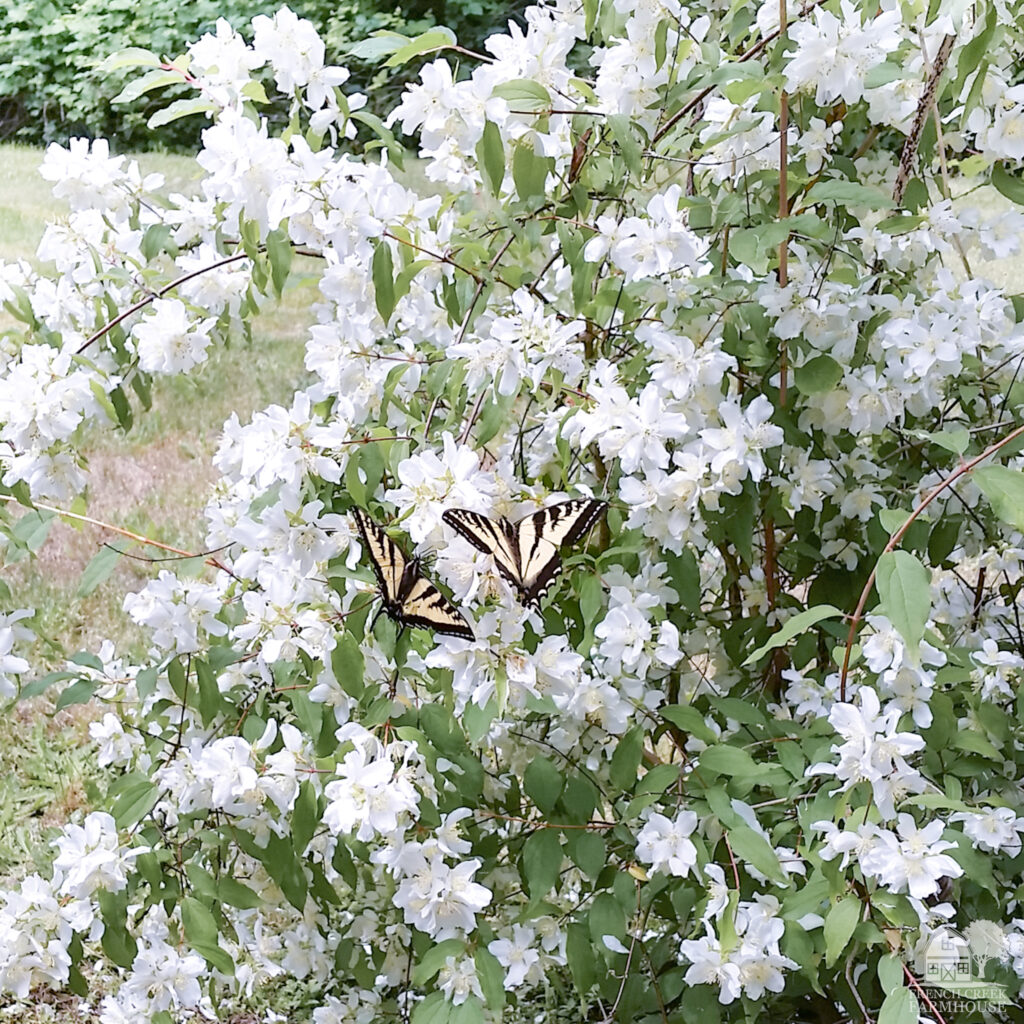 In addition to the daffodils above, we planted over 100 tulips as well! These are Ivory Floradale Darwin Hybrids. If you're looking for tulips that will naturalize and return each year, then you absolutely must choose a Darwin Hybrid.
This particular variety was created by crossing Single Late (Darwin and Cottage) Tulips with the Early Fosteriana Tulips. They have especially sturdy stems and very large blooms. For this part of the garden, I really wanted tulips that were stately and had a statuesque quality to them, and the Ivory Floradale variety promises just that!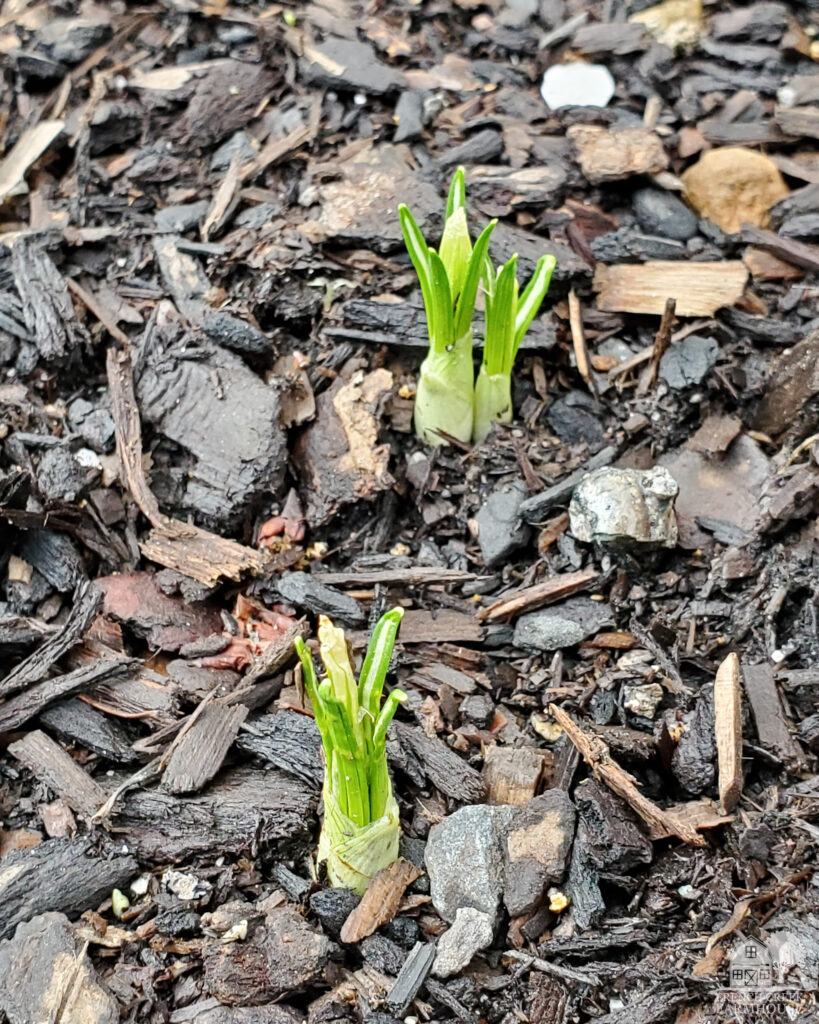 Crocus Are Sprouting!
Hoping for some mid-to-late winter blooms to hold us over until springtime, I planted 75 crocus bulbs last fall. However, I should have read through the reviews first because most people said these bloomed later in the season than they expected. That seems to be the case with ours as well because they have just broken ground! I had to seriously zoom in to get a photo since they're only about one inch tall right now.
I'm super excited to see these, though! I went with the Jeanne d'Arc giant crocus. These are an heirloom variety from 1940 that start blooming at a small height, but will supposedly grow up to the height of a short tulip. If it's true, that's something I really want to see!
What I love about crocus is that they're easily naturalizing and super affordable. For a small investment, you'll have years and years of beautiful flowers. This fall, I plan to add some more in our rock garden area because I'm just envisioning how cute they would be at the beginning of the season!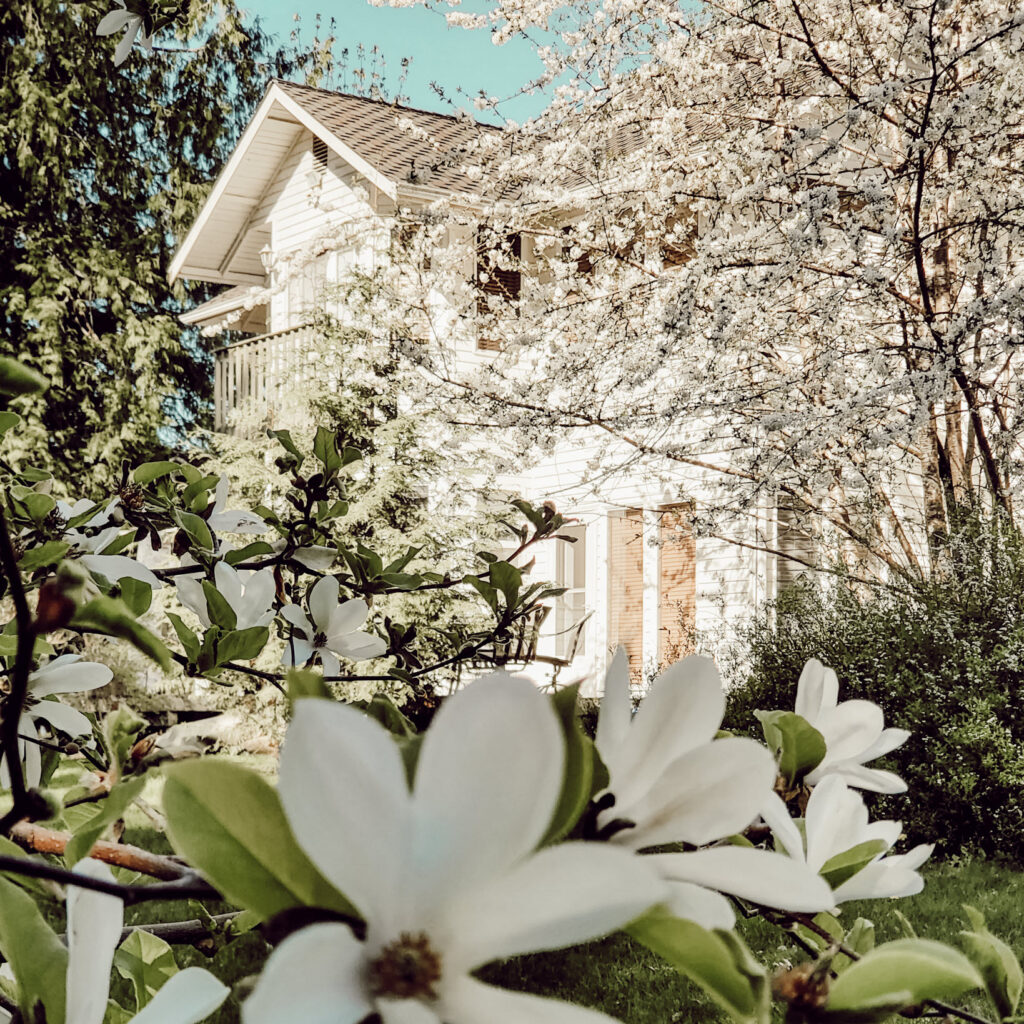 What's coming next?
I hope this garden tour was helpful to you, and I'll plan to do more of these throughout the season. Often, we only see garden tours on blogs when everything is in full bloom, but I really love to see the whole process unfold. If you're like me, let's keep hanging out, and I promise to share more as we go along!
Coming up, we're working on creating some more new beds around our deck. Because that area gets a beating with the sun, those beds will be primarily for summer blooms…think: dahlias, peonies, lilies! I'll be sure to document the process and write another garden tour as things progress with that project.
Until then, if you're working on getting your garden ready for spring, be sure to snag my Keeping House: Spring Edition guide. This printable guide is FREE to my email subscribers and has everything you need for spring cleaning, home maintenance, and garden chores to get you ready for the season.
Happy almost spring, friends!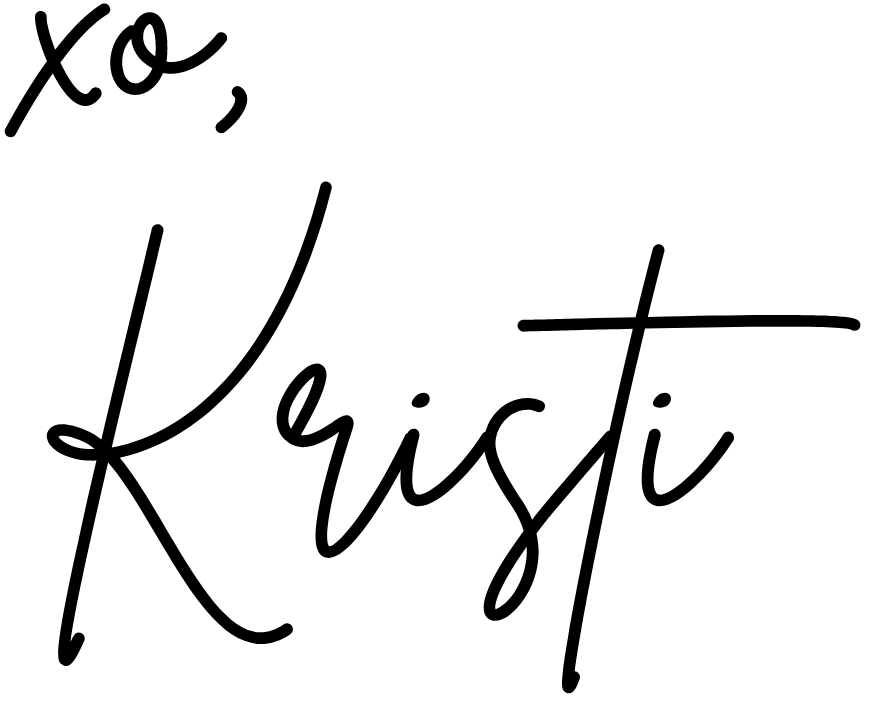 Get your home & garden ready for spring!
Get my free printable spring cleaning guide
Let's be email pen pals! Sign up to join our community, and get your free printable PDF guide with all the springtime chores, tips, and planning tools you need to get your home and garden ready for the season. This is so good!