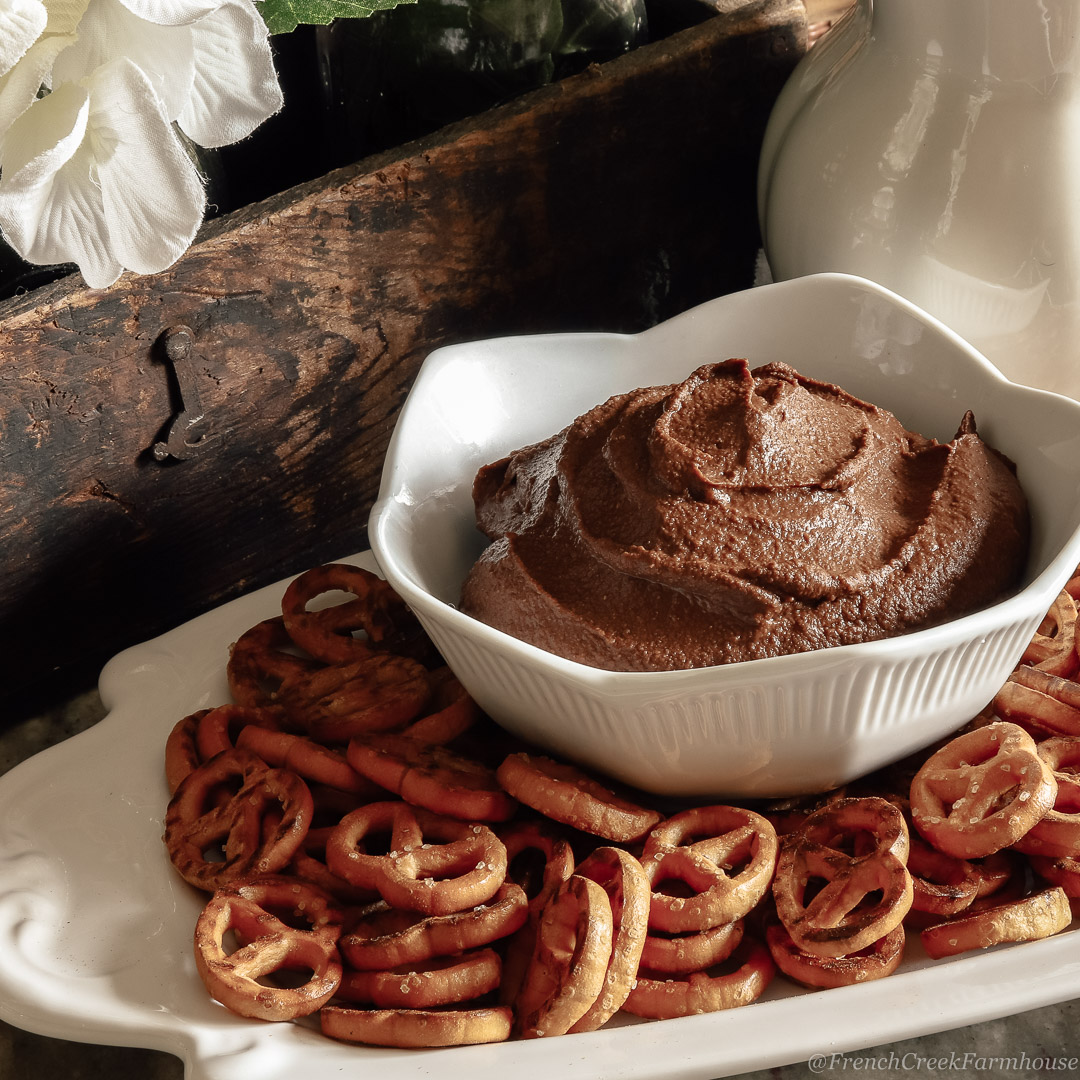 A few weeks ago, I unhitched from the sugar train. This has become a yearly post-holidays activity for me because it seems like I always find myself hooked towards the end of the calendar, wrestling with my sweet little addiction right through the New Year, and then finally I manage to scramble back onto the wagon in time to welcome spring.
It's somewhat odd because, if you've been hanging out with me for very long, you know that I don't even have a sweet tooth. I will pick savory flavors any day of the week over a sweet treat (the complete opposite of my entire family!). But every year, I get suckered into the holiday madness, and it just happens.

So when my friend Kay from Loving The Home Life asked me to participate in the Easter Food Tour she was putting together, I had an idea. Could I create a recipe that would make my sweets-loving family happy without any sugar? And–even better–could I go one more step and actually make it healthy too?!
Challenge accepted!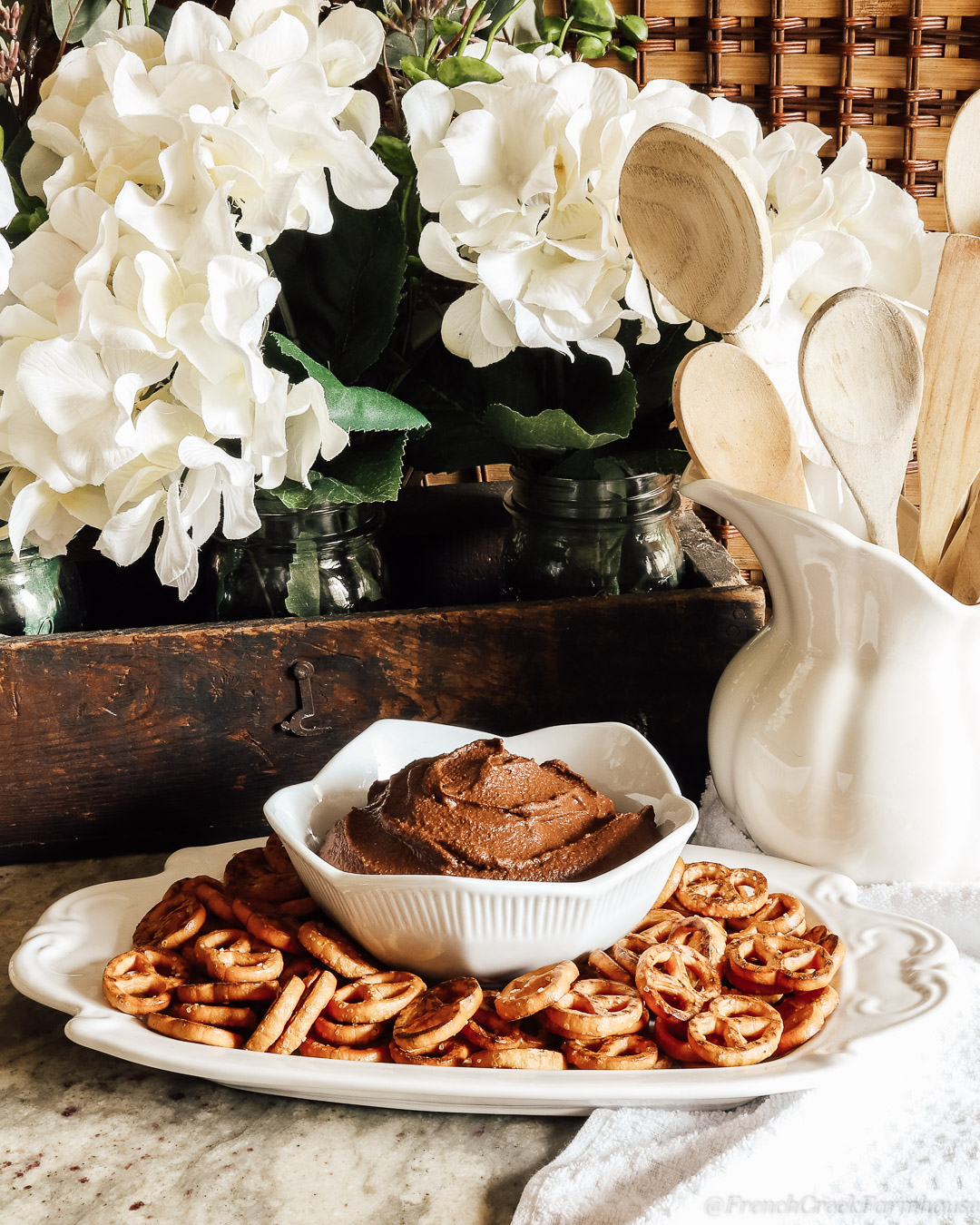 Whenever I do whip up something decadent for my family, it tends to be chocolatey. Brownies are kind of a go-to choice because it makes everyone happy and doesn't keep me in the kitchen too long.
I wanted to replicate the flavor and texture of gooey, chocolatey brownies, but make the result completely guilt-free.
Well, God bless the chickpea!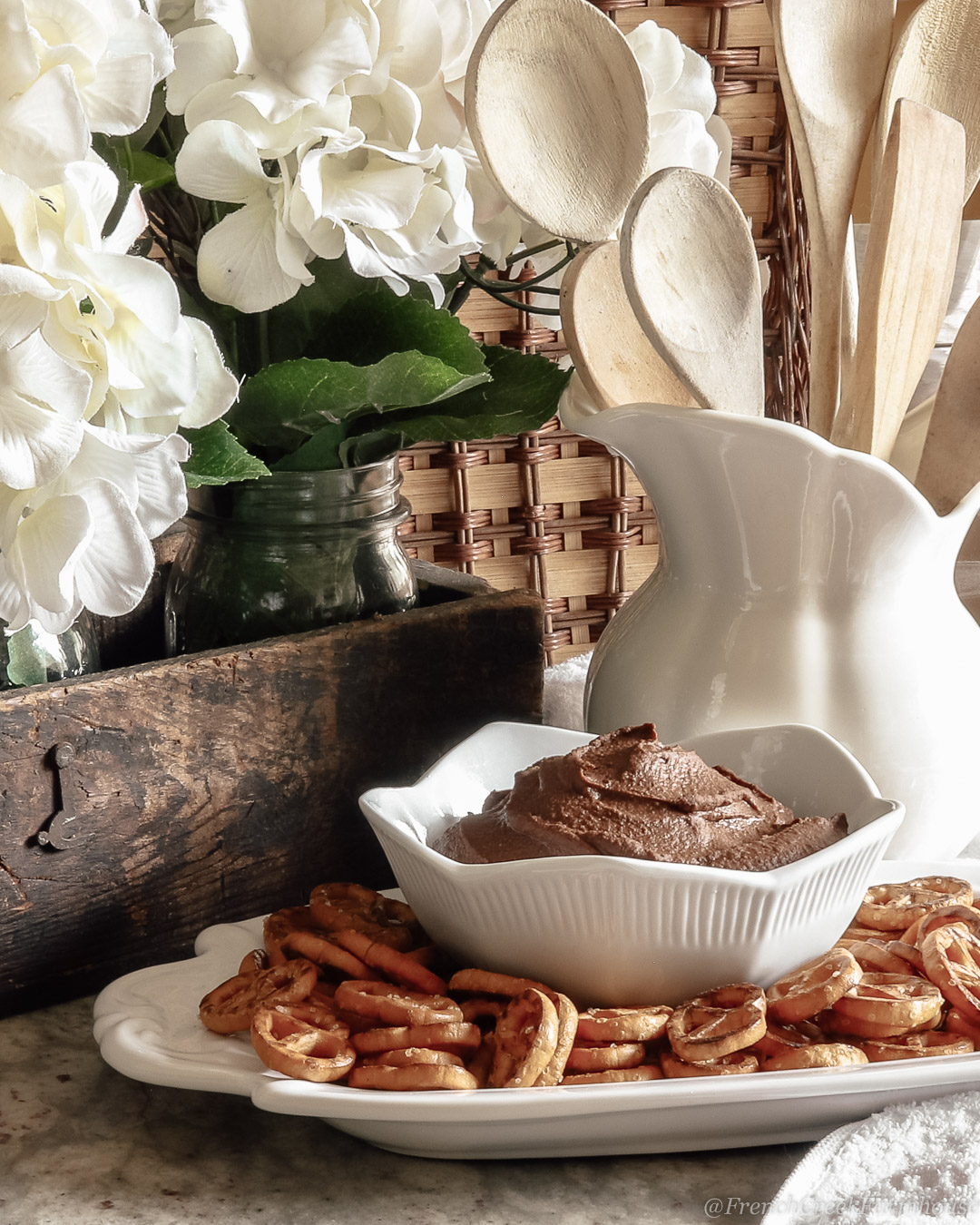 I have created so many recipes with chickpeas over the years, and I think it's got to be one of the most versatile ingredients in the cupboard. That said, if you've ever experimented with chickpea recipes, you know that it can have a funny aftertaste that detracts from the overall taste experience.
I pondered whether unsweetened cocoa powder would be enough to to do the trick. And then I remembered the flavor of Mexican chocolate. If you've never tried it, it certainly takes chocolate to an entirely new level. There are subtle spices, sometimes nuts, chilies, or cacao nibs, and the texture is much thicker and more rich than we're used to.
The result? Heavenly and healthy perfection!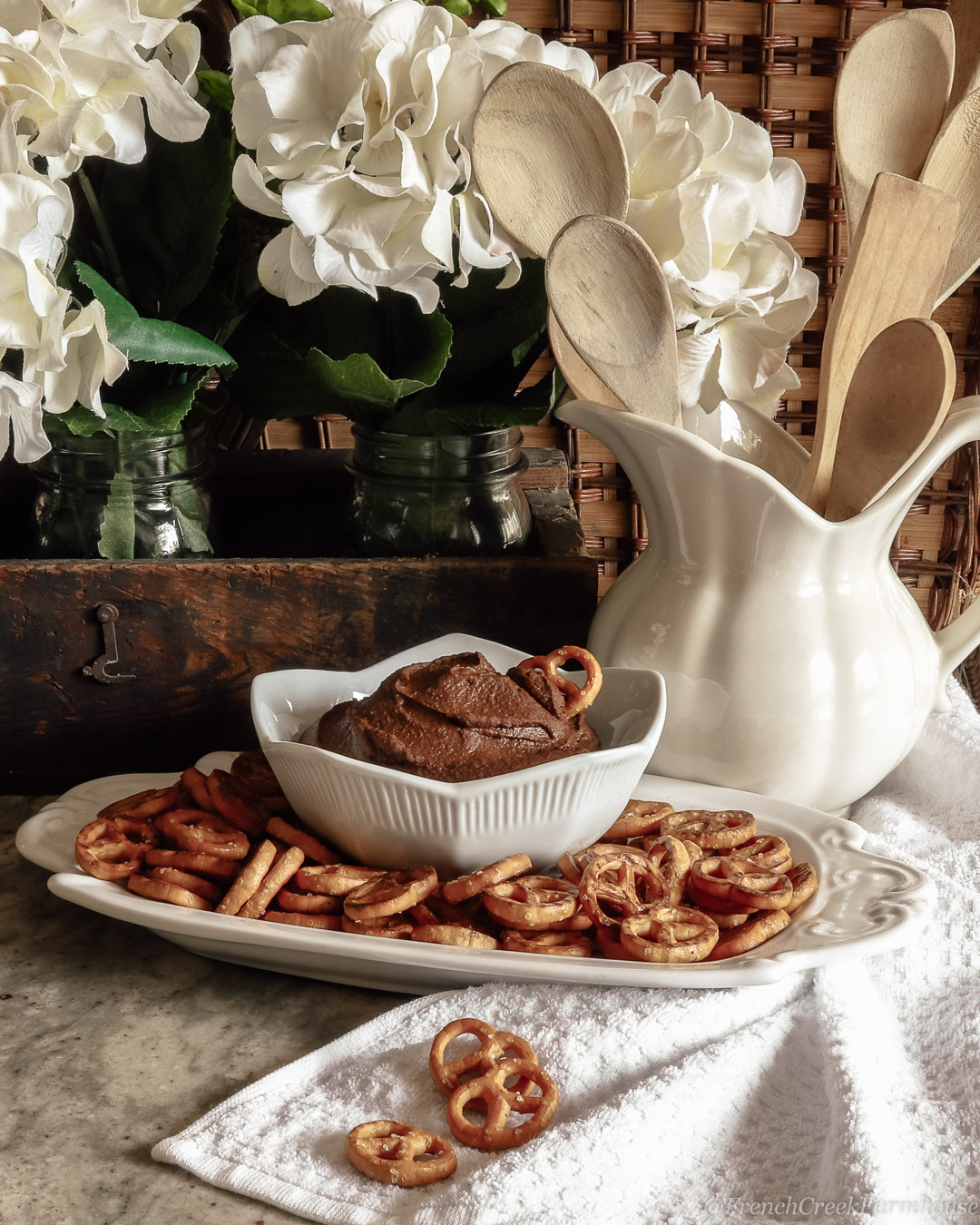 To sweeten this recipe, I decided to ditch all of the sugar-replacement sweeteners that are commonly used: honey (not vegan-friendly), maple syrup (adds a flavor I wanted to avoid), agave (not recommended for women with endometriosis, and also loaded with fructose), Stevia (limited research on long-term health impacts).
Instead, I went with every vegan's favorite natural sweetener–dates!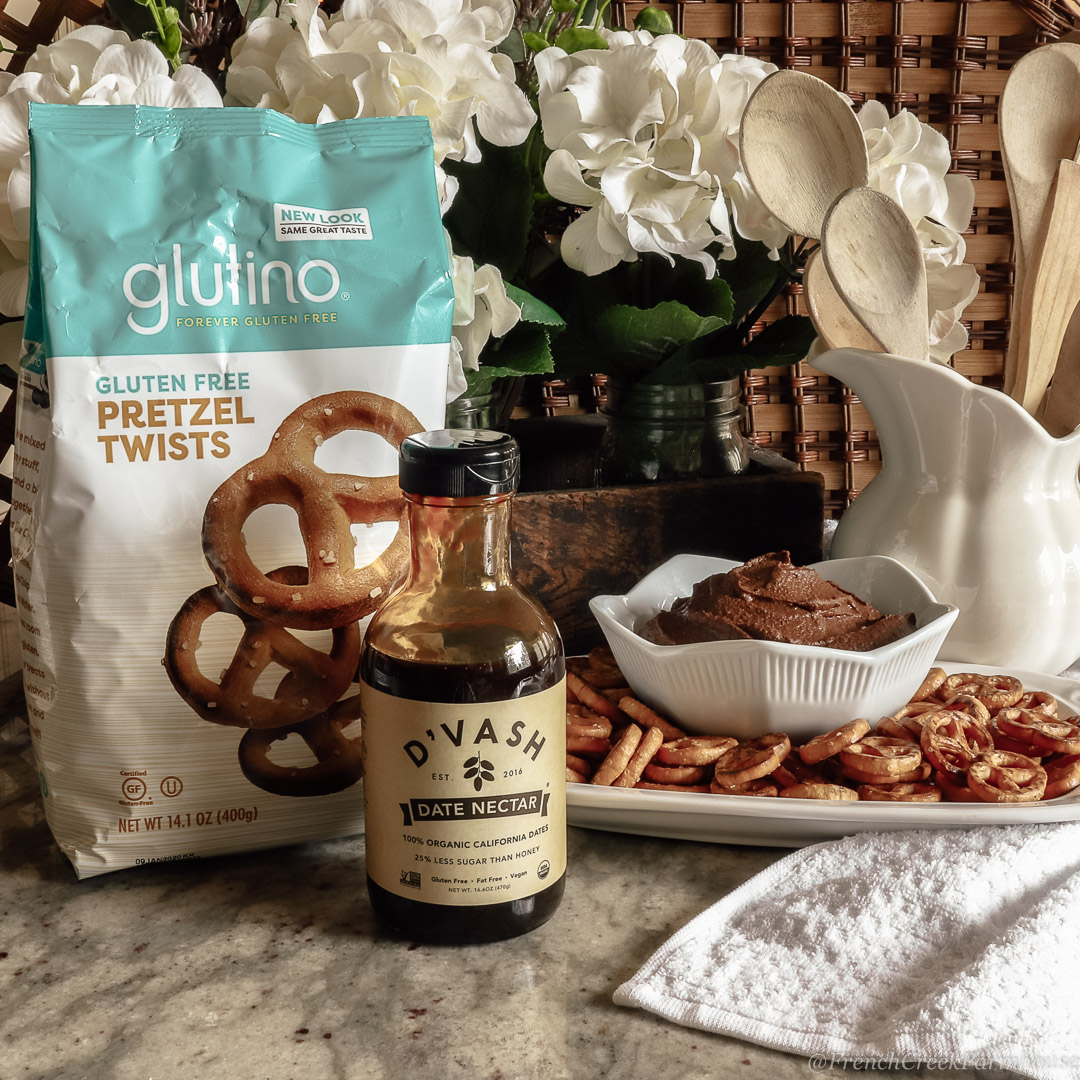 More specifically, date nectar, which is made from 100% dates and retains several of the benefits of whole dates, like the natural minerals, phytosterols and anti-oxidants.
Date nectar has been enjoyed in the Middle East pretty much since forever. Some scholars believe that it is the true "honey" in the Biblical references about the "the land of milk and honey".
See, you don't just get recipes here, folks–you also get fascinating trivia to share with your family during your Easter gathering!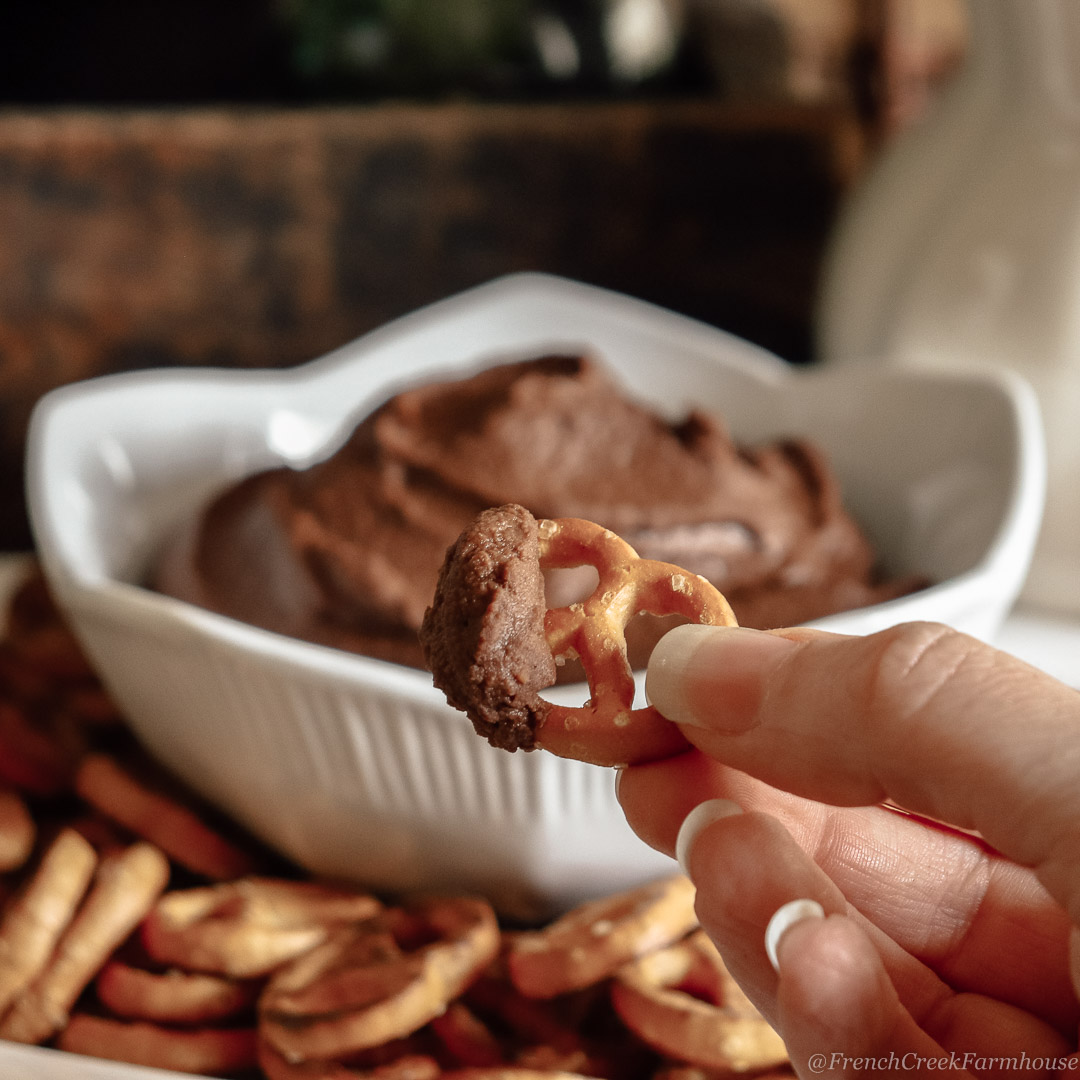 There are also so many things you can do with the leftovers, too. (Leftovers–ha!–who am I kidding? You're going to devour it all, so you'd better double the recipe!) Use this as a sandwich or toast spread topped with sliced bananas. It's also a perfect high-protein topping on waffles or pancakes with sliced strawberries at brunch. In addition to serving with pretzels for dipping, apple slices make a healthy alternative (read: excellent way to trick your kids into eating healthy things). Or, you know, just devour it straight away with a spoon!
I hope you try this recipe because it takes barely 5 minutes to whip up,
and it's going to knock your socks off and impress everyone at your
holiday table. Enjoy, friends!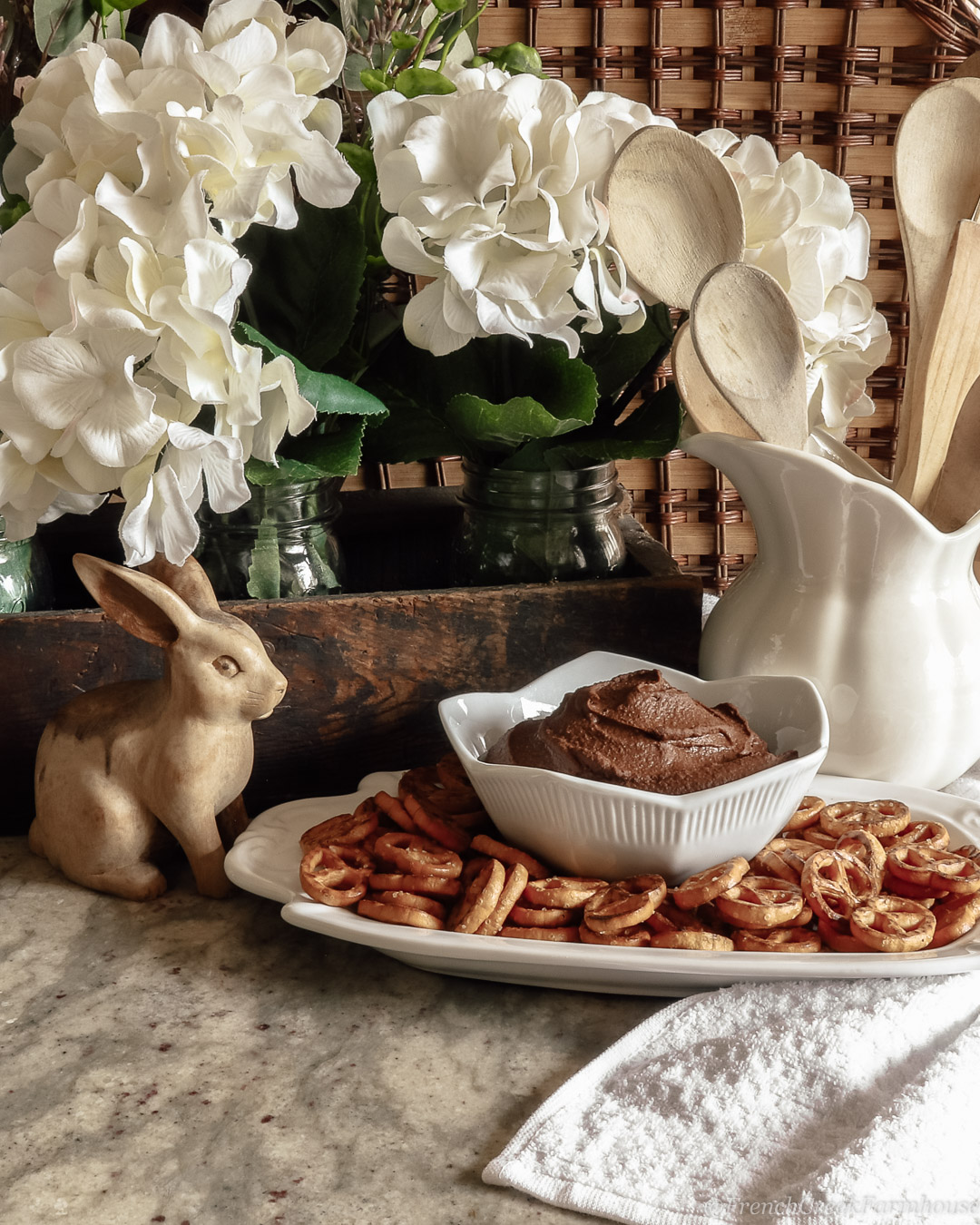 Brownie Batter Hummus
Vegan, Gluten-free, No refined sugar
Prep Time: 5 minutes
Cook Time: 0 minutes
Servings: 6

Disclosure: The exact products I used are linked below. This is NOT a sponsored post, and I have received NO compensation for sharing any of these ingredients. Some links to products that follow may be affiliate links, and I might earn a commission if you make a purchase through that link. This usually amounts to cents, not dollars, and helps to support the projects and recipes featured on this blog. I only recommend products from companies that I have found to be trustworthy. Read my full disclosure here.

Ingredients
Instructions
Drain and rinse chickpeas. Note: You can save the aquafaba from the can and make loads more vegan desserts with it!
Add all ingredients to a food processor or high-powered blender. I used my Vitamix blender with the small carafe.
Blend on low to medium for about one minute. You may need to pause and scrape down the sides of the bowl/carafe a few time during mixing to make sure you get a smooth result.
Serve immediately with gluten-free pretzels and/or sliced fruit. You can also store in a covered container (I use and highly recommend these containers) in the fridge for up to 7 days.
Looking for some delicious and easy ideas for dinner?
Get my free grain bowl recipe guide
Let's be email pen pals! Sign up to join our community, and get your free printable PDF Grain Bowl Recipe Guide. This is so good!