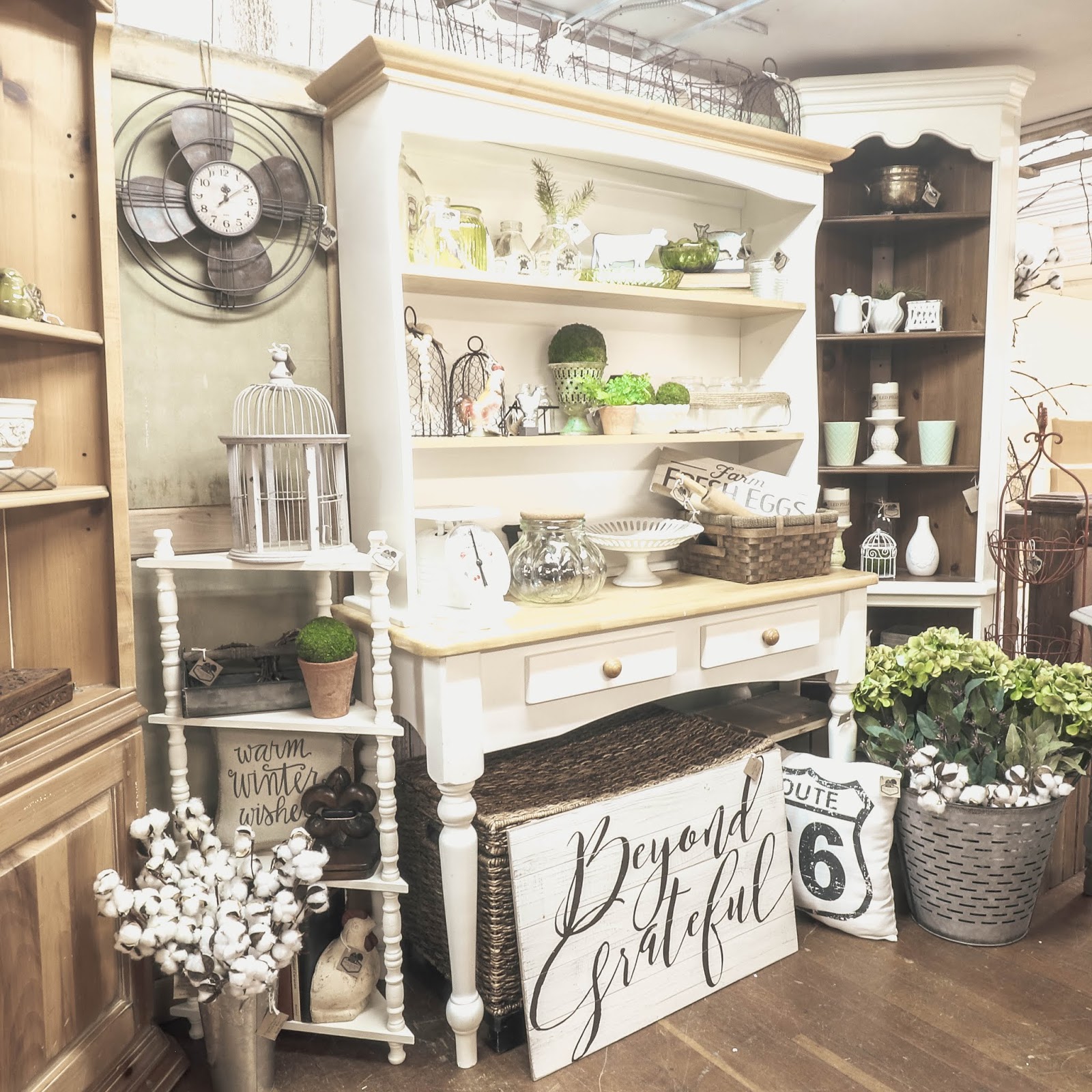 It's a new year, and with it, there are so many exciting changes happening at French Creek Market Loft. I find it hard to believe that, just one year ago, I started this blog as a simple creative outlet and love letter of sorts to our home here on the farm. I had no idea that we would end up opening our shop, then expanding it, not once, but four times in the first year!
This past month has been the biggest time of growth and change since we started our little business, so this post is a recap of everything that's happened in January, along with a winter tour of the shop.

Disclosure: This is not a sponsored post, and I have received no compensation for anything I might share in this post. Some links that follow may be affiliate links, and I might earn a commission if you make a purchase through that link. This usually amounts to cents, not dollars, and helps to support the projects featured on this blog. I only recommend products from companies that I have found to be trustworthy. Read my full disclosure here.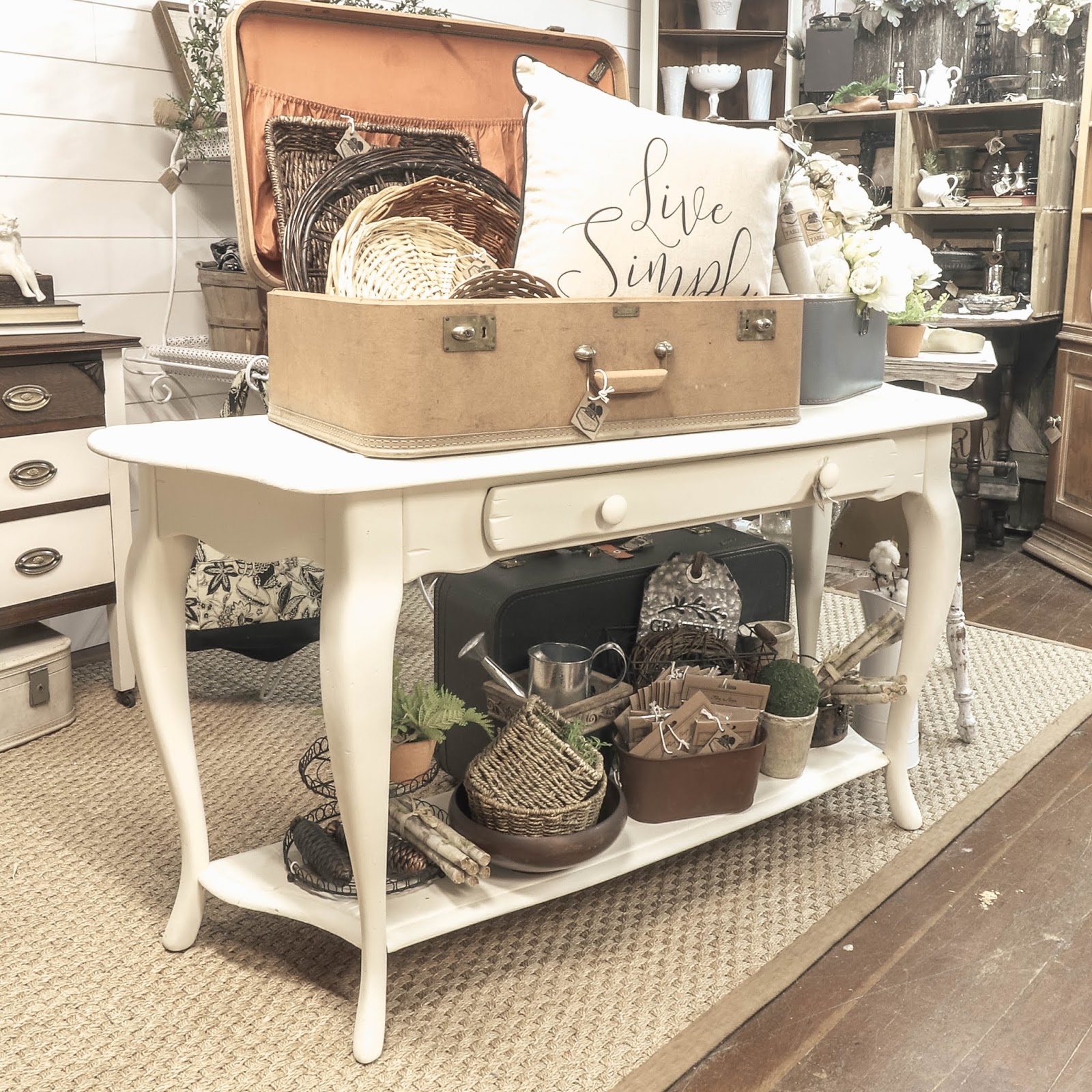 Bittersweet Changes
With the decision to expand the shop, I realized that I wouldn't have time to keep up with two locations. At least, not at this time while so much is happening. Sometimes I think we just have to let some things go in order to be able to reach out for something else, and this was one of those times.
This meant that, the day after Christmas, we closed our little booth that was in a fun antique shop in the nearby town of Monroe in order to make sure that I had the focus and energy to not only keep up with what we were taking on, but also to make room for some new opportunities (more on that soon!). This decision was certainly bittersweet because we have really loved contributing to such a wonderful and growing community. But it was the right decision for this time in our business' growth, and we are excited for everything that is to come.
Our expanded and newly renovated French Creek Market Loft is housed in the upstairs loft at My Eclectic Home in historic downtown Snohomish–our hometown!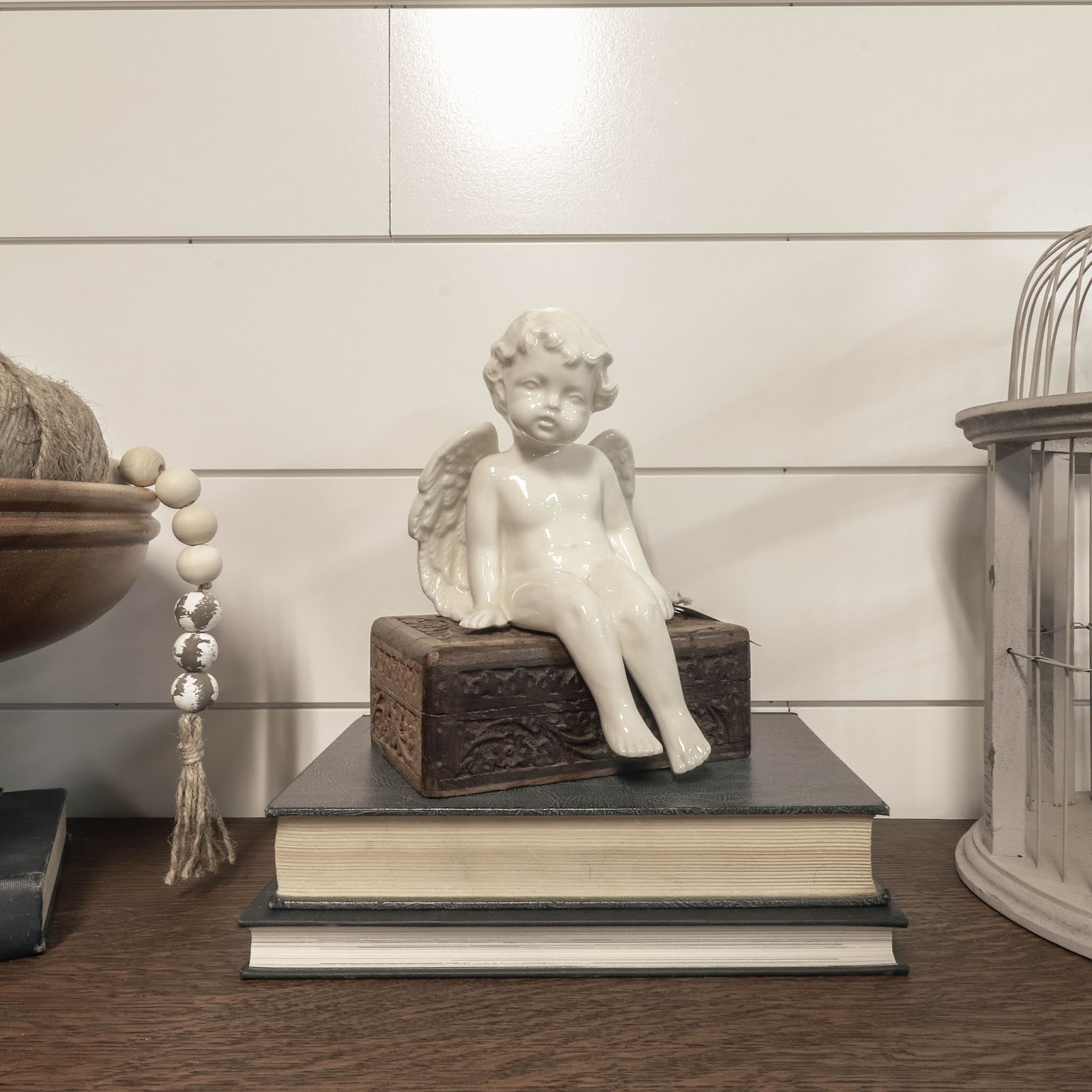 Renovations
We started the year by completely closing up the shop for five full days while we expanded and renovated our loft space. Since we opened, we've never been closed for more than two consecutive days, so this was a big deal for us. But power tools and sawdust took over our shop space as we added a new shiplap wall, custom open shelves to our chalkboard wall, painted, and created some new display areas.
Lucky for me, my sister and niece pitched in to help with the work on the longest, hardest day of construction–and we had quite a lot of fun in the process. You can catch my behind-the-scenes video highlights of the work (and our antics!) right here.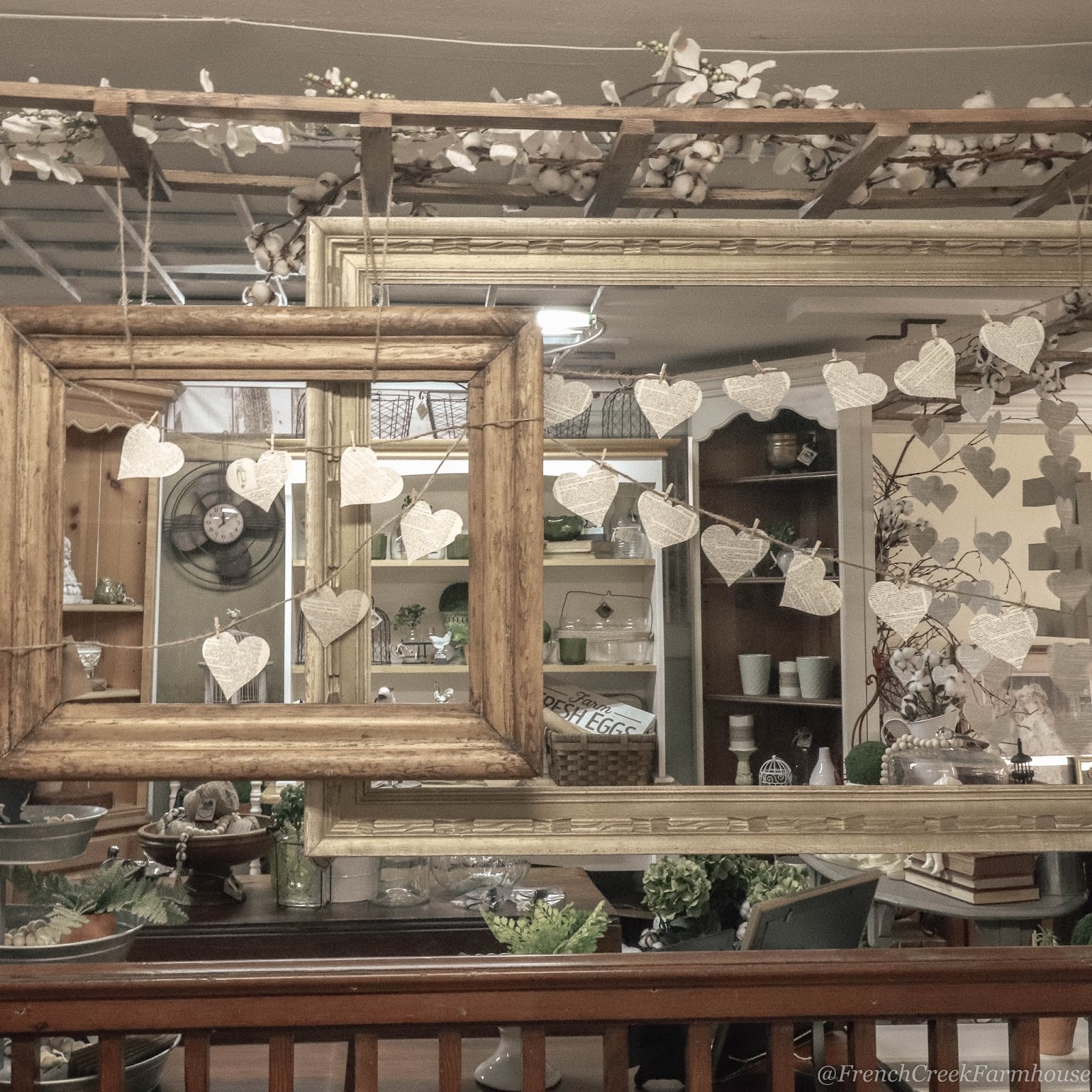 Winter Shop Tour & Decor Trends
What's the most exciting thing about having a big new shop space? Decorating it, of course!
As always, what you see in our shop is consistent with how I'm currently designing in our own home. For winter, I'm particularly fond of botanicals, tarnished silver + pewter, and natural textures.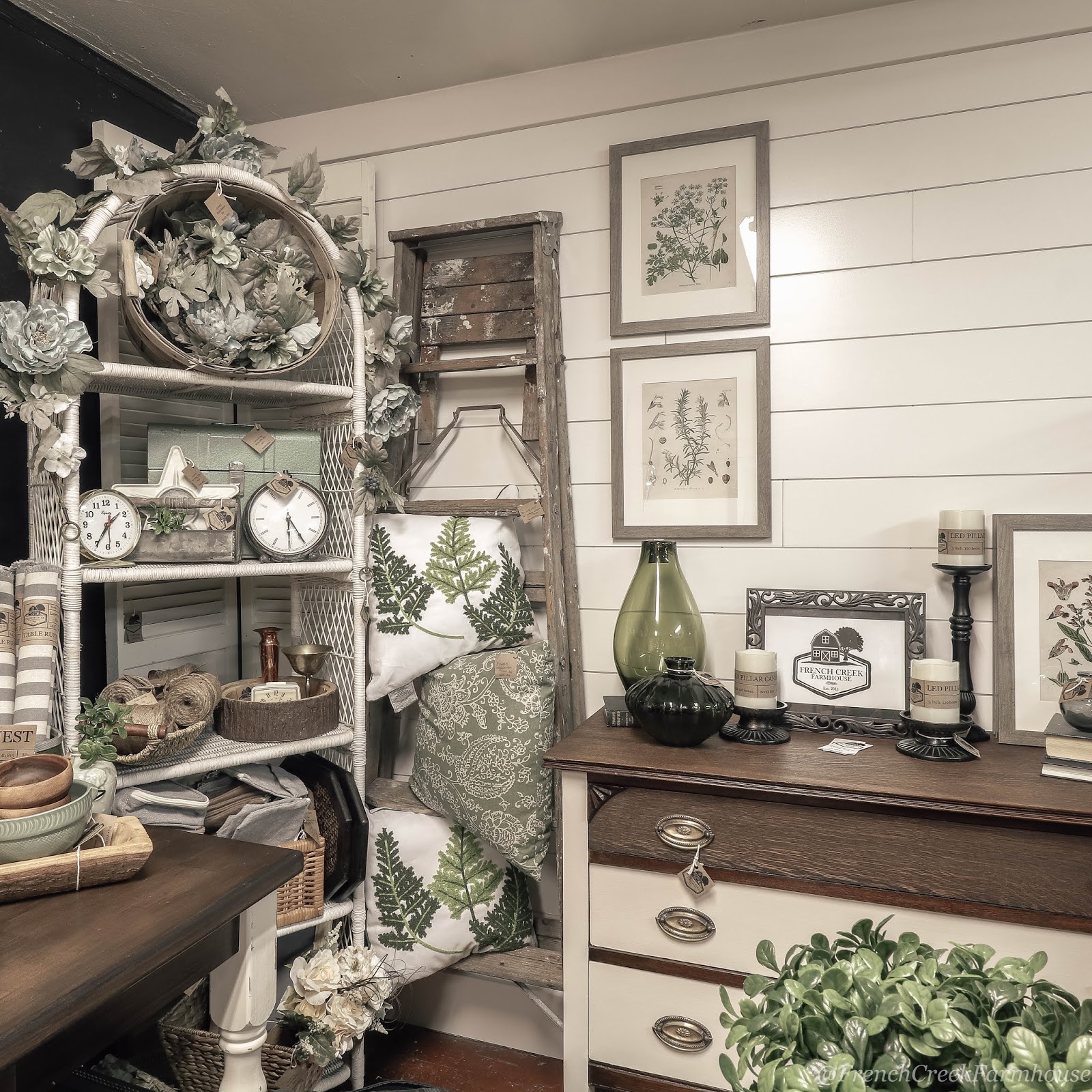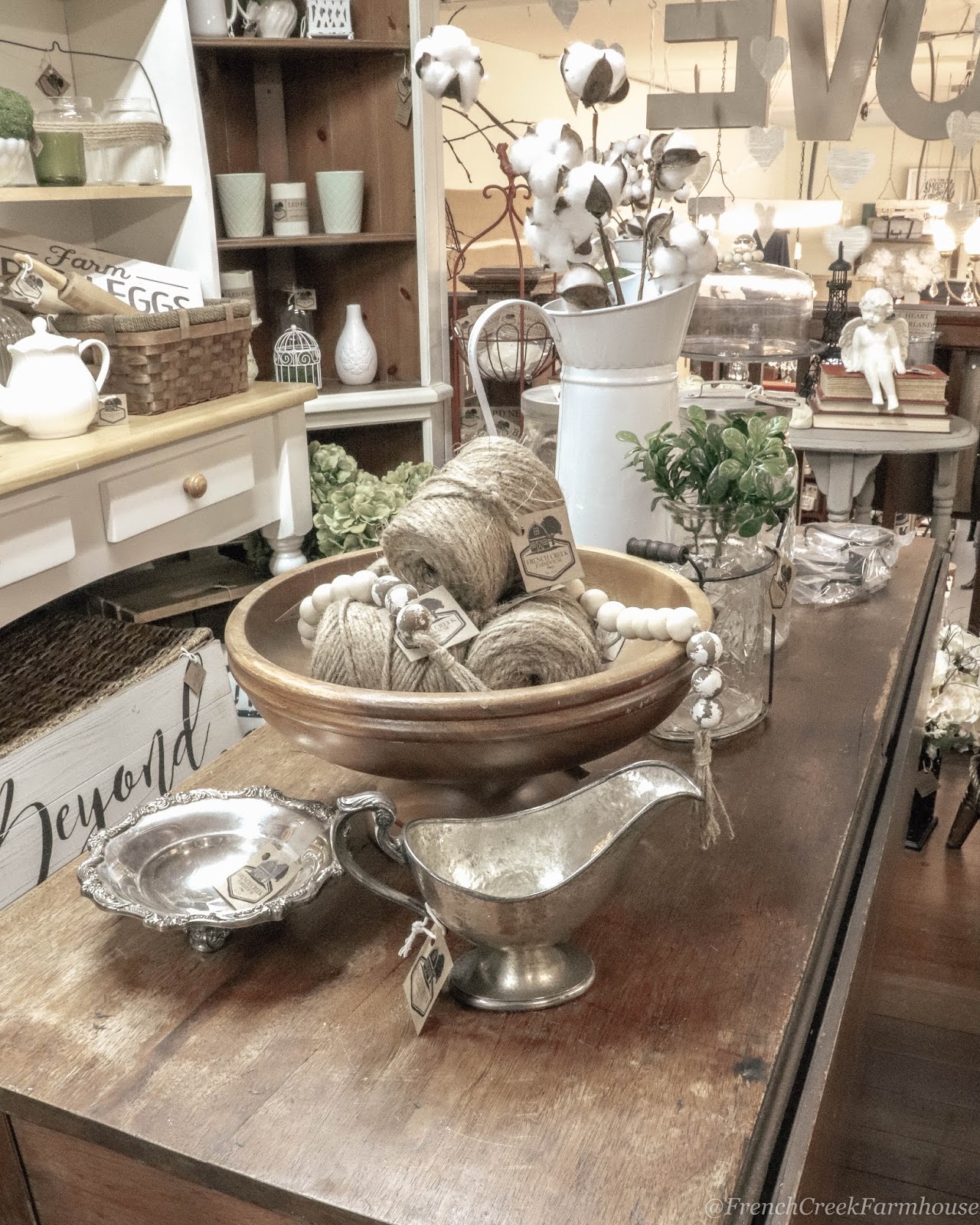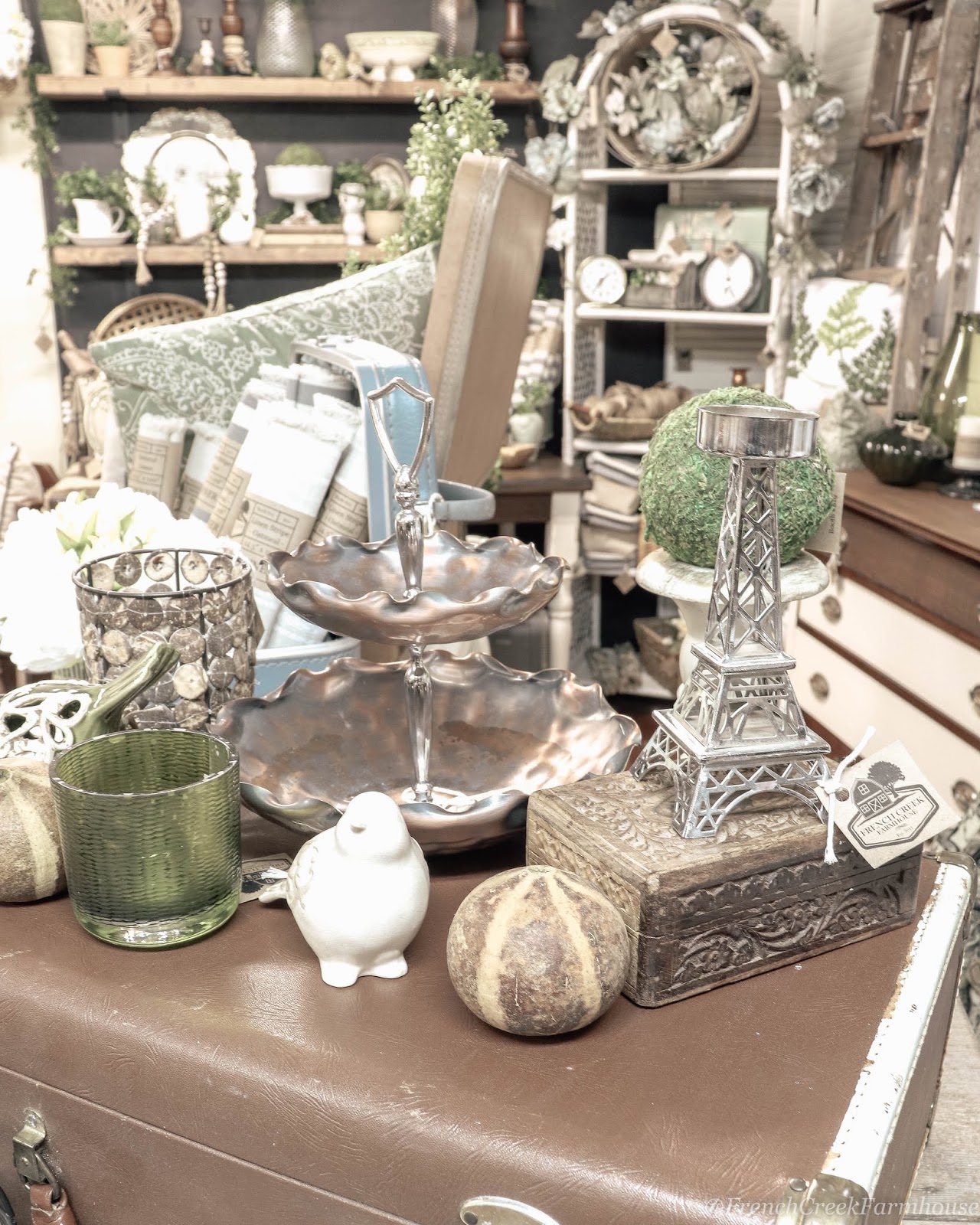 In the shop right now, you'll find a heap of different wooden bowls, boxes, and trays, as well as baskets made from either woven natural grasses or vintage wire/metal. In every nook and cranny, I've added greenery–primarily boxwood, eucalyptus, and cotton–to enhance the botanical layer, and on the walls are framed botanical prints. To complement the beauty of the greenery, there's a variety of green glass vases and bottles sprinkled throughout all of the vignettes. And finally, I've included a mixed array of found vintage serve-ware in silverplate, pewter, and white–perfect neutrals for winter!
This past weekend, I added two new furniture pieces that I absolutely adore. The first is a drop-leaf gate-leg table from the 1800's with the most gorgeous patina and color you can imagine! This is a true antique, and every sign of age on this piece tells a story of the decades of life and history that have gathered around this table.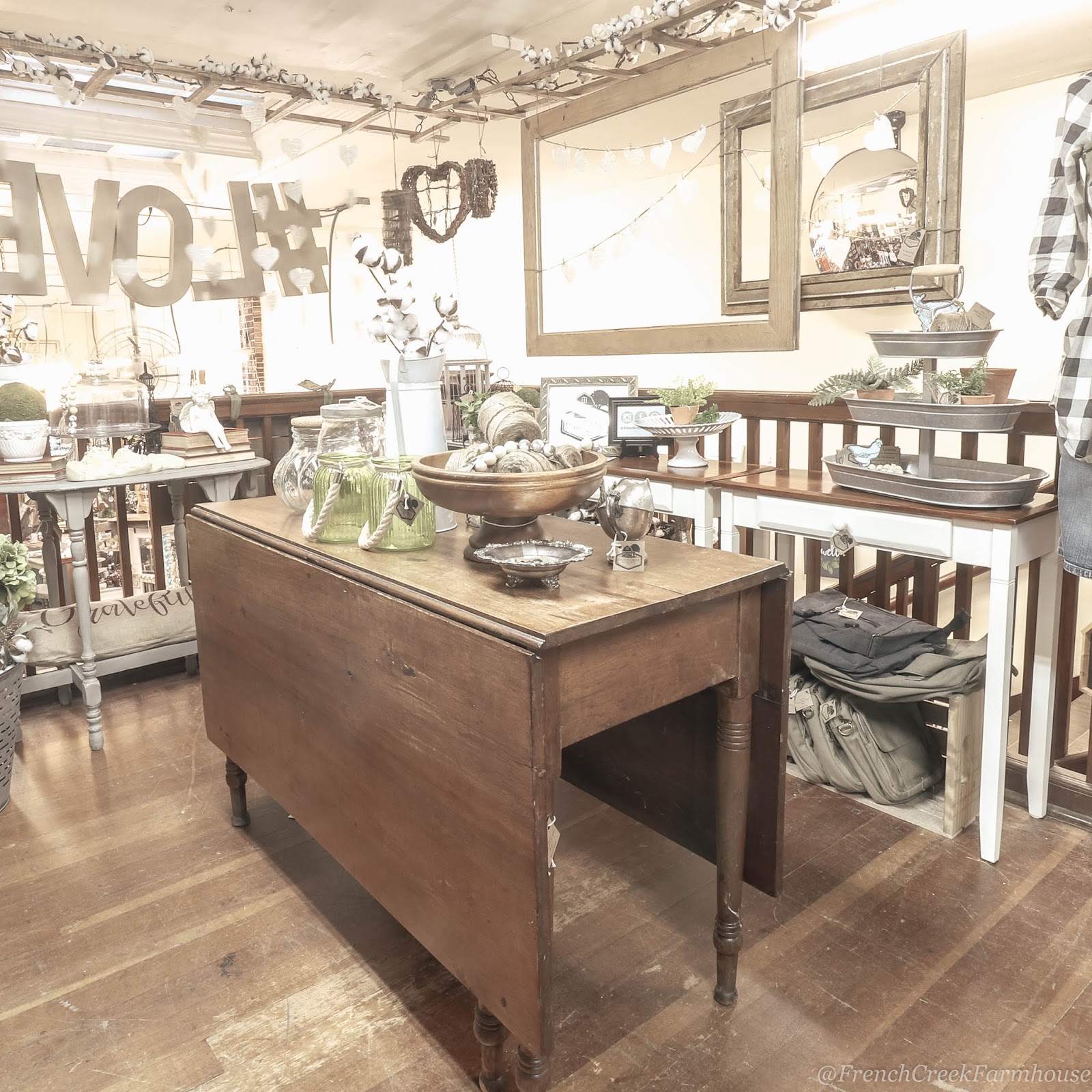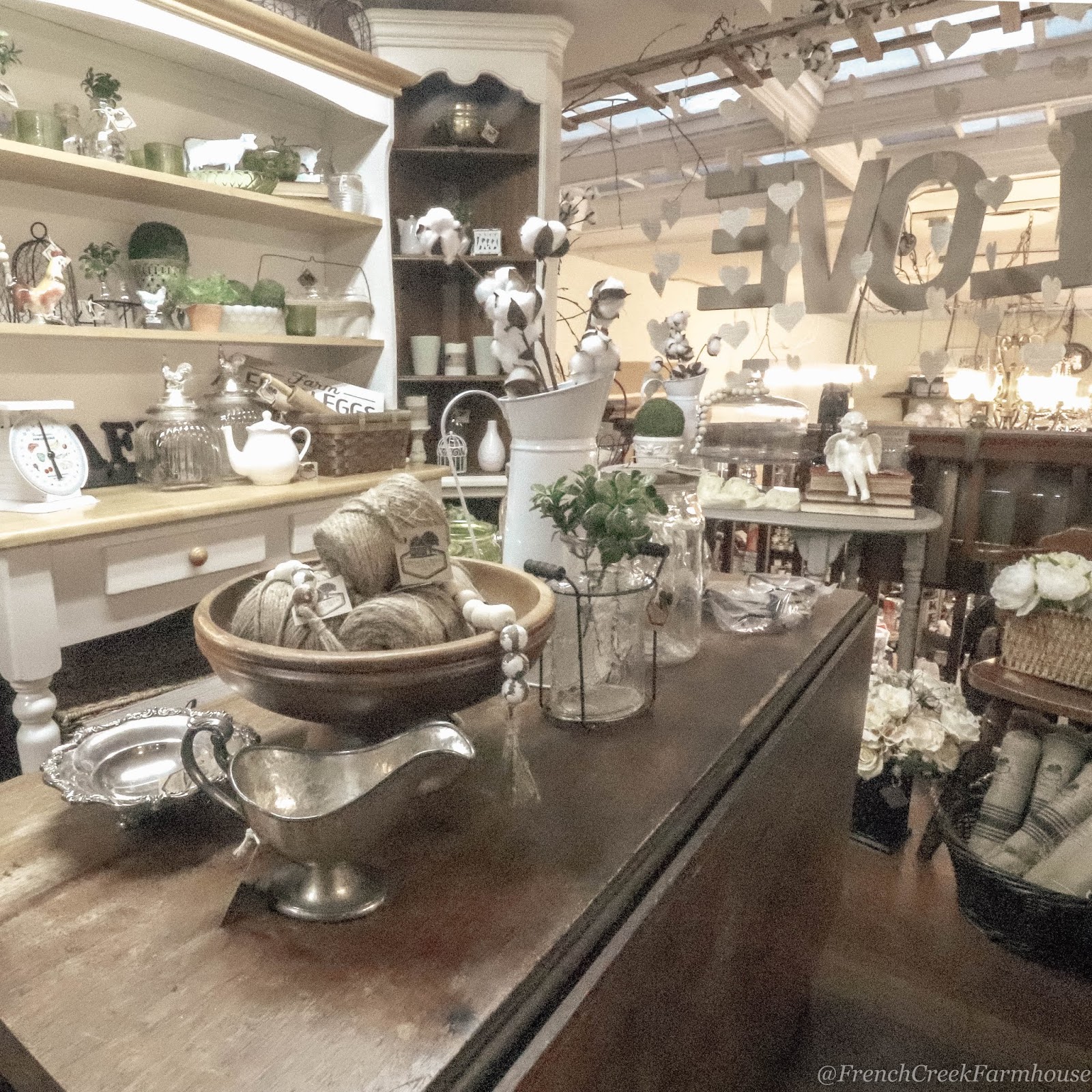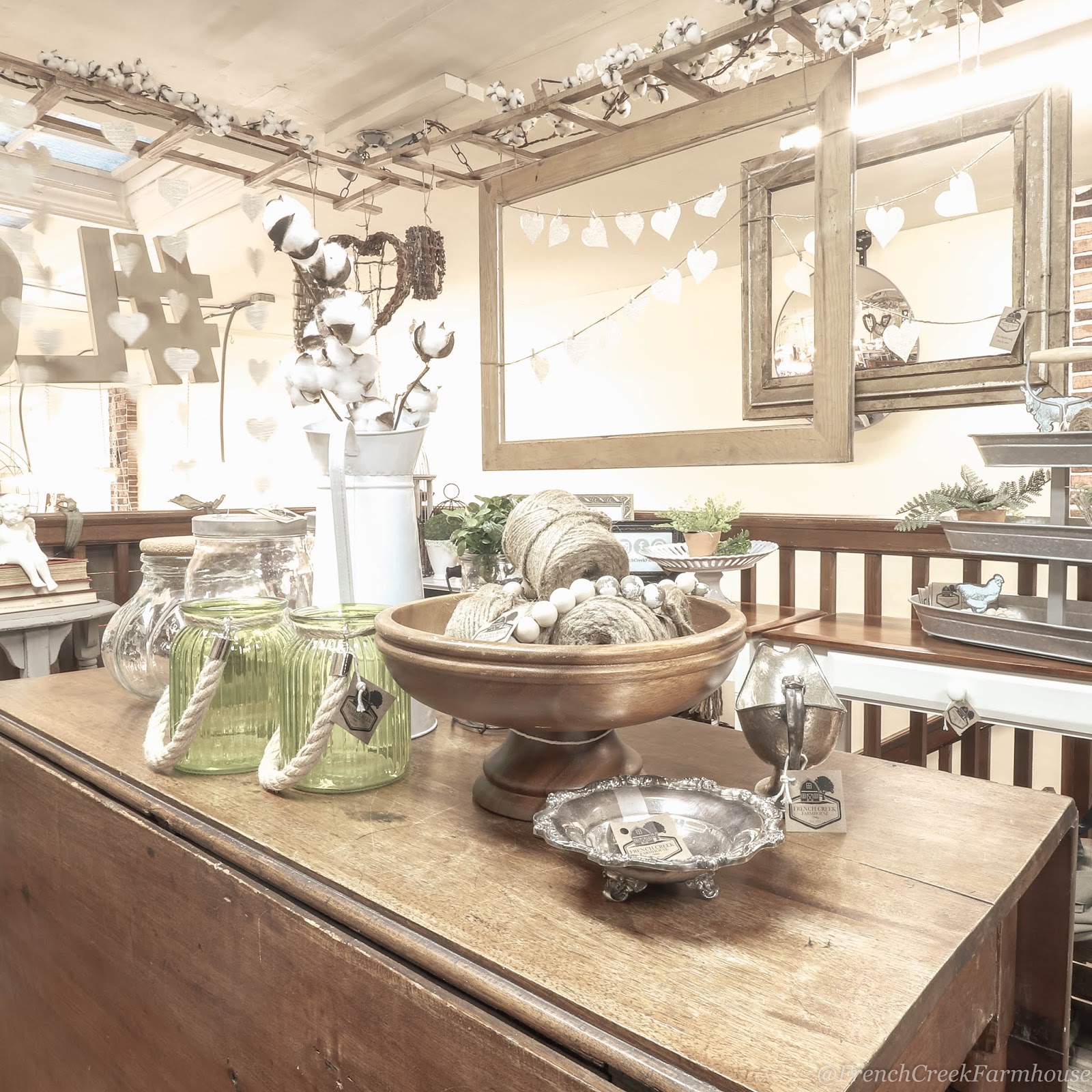 Drop-leaf tables are a particularly smart design if you have limited space in your home. Folded down, they become a slim console table that can fit snugly against a wall or behind a sofa and allow your room to be truly multi-purpose. When you decide to have a big gathering, simply swing open the leaves to create a large table with room for everyone.
Some ways that I've seen friends benefit from the extra space created by using a drop-leaf is to turn their formal dining room into a play area for kids, a home office, homeschooling area, a yoga or workout space, or even a second living area. If you don't have a formal dining area, then a drop-leaf might be a smart solution that allows you to create a dining space for special occasions without dedicating the square footage all year long.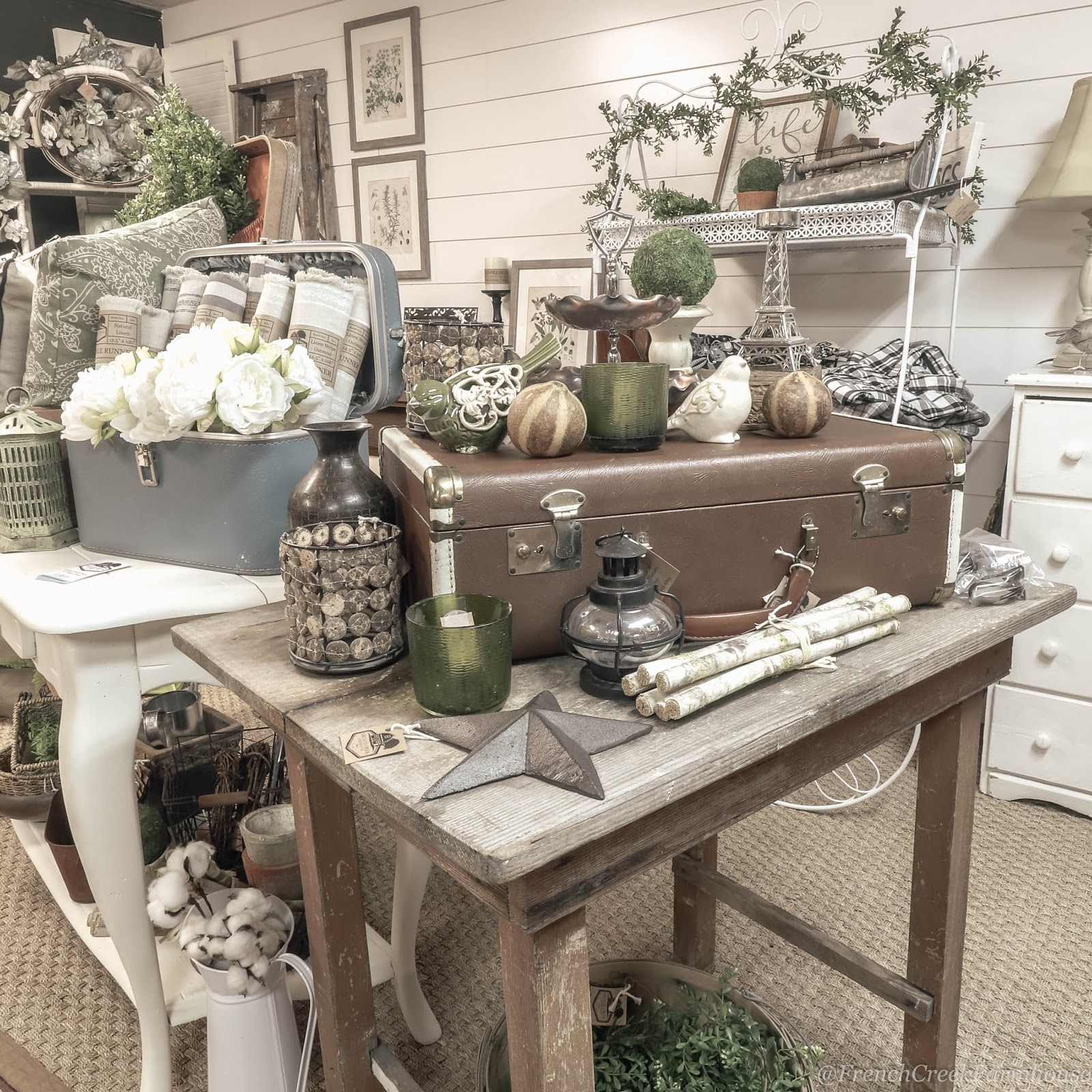 The second piece of furniture that has captured my heart is a super rustic farm table. Like the drop-leaf, the wood has a gorgeous patina that tells wonderful stories and can't be replicated by a new piece of furniture or a refinishing technique. There is just nothing that can duplicate the effect that years of use have on wood, so this piece a real treasure!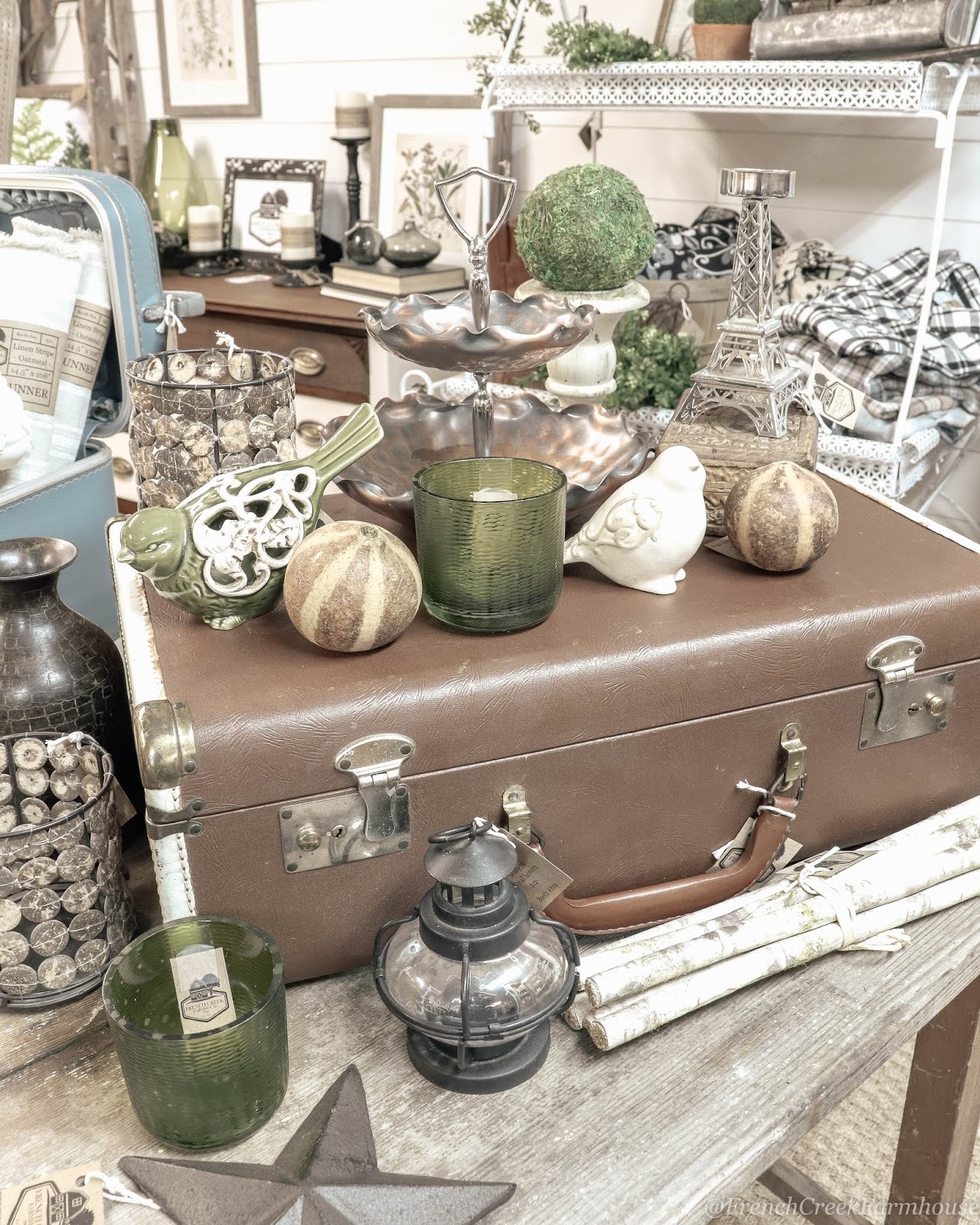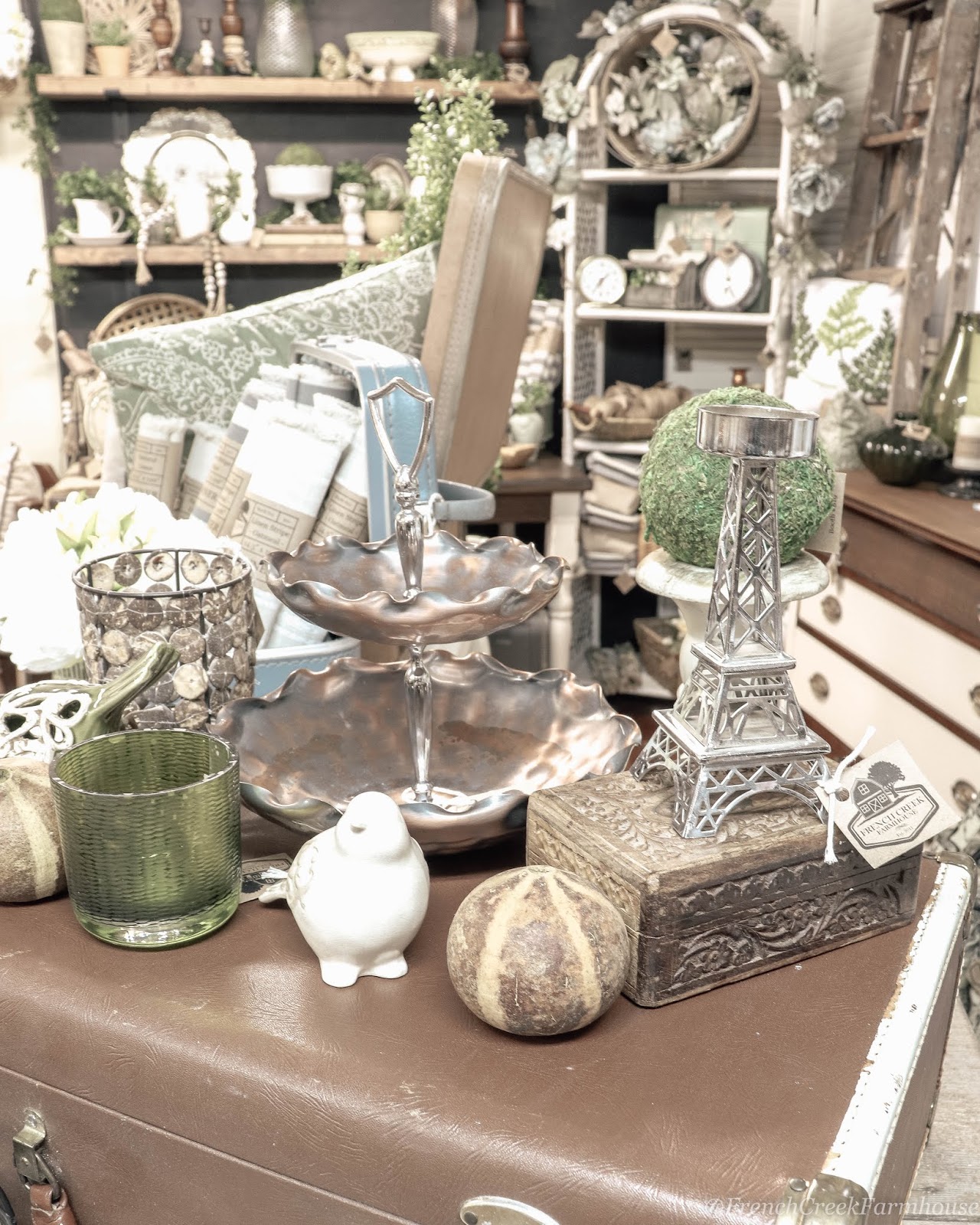 I've decorated it with a collection of found items, mostly vintage and a few new, that accentuate the color and natural texture of the wood. I think this piece would be beautiful in a compact entryway or as a side table beside a cozy and casual slipcovered sofa (like this one that's on my wish list!).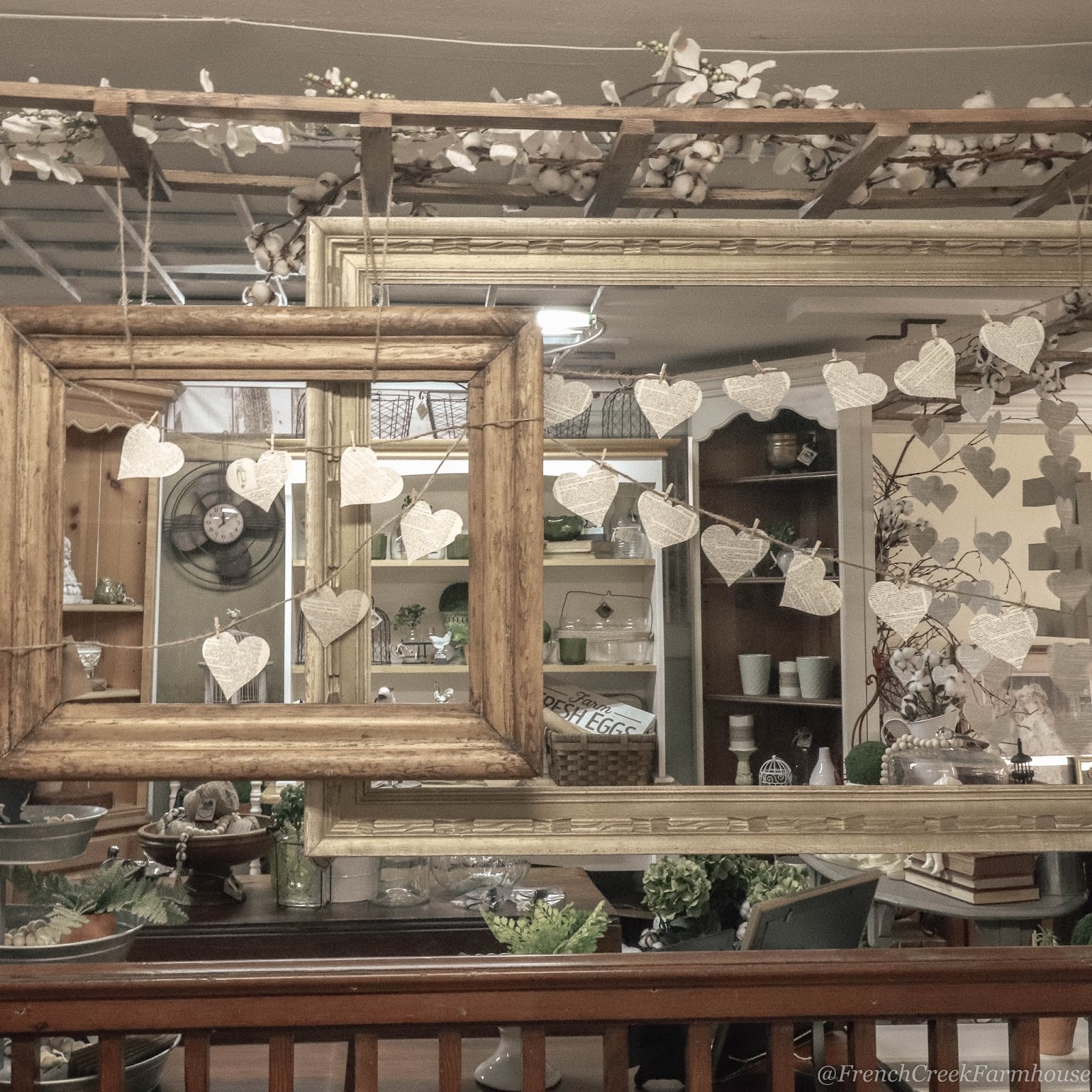 Love Is In The Air!
Our new shop space truly delights me and fills my heart, so our "#LOVE" theme in the balcony is right on point as we get ready for Valentine's Day!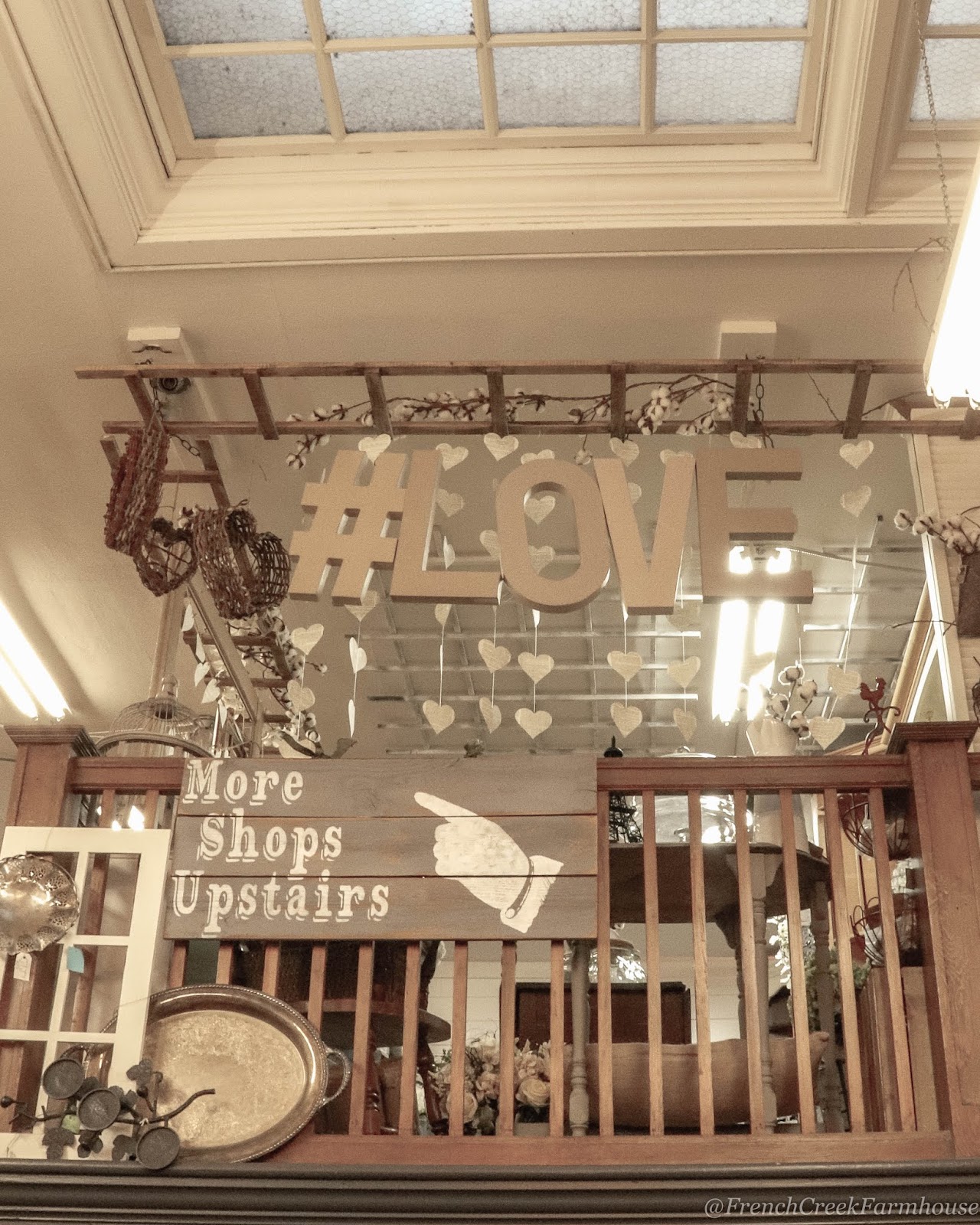 For a look at how I created these heart garlands, and a downloadable template to make your own, be sure to check out this post with all of the details.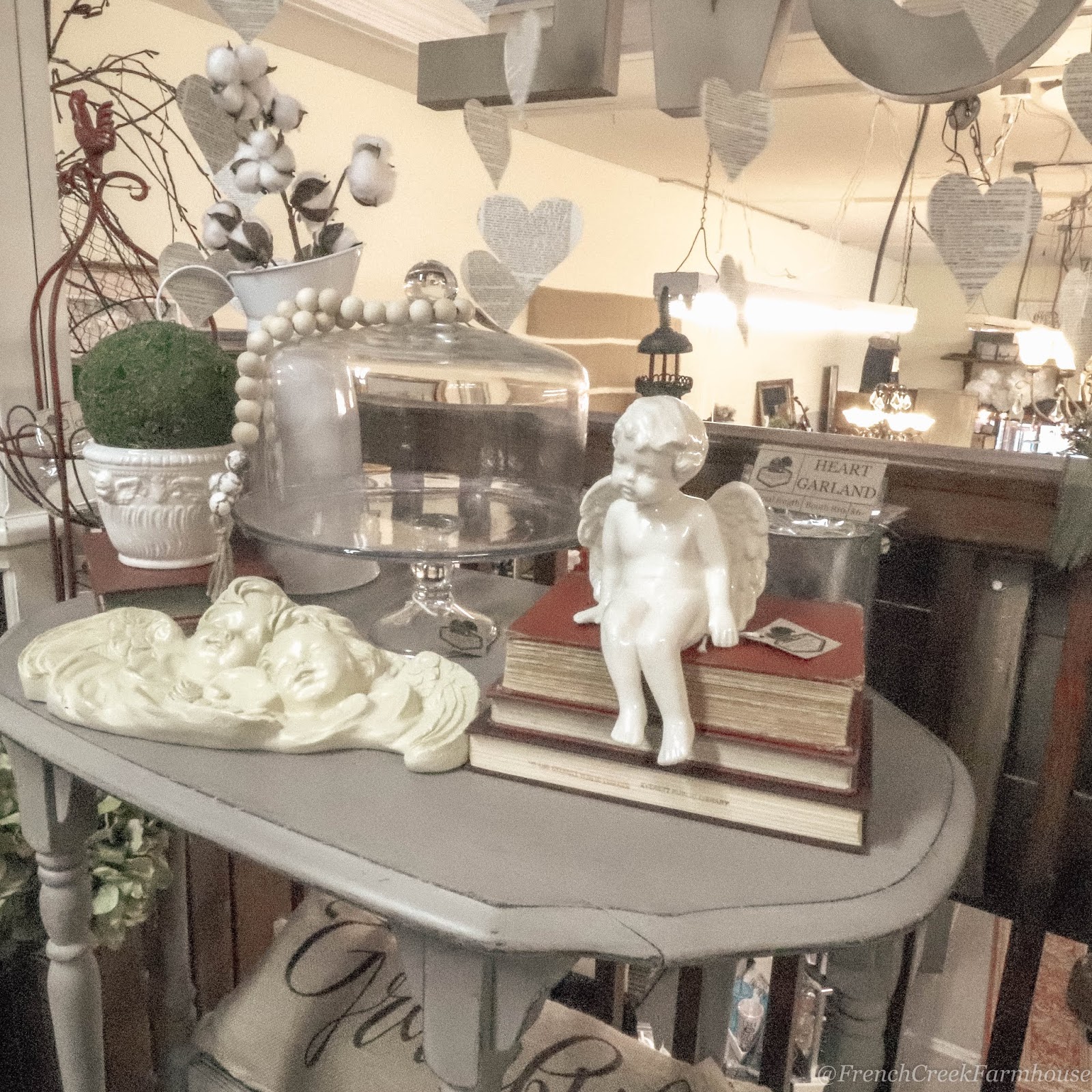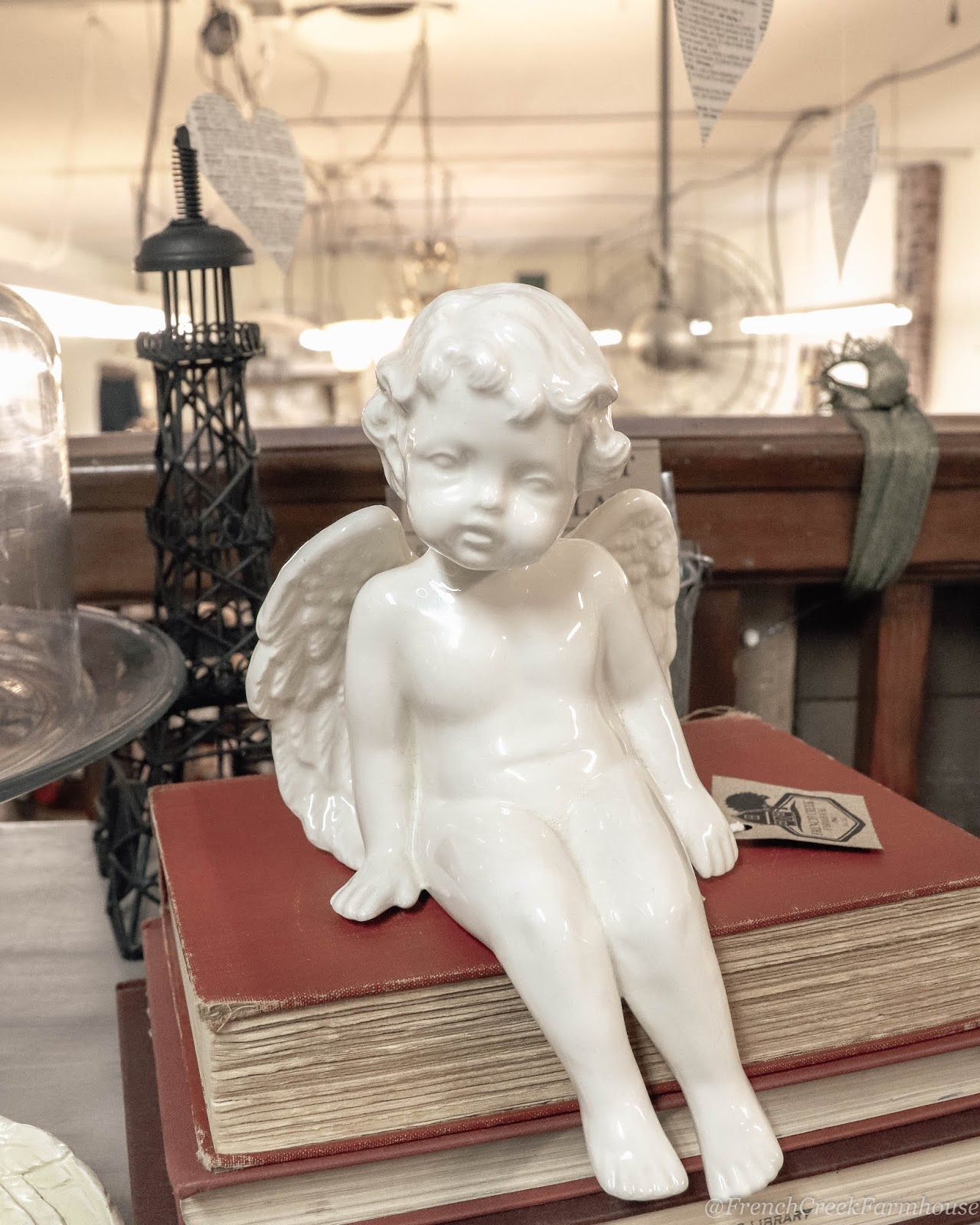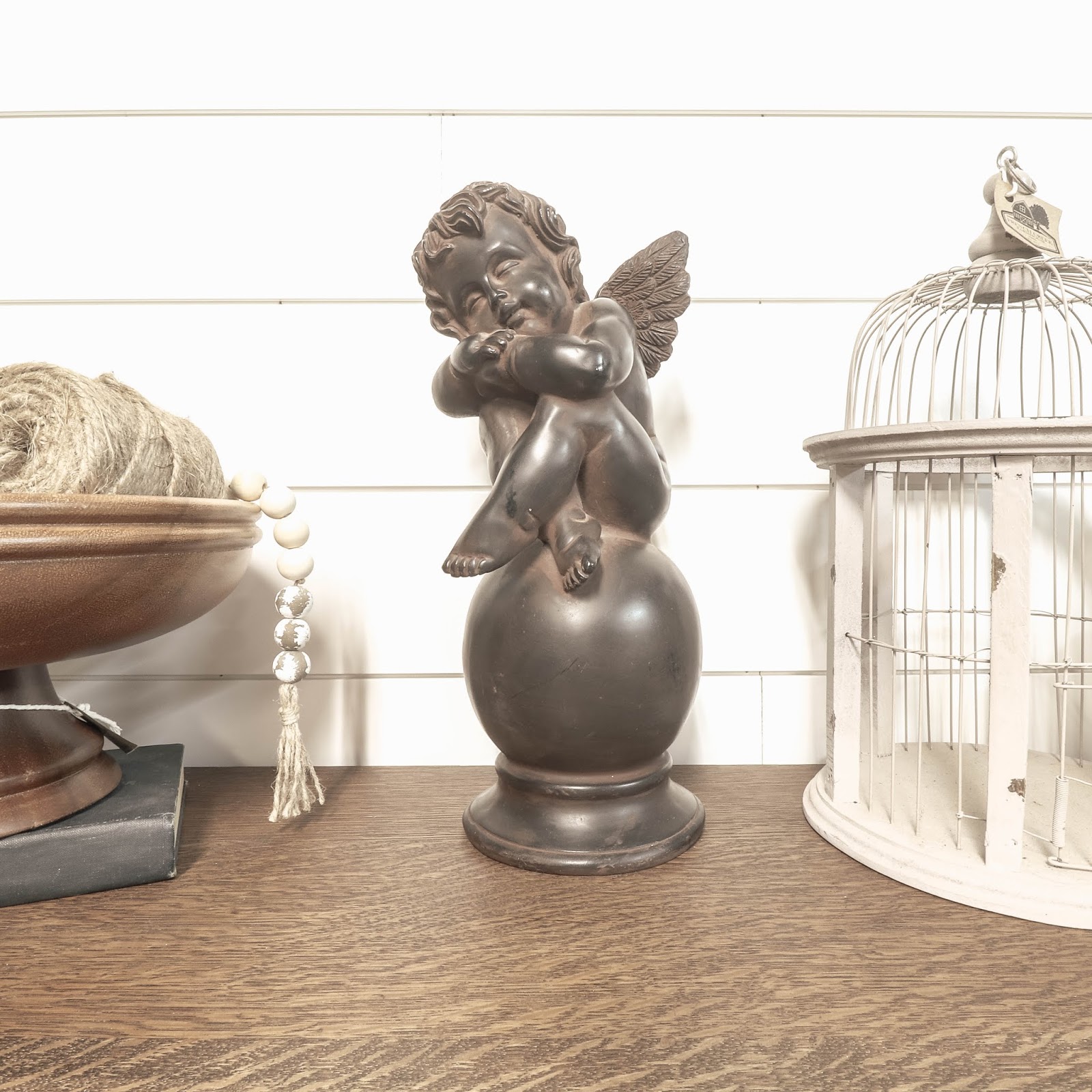 I am so smitten with how it all turned out! If you happen to stop by the shop, be sure to snap a #LOVE selfie and tag me so I'll see it. I'll even give you a shout out in my Instagram stories when you do!
I hope you've enjoyed this little tour as much as I've loved decorating these spaces for winter. By sharing our shop with you, it's my wish that you'll find just a smidge of inspiration for ways that you might like to decorate your own spaces. Whether you are near or far, I love being able to express my creativity within this community and gain inspiration from hearing what you enjoy too. Drop me a note in the comments below and let me know what design trends you're incorporating into your home this season!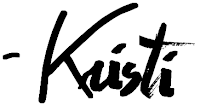 Do you love hunting for vintage treasures as much as I do?
Get my free vintage & junk hunting journal
Let's be email pen pals! Sign up to join our community, and get your free printable PDF Vintage Hunting Journal. This is so good!