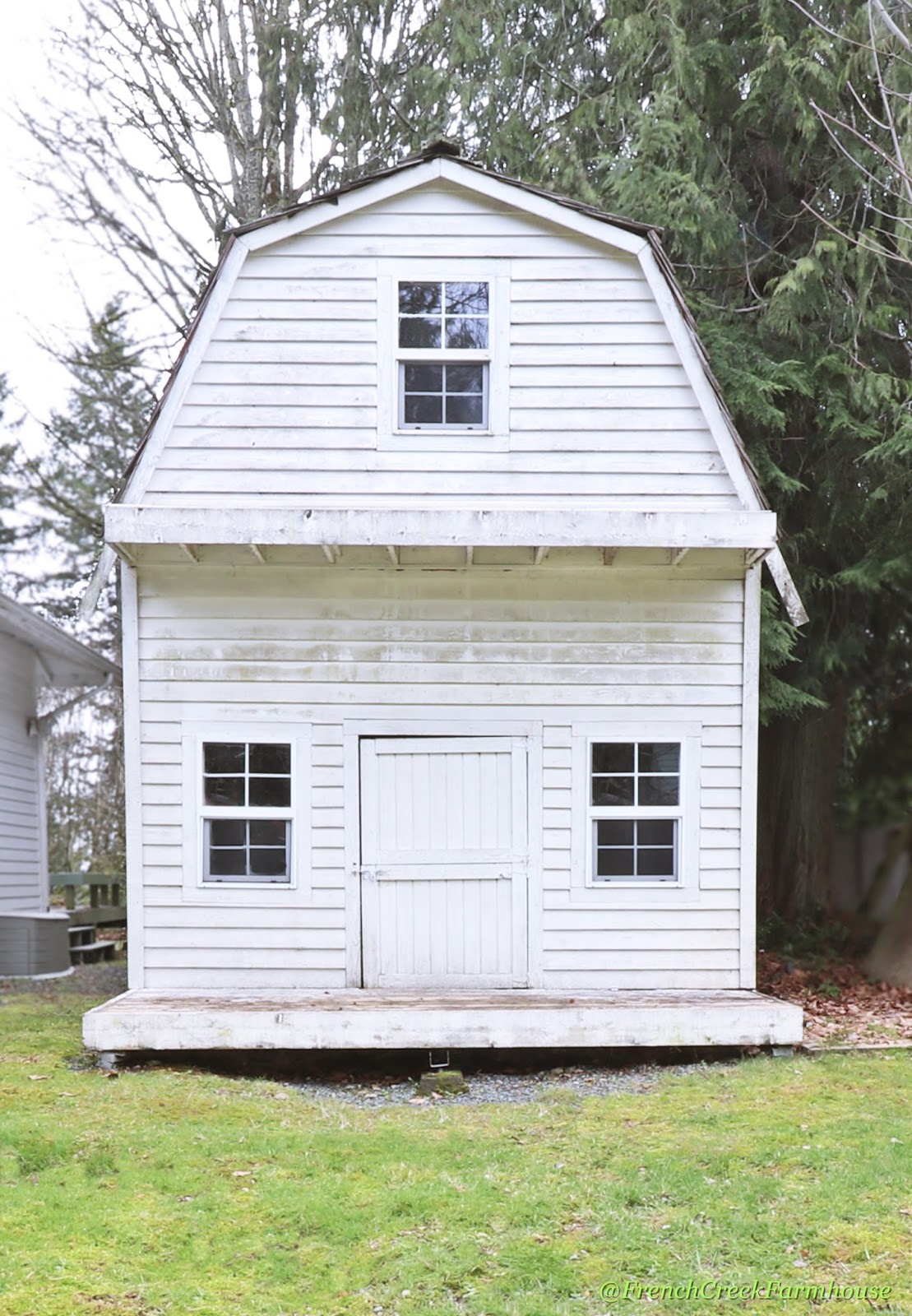 "Let's start at the very beginning, a very good place to start…"
-Julie Andrews in The Sound of Music by Rodgers and Hammerstein
Our decision to move to the country evolved in stages. Life in the suburbs offers many conveniences, but we were craving wide open spaces. And as much as we loved being steps away from the friends who lived on our block, we wanted to sit outside and listen to the sounds of nature instead of traffic from the nearby streets.
So when the listing for our house popped up in my search one day, I knew we had to go see it. We'd been looking at houses for several weeks, but none had been quite what we wanted. We had a classic Goldilocks situation on our hands. Some were too big, others were too small; some were too far away, others were packed into tight suburban rows. But this house seemed like it could be just right.

Just 45 minutes from Seattle, this house was located in an area zoned "R-5"–rural 5-acre lots. Although this particular lot had been subdivided about 20 years before, the house still retained a couple of acres of land that seemed like enough property to give us the space we longed for, but not too much that it would be difficult to manage.
The house was a southern colonial style farmhouse. Classic white with black shutters, and a huge front porch that runs the full length of the house. Staring at the picture of that front porch captured my heart from the get-go. Plus, instead of being tightly surrounded by houses like we were in the suburbs, our new neighbors would be a flock of sheep living in the next-door-pasture. And outbuildings, oh outbuildings! The charming bunkhouse (pictured above) on the north edge of the property quietly beckons you with its potential–a guest house? Workshop? The possibilities were endless.

But truth be told, the whole place needed a ton of work. And things were about to get even worse.
The home and property had already been neglected for years. The overgrowth of vegetation was attempting to reclaim the land, and at some places, weeds stood taller than me! And to make matters worse, the previous tenants did not want to leave. They sent letters to our realtor threatening that they would not move out and would, instead, wait to be evicted by court order. We extended our closing date to buy more time to convince them to go peacefully, and it ultimately took nearly 5 months for the house to become ours.
In retaliation, though, the tenants left the inside of the house in a horrible state. Garbage had been emptied throughout the house. In some rooms, the trash was knee-deep. Contents from the refrigerator were poured out everywhere. And in other rooms…well, I will spare everyone the details and just say that it was disgusting. There was not a clean inch of space to be found in the home.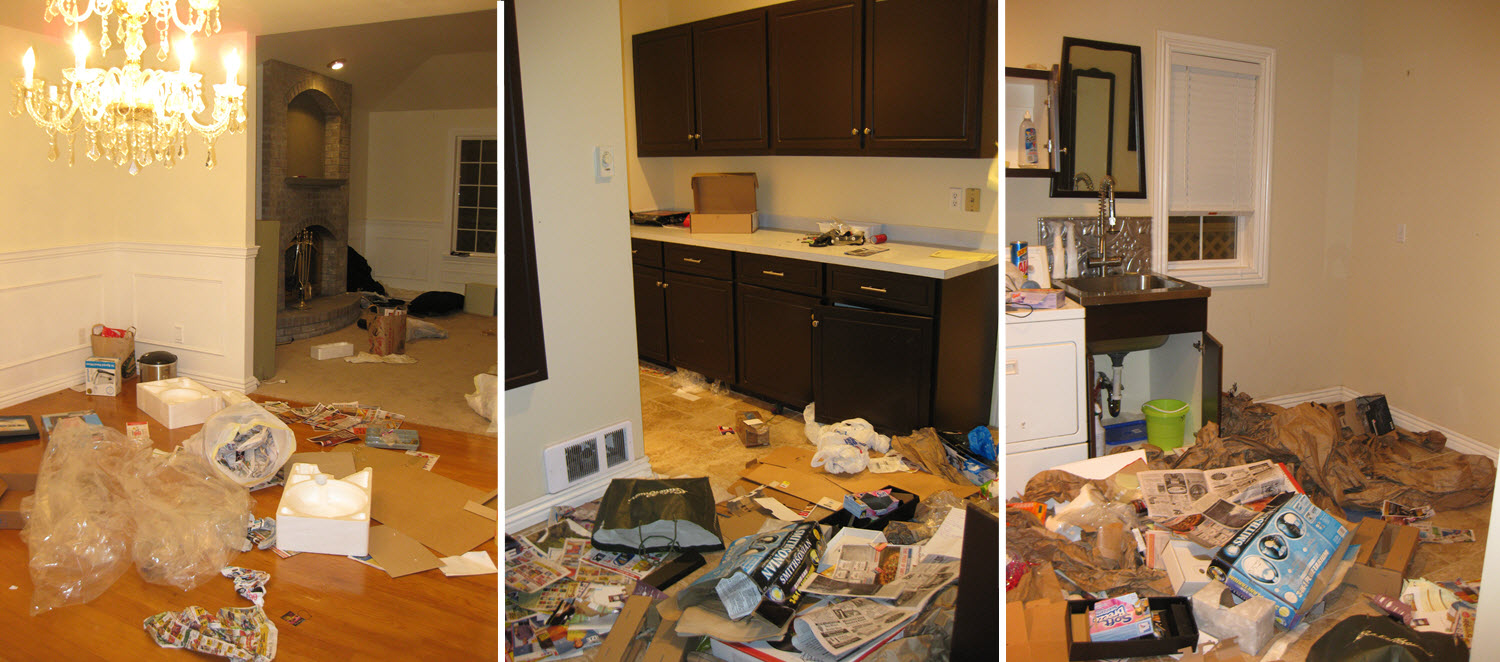 The night after we finally took possession, we drove back to our house in the suburbs in solemn silence. I remember sitting on the edge of our bed that night and crying. I told my husband that I didn't want to move there; I couldn't imagine that house could ever feel like home to me after what we'd seen that day.
But by the next morning, we were ready to take on the challenge. We remembered the potential that we'd felt was there, and we wanted to, at the very least, try. So we rolled up our sleeves, bought a Costco-sized bunch of garbage bags and a heap of cleaning supplies, and it took 2 months of work just to get the house to a point where we could move in. We spent every spare minute cleaning and working from August to October that year. We rented a dumpster to take away the colossal amount of garbage. We ate microwaved dinners or take-out Mexican food for every meal on the steps of the front porch, and we slept on an air mattress on the floor of the cleanest room.
Slowly, and with each day that we spent working, we began to see that hidden potential emerge again. We felt proud of the home we were creating, even if the path to get there was different than we'd imagined.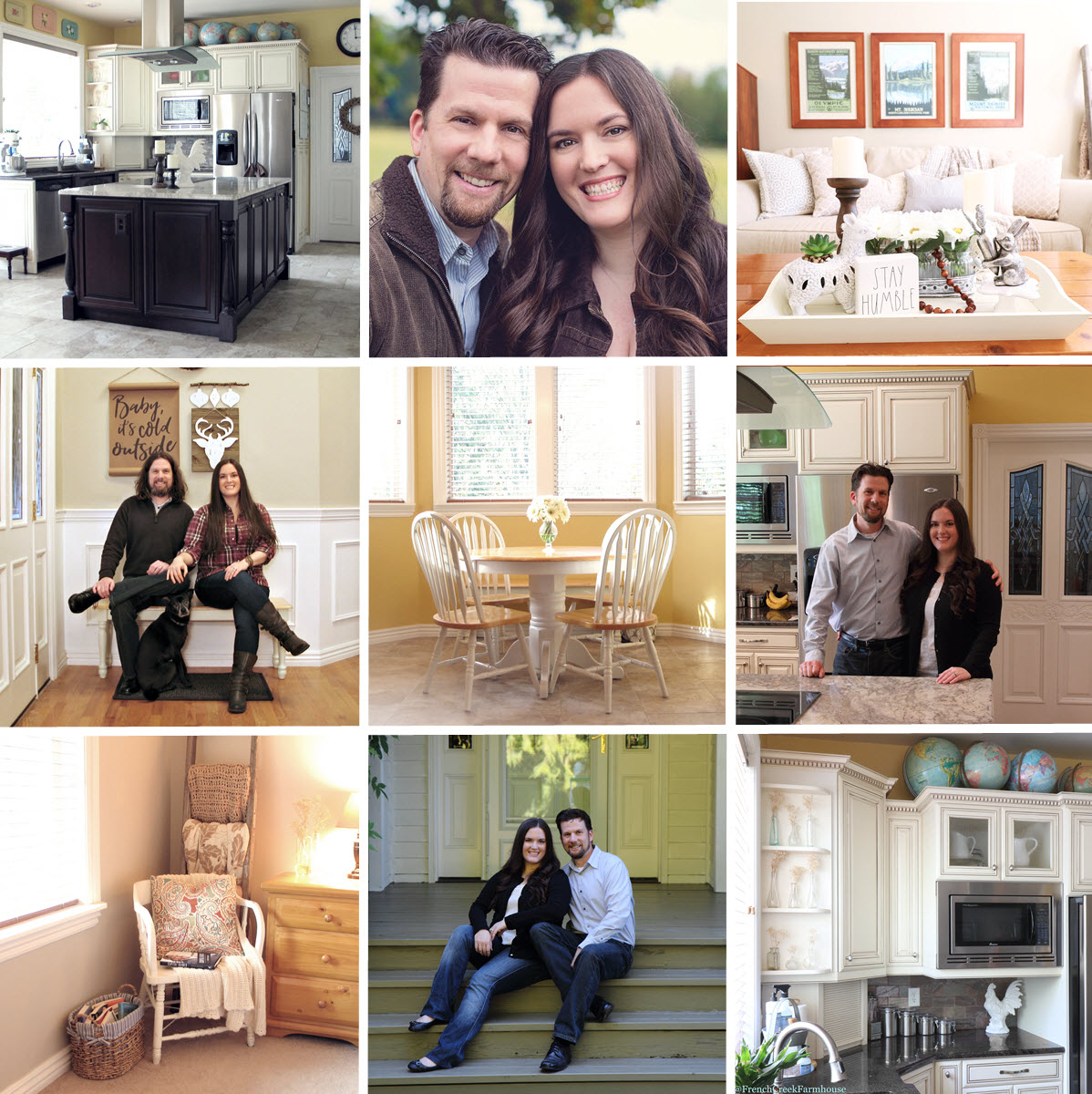 It's been over six years, and we are still working to make this house our home. We may have started with a deficit, but with each project, it becomes a little more ours. Every day that we pour our hearts and love into a bit of work, you can almost feel the house swell with gratitude. It will never cease to amaze me what can grow from hard work, faith, and love.
Do you love hunting for vintage treasures as much as I do?
Get my free vintage & junk hunting journal
Let's be email pen pals! Sign up to join our community, and get your free printable PDF Vintage Hunting Journal. This is so good!