Hanging an Old Window in Our Pass-Through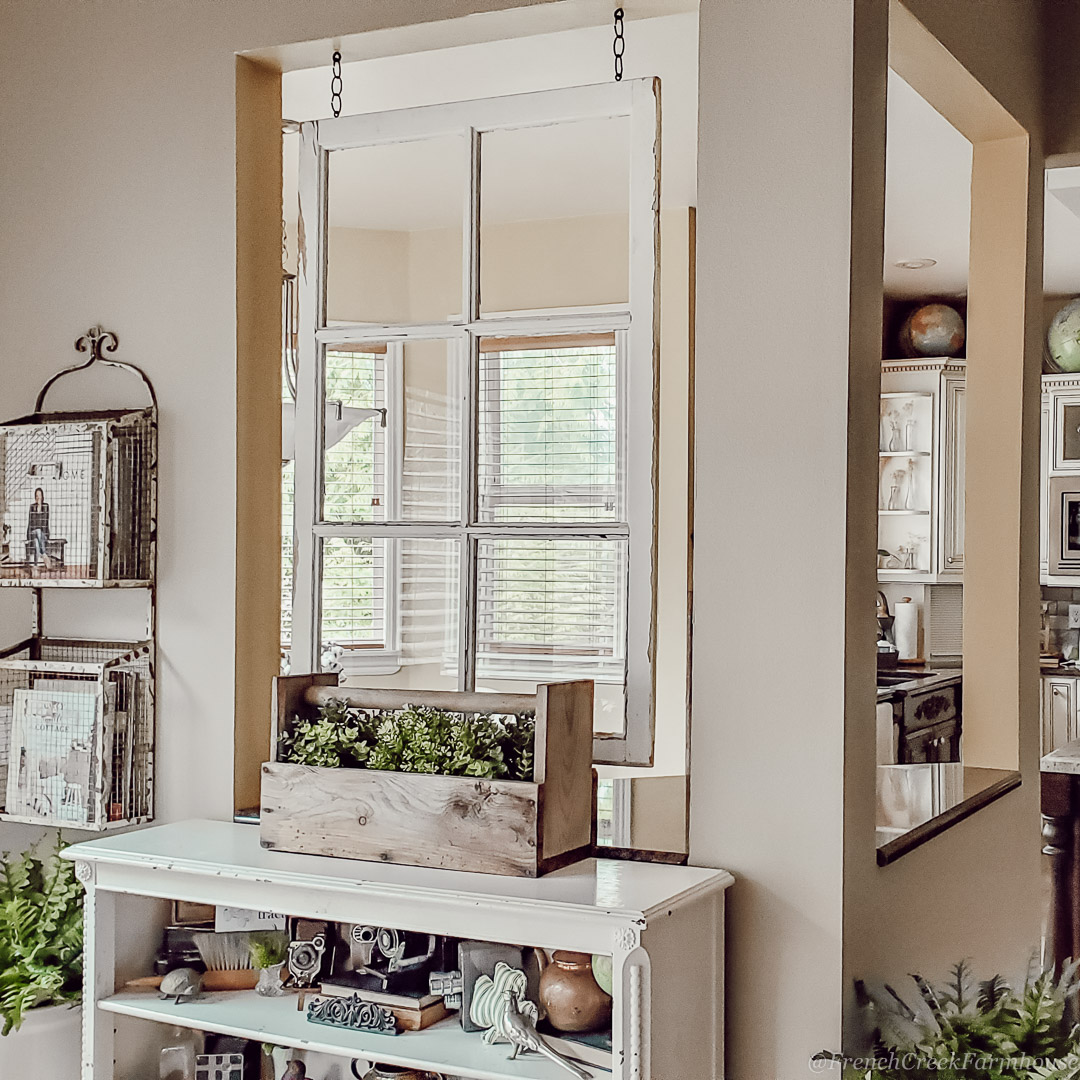 Sometime in the past 15-20 years, the previous owner of our home decided to remove a walk-in pantry to expand the breakfast nook just off our kitchen. But, because the pantry was part of a load-bearing wall, they opted to create a pass-through between the kitchen and family room that's an awkward eyesore. We decided it was finally time to do something about it!

You can watch this full project, on our brand new YouTube channel (here)! Yay!
The original floor plan of our home included a large walk-in pantry in the kitchen. When the previous owner decided to remove it, they couldn't do much about the fact that there was not one, but two, load-bearing walls to deal with.
Rather than deal with the headache and cost to move a beam up into the ceiling, they decided to cut a pass-through into the wall instead. While it improved the flow of light between the two rooms, it makes for an awkward floor plan that really challenges our ability to furnish the family room.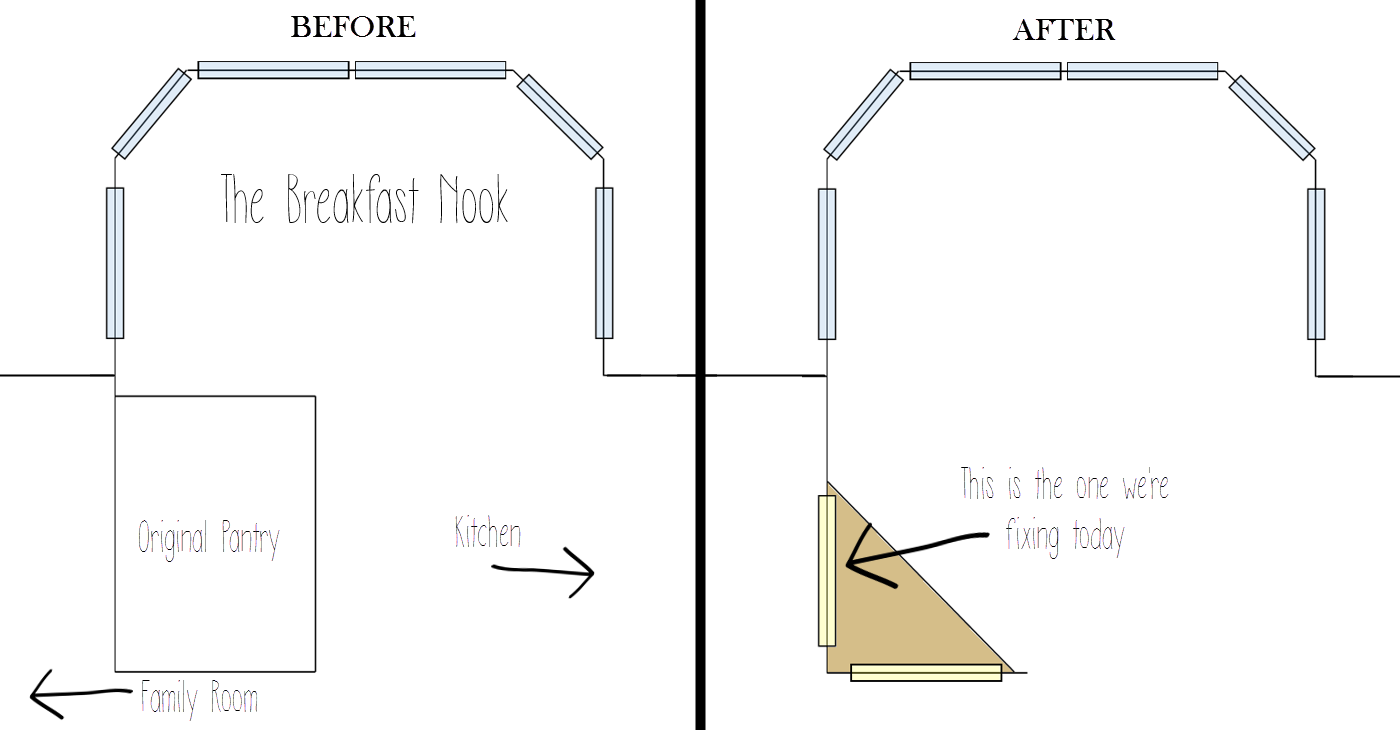 Structural changes aren't in our current budget as we're fixing up our home right now, so we decided to get creative about how to handle this eyesore.
One option we considered was adding back the wall that was removed. On the plus side, it would have allowed for some decor changes, but it would also have blocked out a lot of the light between the two rooms.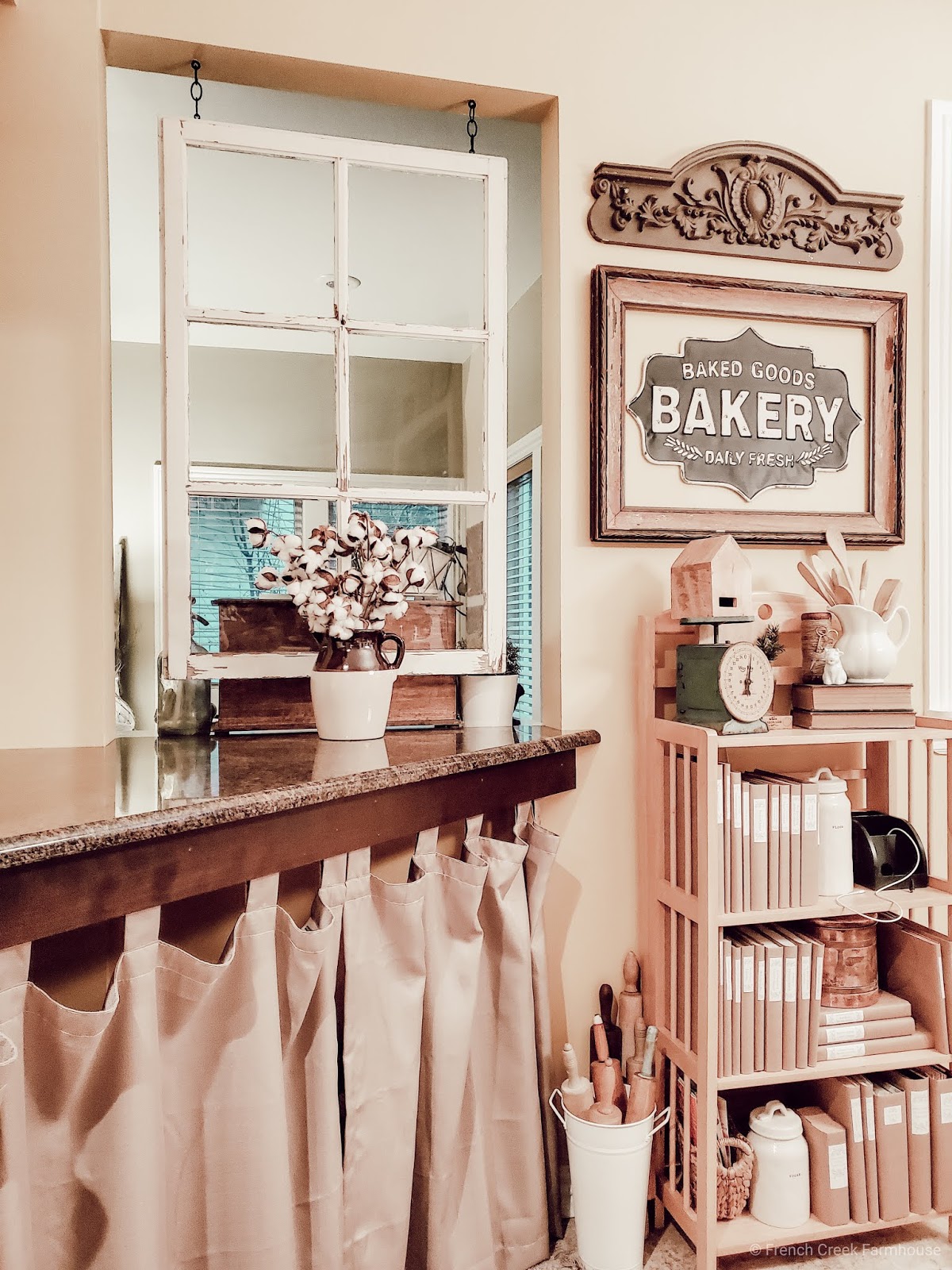 Instead, I scored an old window last year that was just the right size to hang from the ceiling. The window gives the feeling of separation that makes decorating a bit easier, but the glass panes make sure that we didn't have to sacrifice any of the light.
Hanging the window was so easy. You can watch exactly how we did it in our video, and the whole project took less than an hour. The difference it has made absolutely delights me!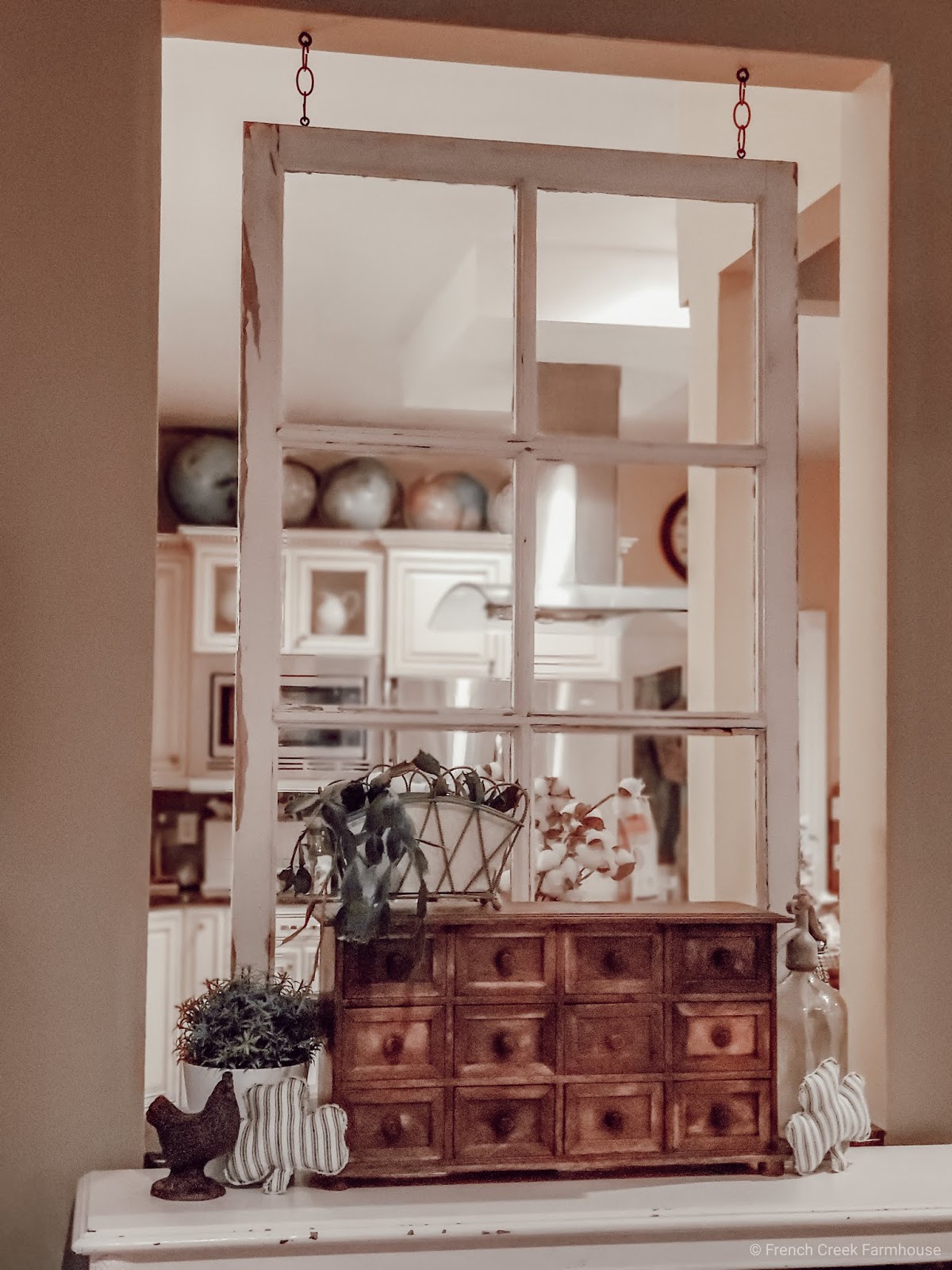 Eventually, we do want to make structural changes and add a load-bearing beam up into the ceiling that will support the weight of the second floor. But, until then, this was such a simple way to address the problem, and it looks fantastic!
If you've been thinking about hanging an old window for decor in your home, you'll definitely want to watch the video to see how easy it is. And make sure to pin this post for later too!