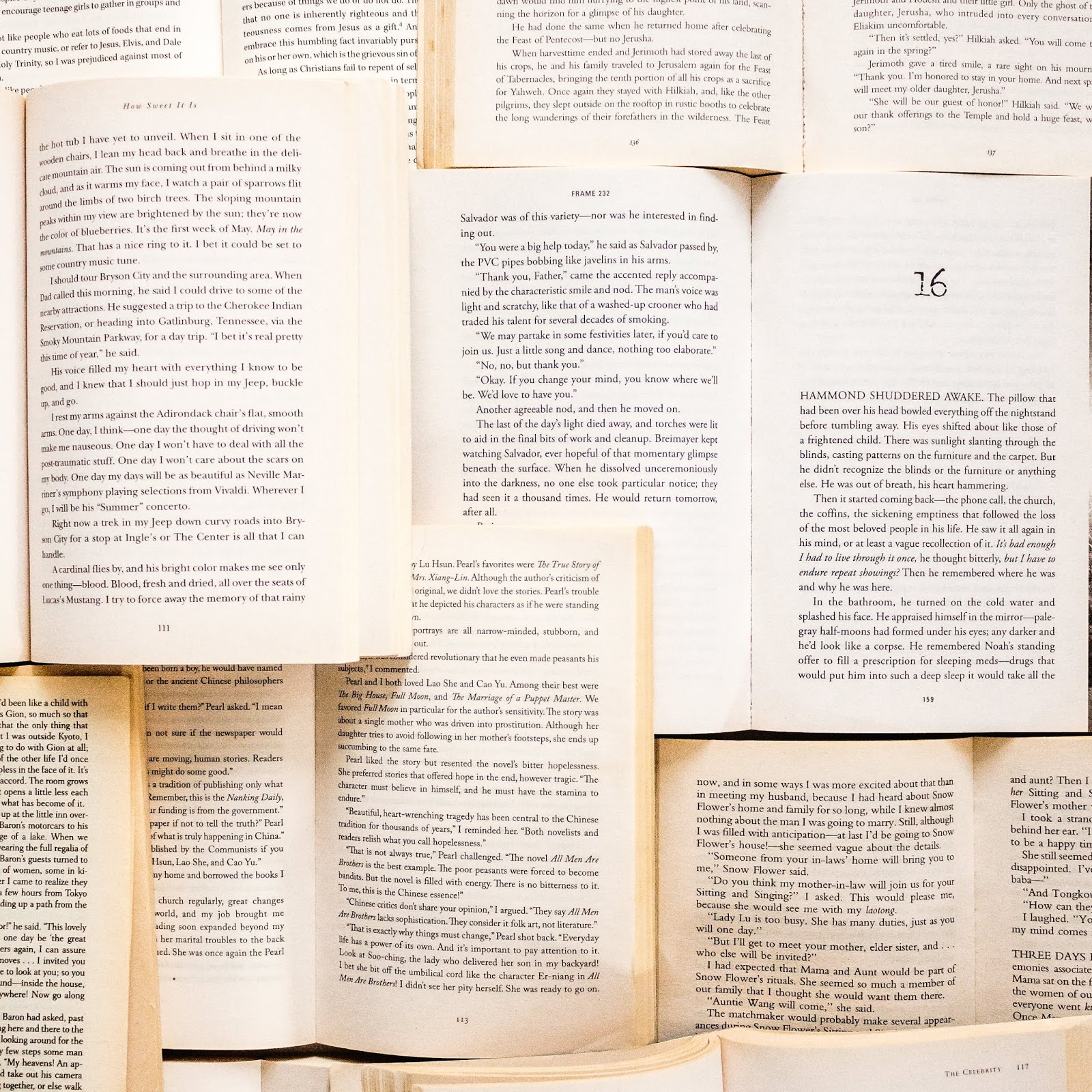 I love reading, and I love old books, so literary metaphors make their way into my thoughts quite frequently. I've always been a voracious reader, and I love the feeling of escaping into the stories and getting to know the characters that live amongst the pages. At times, I've even felt a bit sad at the end of a book when you have to say goodbye to those characters.

The good thing, however, is that there's always another book to explore!
I've often thought of our own lives as books filled with each of our individual stories. The days are captured on the pages, and there are many chapters that segment the different stages through which we develop.
The difference is that our stories are never finished as long as we're blessed to be here on earth. We only turn the pages, but we don't close the book. Parts of our lives may change, but the story isn't over.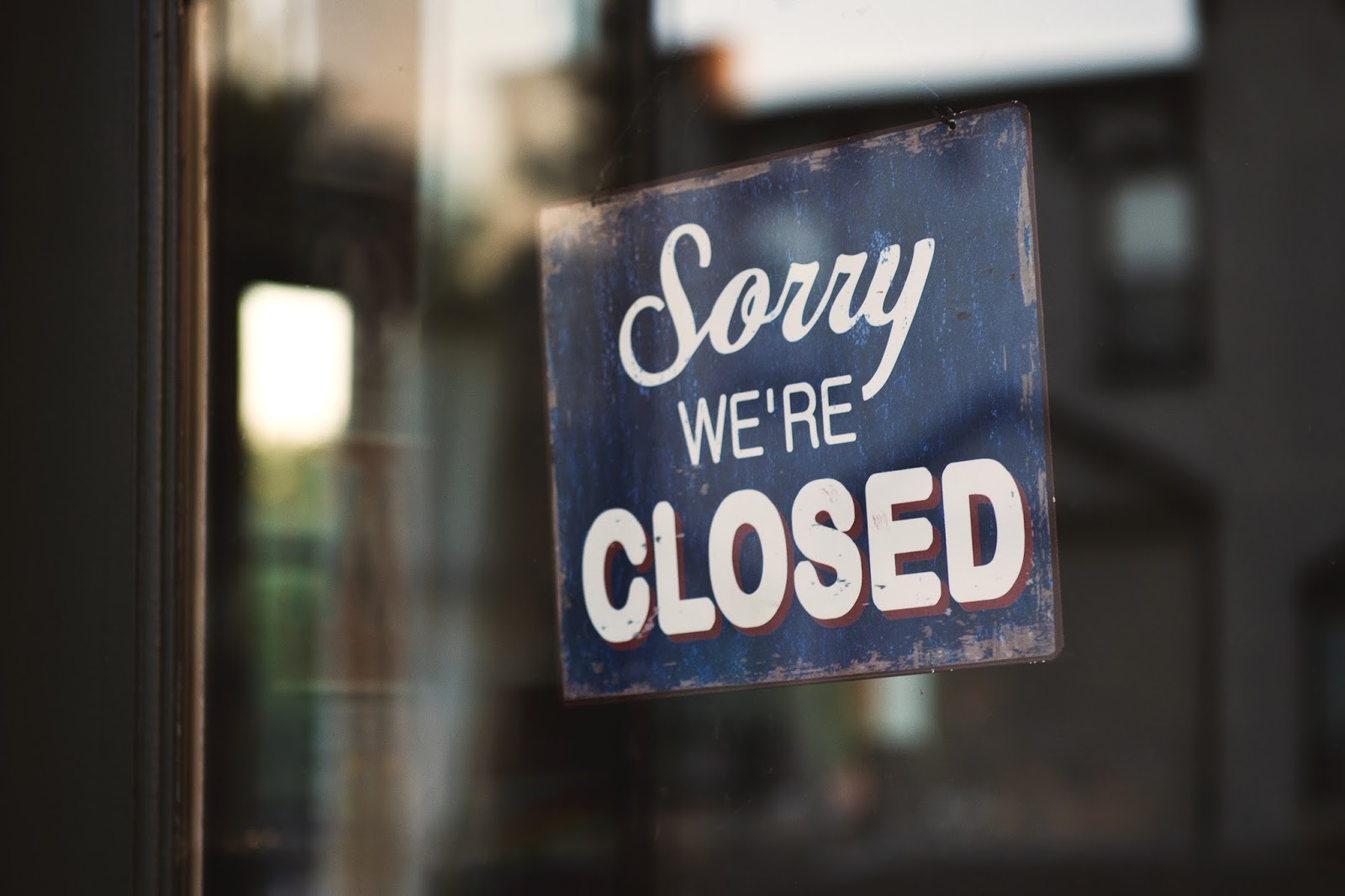 A Plot Twist!
Last month, we turned a page in our business when we made the decision to close our physical shop in town. This was not a rash decision, and we only arrived at this verdict after a lot of soul searching and conversation about what we envisioned for our family in the future.
Since this change is a big part of our family's story, it seemed worthwhile to share some of the details and explain how we got here.
But first, it's important to start with one disclaimer: Although we've closed our physical shop, we are still OPEN! (Check out our new online shop here)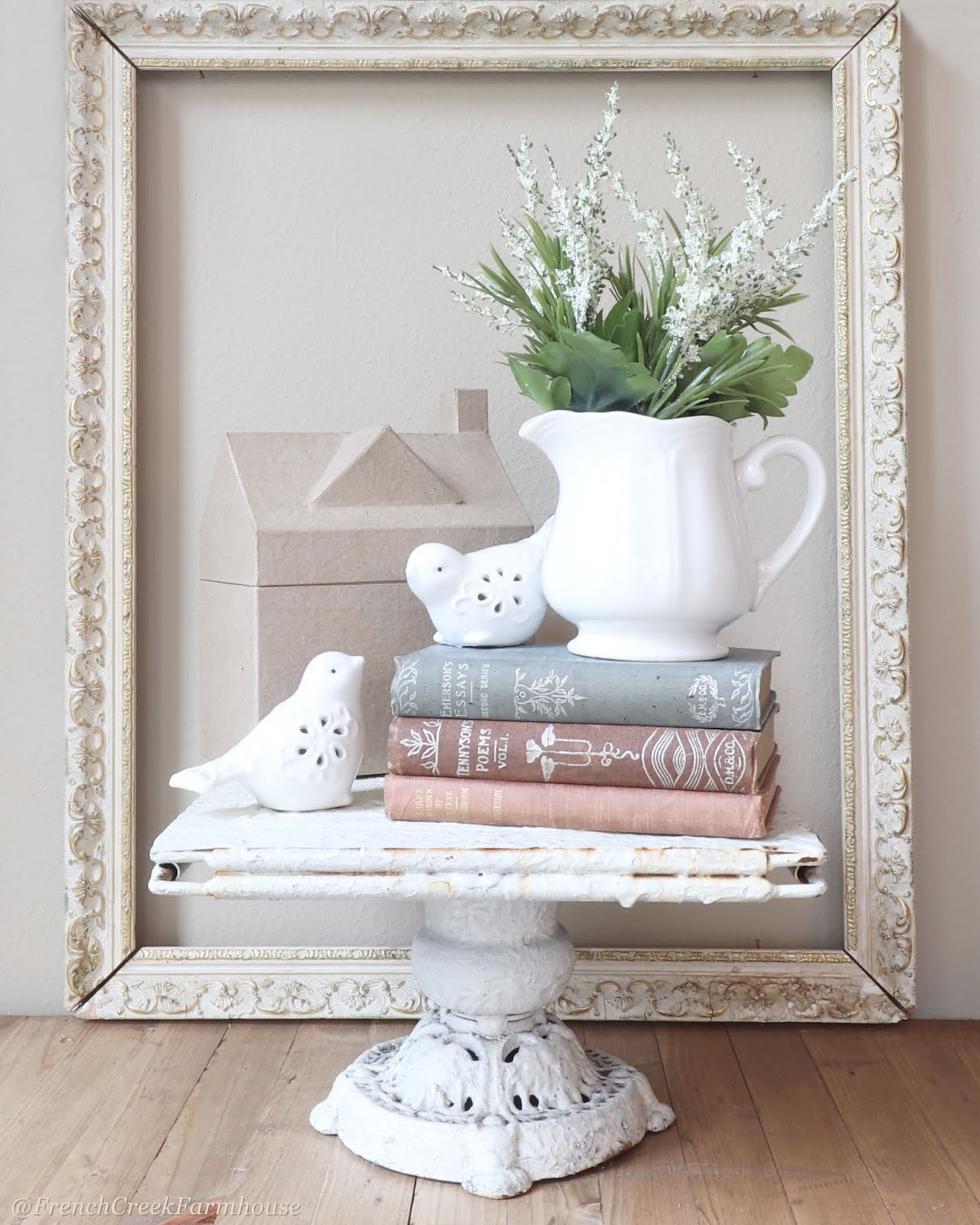 The Back Story
Shortly after we set up shop at our first physical location, we started receiving emails from folks who lived a little farther away asking if we had an online shop or a way to ship items to them. Of course, we didn't at that time, and the logistics of implementing something like that was more than we felt we were able to take on right away.
But, it was still a goal, and it was something we kept talking about.
Then, we opened our second location, and the online shop idea was pushed further to the back burner. Next, we expanded our shop and also started participating in seasonal vintage markets, and again, the idea was put on hold.
We knew we didn't want to try building something entirely new if we didn't have the capacity to do it well. That didn't seem fair to our customers, and trying to divide up our already limited time to a greater degree would have been a lot to take on at one time.
Last fall, as I was wrapping up the final stage of six long years of graduate school to complete my PhD, we started having more conversations about what we wanted for our family's future. That included talks about what we hoped to create in our business, as well.
The idea of an online shop had always been in our minds, so we put it back on the table to begin thinking and prioritizing how that would work.
"The best laid plans of mice and men often go awry…"
After several months of brainstorming, dreaming, and visioning, we felt like we had a plan. We would spend 2020 building out the infrastructure within our business to support an online shop, with the goal to launch sometime in 2021.
In addition to needing to create the actual ecommerce platform and work through the logistics of warehousing and shipping, we also had the other parts of our business to care for–the physical shop, this blog, and our newly launched YouTube channel. Giving ourselves at least a full year felt like a good amount of time so that no area would have to suffer from a lack of attention.
Then, less than three months into the year, the unthinkable happened: a global viral pandemic.
In March, our business was shuttered. Suddenly, we had all of the same overhead expenses each month, but no revenue…month after month. We were forced to fast-forward our timeline and get to work building our ecommerce site much earlier than we'd planned.
As the pandemic worsened, we really had to stop and re-evaluate what was best to do–not just for us, but also for our local community.
At first, like everyone else, we hoped that the virus might have some seasonality to it. Perhaps infections would slow down as spring rolled on and summer arrived. As we now know, that isn't the case. Not only is the infection rate not getting better, in our state (like many others) it's getting worse.

As of this writing, we currently have about 3 times the daily number of infections as we did on March 23rd, when our state shut down. It is devastating to see how many lives and families are being affected by this tragedy with each new day.
We could not, in good conscience, ask anyone to come in and shop with us in person during this crisis, even after we were given the go-ahead to reopen (with safety precautions in place).
Maybe it makes us bad business people, but we have never been able to stomach the idea of putting profits over people. That just doesn't fit with our values.
While our decision to close was not 100% driven by the pandemic, the pandemic shed light on a path we were already moving toward and advanced our timeline significantly.
Closing our physical presence was and is the only choice that was congruent with our care and concern for the health and well-being of others. This was, by no means, a decision made in haste, and turning the page can sometimes be difficult. But it's a choice that sits well in our hearts, and we're ready to continue writing this part of our story.
With that said, we are so pleased to announce that our online shop is now fully open! Plus, we have plans already in the works to continue growing and offering you even more, right from the comfort and safety of home–more on that soon!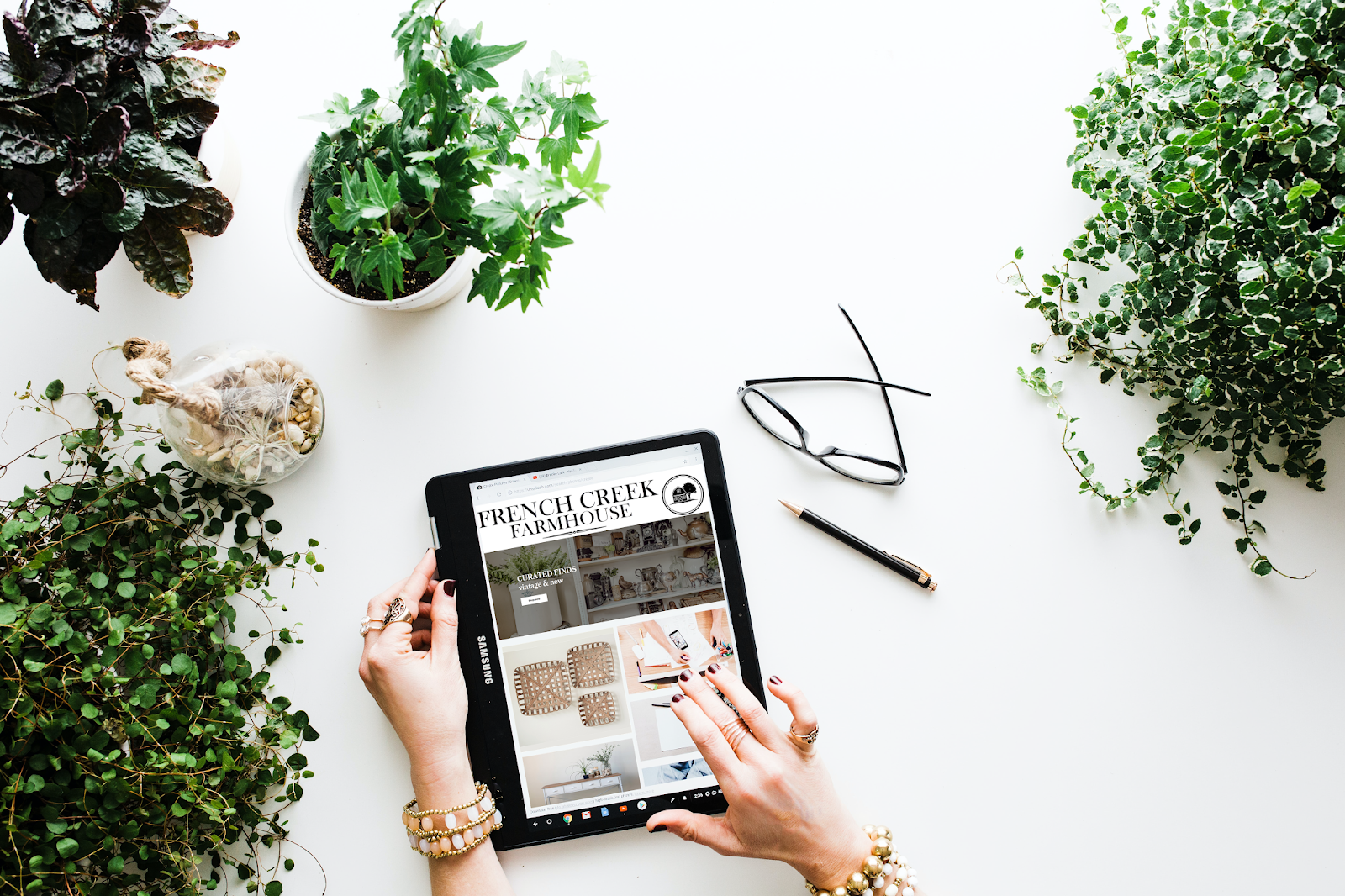 Why Online?
There are a few reasons why having an online shop has been a goal for us for so long.
For starters, we don't believe that the idea of community is defined by physical location. A sense of community is cultivated through shared values and a mutual commitment to nurture relationships with others. That isn't something that requires us all to live in the same town.
We've never wanted to limit our relationships with others to our little corner of the world. That's one of the reasons we love participating in vintage shows, as well! It gives us a chance to meet new friends in different areas, much the way we do through writing this blog and participating in social media.
Another important value in our own business is supporting other small business owners, and having an online shop gives us a greater ability to make that happen.
We have always been incredibly selective about the people with whom we do business and the products we choose for our shop. It's important to us that all of our business partners share our same high standards and commitment to quality, value, service, and social responsibility.
We're also very committed to promoting supplier diversity, and we actively seek business partners from diverse backgrounds. We firmly believe in the idea that "we rise by lifting others", and we look for opportunities to help support other small business owners to get their good work out into the world.
While these core values have always been present in our business, we hope that having an online shop will expand our opportunities to serve in all of these areas. Staying confined to our physical location, we only had so much capacity to scale our efforts because, quite simply, our little farming town and customer base was only so big in this area. Being able to offer a larger selection of goods to a larger community means that we have more flexibility to better serve the causes that matter to us.
On top of all of that, brick and mortar overhead expenses greatly tied our hands when it came to our pricing model. In order to stay afloat, many physical retailers are forced to charge higher prices simply to cover the costs of business. We've never been able to sit comfortably with that because, ultimately, it contributes to further economic inequity within our local communities.
In our online shop, we've been able to lower the prices on almost every product that we carry which means that more of your hard earned money can be saved and/or invested in areas that matter to your family. That's something we can definitely get behind!
Is this forever?
Does this mean that we'll never have a physical presence again? Not necessarily.
We have absolutely loved being in the shop, and I'm personally going to greatly miss setting up seasonal displays and chatting with customers who pop in (and petting their dogs!). However, we truly believe that this is the best thing to do for the collective good at this time. When and if we reopen in-person, it will only be because we can do so safely and congruently with both our personal and core business values.
Right now, we're very excited to dive into this new adventure and bring you loads of great farmhouse-style home decor items–both vintage and new!
You can visit our online shop now (here), and also be sure to join our Market Insiders group on Facebook (here) for exclusive product updates, shop news, and insider-only special offers!
P.S. If you are a small business owner/maker with products you think might fit the aesthetic of our shop, you can find more information on partnering with us, here.