Guide to Attending a Vintage Show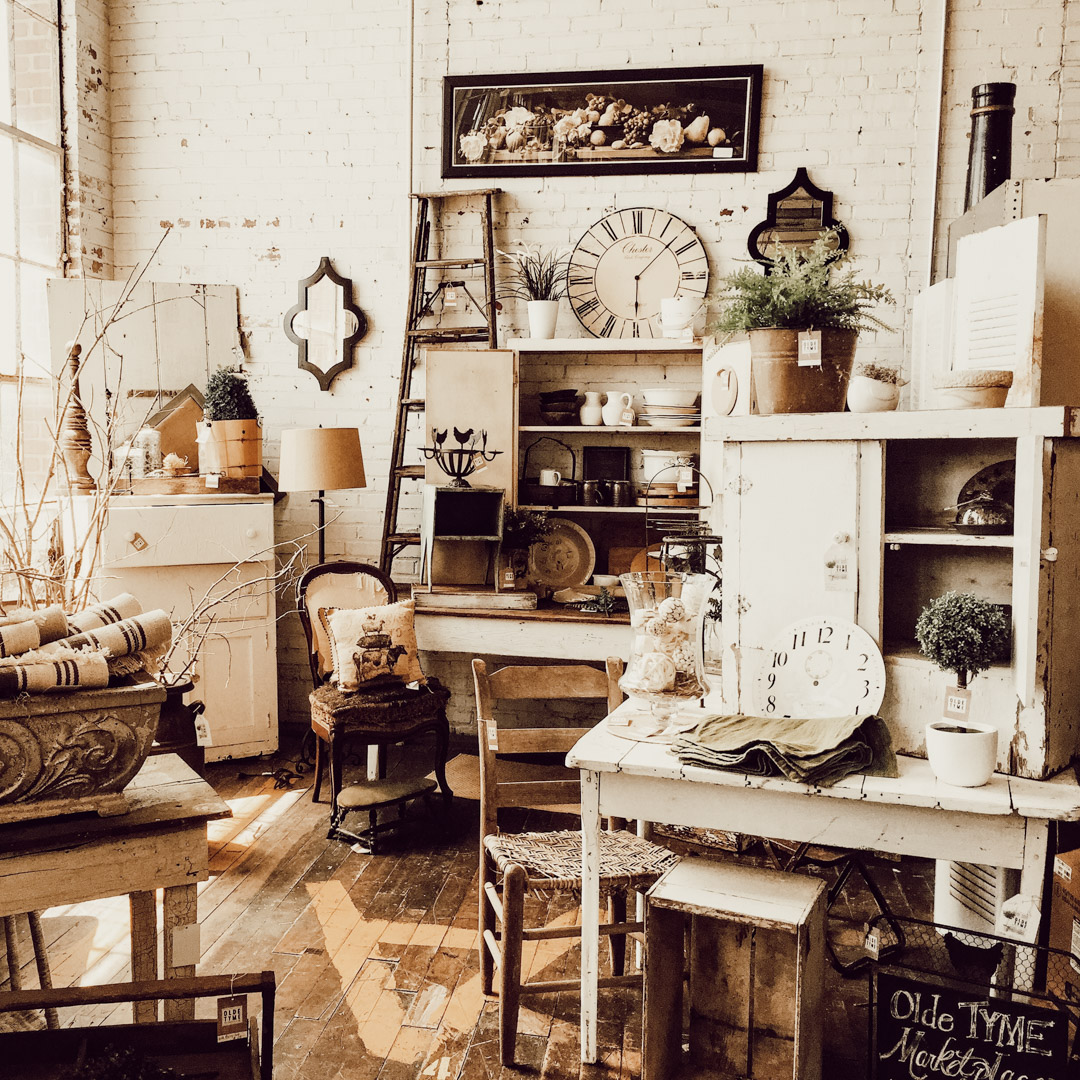 If you love vintage home decor and antiques as much as I do, then attending a vintage show is a "must"! In case you've never been to one before, I put together this guide for attending and getting the most from the experience.
Perhaps the most important thing to me (besides the great treasures and fun!) is supporting small business owners. Vintage shows are generally comprised of dozens of booths curated by individuals who love vintage and antique items as much as you, and so they decided to make a business out of it. Some shows also allow handmade crafters and artisans to set up booths with their goods, and others allow entrepreneurs with reproduction (aka "repop") or mass-produced decor items as well. You can typically find a list of vendors on the show's website so you can get an idea of the type of show you'll be attending ahead of time.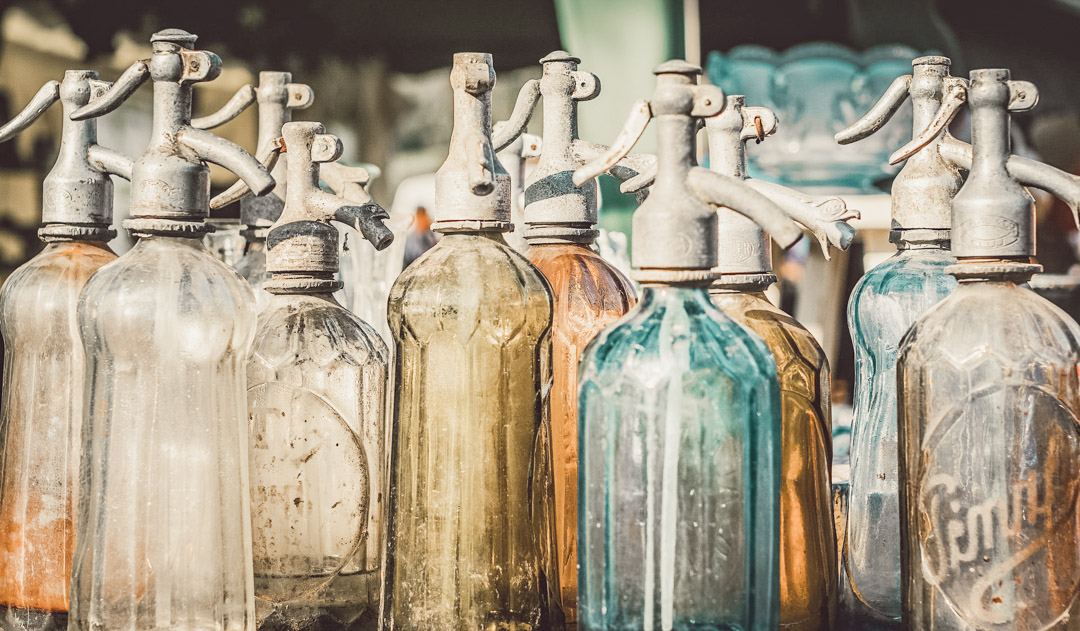 Best Time to Go
Shows can last anywhere from one day to a week (or more) in some cases. The typical show, however, occurs over a weekend–often with a "pre-show" on Friday evening, and full days on Saturday and Sunday.
So, when should you plan to attend? That depends on your goals.
If you're looking for the best selection, attend the pre-show or the earliest possible opening. This is when vendors will have the biggest supply of items in their booths, and therefore, you'll have the biggest selection to choose from. However, you aren't likely to receive any discounts, and vendors are less willing to negotiate their prices at the beginning of a multi-day show.
If you're looking for the best deal, attend on the last day (or final few hours) of the show. At this time, the selection is going to be fairly picked over, but vendors are more likely to be willing to bargain with you. It's important to understand, however, that booths are operated by small business owners who work very hard to curate their selection, so don't assume that a vendor is open to offer or negotiation. That said, you can politely ask about their policies so as not to offend your vintage-loving-friends.
If you want to avoid crowds, try to arrive early on the pre-show evenings (it's worth waiting in line to be in first) or attend towards the end of the show. Depending on the show, pre-show events can sometimes bring substantial crowds though, so do a little research before you choose the best time for your comfort.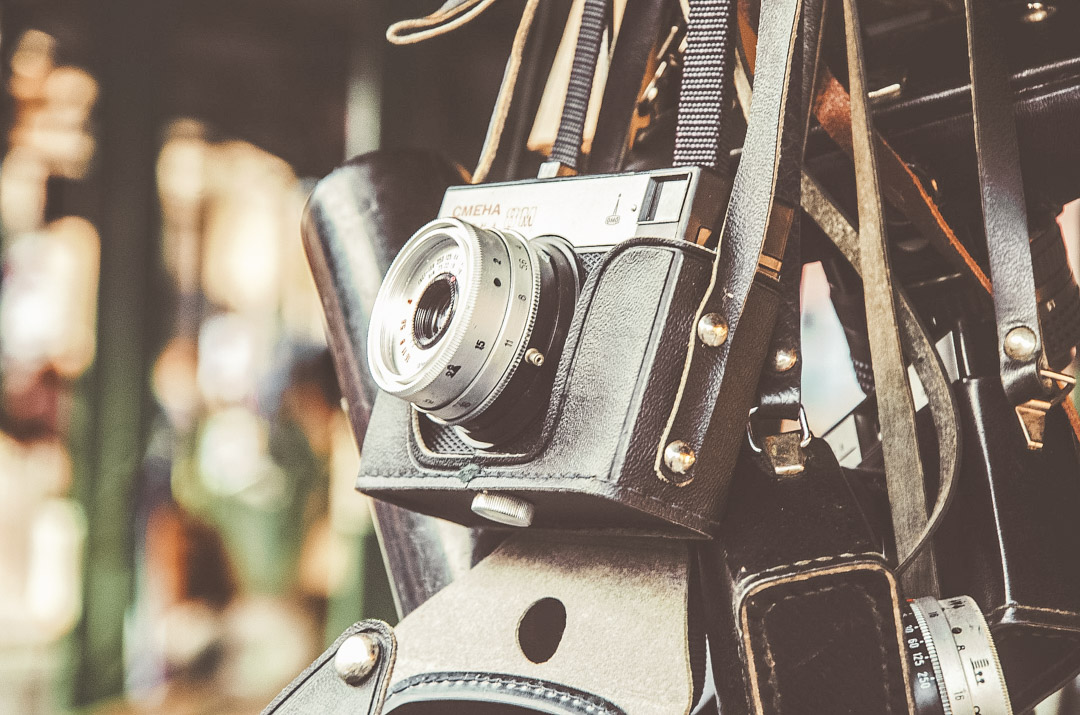 What to Bring
Reusable cloth bags are helpful, but if you are a serious shopper, you will tire of carrying these in a short time. A large wheeled suitcase or a collapsible wagon are both great options! Beware that wheeled totes can be tricky to maneuver in crowds or through tightly packed booths. If you're attending with a friend, you can take turns staying with your totes to help make things easier.
Also, you can still bring bags to capture extra purchases when your wheeled storage is full. These are my favorites because they take up so little space and are easy to pack in your purse for extra purchases. They also hold over 40 pounds of weight, are generously sized, and I've had my set for ten years without a single problem!
You will want to make sure that you have a water bottle and a few healthy snacks with you to make your hours of treasure hunting more comfortable. For me, it's usually a ziploc bag of almonds and dried cranberries–a balanced snack with protein, healthy fats, and carbs.
Other helpful items include a pen and notebook, business/calling cards to network with others, hand sanitizer, and your cellphone to take pictures. However, always ask permission before taking photos! And, if you plan to post pictures on social media, ask the vendor for their handles to tag them in the photos.
Finally, while many vendors will now accept debit/cards (especially for large purchases), cash is generally preferred–sometimes even required. Be sure to bring a selection of small bills since vendors may have trouble making change.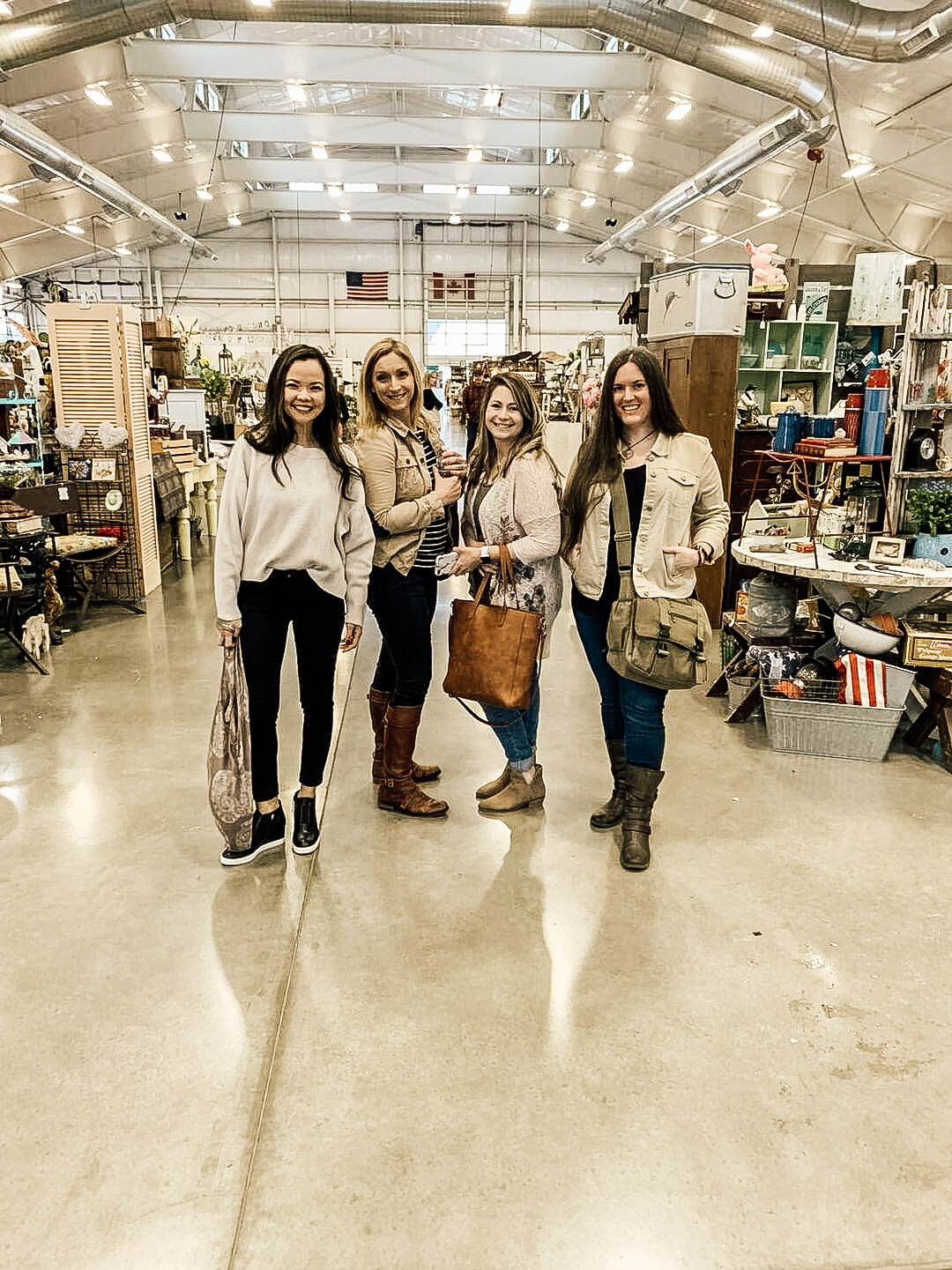 What to Wear
If the show you're attending is indoors, this is usually less of a concern. However, comfortable shoes will be the most important choice you make since you're going to spend a lot of time on your feet, and probably standing on concrete. It's always smart to dress in layers so that you can remove long sleeves, or add a sweater depending on the indoor temperature.
If the show is outdoors, be certain to check the weather for the dates you plan to attend. If rain is possible, you'll probably be better off wearing a hooded jacket than having to carry an umbrella that will take up space and potentially knock over breakable items. And, if the weather looks good, a hat, sunglasses, and a travel-sized container of sunscreen may make all the difference in how you reflect back on the day later on!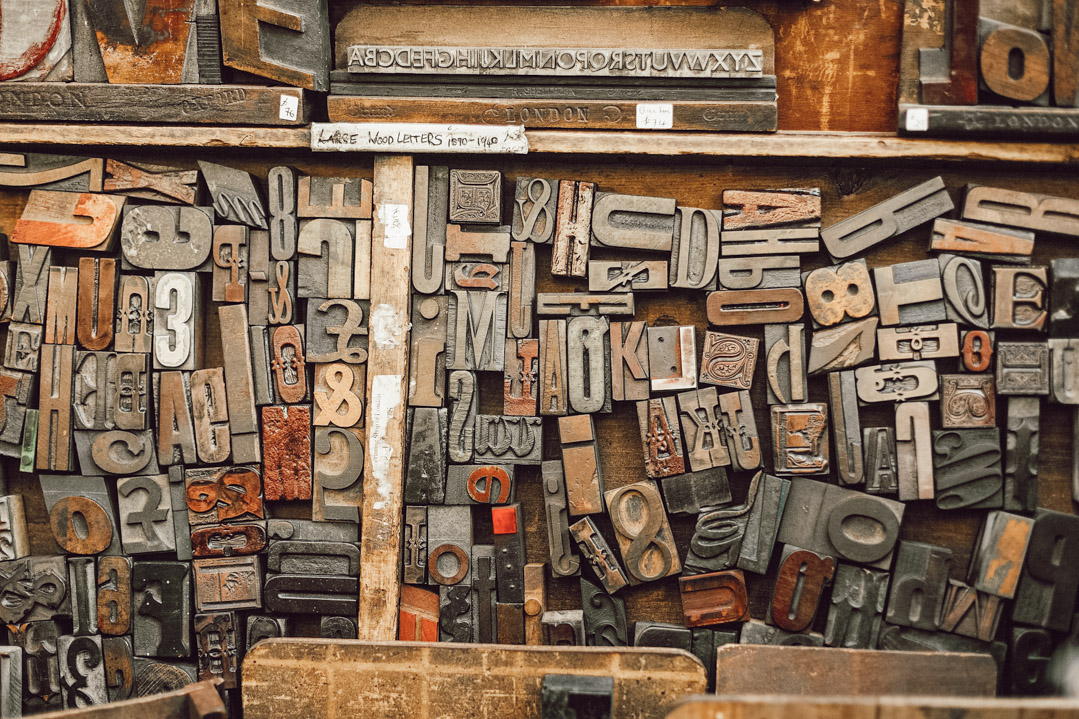 Navigating the Show
If the show you're attending is like many shows these days, there will be a LOT of vendors. Have a plan, and stick to it! Decide how you will approach the aisles so that you don't miss great treasures by forgetting where you've already been. That said, if something catches your eye nearby, be willing to jump ahead to score a great find, and then resume where you left off.
While you're searching, remember that some of the best finds will be above or below eye-level. Don't be afraid to crouch down to look beneath or behind something–sometimes that's where the best stuff is hiding that others won't notice!
We should also talk about etiquette here. Remember, everyone is attending to have fun and look for their own treasures. It's not okay to jostle other shoppers to reach something you want to see, but it is appropriate to politely ask to squeeze by. Manners matter, and while it shouldn't need to be said–sadly, it still does. The Golden Rule is great here: treat others as you'd like to be treated!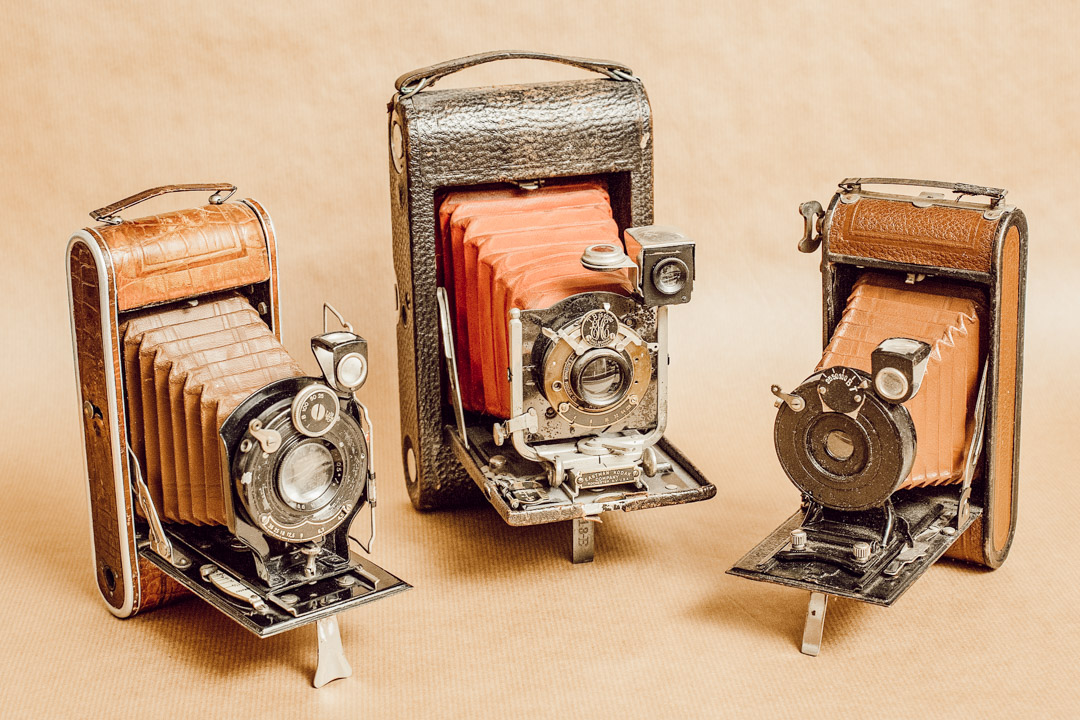 Negotiating With Vendors
Adding on to what I already mentioned above, never assume that vendors are willing to negotiate. Instead, ask about their policies before making an offer. For example, there's a difference between saying, "Are you open to offers?" and "Will you take $5?". (The former is preferred!)  
Be understanding that not all vendors are open to negotiations, for a variety of reasons. Never insult a vendor or make a comparison between their prices and something else you've seen–you don't know how much money the vendor may have into the item already, or what business decisions are driving their pricing policies, so it's unfair to make an assumption or judgment.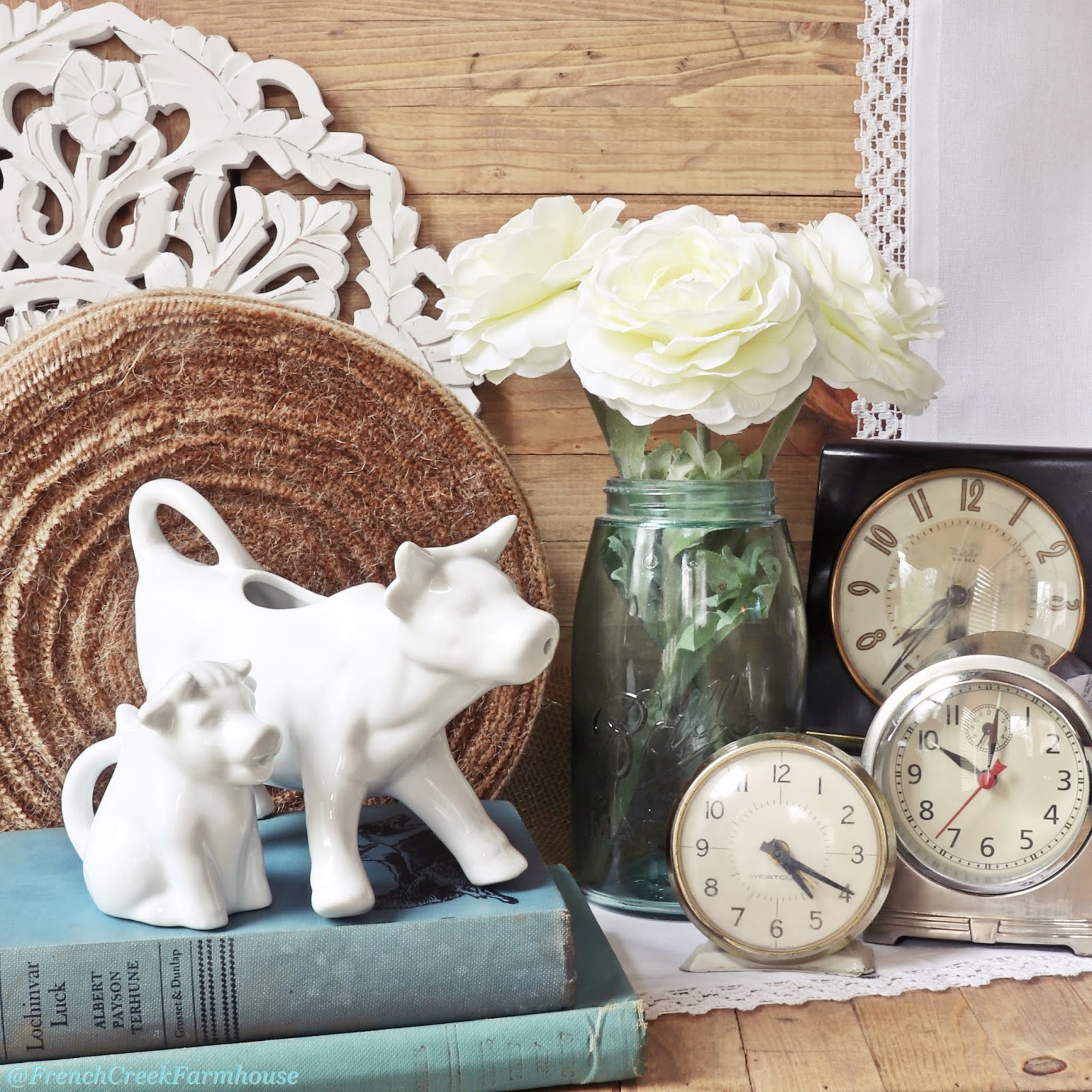 Finding the Best Shows to Attend
This one's tricky because everyone has different tastes and desires for attending shows. Here are a few of my favorites in the Pacific Northwest:
The Great Junk Hunt
NW Vintage & Vino
Rustique Divas
More resources:
Here's a great repository of vintage shows throughout the west coast.
Here's a list of antiques shows through the US.
Here's a calendar of art and antique shows by state.
I hope this guide is helpful to you when you attend your first, or next, vintage show. Have a tip to share, or a great story from a show you attended? I'd love to hear about it in the comments below! Happy treasure hunting, friends!

Do you love hunting for vintage treasures as much as I do?
Get my free vintage & junk hunting journal
Let's be email pen pals! Sign up to join our community, and get your free printable PDF Vintage Hunting Journal. This is so good!