Vintage Finds & Farmhouse Favorites: Simple Beauty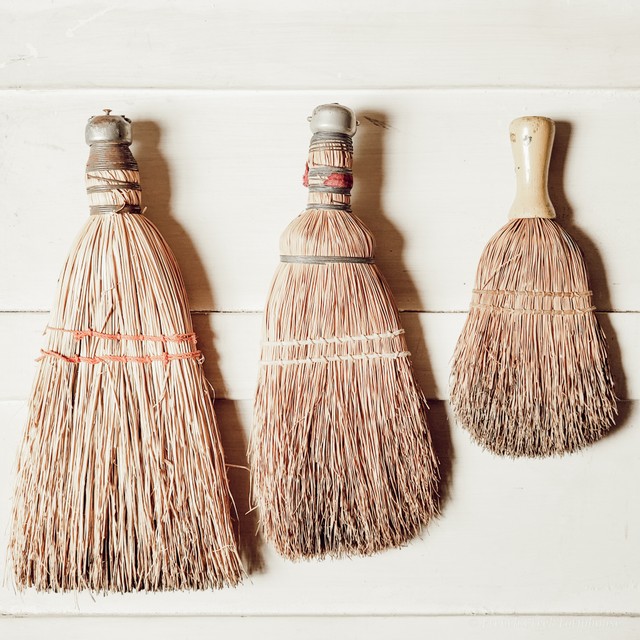 There is so much beauty in ordinary things, and maybe that's why I love vintage items so much. They say something about our history and who we are, and that's something that matters. This collection of vintage and farmhouse finds is full of simple, ordinary beauty to inspire you in decorating your own home with meaning.
On the surface, I imagine some of my collections seem kind of weird. Vintage hand brooms? Why in the world would someone want to hang those on the wall?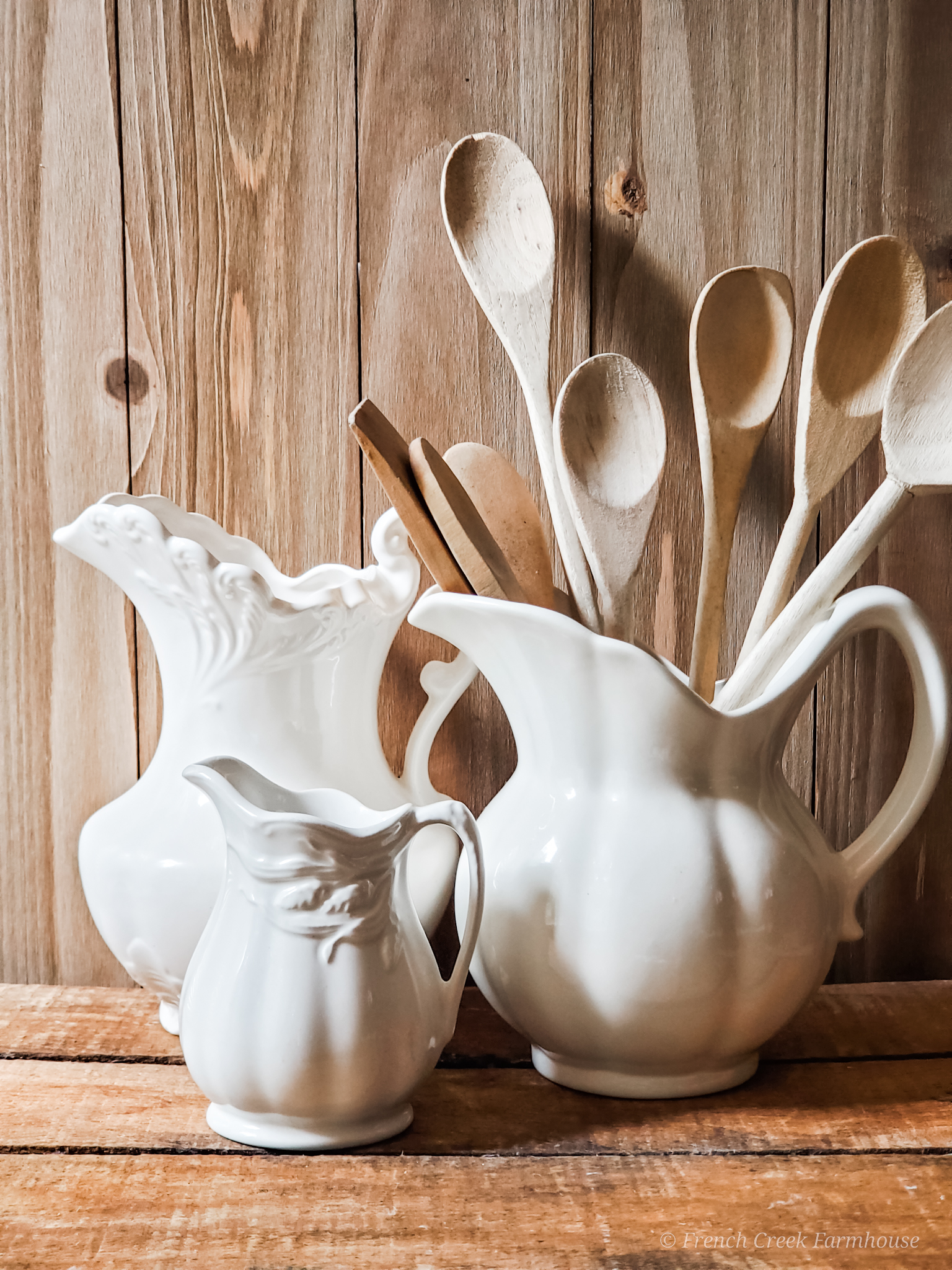 A bunch of old wooden spoons? Used as decor??
But, at the same time, it's those ordinary moments in life that really mean the most.
If you've ever lost someone or something you've loved, you know that the things you deeply miss aren't the big celebrations or milestone moments. No, instead, it's the muddy boots at the front door, or the sound of footsteps upstairs, or the smell of an old wool shirt.
It's these everyday, simple parts of life that represent and celebrate the true joy in our lives.
Today, I've put together another collection of amazing vintage and farmhouse finds, as well as a peek at some of the newest additions to our own shop, too. I hope you'll get to be the lucky person to take home some of these goodies before they're gone!


Disclosure: This is not a sponsored post, and I have received no compensation for sharing anything that follows. Some links within this blog may be affiliate
links, and I might earn a commission if you make a purchase through that link. This usually amounts to cents, not dollars, and helps to support the projects featured on this blog. I only recommend products from companies that I have found to be trustworthy. Read my full disclosure here.


VINTAGE FRENCH CANISTER SET

VINTAGE BOOKS

VINTAGE WOODEN DRAWERS

CHIPPY VINTAGE BREAD BOX

VINTAGE ALARM CLOCK

WICKER WRAPPED DEMIJOHN

DOUGH BOWLS

VINTAGE MAGAZINE

VINTAGE SIFTER

VINTAGE TRANSFERWARE PITCHER

CHIPPY METAL BENCH

WOODEN HERB CRATES

PUSSY WILLOW BUNCH

RUSTIC TIERED TRAY

FARMHOUSE WALL CLOCK