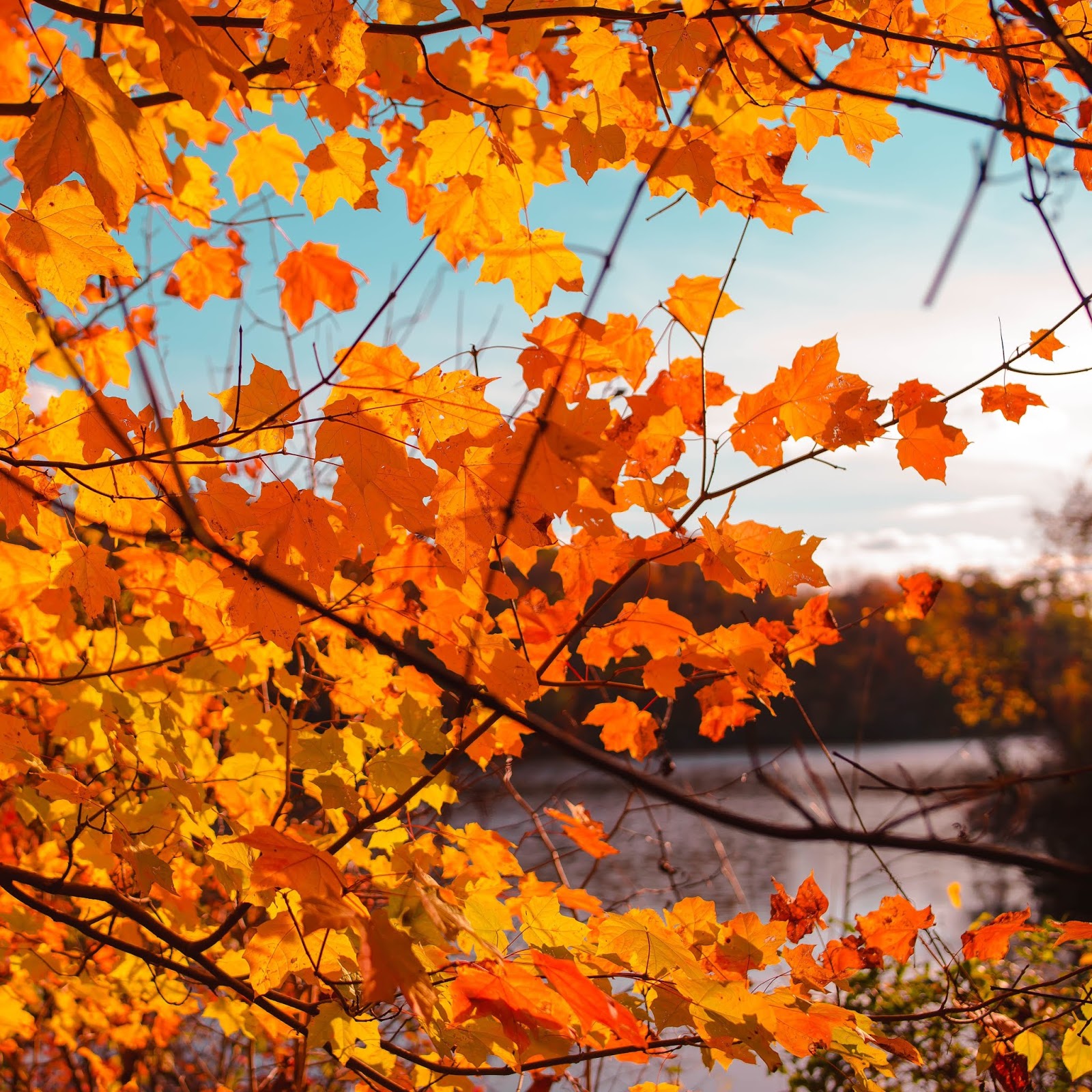 Nearly four months after we first opened our shop for business, I can now say that decorating the spaces delights me more than I'd ever imagined. I love the chance to be creative. I love getting to hunt for treasures to fit perfectly in every design. I just love, love, love this part of running our shop!
And so, I figured I might as well give you a tour of the French Creek Farmhouse shops in all of their fall glory!

Today, we're visiting Black Barrel Vintage Co in downtown Monroe. This is where my shop got it's start, and I'm proud to be one of the small businesses in the area working to revitalize the historic downtown area of this growing community.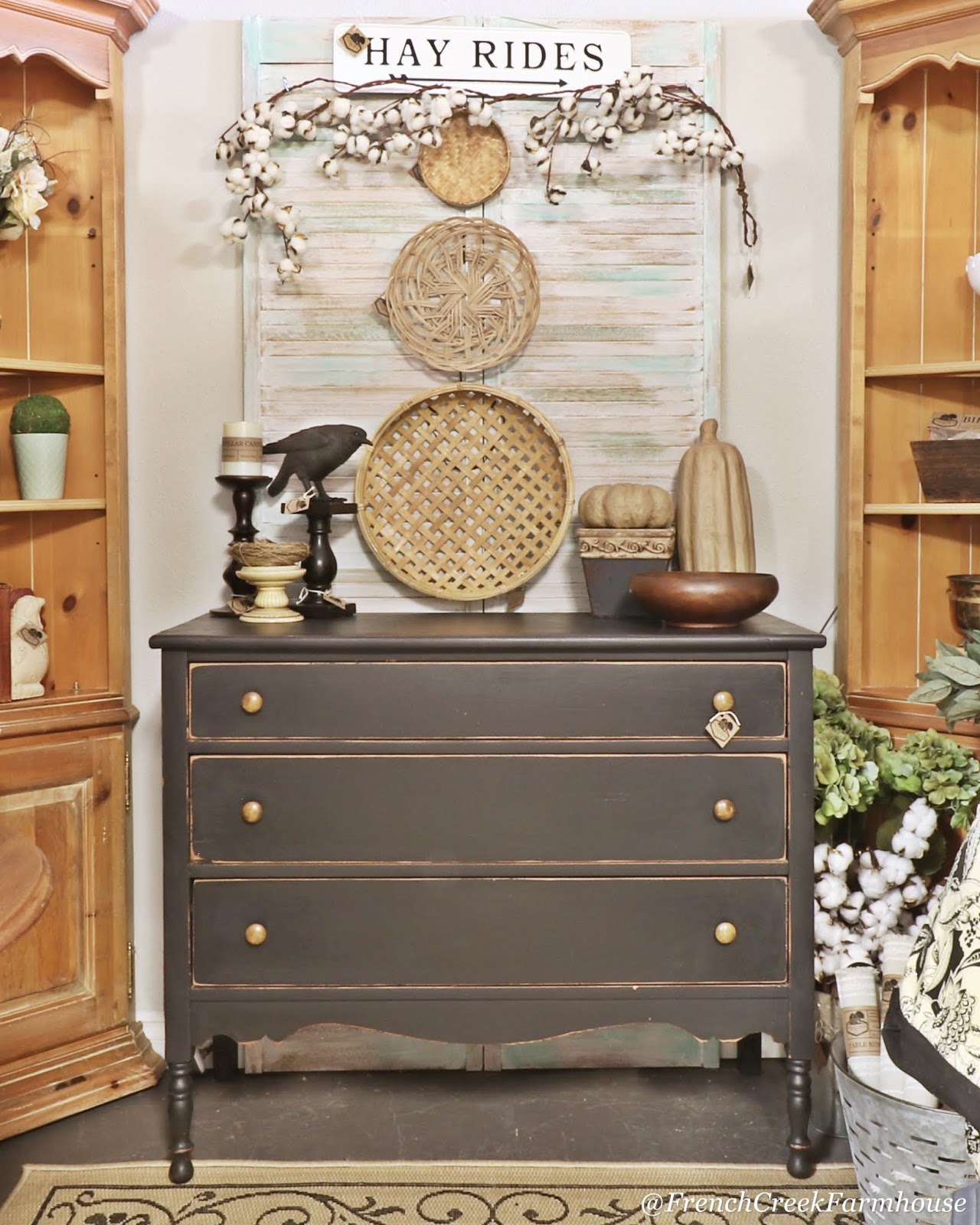 You might remember this buffet/dresser from my recent projects. It sold less than 4 days after I brought it into the shop–such a beauty!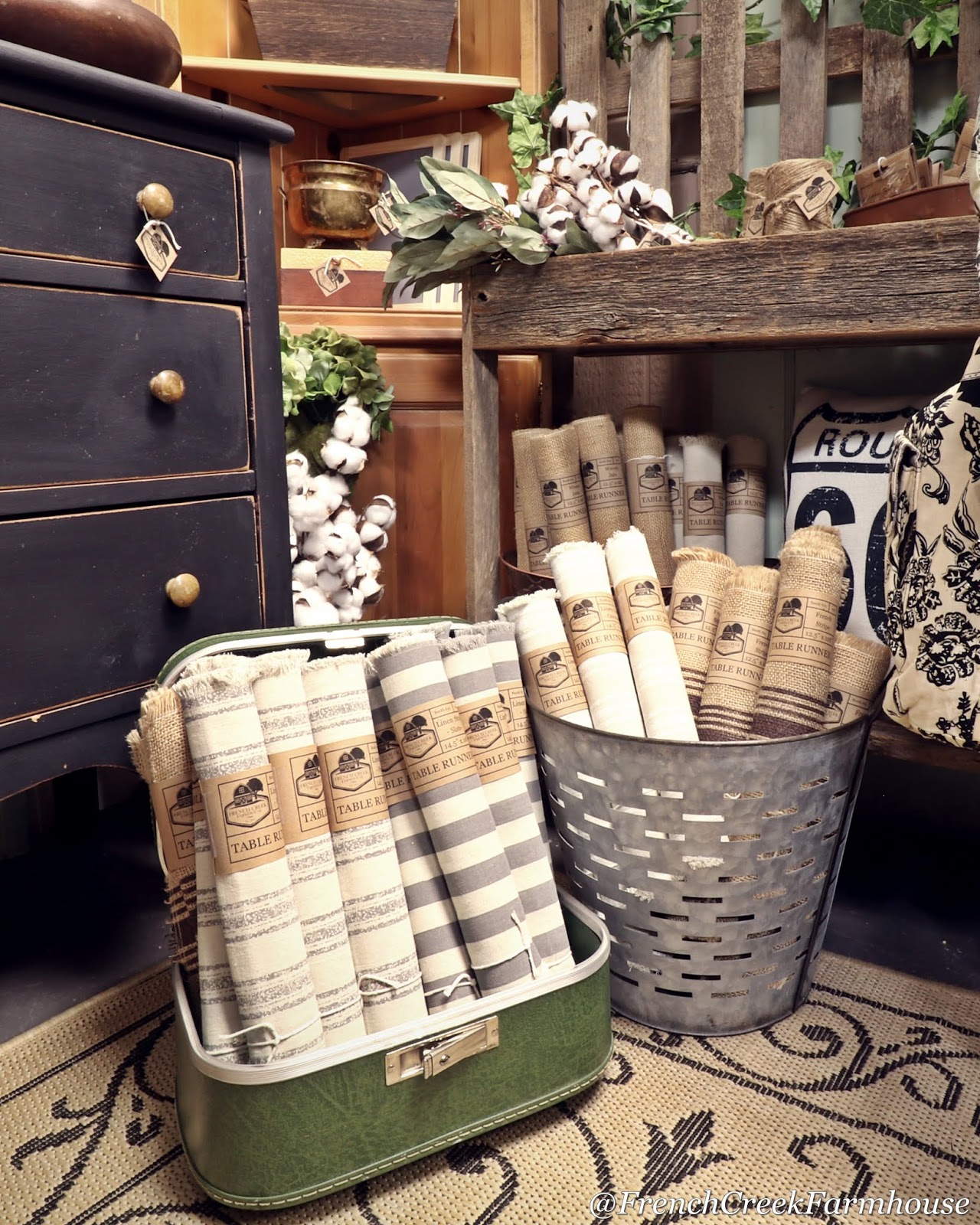 Our farmhouse table runners have been incredibly popular since Day One. If you're a regular customer, you might already know how much trouble I have keeping up with demand! But for fall, I have made sure the shop is stocked full just in time for all of those holiday gatherings coming up…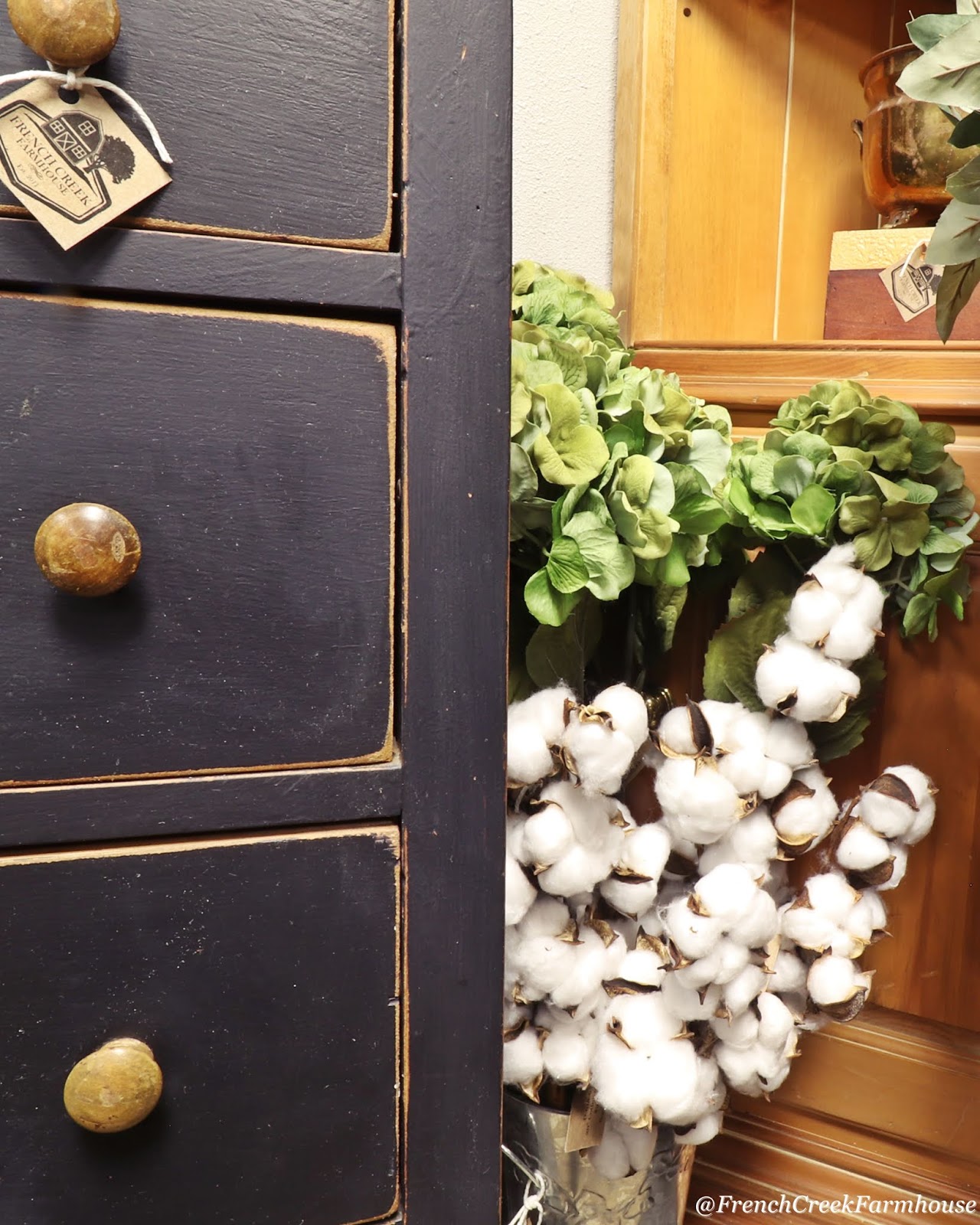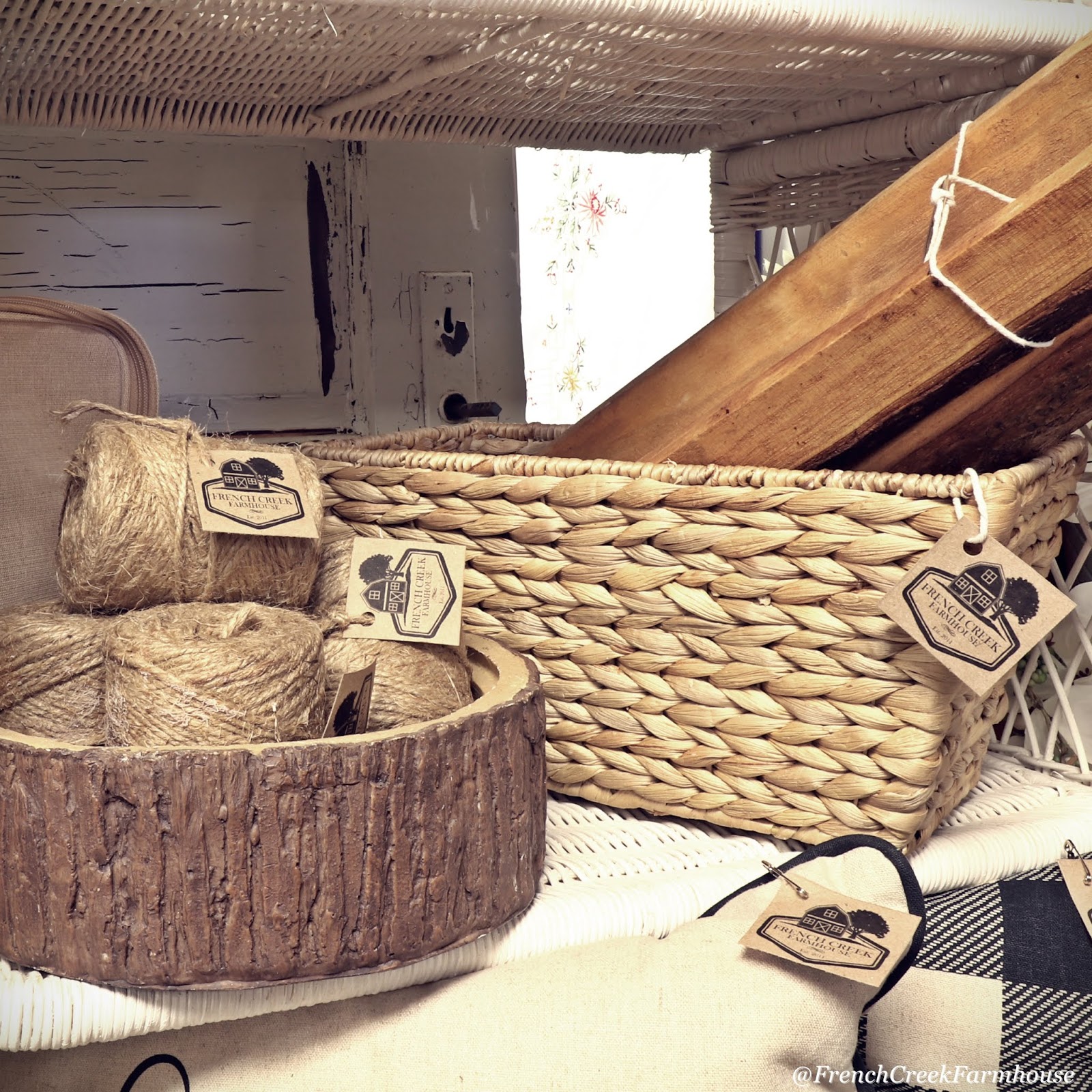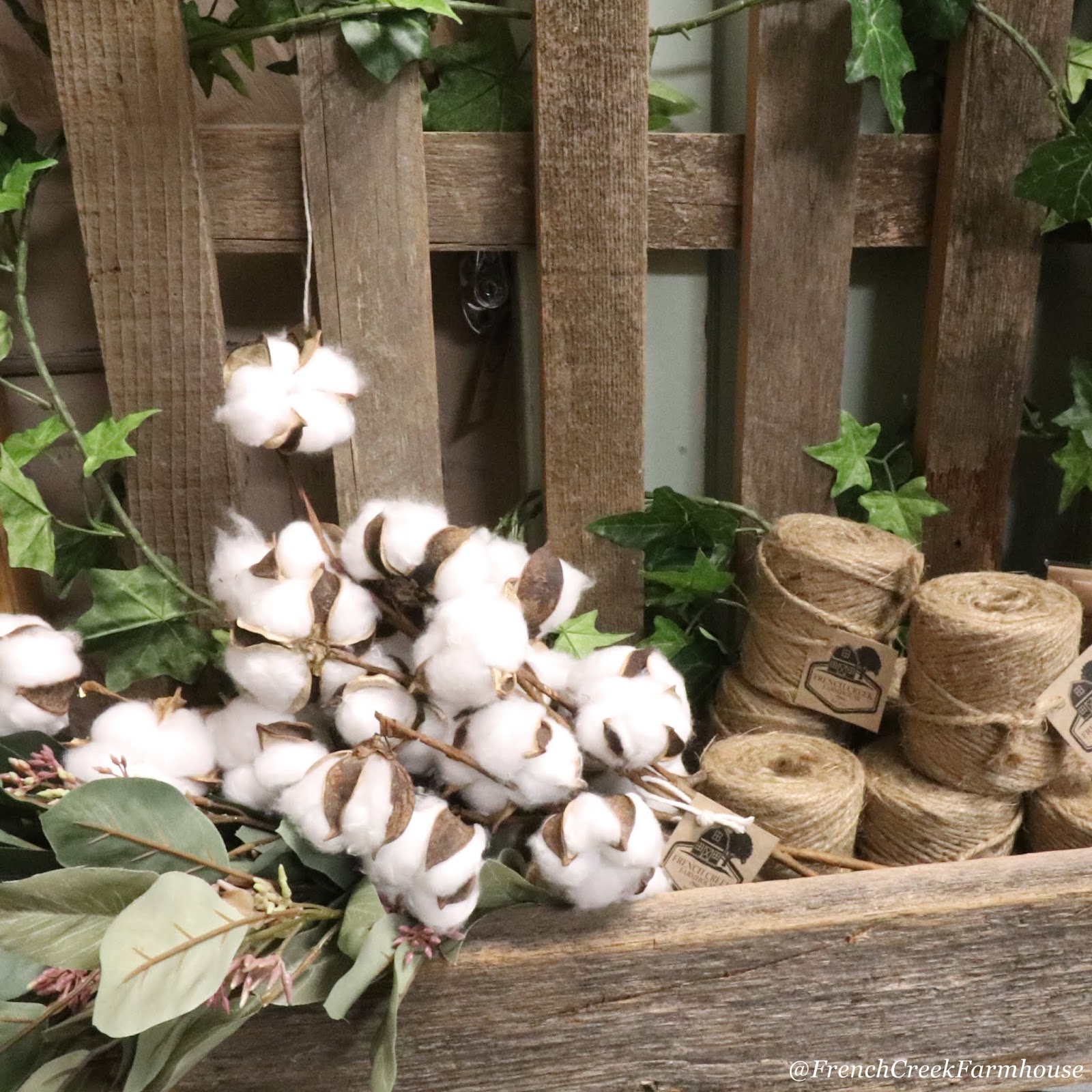 My neutral-loving heart prefers muted colors and lots of natural textures, so fall is the perfect season for my decor style. Right now, I have a big crush on decor that is a little less traditional. Instead of pumpkins, I'm using a lot more pine cones and cotton stems this year. I also swoon for barn wood any time of the year, but it works so especially well right now!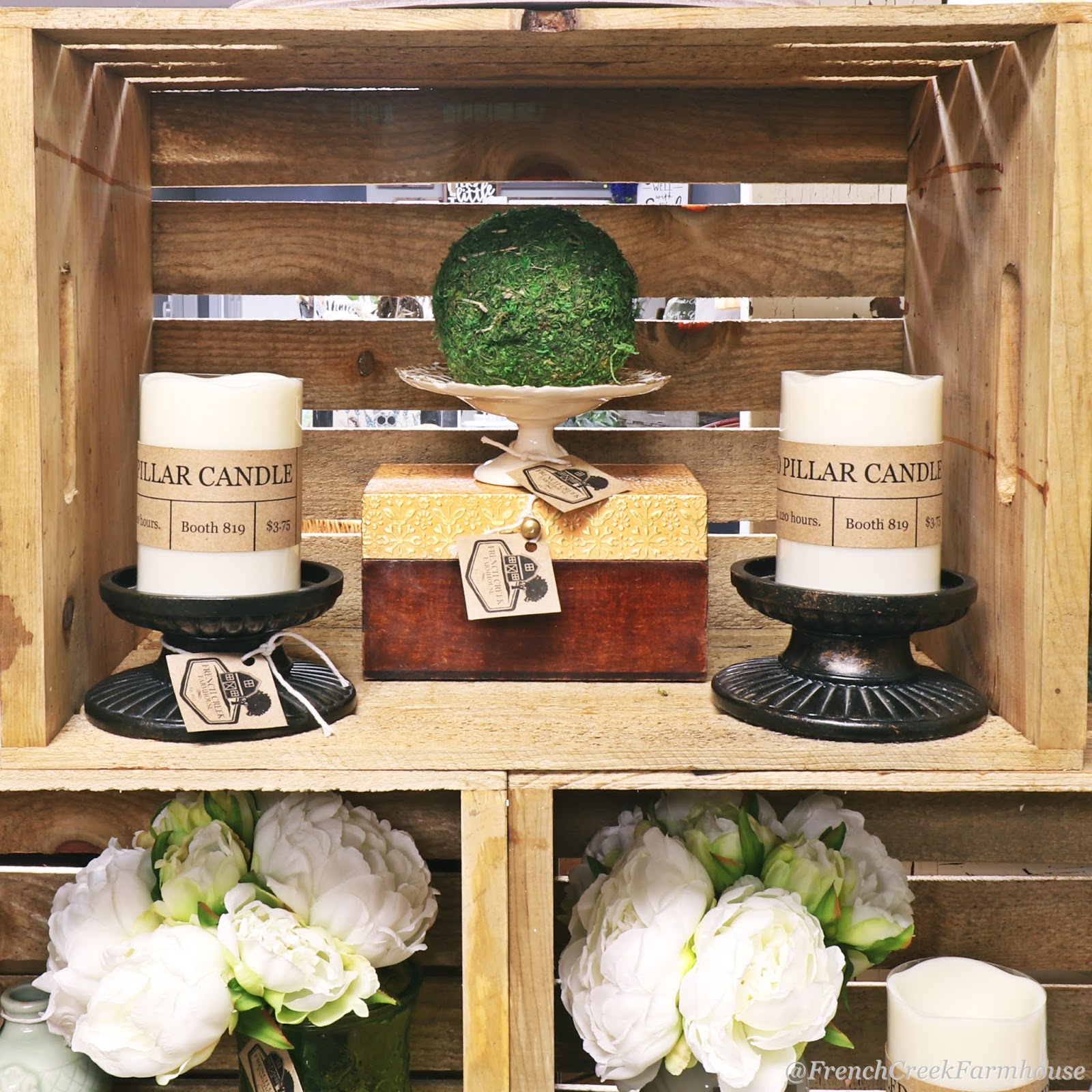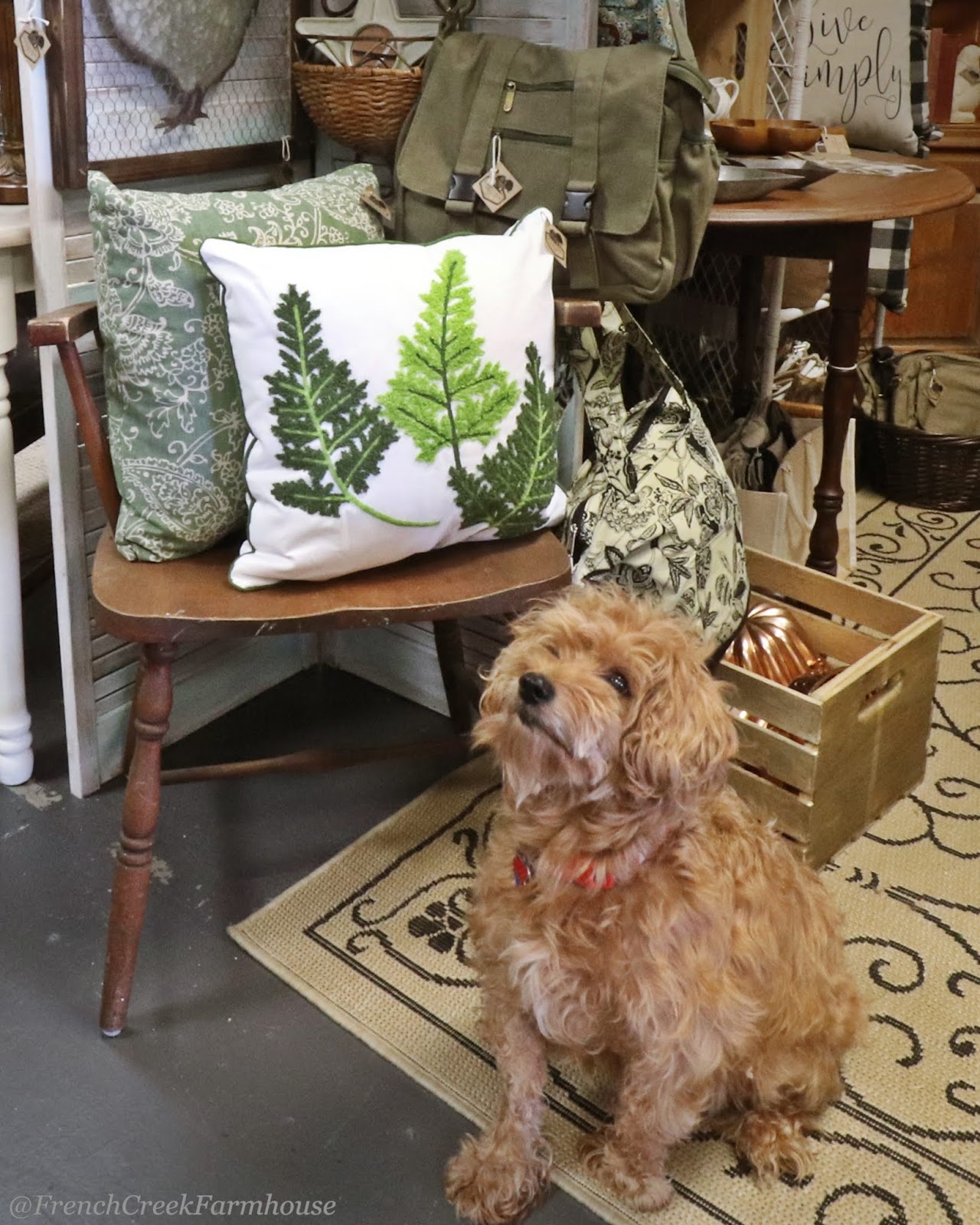 I'm also using more green, black, galvanized metal, and natural wood this year instead of the traditional orange and yellow color palette of the season. The day I snapped this picture, Junior was the shop's helper, and he decided that he was a perfect model for this shot (don't you agree?!).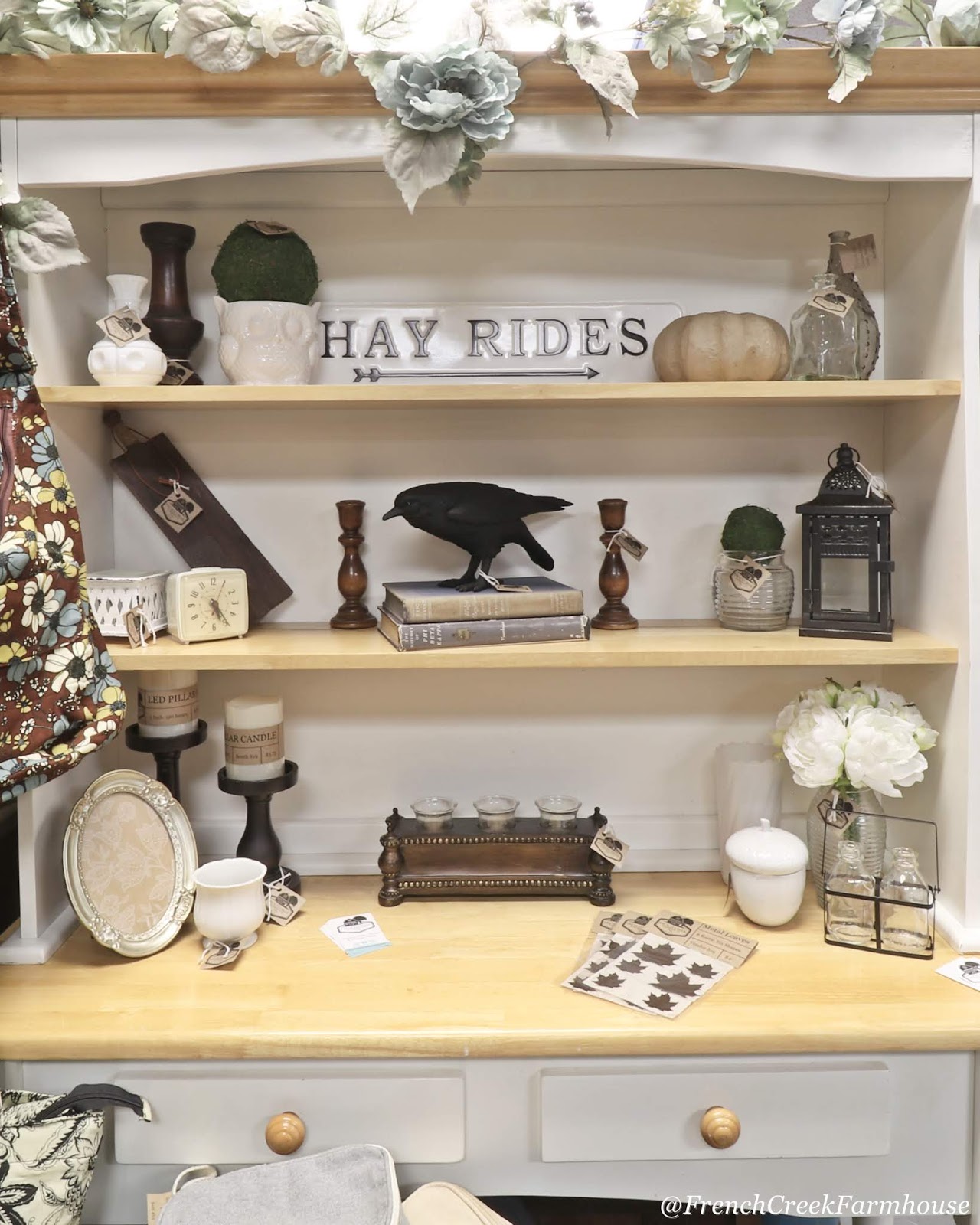 If you're in the area, stop by for a visit and see what the Black Barrel family of designers have in store for fall. Things are always changing, and there's so much vintage goodness to explore!
Do you love hunting for vintage treasures as much as I do?
Get my free vintage & junk hunting journal
Let's be email pen pals! Sign up to join our community, and get your free printable PDF Vintage Hunting Journal. This is so good!