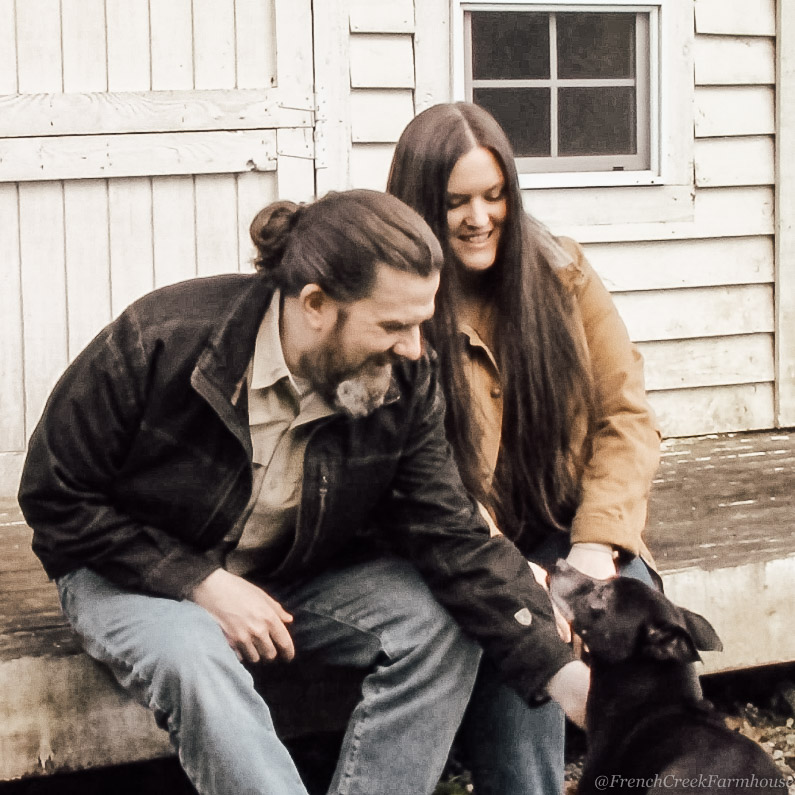 For just over two years, we've been sharing our DIY farmhouse renovation and homesteading journey through this online journal, and today, we're starting to write a whole new chapter!

What started as a simple creative exercise to document the projects and progress we were making throughout our home grew into something much bigger.

For starters, a community emerged.
It has been one of our greatest joys to meet so many others who are on a journey to live the good life. Through blogging, on social media, and also in real life, the friendships that have formed through this adventure in telling our story are truly priceless.

It's that sense of community that has made us want to share more of our life and story over the past couple of years. There is so much power in connection between people, and it's truly what fuels me every single day as I get online and write about our home.
Today, we're adding a chapter to our story because we want to nurture this community and build even more bonds of connection with the incredible friends we've met (and continue to meet every day!).
So, with that…we have some news!
We have officially launched our French Creek Farmhouse YouTube channel!!
How our channel grows will largely be shaped by you–our community. We will certainly be planning to share the real-life stories of our renovation, DIY projects, and farm happenings, but we also want our channel to be a conversation.
We get lots of emails and messages every week asking questions about our home, projects, life, etc, so we'll be trying to find ways to share more of those stories that you want to know about. And, if you think of something you want to know, drop a comment on any of the numerous places where we hang out, and we'll be doing our best to address as much as we can.
This is such an exciting new journey for our family, and we're thrilled to be sharing our life and home with you!