The 12 Best Wall Hanging Baskets
When it comes to decorating walls and doors, I love using hanging baskets to add dimension and texture to any space. I find myself constantly drawn to wall baskets and buckets for floral displays, and I've found more than a few favorites along the way! But did you know how versatile those containers can be?
We all love flower arrangements in pretty vases around the home, right? So why stop there?!
Using wall hanging containers, like baskets, buckets, or wall pockets, is such a stylish way to create floral arrangements in so many areas of the home. They're a great alternative to wreaths on a door when you want a larger display, or on an entryway wall if you love incorporating trailing vines in your botanical decor.
But, they're also great for storage too! They can be a catch-all near entrance areas for keys, mail, and sunglasses, or chic toy storage for the kiddos. In the bathroom, they're great for containing hair accessories and make-up, or you can roll up wash cloths for a charming storage solution.
And the bonus of using a hanging basket is that you can save counter space while keeping things uncluttered and organized pretty much anywhere you like.
I always love a decor item that has more than one purpose–it's like getting double the use for your money, and I can definitely get on board with that!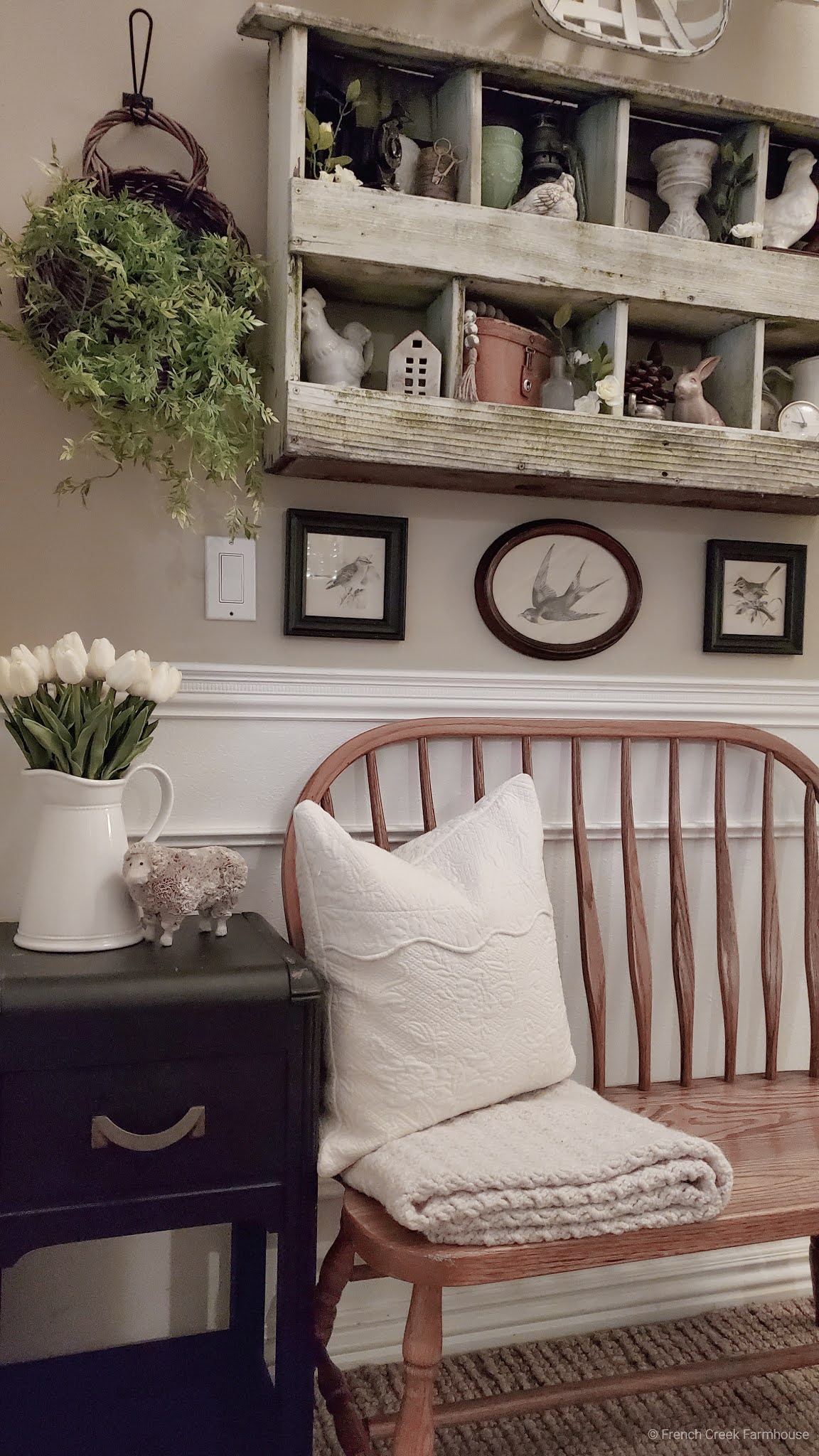 Today I'm sharing a dozen of my favorite baskets and buckets for hanging on the wall, as well as a beautiful collection of inspiration for how you might use them in your own home. I hope you find some great ideas!
Be sure to pin this post to find it again later when you need more baskets–I'll bet you'll come up with many more ideas of where you'll want to use them once you see how stylish they are as both a storage solution and wall decor!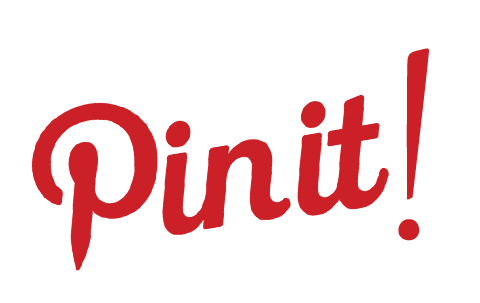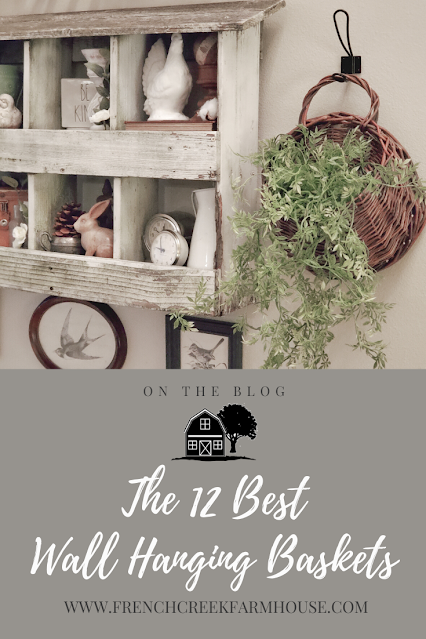 Disclosure: This is not a sponsored post, and I have received no compensation for sharing anything that follows. Some links within this blog may be affiliate links, and I might earn a commission if you make a purchase through that link. This usually amounts to cents, not dollars, and helps to support the projects featured on this blog. I only recommend products from companies that I have found to be trustworthy. Read my full disclosure here.

FAVORITE WALL BASKETS & BUCKETS
Click any picture to shop 

IDEAS TO INSPIRE
Be sure to visit these talented designers, and check out more of their great ideas!