After-Christmas Winter Decorating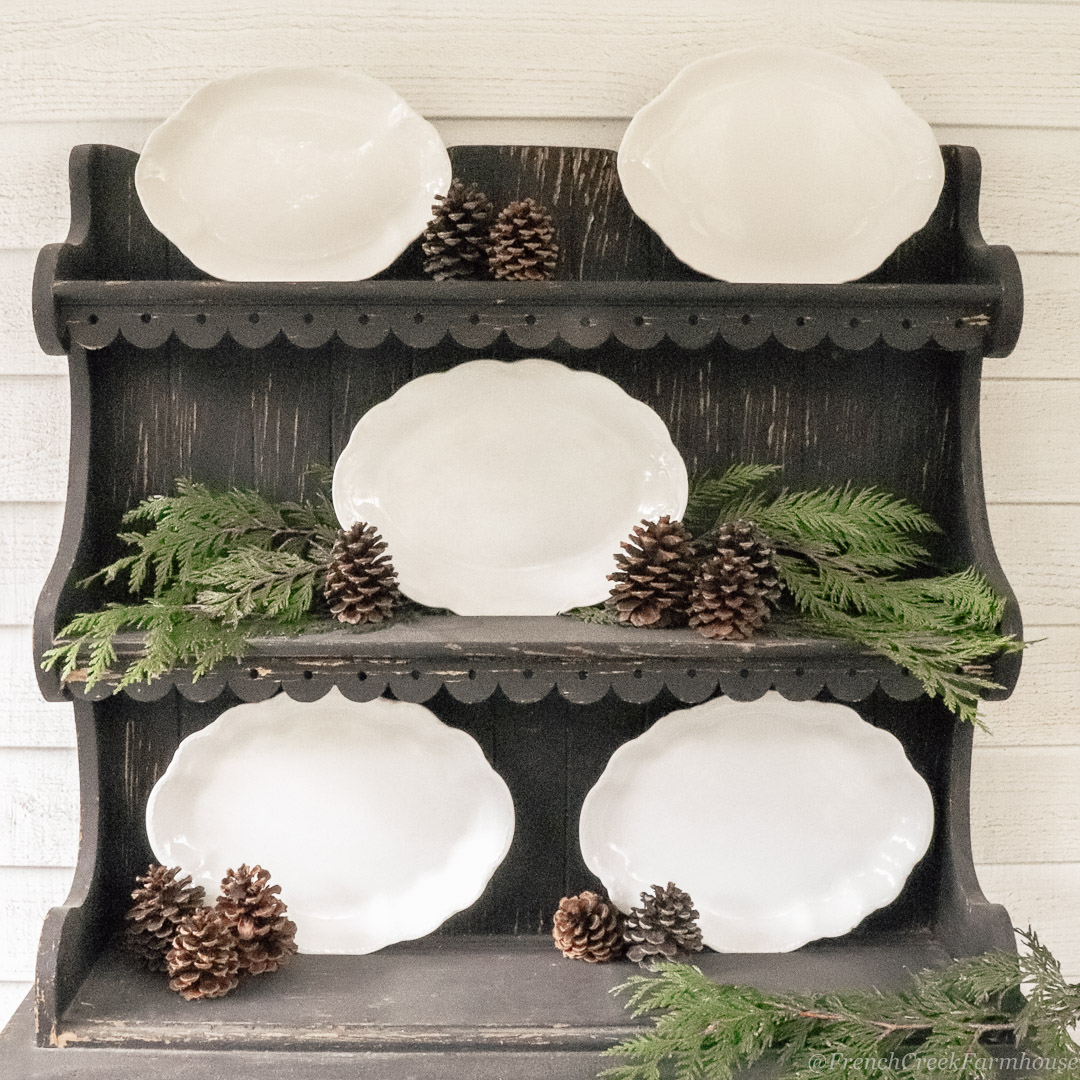 Here we are, in those weird few weeks when the holidays are behind us, but it's still too early to start decorating for spring. It can be confusing to figure out how to design the spaces of your home for winter. Today, I'm sharing the design strategy I use every winter, as well as plenty of inspiration for welcoming winter into your own home.

Renovating a fixer upper means that there is always more on my list than I have hours in a day, so I definitely don't have time to completely overhaul my entire home's decor every month or so. I used to scroll through my social media feed feeling a tad inadequate when I saw what some people managed to do.
Then I found out that a lot of these folks have teams of people to help them.
But I don't. Do you?
I had to invent a strategy that worked for me, my schedule, and my budget. So here's my secret…
No matter the time of year, I always plan my decor to slowly evolve from the current season into the next. This tactic allows me to continually make small changes and keep my decor fresh while not taking inordinate amounts of time to make major updates.
For example…this past fall, I used pine cones throughout our decor. Those same pine cones stayed in place for Christmas. However, I removed all traces of maple leaves and pumpkins from the house, and instead, added in lots of small trees and red ribbon to transition between design aesthetics.
Here's a fall -vs- Christmas view of the same space so you can see the subtle changes: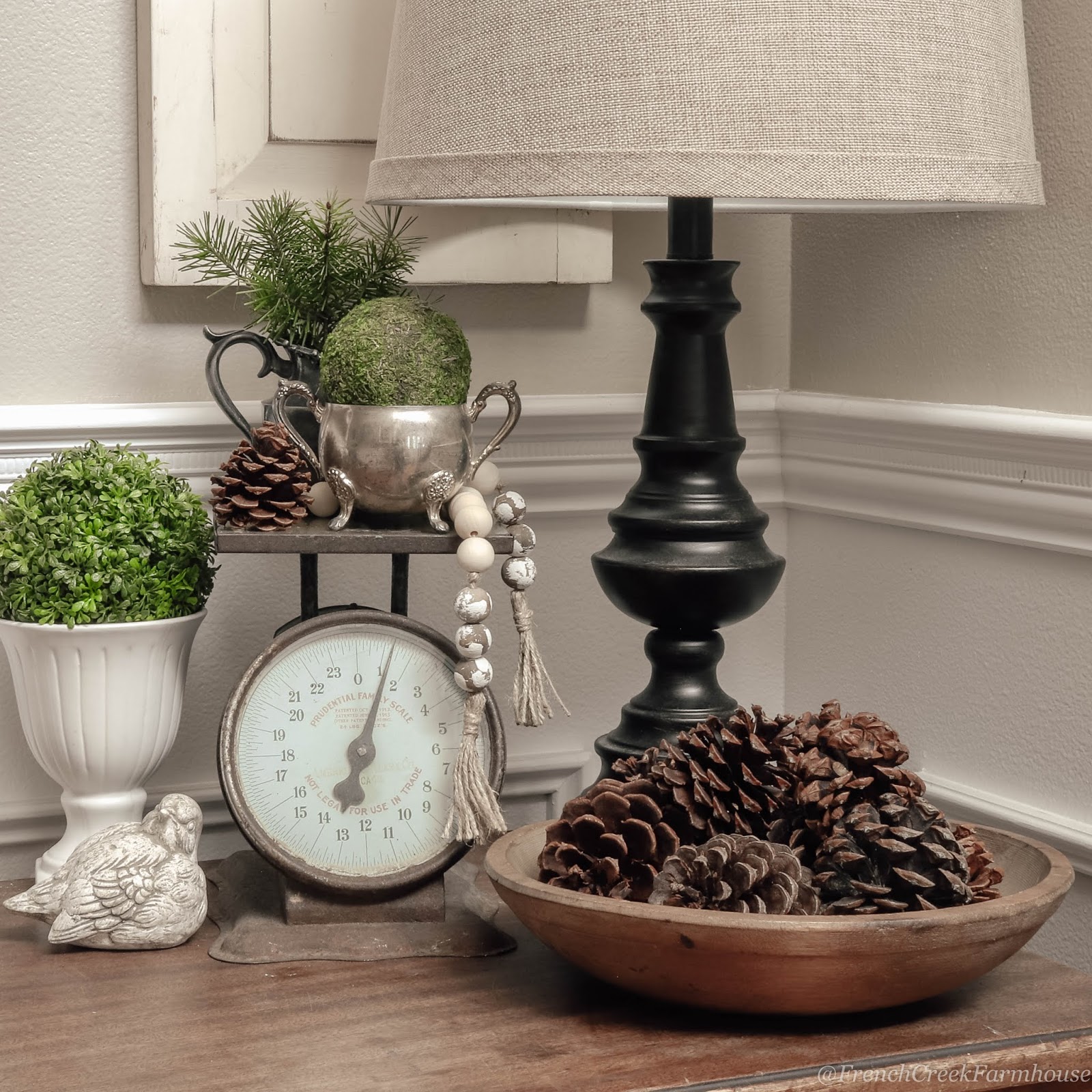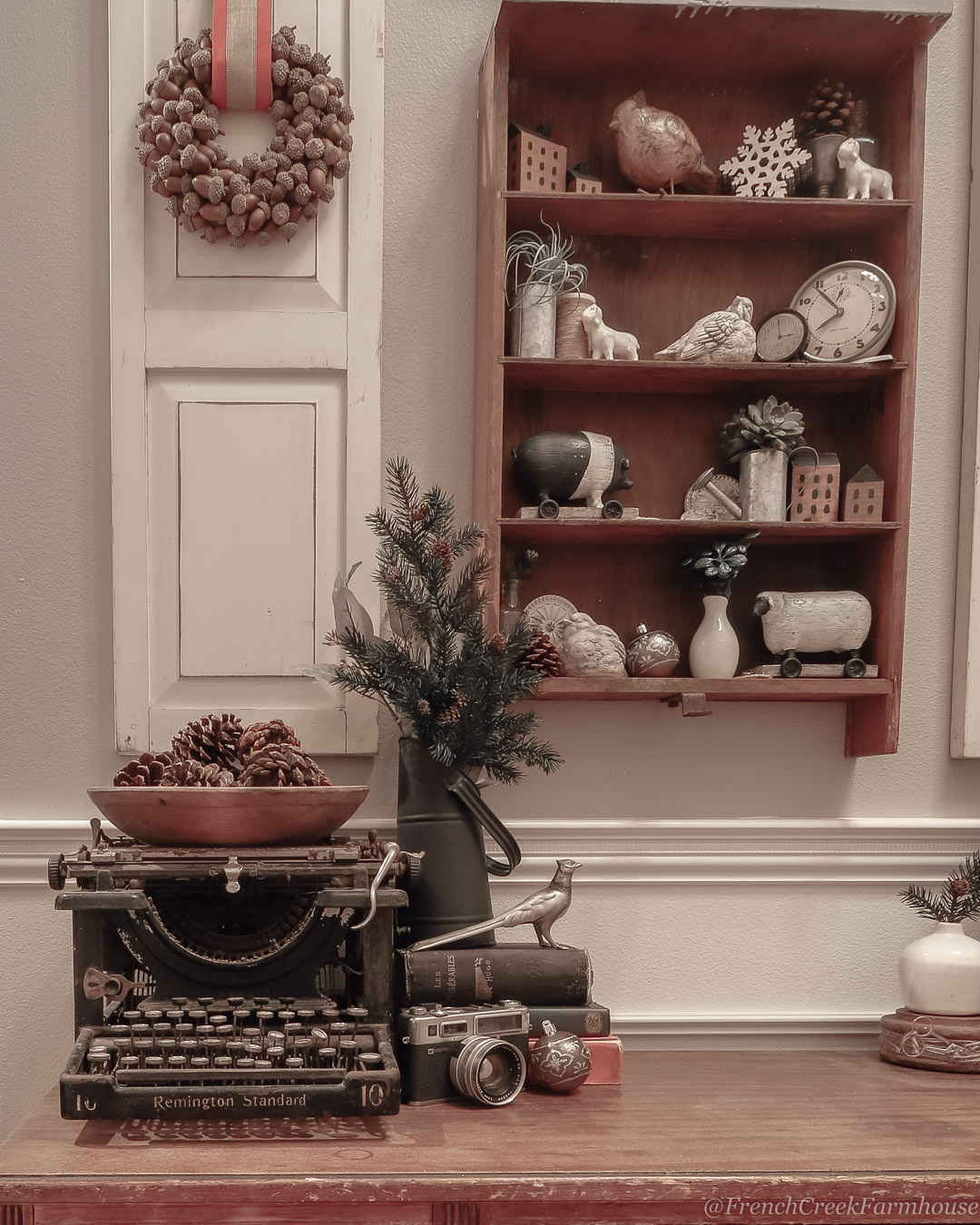 After Christmas, I put away all of the red decor, but the touches of pine have remained for my winter design, now paired with a variety of white decor: candlesticks, enamelware, chippy spindles, you name it.
Any guess what you might see again in my spring decor? (wink, wink)
All of that sounds great, you say, but where do you begin if you're just starting out?
Not to worry–I have loads of inspiration to get you started for winter! Plus, if you're ever looking for more, you can always look through my collection of Design Inspiration Boards throughout the year. In each board, I share a complete design and include sources for everything you need to recreate the same look in your own home. These are a great starting point!
Ready for some amazing wintertime inspiration? Let's take a tour!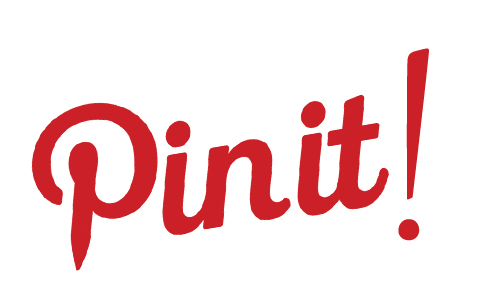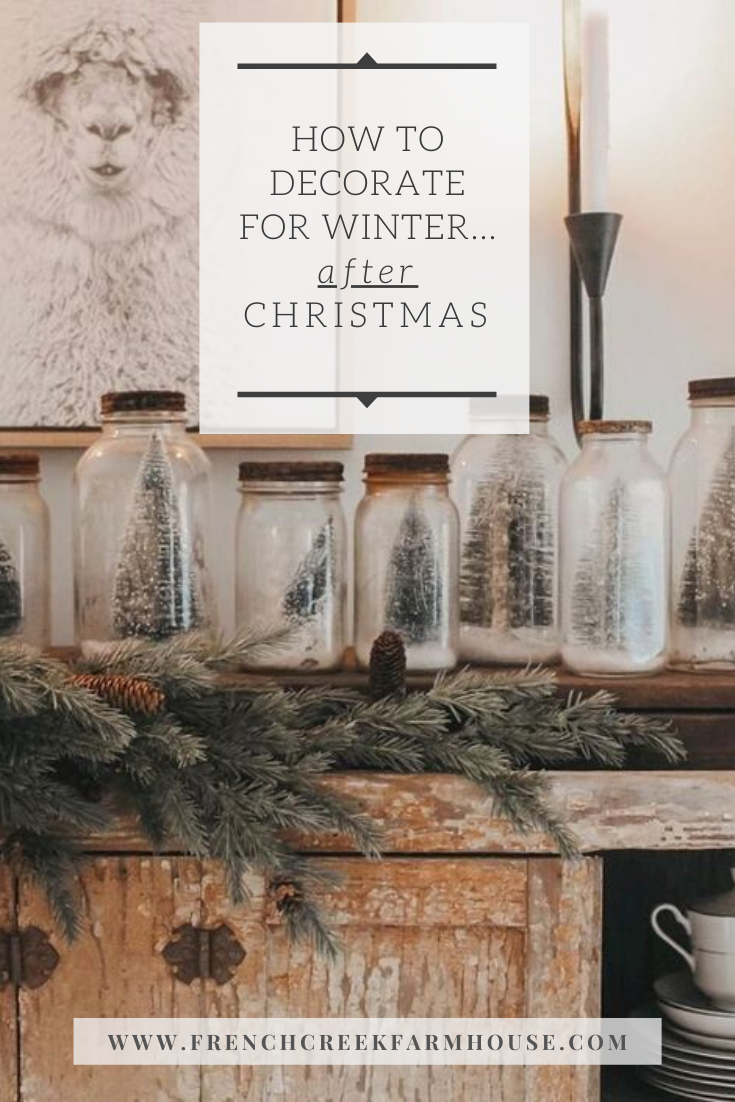 Disclosure: This is not a sponsored post, and I have received no compensation for sharing any of these supplies. Some links to products that follow may be affiliate links, and I might earn a commission if you make a purchase through that link. This usually amounts to cents, not dollars, and helps to support the projects featured on this blog. I only recommend products from companies that I have found to be trustworthy. Read my full disclosure here.

Rustic Metal Letters (here)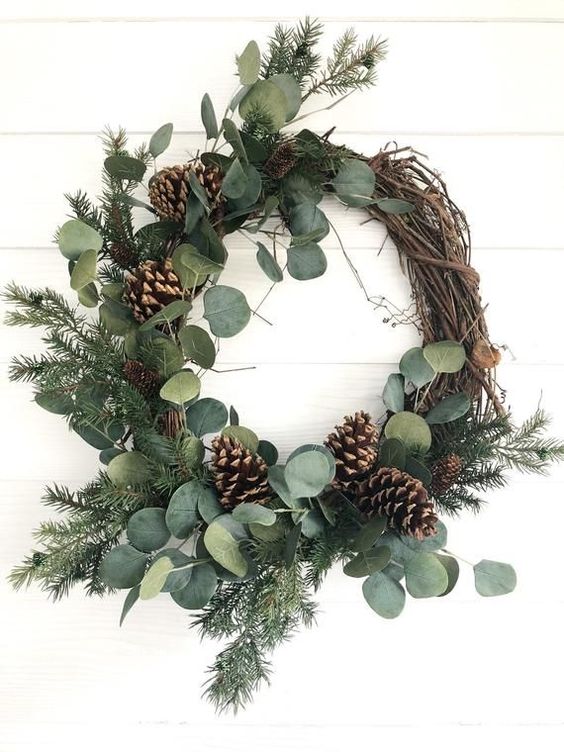 Eucalyptus & Pine Winter Wreath (here)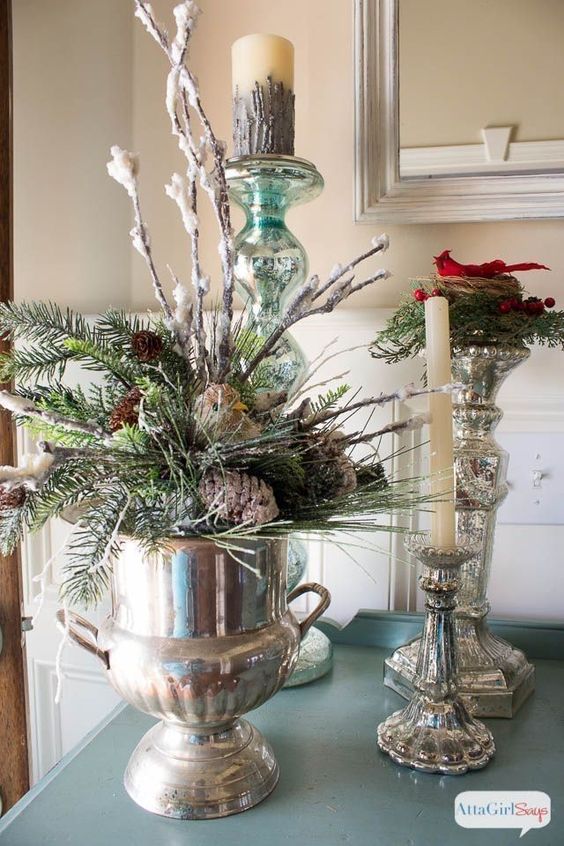 Champagne Bucket Floral Arrangement
Design by Atta Girl Says
Similar champagne bucket (here)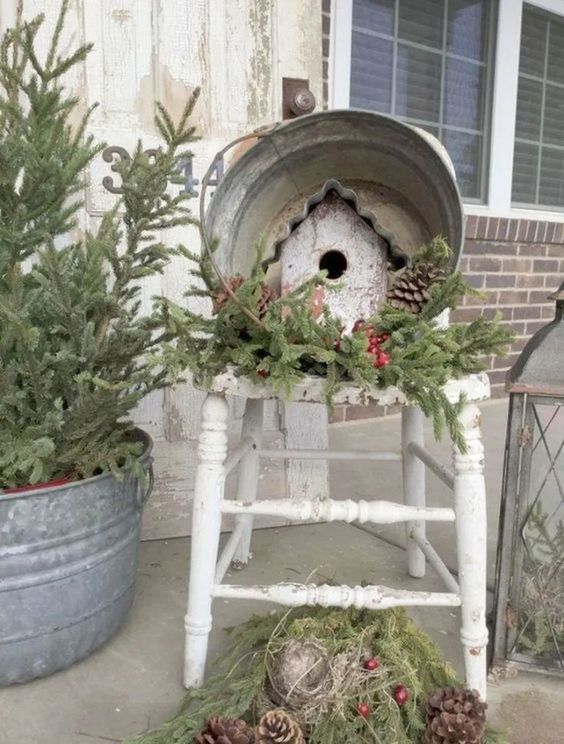 Winter Porch Decor (source)
Similar vintage galvanized bucket (here)
Similar chippy white stool (here)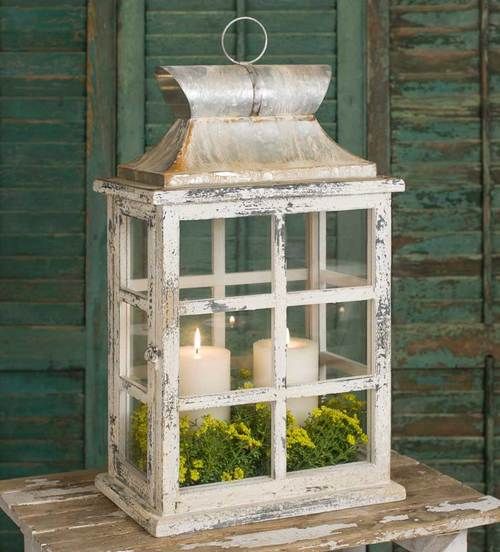 Mossy Lantern (here)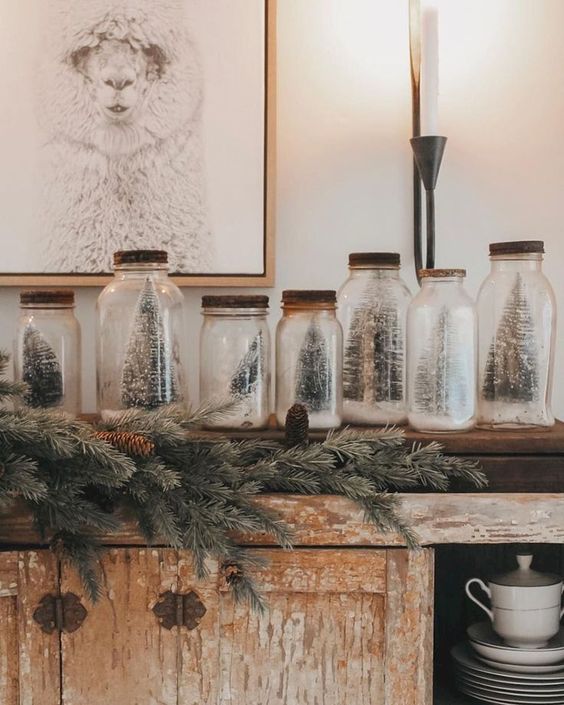 Winter Trees Display (source)
Similar mason jar trees (here)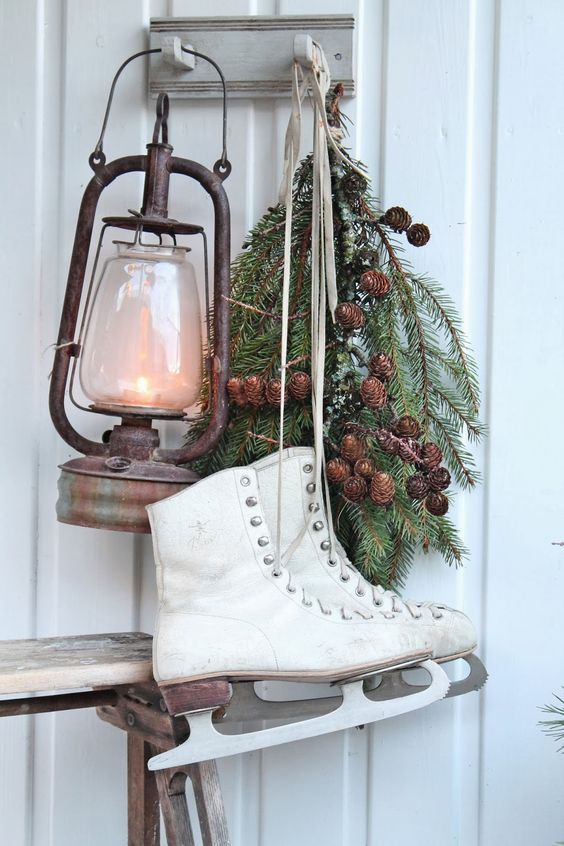 Ice Skates Porch Decor (here)
Similar vintage skates (here)
Similar vintage lantern (here)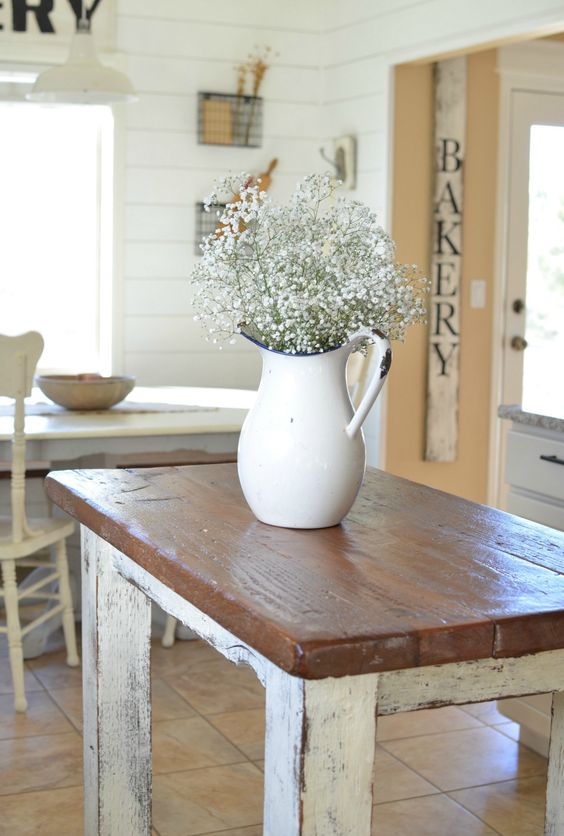 White Farmhouse Centerpiece by Sarah Joy
Similar enamel pitcher (here)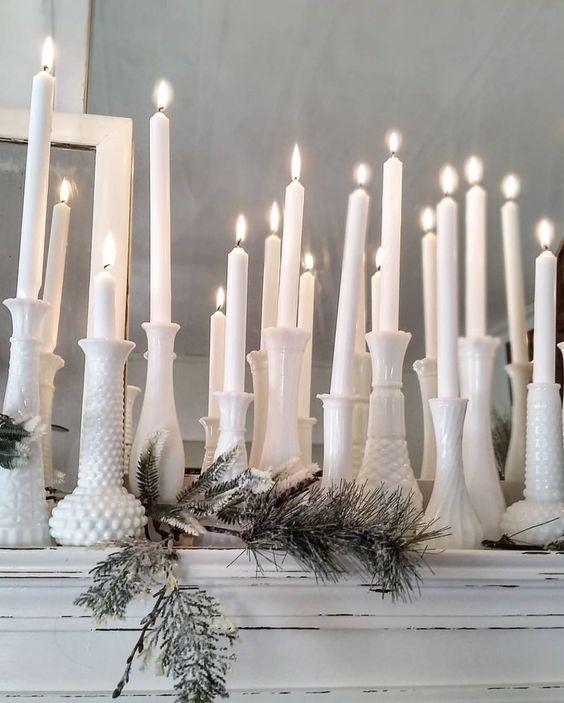 Milk Glass Vases Turned Candlesticks (source)
Winter Wreath (here)

I hope I've given you some great inspiration for decorating your own home after Christmas! Which of these ideas do you plan to try? Let me know in the comments below. Later this week, I'll be sharing my own Winter Home Tour, so be sure to stop back by for more ideas! xo!