Lemon Quinoa Waffles (Gluten-free + Vegan)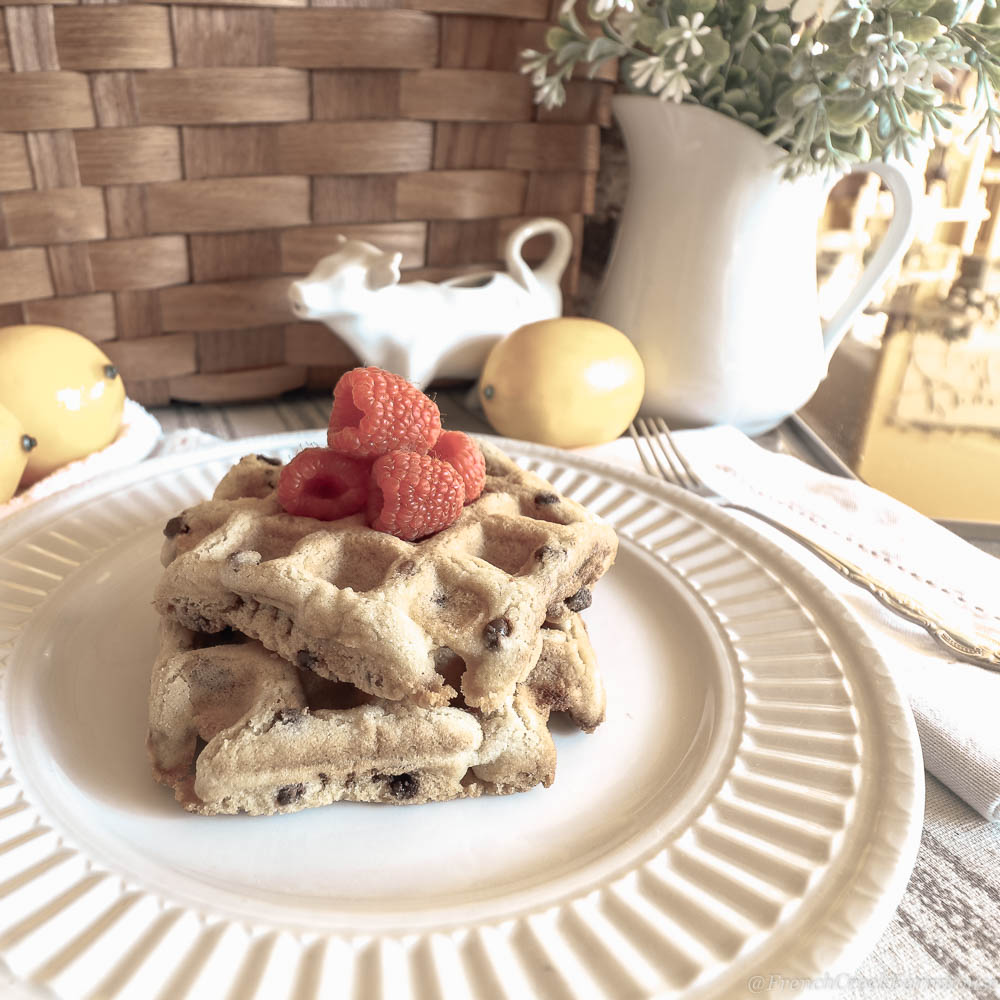 The first month of the calendar always seems to fly by. Maybe it's the blur following all of the Christmas chaos, the rush to reset and refresh for the new year, or the challenge to get back on track after a season full of festivities and activities, but whatever the reason, it can be tough to carve out time for rest and relaxation.
As much as we love all of our adventures, all of the events in which we partake, and spending time with all of the friends and family in our lives, the truth is, Rob and I truly prefer a slower pace of life that seems especially hard to find this time of year. But, a homemade family breakfast on Sunday is one of the appointments that never drops from our calendars–no matter how much is happening all week long.

These waffles are my go-to recipe anytime we're feeling rushed and hurried. They take so little time, but they taste like you've been cooking for hours! While many might associate lemon with summertime, I love citrus fruits in the winter. It's a little boost of sunshine during the dark, cold days, and it's an unexpected flavor that your taste buds will thank you for remembering.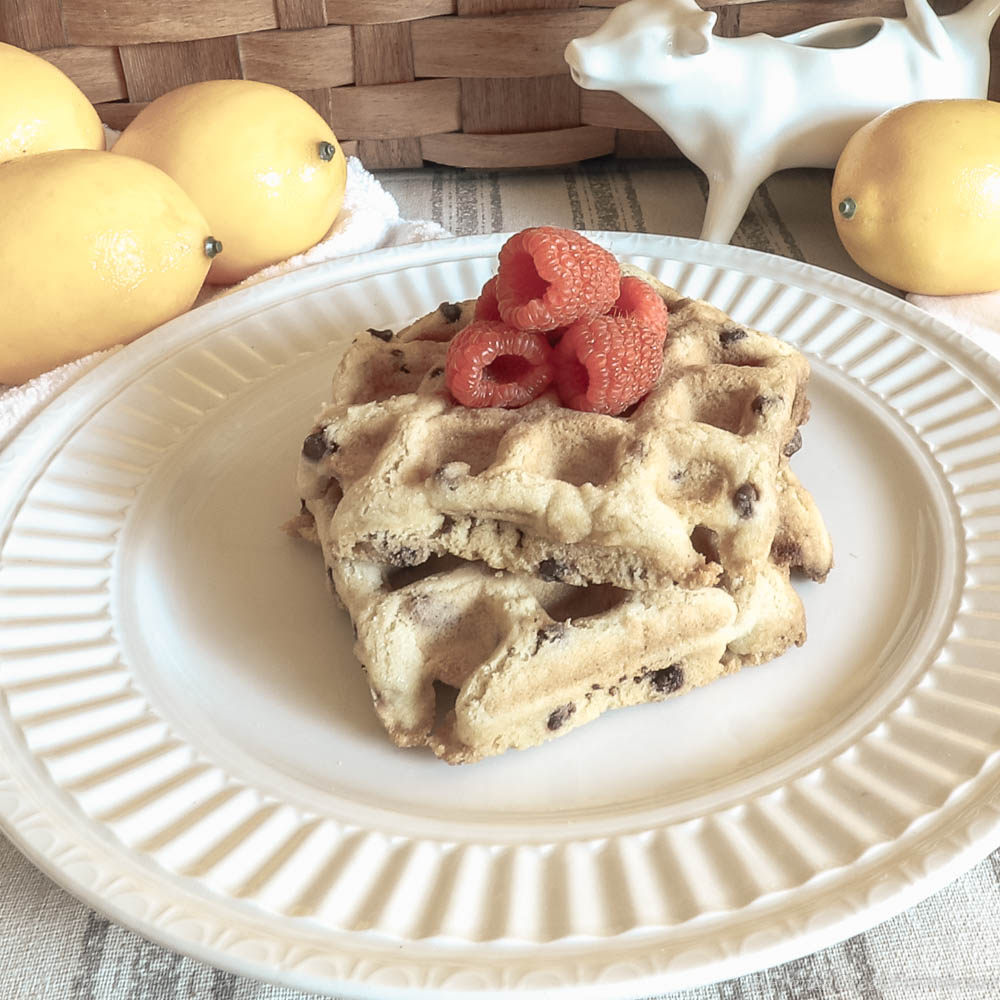 Whenever we host brunches or large family gatherings, these waffles are guaranteed to be on the menu because of their ease to make and the glowing reviews by happy guests.
I don't want to spend all of my time in the kitchen when we have guests over for a meal–I'd much rather make something quick and delicious so that I can spend that time with the people I love.
We love these waffles topped with fresh berries (blueberries and raspberries are a nice complement to the refreshing lemon), and when we're feeling indulgent, a smear of chocolate hazelnut butter is delectable (this one is our absolute favorite!).
You can also prepare these for a delicious and elegant dessert. Top them with a scoop of vanilla bean ice cream, lemon zest, and a drizzle of melted chocolate for a scrumptious treat!
I hope you enjoy this recipe and find time to slow down for the good things in life. May we all make nourishing ourselves and the ones we love a priority this year!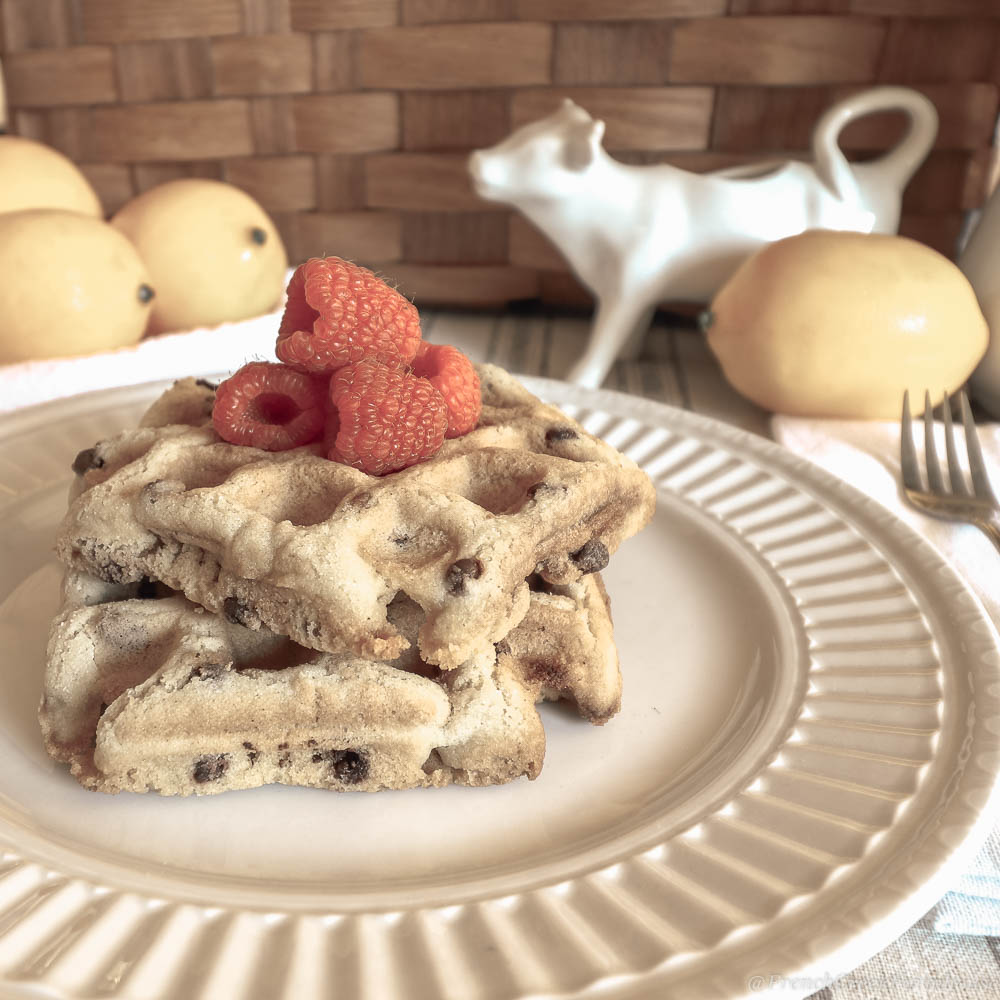 Lemon Quinoa Waffles
Prep Time: 5 minutes
Cook Time: 15 minutes
Servings: 4 (8 total waffles)

Disclosure: Where possible, the exact products I use are linked below. This is NOT a sponsored post, and I have received NO compensation for sharing any of these ingredients. Some links to products that follow may be affiliate links, and I might earn a commission if you make a purchase through that link. This usually amounts to cents, not dollars, and helps to support the projects and recipes featured on this blog. I only recommend products from companies that I have found to be trustworthy. Read my full disclosure here.

Ingredients
Instructions
Preheat waffle maker. Preheat oven to 150°F.
Whisk egg replacer and warm water in a small bowl until thoroughly dissolved.
Mix all ingredients (except for chocolate chips) by hand in a medium bowl, including the prepared egg replacer. Using a mixer will add air to the batter that will make your waffles come out more crumbly. Hand-mixing keeps the batter more dense, and no one will ever know that these are gluten-free!
Batter should be slightly thick. Use extra coconut milk to thin, as necessary.
Fold chocolate chips into batter.
Lightly coat waffle maker with cooking spray before scooping approximately 1/2 cup batter per waffle mold.
As waffles complete cooking cycle, add them onto a plate in the preheated oven to keep warm until serving.
Once finished cooking all waffles, serve immediately with your favorite toppings. Can be stored in an airtight container in the fridge for up to five days.
Substitution Notes:
If you are not vegan, egg replacer may be substituted with 2 eggs.
Coconut milk may be substituted with any other dairy or non-dairy milk, or apple juice.
Flour mixture may be substituted with 1-3/4 total cups of your own blend, as desired. If using buckwheat flour, you will need to increase the milk incrementally until batter is sufficiently thinned.
Salt may be reduced by half, if a low-sodium diet is necessary.
Sugar may be omitted.
Looking for some delicious and easy ideas for dinner?
Get my free grain bowl recipe guide
Let's be email pen pals! Sign up to join our community, and get your free printable PDF Grain Bowl Recipe Guide. This is so good!