Pup-Cakes for your fur-kids' celebrations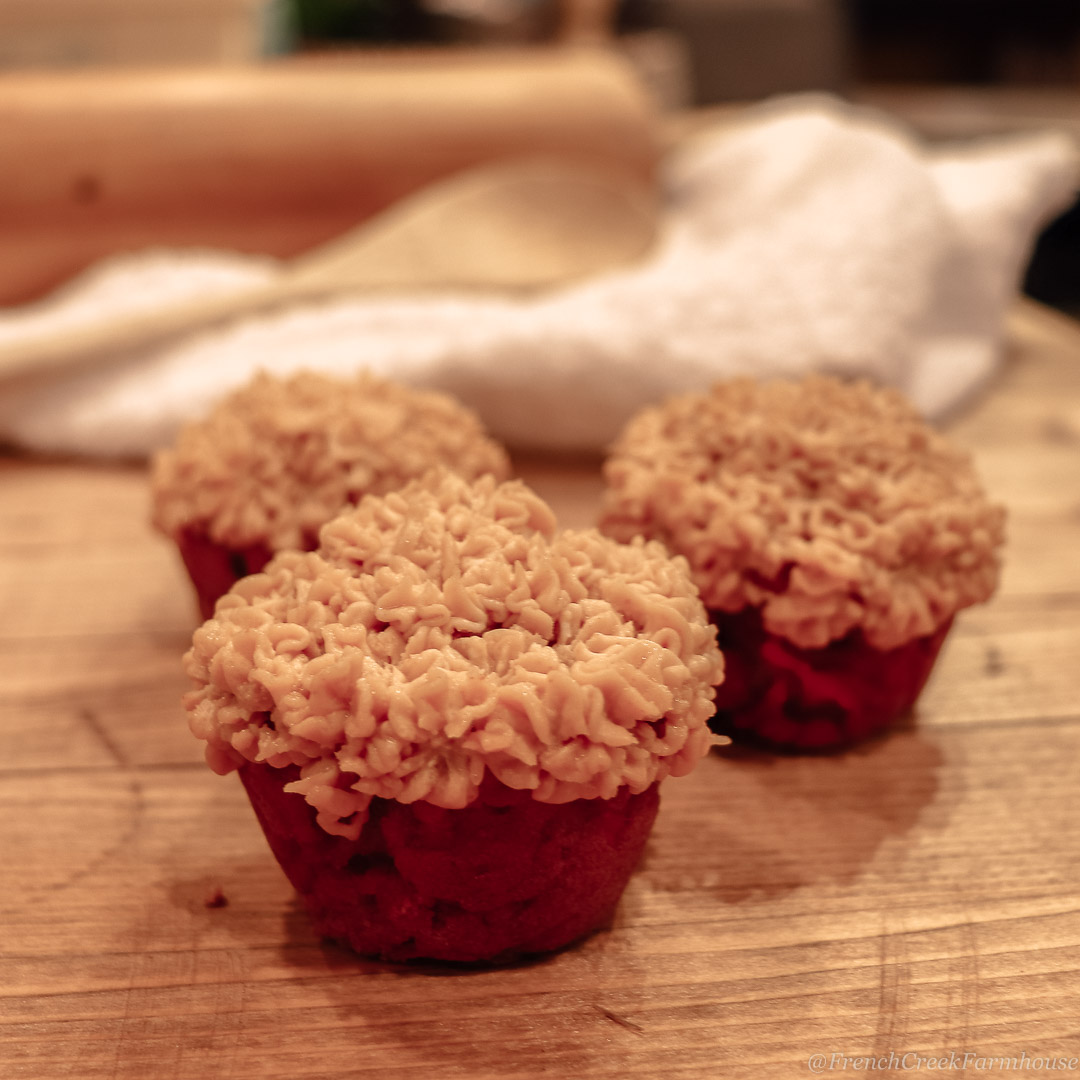 Yesterday our smart, loving, loyal, and adorable fur-child, Aspen, turned 10 years old! And what a blessing he is in our lives! Ever since his first birthday, we have celebrated with a party of some sort. Sometimes a few close friends and their pups, sometimes just as a family–but always with a special birthday dessert just for him.

What? C'mon. You celebrate your dog's birthday??
Of course! Why wouldn't we? He's every bit as much a part of our family as any of us, and he's treated with the same respect and consideration we show each other. His birthday is a way to celebrate all of the joy and love he adds to our family, as well as how blessed we feel to be his pet parents.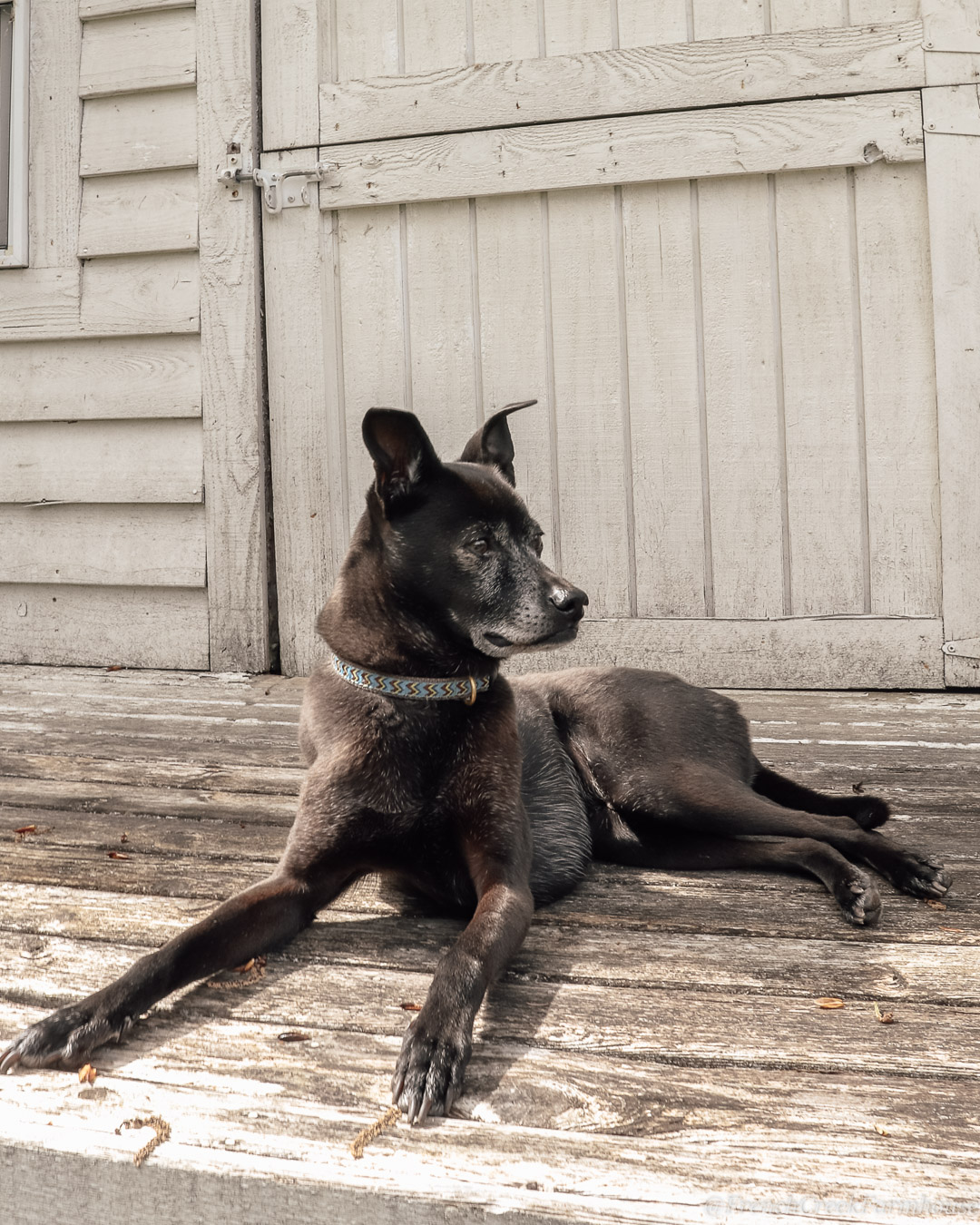 Plus, he knows exactly what his birthday is all about! He is very keen about what gift bags and colorful tissue paper represent (so much so that we have to hide his gifts until it's time to celebrate or he goes bonkers at the sight of them), and he knows that the Birthday Song means he's going to enjoy a delicious treat any minute. Even though this only happens once a year for him, he knows the routine, and he's delighted each and every time. Just watching that is a joy for us!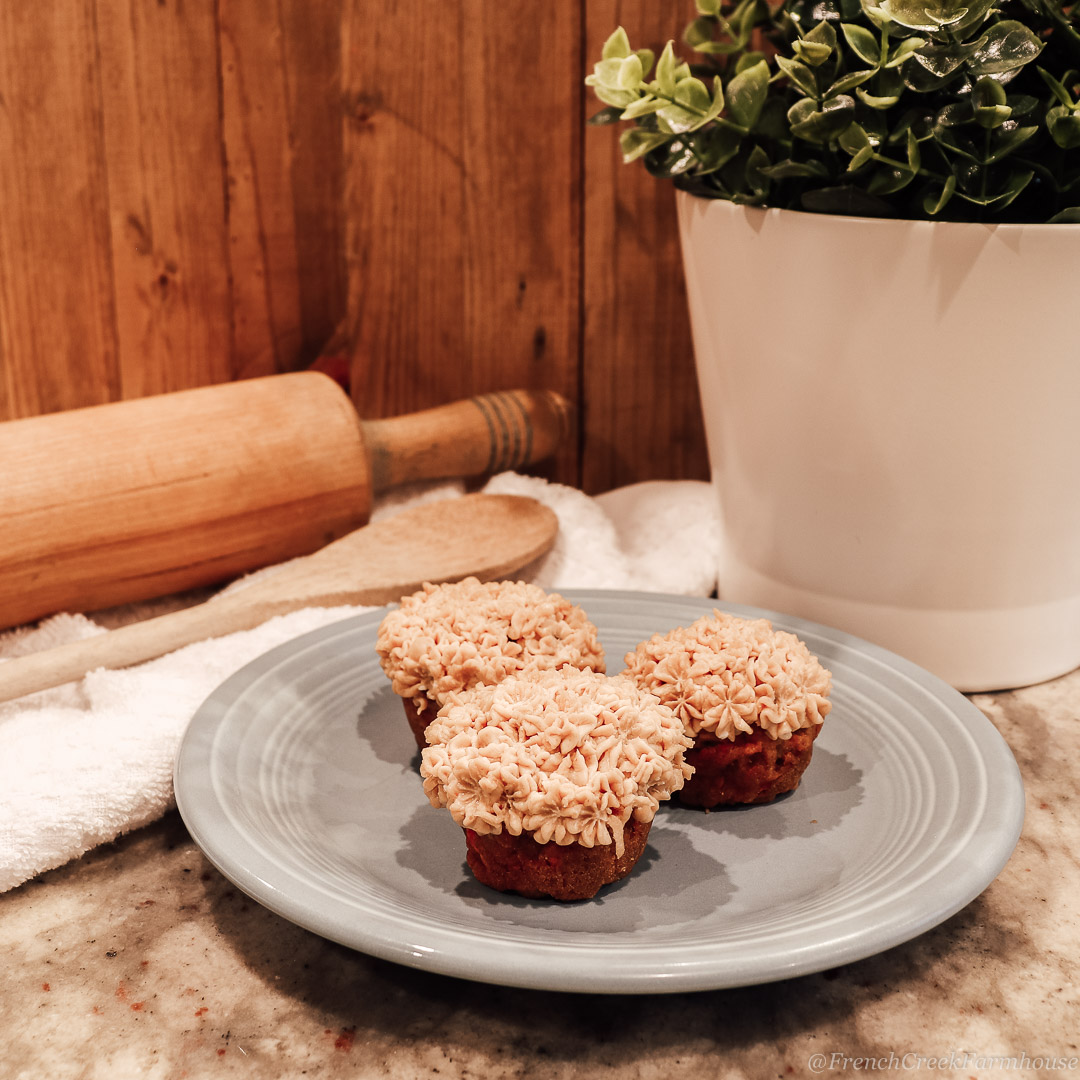 I've been tinkering with this recipe for a full decade, and I've tried many variations. I think it's darn near perfect, and it is most certainly Aspen Approved. Also, there's nothing in this recipe that isn't completely safe for human consumption, so you could even make this as a healthy dessert for your family with only a small modification (included below).
That said, while all of the recipes I post here are gluten-free and vegan–this one is not. You could absolutely use the modifications I've suggested below to make it so, but I have yet to test all of those to compare the results. When I do, I'll be sure to update this post with the details.
I hope your next furbaby celebration is made extra special by incorporating this recipe. If you try it, be sure to post a pic and tag me on Instagram or Facebook too. I'd love to see it!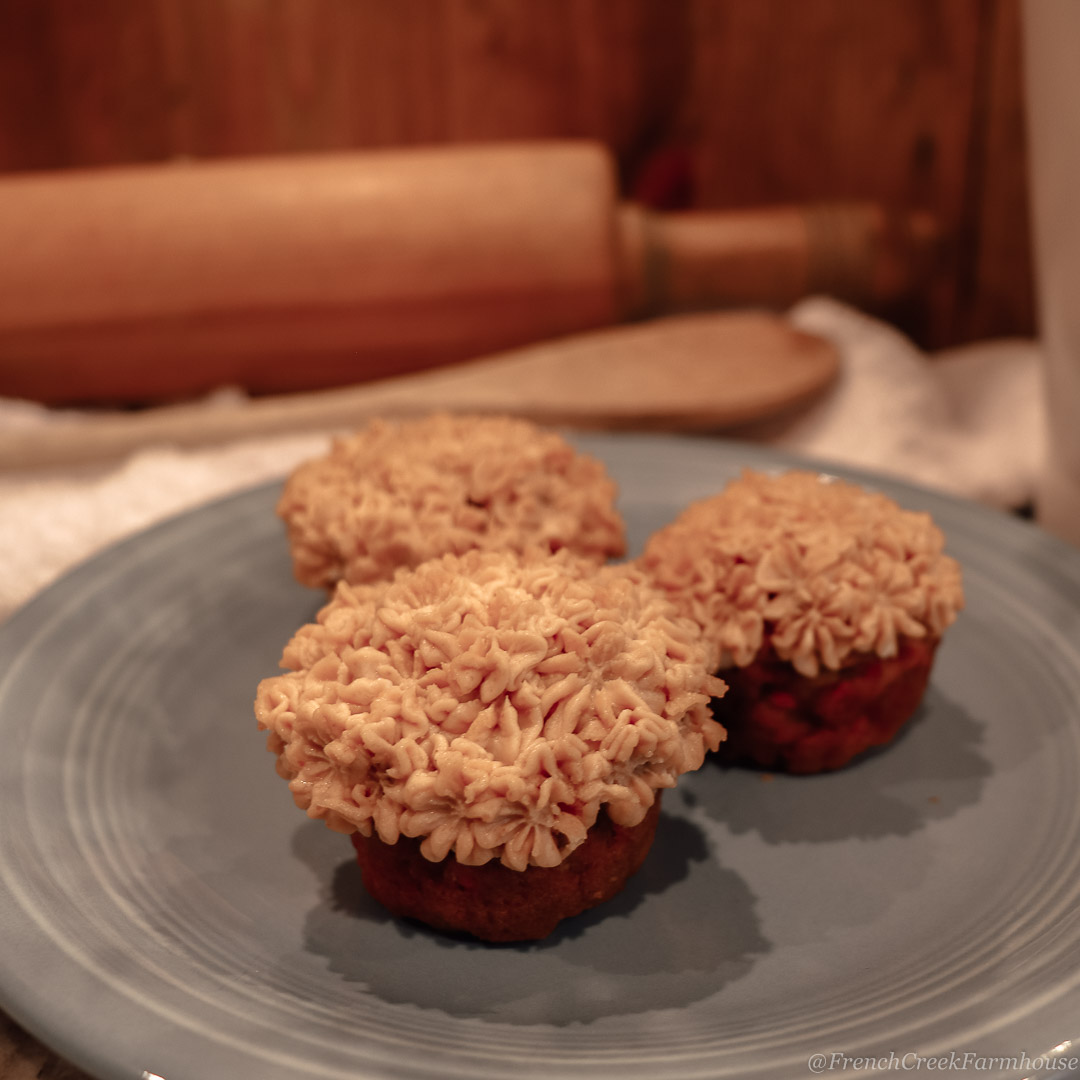 Peanut Butter Carrot Pup-Cake
Prep Time: 10 minutes
Cook Time: 16-30 minutes, depending on pan size
Servings: 8-20, depending on pan size

Disclosure: Where possible, the exact products I use are linked below. This is NOT a sponsored post, and I have received NO compensation for sharing any of these ingredients. Some links to products that follow may be affiliate links, and I might earn a commission if you make a purchase through that link. This usually amounts to cents, not dollars, and helps to support the projects and recipes featured on this blog. I only recommend products from companies that I have found to be trustworthy. Read my full disclosure here.

Ingredients
1 cup flour*
1 tsp baking soda
¼ cup peanut butter*, creamy
¼ cup vegetable oil
1 cup shredded or matchstick carrots
1 tsp vanilla extract
1 egg*
2-3 tbsp milk*
Optional, intended only for the human-variety of this recipe
1/3 cup honey*
 ½ tsp cinnamon
Instructions
Preheat oven to 350°F.
Combine all ingredients through egg in mixer. After mixing, the result will be a crumbly mixture. Add milk one tablespoon at a time until batter sticks together at the consistency of cookie dough.

Optional: If making for human consumption only, add sweetener and cinnamon before thinning with milk. If using honey, you may be able to omit the milk completely.
Using a cookie dough scoop, fill cupcake pan. This recipe can also be doubled, then pressed into an 8″ round or square baking dish, if preferred.

Bake as follows, or until toothpick comes out clean. 8″ pan: 30 minutes. Cupcakes: 20-24 minutes. Mini-Cupcakes: 16-18 minutes. Because oven temperatures vary, these are guidelines only–watch closely to prevent burning.
Let cool completely on a wire rack.
To frost, blend equal parts cottage cheese with peanut butter. Chill, then pipe to decorate. (For human consumption, cream cheese frosting or a simple dusting of powdered sugar are nice complements to the natural flavors of this recipe.)
Can be stored in an airtight container in the fridge
for up to five days. Freezing will extend the storage time.
Substitution Notes (Always make sure that all ingredients are dog-friendly!):
Wheat flour may be replaced with a gluten-free flour mixture of your choosing. Depending upon the mixture used, it may be necessary to use more milk to thin the batter.
Any nut butter may be substituted for those with peanut allergies.
Egg may be replaced with either a flax-egg (for those who can tolerate flax), or vegan egg. I do not recommend egg replacer powders that are sold for baking purposes in this recipe as the egg is what helps to create the structure of the batter.
Any non-dairy milk would be suitable for this recipe.
Because honey is not vegan, you might opt to replace with another sweetener of your choice, or pureed dates. No sweetener is needed or advised for animal consumption!
Looking for some delicious and easy ideas for dinner?
Get my free grain bowl recipe guide
Let's be email pen pals! Sign up to join our community, and get your free printable PDF Grain Bowl Recipe Guide. This is so good!